30 Best Beauty Tips For Women Over 30
As a regular follower of my blog, you may already know that I turned 30 a couple of years ago. I didn't expect to see any major changes but it was as if overnight my body knew I turned the big 3-0.
It was almost as if a switch went off in my body! My body tends to do things at exactly the predicted age and turning 30 was no different. Suddenly my skin went from being full-on combination skin to being on the drier side, I have more lines and the skin around my eyes doesn't feel quite as firm.
When you turn 30 you need to start looking after your skin if you want to age well! Investing in your skin when you're young helps your skin stay healthy when you're older. I've put together here 30 of the best beauty tips for women over 30, along with recommended products to protect your skin!
1. Moisturise twice a day
Not only should you moisturise twice a day, but you should make sure you do it every single day. Moisturing is one of the keys to staying young and youthful- something we all want!
---
2. Wear SPF every day
One of the biggest overlooked skincare products is SPF. Instead of turning to Botox when you're 50, simply wear sunscreen daily when you're younger, and you can prevent a whole lot of aging. Wearing sunscreen is not only for when it's sunny, you can also get skin damage when it's cloudy and raining. This is because the harmful UV rays get through the clouds.
Find the best sunscreen and products with SPF:
---
3. Use hydrating products
Be an advocate for your skin and look at the skincare products that you buy. Look out for hydrating ingredients like hyaluronic acid, ceramides and glycerin to name a few.
Here are some hydrating products to help keep your skin youthful:
---
4. Use a retinol
Retinol is one of the best anti-ageing secrets out there. It's a simple ingredient that targets your skin from deep within to produce more collagen and elastin. The earlier you start, the better the effects it has on your skin. 30 is a great age to start using retinol!
Read my review on the No7 Advanced Retinol 1.5% Complex Night Concentrate, it did wonders for my skin!
---
5. Get plenty of sleep
I feel like I'm talking to myself here because this is an area where I struggle- big time! There just never seem to be enough hours in the day, Is anyone with me on that?
But seriously, getting enough sleep makes all the difference in how your skin ages. When you sleep, your skin produces collagen which prevents it from sagging. It's especially important to get enough sleep to reduce the chances of 'hangover skin', which dramatically ages the skin.
---
6. Drink water
Never underestimate the power of drinking water! It has good effects on literally everything in your body. Although a lack of water is not the only reason for dry skin, it can contribute to it if you don't drink enough.
---
7. Opt for lighter-based products
As you get older and your skin gets drier, you will see that opting for makeup that's lightweight makes all the difference. There are loads of tinted moisturisers that have amazing coverage and at the same time hydrate the skin.
---
8. Exfoliate regularly
Exfoliating your skin has a whole load of benefits, but the main one is unclogging pores and clearing away dead skin cells. By doing so, you are giving your skin a smooth base that is easier to apply makeup to and will help you look younger.
Find the right exfoliator for your skin:
---
9. Hygiene, hygiene and hygiene
This may seem like an obvious tip, but actually getting around to doing it regularly warrants regular reminders! Wash your makeup brushes and keep your makeup and skincare products hygienic. Trust me, your skin will thank you!
Check out this guide on how to spring-clean your makeup!
---
10. Never sleep with makeup
We've all been there and done that, where we've simply been too tired (or drunk!) to remove our makeup. When you're younger it may not affect your skin too much, however, it's a different story once your skin starts ageing! Help your skin stay young by letting it breathe overnight.
Find the right makeup remover for your skin:
---
11. Don't shower in hot water
Showering in hot water may feel amazing on the skin, but that will only be short-term. Hot water causes the skin to dry which is not something you want to do to ageing skin. Opt for a warm or cold shower instead!
Read my post on the Benefits Of Cold Showers And Why They're Better For You And Your Skin.
---
12. Don't neglect your hands and feet
Looking after your body over 30 should include your hands and feet- easy places to forget! Regularly moisturising and caring for them will make a huge difference later.
---
13. Add vitamin C to your routine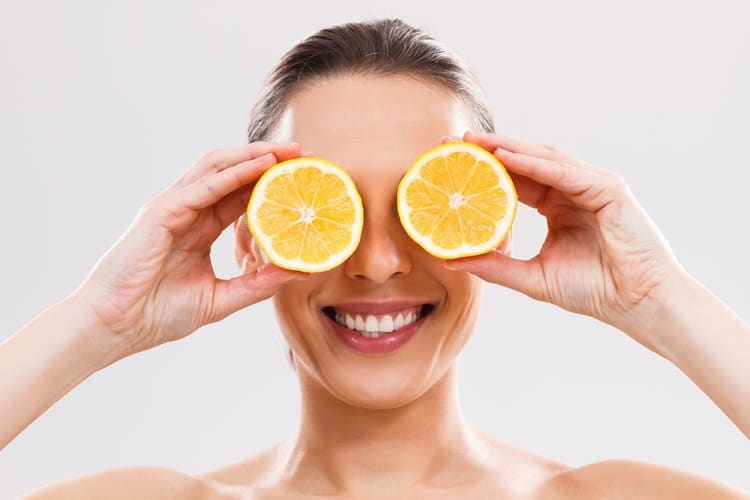 Vitamin C in skincare promotes collagen production which helps to reduce fine lines and wrinkles. Start it young and you'll be reaping the benefits when your skin most needs it.
---
14. Skip the sun-bed for a self-tanning product
Sunbeds do so much damage to the skin and now with so many amazing fake tanning products on the market, why risk the health of your skin? Opting for a self-tanner is healthier and looks just as good!
Find the right self-tanner for you:
---
15. Use face masks regularly
Skincare masks are one of the best inventions in skincare to date, especially when it comes to rewinding the years! Bring the spa to your house for a cosy evening. Take out the candles, put on your favourite relaxing music and apply your face mask.
Face masks have so many benefits for the skin, but, their main role is deep cleaning your skin. This helps to keep the skin young and healthy!
Find the best face mask for your skin:
---
16. Don't forget your neck
The skin on your neck may be thinner than that of your face, but it still needs some attention! Bring your skincare a little down to your neck so that it too can benefit from all the anti-ageing ingredients.
---
17. Apply ice cubes to puffy eyes
A quick and easy remedy for puffy eyes is to apply something cold to them like ice cubes. Puffy eyes tend to become more common as you age and it's always a good trick to have at hand! Regularly using an eye cream for mature skin will also help.
---
18. Be careful with concealer
One of the hardest makeup products to get right on ageing skin is…concealer! That's because the area around the eyes has the finest lines and wrinkles, giving your makeup the opportunity to settle into them. Opt for hybrid makeup and skincare that gives your skin the best of both.
Find the best concealer for your skin:
---
19. Don't overdo face powder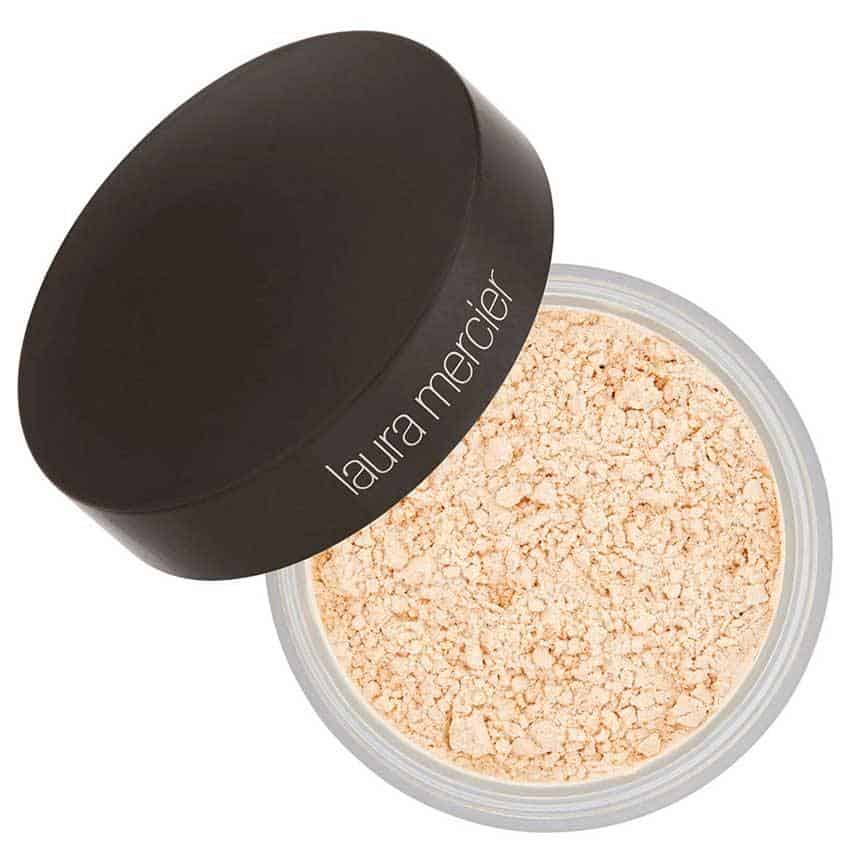 Face powders and setting powders can be a double-edged sword. On the one hand, they are amazing because they set makeup which helps it stay on longer and better.
But, on the other hand, if you have dry, ageing or mature skin, they tend to settle in the lines. My advice- only use face powder where you absolutely need it, and of course, choose one which is less likely to settle into lines. Read these setting powder hacks for more tips.
My setting powder recommendations for mature skin are:
---
20. Opt for liquid makeup over powders
Continuing the powder talk, use liquids or creams over powders wherever possible for mature skin. Liquid makeup looks much more natural on ageing skin so it's time to ditch your powder foundation in favour of a liquid one!
Read my recommendation on cream and liquid face makeup:
---
21. Prime your eyes and face
Did you know that a simple product like a primer can make all the difference in how your makeup lasts? A primer creates a barrier between your skin and makeup, giving your makeup something to sit on without bothering your skin. Genius and simple! Read my review of the Dior Backstage Face & Body Primer.
---
22. Fill in your brows
Give yourself beautifully shaped brows and it will keep you looking young even when your brows are getting sparse and grey. There are loads of ways to get full brows, from filling them in with an eyebrow pencil to a more permanent way like microblading.
---
23. Pay attention to ingredients
You don't need to be a slave to the beauty industry. Be an advocate for yourself and learn what ingredients you're putting on your face. Remember, the fewer ingredients a product has, the better it is. Obviously, the ingredients need to be beneficial for your skin!
---
24. Look after your elbows
Wrinkly elbows are one of those things we all want to avoid. The only problem is, we often realise it a little too late! Start looking after your elbows in your 30s and your 50 self will thank you. How should you look after them? Cleanse, exfoliate and moisturise!
---
25. Eat healthily
The way you look after your body on the inside will reflect on the outside! Eat junk all day and chances are your skin will not be all that great. Stay mindful when you eat and ageing will be a breeze!
---
26. Ditch the shimmer
If you have textured skin, avoid shimmers like a plague. The simple reason for that is that shimmer accentuates lines and draws more attention to them. Opt for matte products that give your skin a glow.
---
27. Opt for classical eyeshadow looks
As your skin loses its elasticity, choose classical eyeshadow looks as opposed to dramatic heavy ones. You don't want to draw too much attention to your eyes, but rather use your makeup to enhance your features.
Check out these 10 Neutral Eyeshadow Looks For All Occasions And Levels!
---
28. Wear false lashes
Give your eyes some drama with fake lashes. Easy to use, they are a simple way to add some wow factor without it harming your skin or eyes in any way.
---
29. Regularly use lip balm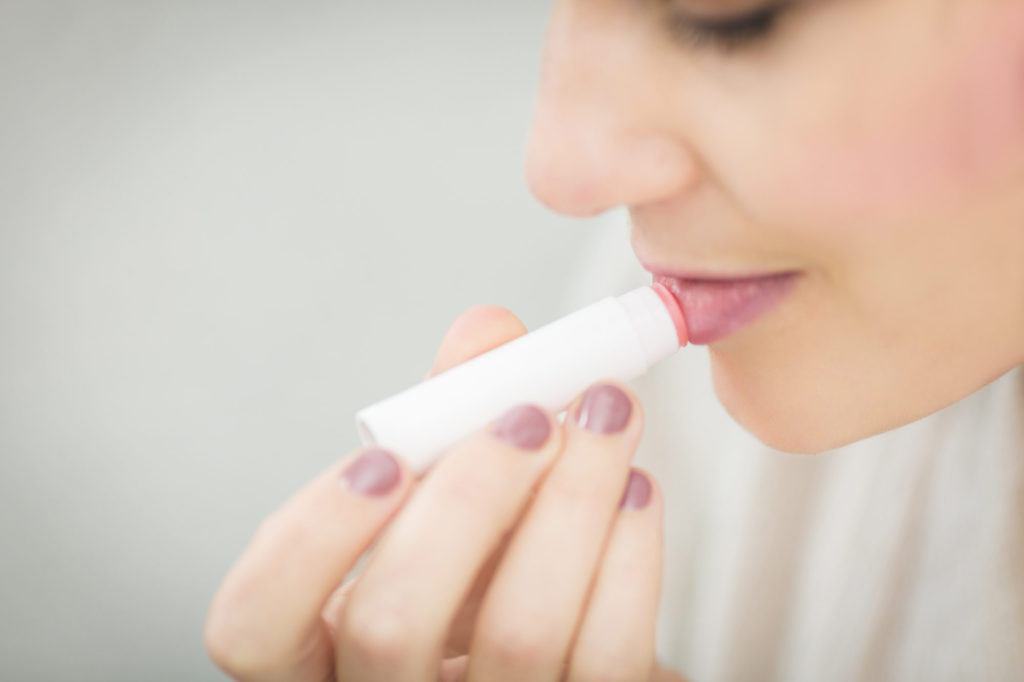 Commonly overlooked, if you don't want your lips to get dry and irritated, use a lip balm regularly. Exfoliating your lips will also help keep them supple and soft.
---
30. Less is more
Last but not least, less is more when it comes to makeup, especially when your skin starts to age from around 30. Choose one area where you want to draw attention to and for the rest keep neutral and simple. It's classy and elegant and a look you simply cannot go wrong with!
Looking for more beauty tips? Check out 5 Tips on How to Get Smooth Skin Naturally!
Hollie xx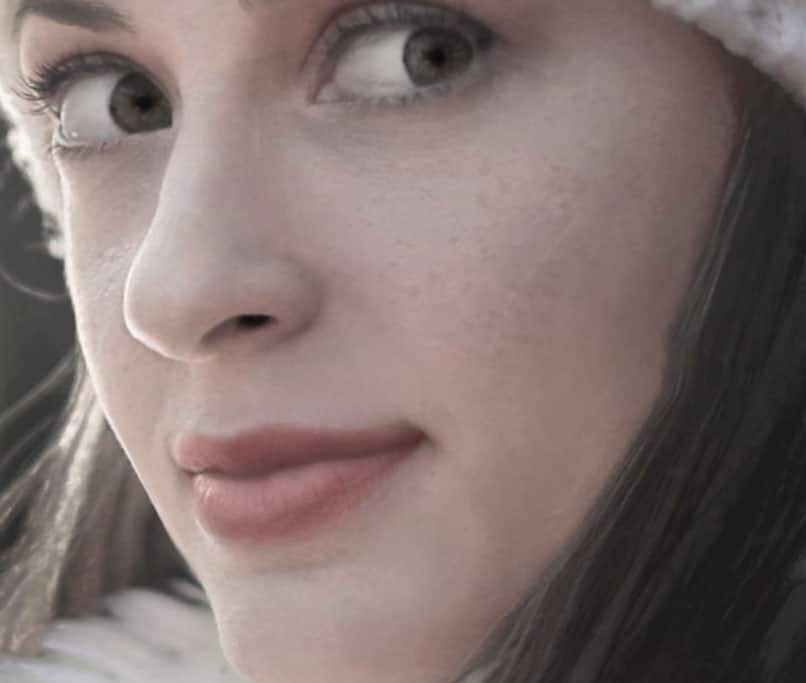 Hi, I'm Hollie, and I own BeautywithHollie.com. I love everything to do with beauty and love sharing my knowledge, advice, and beauty finds! Makeup and beauty are here to enjoy, and Beauty With Hollie is here to take the stress out of it!
---
---
Anastasia Beverly Hills bareMinerals Benefit Cosmetics Bobbi Brown CeraVe Chantecaille Charlotte Tilbury Clarins ColourPop Dermalogica Dior e.l.f. Cosmetics ELEMIS Estée Lauder Fenty Beauty First Aid Beauty Fresh Giorgio Armani Hourglass Jane Iredale L'Oreal Lancome La Roche-Posay Laura Mercier LORAC MAC Makeup Revolution Mario Badescu Maybelline Morphe Nars Natasha Denona Neutrogena NYX Origins Peter Thomas Roth Revlon Sigma Beauty Smashbox Stila Tarte Cosmetics The Ordinary Too Faced Urban Decay YSL
---