5 Tips on How to Get Smooth Skin Naturally
You're eating your veggies, drinking your water, and doing regular exercises and your skin still looks 10 years behind sleep!
You're not alone in asking why! Sometimes it seems we're doing all the right things but our body doesn't seem to agree.
So, how can you get smoother skin when you've already done all that you can? Don't beat yourself up. These tips will help you achieve glowing smooth skin the natural way!
Understanding Your Skin Texture
One thing our skin knows how to do is to battle environmental factors. There are harmful UV rays, pollution, and other external stressors which we face on a daily basis. What we have a hard time with, however, is our genetics.
We have constant chemical and hormonal changes happening inside us that affect our skin's texture. The buildup of dead and keratinised skin cells and repetitive irritation also take a toll on the skin's texture and appearance.
On top of that, the overall ability of our body to produce collagen that makes our skin elastic and smooth dwindles over time. That's just how ageing is and adds to all the fun!
5 Tips on How to Get Smoother Skin
The internet is flooded with tips on how to get smooth skin. Most of them are geared at one's diet and sleep, so we're going to skip those and head straight to skincare tips!
Because I'm sure all of you are religious about getting a full 8 hours of sleep, stocking up on water, and shunning the sun! (Or at least still trying, like me!)
Get serious with cleansing and exfoliation
The body and skin are pros at getting rid of dirt by themselves from the inside out. They're not the greatest when it comes to removing them completely once they're out of your system though.
This is where taking care of your skin comes into the picture. Help out by taking your cleansing and exfoliating routines seriously.
Cleansing and mild exfoliation can give your skin a smoother, more radiant appearance by removing dead skin cells on the surface.
Double-cleansing according to your skin type is a good way to make sure you remove all traces of pore-clogging dirt, grease and makeup without the risks of over-washing and drying out your skin.
You can also opt to incorporate a toner in your skincare routine instead of a second cleanser. Toners help in balancing your fickle pH levels and it's a needed effect that some cleansers do.
When it comes to exfoliation, it's not just the magic in a bottle that can exfoliate. There are other ways that help get rid of the unwanted layers on your skin.
Physical Exfoliation – Physical exfoliation can simply be your shower body brush, face towel, sponge or that textured rock you picked up in a river somewhere and turned into your scrubber! It's a gentle way of exfoliating your skin without drying it out.
Chemical Exfoliation – Chemical exfoliation includes your typical skincare products like exfoliation masks, creams and gels. These products typically "peel" your skin to reveal the newer and smoother layer underneath.
If you're looking for deeper skin exfoliation, you can check your local dermatology clinic to see if they offer any of these two deep exfoliation procedures.
Microdermabrasion and Dermabrasion– While we do have derma rollers that you can use to exfoliate your skin yourself, dermatologists have a beefier version of that in their clinics
Microdermabrasion is a mild procedure that may be used on the face, neck, hands and body using a fine-tipped instrument or by applying a fine mist of abrasive particles.
Dermabrasion, on the other hand, is a deeper and more powerful resurfacing technique, which is why it's not always recommended for all skin types. Both treatments work by removing the top layers of the skin to encourage cell regeneration.
Light Therapy – Under light therapy, we have what is called laser treatments. This procedure uses concentrated beams of light to improve the skin tone, texture, fine lines and wrinkles. Laser therapy is also effective in treating redness and pigmentation, encouraging collagen production and removing unwanted body hair and scars. However, this kind of procedure works well only if performed in a series or frequent sessions. It's not the most economical way to get smoother skin, but it does get you the results.
Check out other skincare tips on exfoliating and toning for all skin types. Get the best products for your skin!
Boost hydration with the right moisturizers
When choosing your moisturiser, be aware of the ingredients and your skin type. It also helps to keep in mind what skin conditions you have, such as acne, brown spots, eczema, etc., before trying anything new.
Choosing the wrong moisturiser will make your skin worse. The type of moisturiser to look out for are mild hydrating powerhouses that are made from hyaluronic acid, glycerin and ceramides!
For those with dry and dehydrated skin, it helps to look for a moisturiser that also includes protectants. These are your petrolatum, oils, butter, and waxes.
Looking for the best moisturiser for your skin? Look no further than our blog post on the best oil-free moisturisers!
Incorporate a Vitamin C Serum in Your Skincare Regimen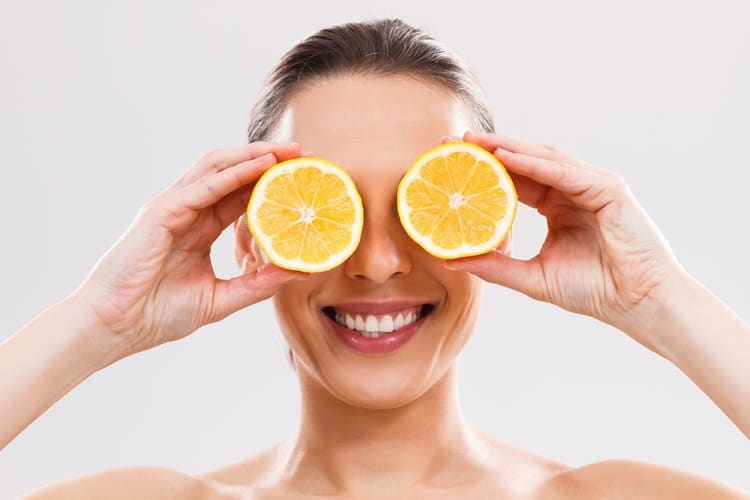 Serums are a big hit nowadays. Especially since brands have been coming out with affordable but extremely effective serums. While you're hopping on that bandwagon, it's best to first try Vitamin C serums.
Vitamin C has anti-ageing benefits which help repair existing skin damage, this helps you achieve a brighter and smoother appearance. It also helps protect against damage caused by free radicals and in rebuilding your skin's structure by stimulating collagen production.
Take Care of Your Hands and Feet
We're talking about moisturising and serums but what about the rest of the body? Well, all of these apply to the rest of your skin too.
Not just your face. But if we're talking steps you can take, use petroleum jelly or moisturising products on exposed areas of your skin like your hands, feet, elbows, and knees.
Vitamin C has anti-ageing benefits that help to repair existing skin damage, along with helping you achieve a brighter and smoother appearance. It also helps protect against damage caused by free radicals, it rebuilds your skin's structure by stimulating collagen production.
Before that, however, dermatologist Jennifer MacGregor advises: "Exfoliate areas that are rough with thick skin first before applying a moisturizer. You can use a stronger exfoliant on knees, elbows, hands, feet, and heels as long as they are not red, cracked, or infected."
To exfoliate these areas, you can use a physical exfoliator or use concentrated exfoliated acids to prep the areas for receiving moisture.
Steaming
There's a reason spas have saunas. That's because steaming helps open your skin's pores to remove impurities locked deep inside your skin.
Steaming helps clear your skin and make it glow. Clogged pores are the reason why blackheads occur. When you steam, you'll soften your skin's pores thereby making it easier to clear the blackheads and expose other pore pollutants.
Steaming also helps in absorbing the ingredients in your skincare products.
Final Thoughts
I hope these tips on how to get smoother skin have helped you! A personal fave of mine is steaming. It makes exfoliating much easier and also helps ensure you get your skincare products' worth!
Hollie xx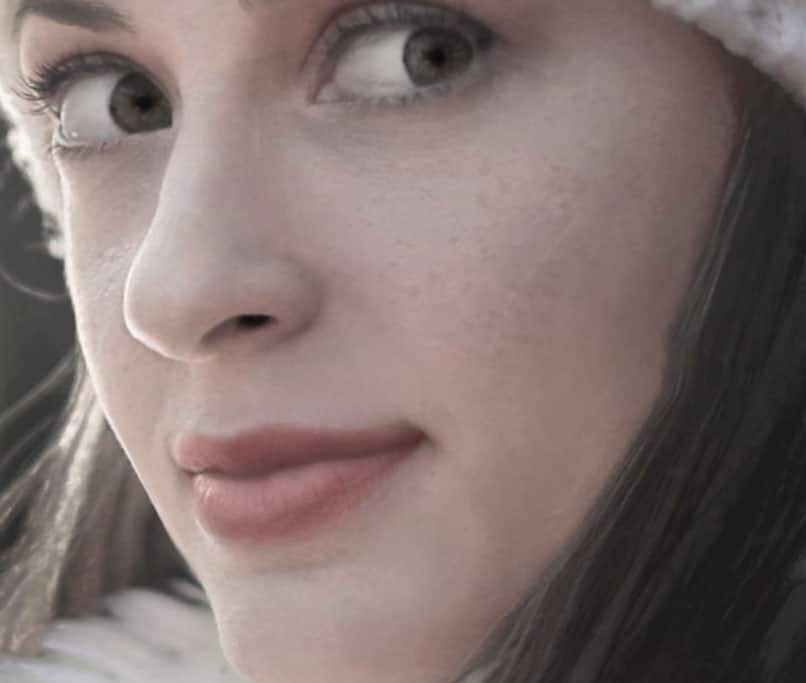 Hi, my name is Hollie, and I own BeautywithHollie.com. I love everything to do with beauty and love sharing my knowledge, advice and beauty finds! Makeup and beauty are here to enjoy, and Beauty With Hollie is here to take the stress out of it!
---
---
Anastasia Beverly Hills Benefit Cosmetics Bobbi Brown CeraVe Chantecaille Charlotte Tilbury Clarins ColourPop Dermalogica Dior ELEMIS Elf Cosmetics Estée Lauder Fenty Beauty First Aid Beauty Fresh Hourglass Huda Beauty IT Cosmetics Jane Iredale L'Oreal lancome La Roche-Posay Laura Mercier LORAC MAC Makeup Revolution Mario Badescu Maybelline Morphe Nars Natasha Denona Neutrogena NYX Origins Peter Thomas Roth Revlon Sigma Beauty Smashbox Stila Tarte Cosmetics The Ordinary Too Faced Urban Decay YSL
---