The Best Toners For Sensitive Skin in 2023
Toners are some of the most confusing skincare products on the market. Many dermatologists debate whether they're necessary at all. Here we get into whether you should use a toner and if it's for you, which ones are best for sensitive skin.
One thing everyone needs to be careful with when choosing a toner is choosing one which won't dry out the skin. Yes, even those with acne-prone skin!
When you use a product that's too drying on the skin, you're essentially confusing your skin. Your skin thinks it doesn't have enough moisture and will increase the sebum production which actually makes your skin oilier.
Not something anyone wants! Make sure you use a gentle toner and not one which will cause irritation.
I've put together the best gentle toners for sensitive skin in 2023. There's something for every budget and lifestyle.
Disclaimer: As an Amazon Associate I earn from qualifying purchases on Amazon and other affiliate programs. This means on some purchases I make a commission. It doesn't mean you spend more, it simply allows me to keep this blog going!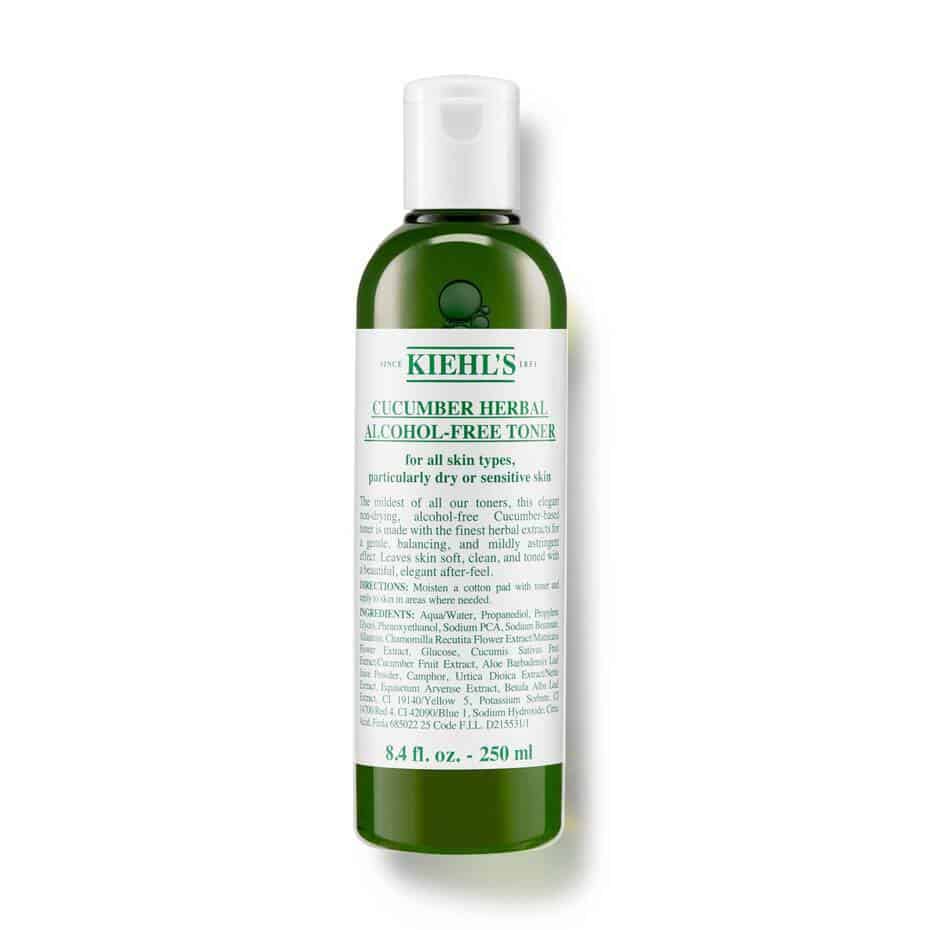 Originating in 1851, Kiehls have a rich history and they're a brand that's always trying to improve. Kiehls are known for its solid, reliable products that we've all grown to love.
The Cucumber Herbal Alcohol-Free Toner is no different, made with the gentlest of ingredients, it's suitable for all skin types and can guarantee no irritation to your skin!
The main ingredients of this toner are cucumber extract and Allantoin. Cucumbers are known for the cooling and moisturising effects that they have on the skin. Allantoin does a similar job in soothing and comforting the skin.
Many people claim this is the only toner that doesn't cause their skin to dry out. It's extremely gentle on the skin, even those with sensitive and rosacea-prone skin have said this is one of the only toners that doesn't irritate their skin.
Using this toner is like giving your skin a treat, it leaves the skin feeling refreshed, hydrated and ready to tackle the day!
Pros
Alcohol-free
Extremely gentle
Suitable for sensitive skin
Refreshing
Kiehls Cucumber Herbal Alcohol-Free Toner can be bought from Ulta | Look Fantastic
---
A bestseller on Amazon, with a very affordable price tag, it was a no-brainer to check it out! I have gotta say, I was pretty impressed with what I dug up.
Not only is the Thayers Witch Hazel Alcohol-Free Toner extremely gentle on the skin, but it has the best of both worlds- affordable and gives results!
You can expect smoother skin, with smaller pores and a brighter appearance with this toner. Its main ingredients are witch hazel, aloe vera, and rosewater.
Witch Hazel is derived from a plant that has been used in skincare for longer than me and you. It has soothing and inflammatory properties but if over-used, it can also dry out the skin.
Rose petal adds moisture back into the skin making the toner less drying. However, the rose petal is a fragrance that is kind of a downer. Aloe vera also helps add moisture back to the skin.
With all the moisturising ingredients that this toner contains, users commonly comment on how in contrast to most toners, the Thayers Witch Hazel Alcohol-Free Toner actually helps with dryness!
A contradiction to what toners are all about but who cares! Just don't overdo the toning:)
Pros
Alcohol-free
Affordable
Non-drying
Gentle
Reduces pores
Thayers Witch Hazel Alcohol-Free Toner with Aloe Vera can be bought from Ulta | Boots
---
A bestseller on Amazon, it was hard to pass up on this one! With a host of fabulous ingredients, it helps all skin types and many skin concerns. For the best and quickest results, use the toner with their other skincare products.
One of the most impressive claims about TruSkin is how quickly you will see results. From as soon as one week, you can expect transformed skin.
If you suffer from acne or regular breakouts, this toner will change your life! It helps to close pores and minimise lines.
Made with Witch Hazel extract, it helps to reduce inflammation and irritation. Also in the fabulous mixture are Glycolic Acid & Vitamin C, these help with sun damage and uneven skin tone.
With so many instant success stories from using the TruSkin Daily Facial Toner and other TruSkin products, you know you've got a winner of a product. But it also means that the product is on the strong side so before using it, do a patch test.
You can expect marvellous results from the TruSkin Daily Facial Toner. From open pores and blackheads disappearing, to a more even skin tone with wrinkles and lines vanishing from sight.
Apparently, this is what you can expect from toners in the 21st century! The definition has undoubtedly changed, but I'm not complaining!
Pros
Anti-ageing
Helps acne and breakouts
Affordable
Reduces pores
Natural & organic ingredients
Alcohol-free
TruSkin Daily Facial Toner can be bought from Amazon
---
Combining a mixture of science and nature, Aesop has some amazing skincare products. One of them is this Parsley Seed Anti-Oxidant Facial Toner. Formulated with botanical extracts, this toner smells amazing and does miracles for the skin.
The Parsley Seed, Blue Chamomile and Lavender Stem help to deep-clean the skin and the Witch Hazel helps to refine the pores and soothe the skin.
You can expect big things from this toner, it removes all dirt that your cleanser missed and it evens out the skin tone for a smoother complexion!
If you think your face was clean after cleansing, you'd be surprised at how much cleaner this toner makes it!
Like all Aesop products, this one really delivers! It's non-irritating and feels lightweight and amazing on the skin.
Be prepared for hydrated and healthy feeling skin after using this toner. Because of its gentle formula, you can use it twice a day without a problem!
Although they say it's suitable for all skin types, I've found it to be more suited to those with oily skin, it's not a moisturising toner so be aware of that.
Pros
Alcohol-free
Soothes the skin
Made from natural ingredients
Non-irritating
Non-drying
Suitable for sensitive skin
Vegan
Cruelty-free
Aesop Parsley Seed Anti-Oxidant Facial Toner can be bought from Nordstrom / Look Fantastic
---
Korean skincare has really made its mark when it comes to skincare. While it's hard to understand the ingredient list in Korean, their skincare is good, gentle and more importantly, it does the job!
The Pyunkang Yul Essence Toner is formulated with only 7 ingredients, and as well all know, the fewer ingredients in a product, the better!
Its main ingredient- 92% of the product is Milk Vetch root type extract, it's their active ingredient and has been used in medicine for many tears.
It's non-irritating and helps to reduce inflammation and helps to calm the skin. It also has ingredients that help reduce the effects of UV rays.
You can expect hydrated, non-irritated skin. It feels extremely lightweight on the skin and comfortable. It doesn't dry sticky and is great for calming the skin from over-exfoliating and the like.
All skin types can benefit from this toner because it is so gentle and only has benefits for the skin!
Pros
Alcohol-free
Paraben-free
Cruelty-Free
Non-drying
Gentle
Suitable for all skin types
Lightweight
Affordable
Pyunkang Yul Essence Toner can be bought from Amazon | Walmart
---
Another Korean skincare brand for you! I told you, the Koreans know their skincare, and their products are often simpler with fewer ingredients. Move on from Tatcha, Missha have simpler, more effective and more affordable products!
There's nothing not to love- except perhaps the Korean on some of their products, with this one we got lucky because it's in English!
Sold as an essence/toner, this product basically does the job of a toner, but in a more gentle way. Missha Time Revolution The First Treatment Essence delivers moisture to the skin and keeps it balanced at the same time.
It does this with fermented extracts that help to keep the skin healthy and remove all impurities. It also contains niacinamide and ceramides which both help keep the skin moisturised.
Do you know how they say that toners dry the skin? Well, you won't be having any of that with the Missha Time Revolution The First Treatment Essence.
It was made with dryness and sensitivity in mind! It adds moisture back into the skin and helps soothe irritation.
After using this toner, you can expect, softer, plumper and more hydrated skin! It will transform your skin from drab to fab!
Pros
Fragrance-free
Moisturising
Suitable for dry and sensitive skin
Affordable
Missha Time Revolution The First Treatment Essence can be bought from Amazon | Walmart
---
Elemis Skincare Soothing Apricot Toner is a gentle toner that gives your skin a little help after cleansing. It helps to remove any remaining bits of makeup that your cleanser didn't manage to wash off.
It's extremely gentle on the skin and non-irritating and can be used on the most sensitive of skin.
Made with sweet betty flower which is a natural plant extract that helps balance the pH value. After using this toner, your skin will feel super hydrated! This is not its only role, it will also help the moisturiser get absorbed into your skin properly.
The toner comes in a spray bottle which has had the internet very divided, a bit like Marmite in fact! Some swear by it, and others hate it! Whether you love or hate the spray, one thing everyone agrees on is that the toner has helped their skin!
Pros
Alcohol-free
Gentle
Smells amazing
Hydrating
Elemis Skincare Soothing Apricot Toner can be bought from Nordstrom | Dermstore
---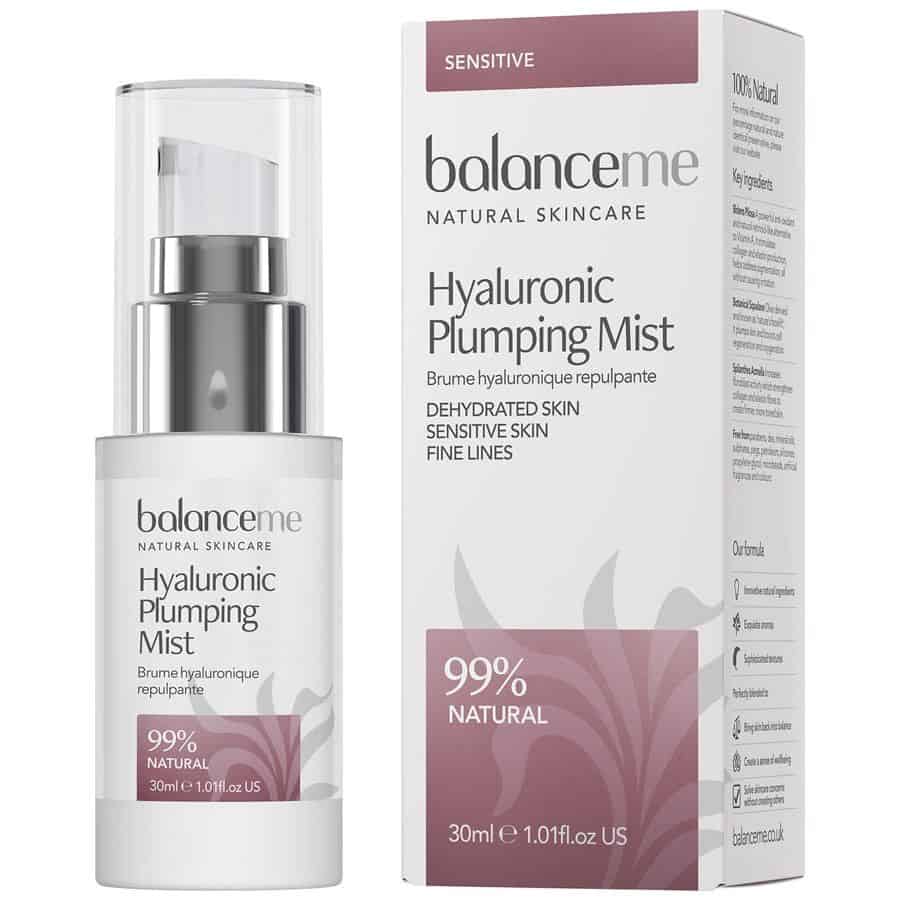 The Balance Me Hyaluronic Plumping Mist is an award-winning toner that's ideal for skin that needs hydration pronto. It won the 'Best Skintellectual 2018 at the CEW Awards and is a product that lives up to its name!
Ideal for hot climates, this is the toner you need when your skin feels like it needs a little boost. Extremely lightweight, applying it couldn't be easier and it absorbs super quickly.
You can use the mist throughout the day whenever you feel like your skin needs some oomph.
Made with hyaluronic acid, Pineapple, Bergamot and Chamomile Oils, this toner helps brighten, soothe and brighten the skin. You can use it as a toner or as a mist over your makeup.
The one criticism I've seen with the toner is that the spray quality could be improved. It doesn't always spray as well as it should.
The packaging could definitely do with a redesign but aside from that, it's a great toner or mist- whichever one you are using as it's great as both!
Pros
Hydrating
Lightweight
Suitable for all skin types
Vegan
Cons
Affordable
Poor packaging
Balance Me Hyaluronic Plumping Mist can be bought from Amazon
---
This is an excellent option for sensitive or normal to dry skin. It has oils in it, so it differs from other toners in that way. It feels hydrating which is great for the winter months.
Made with honey and almond seed extract, it helps give the skin a smooth, soft and clean complexion.
While the Lancome Tonique Confort Comforting Rehydrating Toner is called a toner and is also sold as one, it acts a lot like a moisturiser and feels like one too. It has a creamy soft texture that helps to soften the skin while at the same time doing a little toning!
The proof is in the pudding! People who never usually use a toner were able to use this one without their skin breaking out or drying.
Lancome has got themselves a really good toner here- or perhaps it's the name that should change?! What do you think?
The only disadvantage to the toner is the price. Like all Lancome products, the Tonique Confort Comforting Rehydrating Toner is pricey. However, the product is worth every penny!
Pros
Hydrates the skin
Suitable for dry skin
Alcohol-free
Non-drying
Cons
Pricey
Contains fragrance
Lancome Tonique Confort Comforting Rehydrating Toner can be bought from Nordstrom | Ulta
---
What is toner and should you use one
One of the most confusing products in skincare is toner. There is way too much conflicting advice on it: is using a toner a must?
How does it help the skin? What's the difference between toner and cleanser? What's the difference between toner and essence? When should you apply toner? And the list goes on and on…
No fear, I'm going to clear all of those questions for you!
The main confusion about toners is what they actually do for the skin and if they're necessary. The reason this is confusing is that the role of toner has changed over the years and there is no longer one definition for a toner.
It used to be that using a toner was necessary because the soaps we used on our faces were very harsh, with high pH values. This resulted in irritated skin and it also ruined the skin's barrier.
A toner in the past had the specific role of rebalancing the pH value of the skin and it used to be a very necessary step in skincare.
Nowadays, that is not the case. Thankfully, skincare has come a very long way in the last decade or two. The products we now use on our faces are much more gentle, with better and softer ingredients.
Cleansers nowadays have good pH values and often do the job that toners had to do in the past.
Toners today no longer only target neutralising the skin. They often have moisturising ingredients as well as vitamins and antioxidants.
One thing that you should be aware of is that many toners have active ingredients like acid as well as alcohol, and these can be irritating to the skin. Especially for those with sensitive skin.
Toners today target other skin problems, it's no longer all about balancing the skin's pH value. They help with reducing pore size and wrinkles, and they help the skin have a more even and smooth complexion.
Many toners are also hybrids- not only do they tone, but they also moisturise and hydrate. Most of the toners I mentioned above do more than just tone. That's what makes them so great for sensitive and dry skin.
I really only recommend standard toners for those with oily skin because toners tend to dry out the skin a lot. Even those with oily skin need to be careful that the toner doesn't strip all the moisture from the skin.
The minute you have signs of irritation, the first product you should look at in your skincare routine is your toner. Toners can be really helpful, but they can also be the opposite. Also, finding the right one for your skin can take time.
While toners are definitely a nice addition, and many swear by using them, toners are not a necessity in your skincare routine!
That being said, when a toner acts as a moisturiser or a mist, well, you can really only gain from it, even for those with sensitive and dry skin!
When and how to use
As always, before using any new skincare product on your skin, do a patch test first to make sure you don't react to it.
Even though all of the toners I've included here are for sensitive skin, everyone's skin is different and everyone's skin reacts differently. So don't skip your patch tests!
Overusing a toner can have harmful effects on your skin. Once you've found the toner that works for you and your skin, don't use it more than once to twice a week.
It may be tempting to use more often, but drying out your skin can cause a host of other skin problems so be clever!
The best way to apply toner is to apply it straight after cleansing while the face is damp. This allows the skin to get the maximum benefit from the product, and it helps reduce the chances of it drying out your skin.
I know this is contrary to what most skincare 'specialists' will tell you, but after trying this method out on my own skin all I have seen is a tremendous benefit to my skin. The flakiness that I always had disappeared and my skin is softer than ever!
After you apply toner, immediately apply your moisturiser. Again, this helps to prevent the skin from drying.
Read my full article on what is a toner and whether you should use one here!
Hollie xx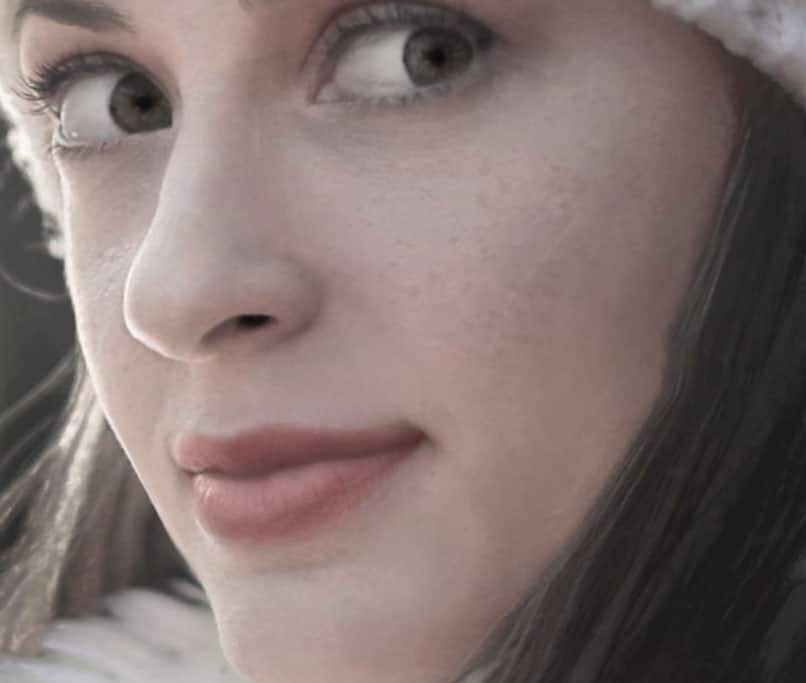 Hi, I'm Hollie, and I own BeautywithHollie.com. I love everything to do with beauty and love sharing my knowledge, advice, and beauty finds! Makeup and beauty are here to enjoy, and Beauty With Hollie is here to take the stress out of it!
---
---
Anastasia Beverly Hills bareMinerals Benefit Cosmetics Bobbi Brown CeraVe Chantecaille Charlotte Tilbury Clarins ColourPop Dermalogica Dior Dyson e.l.f. Cosmetics ELEMIS Estée Lauder Fenty Beauty First Aid Beauty Fresh Giorgio Armani Hourglass Jane Iredale L'Oreal Lancome La Roche-Posay Laura Mercier LORAC MAC Makeup Revolution Maybelline Morphe Nars Natasha Denona Neutrogena NYX Origins Peter Thomas Roth Revlon Sigma Beauty Smashbox Stila Tarte Cosmetics The Ordinary Too Faced Urban Decay YSL
---