The Best Concealer For Mature Skin in 2023 – Get Crease Free Under Eyes
Whether you have dry skin, aging skin or mature skin, you need the right makeup products, especially a concealer! A little disclaimer- mature skin doesn't only mean skin that's over 70. It refers to any skin that has passed its prime and has started to deteriorate. Usually, that happens from your mid-20s to the '30s.
Yes, it's shockingly young, but what it actually means is that your skin starts to produce less collagen which is what gives skin its healthy bounce and elasticity. This in turn dries out the skin, which explains why many people's skin changes from oily to dry in their 30s, myself included!
The simple way to help your skin age well is to use products that add collagen and moisture back into the skin. The skin is thinner under the eyes, resulting in the under-eye area being one of the first to age.
That combined with a lot of movement around the eyes, results in an increased chance of developing lines and creases. However, it's not all doom and gloom, thankfully, we live in a time where many makeup products have skincare benefits too.
I've put together here the best concealers for mature, aging and dry skin. From drugstore to luxury and light to full coverage, there's a concealer for every budget and every skin need!
Disclaimer: As an Amazon Associate I earn from qualifying purchases on Amazon and other affiliate programs. This means on some purchases, I make a commission. It doesn't mean you spend more, it simply allows me to keep this blog going!
Concealer or eye cream? Yep, the By Terry Hyaluronic Hydra Concealer has the benefits of both, making it the ideal concealer for dry or aging skin. By Terry is known for its 'hybrid' makeup/skincare products that give the best of both worlds!
The By Terry Hyaluronic Hydra Concealer has 87% skincare formula so if looking after your skin is a priority, you need to try this concealer! But, it's not only about looking after your skin. Because of its fantastic formula, this concealer is super effective on mature, dry and older skin.
Its main ingredient, hyaluronic, helps to put and lock moisture and hydration back into your skin. Another vital ingredient is its Horse Chestnut seed extract. This helps to improve micro-circulation which helps to reduce dark circles.
It also has hydrophobic coated pigments, these give the concealer its long-lasting powers and lumi-matte finish powers. Basically, it has lots of advantages for dry and mature skin!
The concealer has a light to medium coverage that is buildable. Don't underestimate the 'lighter' coverage, it has some serious staying powers! The concealer doesn't budge once applied and it stays luminous and glowing throughout the day.
By Terry Hyaluronic Hydra Concealer comes in 6 shades- 2 fair shades, 2 medium shades and 2 dark shades. The shade range is underwhelming and the lightest shade was way too dark for my skin, which is a big shame because I really like the concealer.
---
Similar to the By Terry Concealer in terms of application, the Yves Saint Laurent Touche Éclat Concealer Pen is another bestseller. Especially for those with dry or maturing skin.
Actually, it's the other way round- the By Terry Concealer is similar to the YSL Touche Eclat, which has been around for many years and is a bestseller too! Both concealers have a pen-like applicator that makes applying concealer easier and more fun!
Luxurious from the inside and out, the YSL Touche Eclat is the answer for your mature skin. It has the classical YSL gold packaging that we've all come to love, but it's the inside that will impress you!
Infused with hyaluronic acid, it hydrates and plumps the skin, giving you brighter and softer skin. It also has vitamin E antioxidants that fight the signs of ageing.
While you go about your day, your concealer is working hard to improve your skin! Sounds good to me:) It's especially good for mature skin because it doesn't dry out the under-eye area. However, it doesn't cover quite as well as the By Terry Concealer. The coverage is more sheer-like which is good for those who don't have very dark under eyes.
You can also use the concealer to highlight your cheekbones and cupid bow which it does a beautiful job of.
Yves Saint Laurent Touche Éclat All-Over Brightening Concealer Pen comes in 10 shades, with a nice range of dark to light.
---
Rewind the years away with this affordable, yet highly effective concealer. Called the Instant Anti Age Eraser, and that's exactly what it does!
Infused with goji berry and Haloxyl which are known for enhancing the healthy glow in the skin, and making your skin appear more youthful.
Named as the number 1 bestselling concealer in the US, the concealer will hide your dark circles and give you flawless under-eye makeup giving you up to 8 hours of wear.
Although that is not a full day's worth of wear, the concealer is compact and easy to carry in your bag. It comes with an in-built sponge applicator making it all the easier for on-the-go!
The concealer has medium to full coverage and is available in 18 natural-looking shades. You can use it on any area of your face that you want to be covered or brightened.
It adds a glow to the skin without it looking shiny and greasy and the best part is, that it doesn't settle into lines and wrinkles. You get the best of both worlds with this concealer, affordability and quality!
---
One of my all-time favourite concealers is the Nars Cosmetics Radiant Creamy Concealer. It's really exactly as it sounds, it's radiant and creamy and blends beautifully into the skin, without ever looking cakey or creased. Its creamy, non-greasy formula makes the concealer ideal for dry and mature skin.
Enriched with hydrating ingredients as well as unique light-diffusing technology that ensures the concealer blends seamlessly and effortlessly into the skin. It minimises the appearance of lines, pores and wrinkles.
The concealer has medium coverage that is buildable, meaning that if you need more coverage you shouldn't worry about it looking cakey because it won't!
Available in a whopping 30 shades, it really has a shade for every skin tone. It lasts for up to 16 hours and like most concealers, you can use it for highlighting and contouring too.
Some of its impressive claims are crease-resistant, sweat-resistant, transfer-resistant and water-resistant. It is also free from alcohol, parabens and fragrance making it the ideal concealer for sensitive skin.
---
Give your eyes an instant eye lift with the Trish McEvoy Instant Eye Lift Undereye Treatment Concealer.
It's a multi-tasking under-eye treatment that covers and conceals dark shadows while at the same time blurring any lines. Apply the concealer in a triangular shape under the eyes to get the maximum benefit from it.
Many with dry and aging skin swear by this concealer, from its application to how natural it looks. It never dries out the skin, nor creases into lines, yet is hydrating and stays in place throughout the day.
It's like a skincare product in makeup packaging- you get two for one with this concealer! A little goes a long way, so even though this is a pricey concealer, it's an investment for the future because it will last a while!
The only downside, which really isn't a downside for everyone is that the concealer only comes in 3 shades.
That being said, most people don't have a problem with it because the shades are universal. Those who have tried it all say there's no going back now!
---
It only feels right to follow on from a pricey concealer with a super affordable one! That's the elf Hydrating Satin Camo Concealer.
Don't be fooled that the concealer is no good because of its cheap price, let me reassure you, this stuff works! It may be cheap but it's highly effective! The concealer does the job of covering the under eyes and hydrating them at the same time.
Available in 25 shades of every skin colour and tone, you can be sure you'll find the one for you. It's a full-coverage concealer with a lovely satin finish that also happens to be crease-proof. The concealer does have some lovely beneficial ingredients too.
First up is sodium hyaluronate which helps lock in moisture and it also has rose flower water which has anti-inflammatory properties that help soothe the skin.
All of these ingredients help the concealer to work like a charm on dry, ageing and mature skin.
---
Get full coverage without any creasing with the Dior Forever Skin Correct Concealer. It's one of the most popular concealers out there and it's easy to see why. It says what it does, and it does what it says!
The concealer gives 24 hours of coverage and is available in 30 shades. If you usually have trouble finding the shade for you, you can be sure this Dior Concealer has the shade for you.
Extremely moisturising on the skin due to its fab ingredients like wild pansy extract, which is known for its repairing and soothing capabilities. The longer you use the concealer, the better results you'll notice in your skin. It will progressively improve.
This Dior concealer is definitely one of the more expensive concealers. However, if you love luxurious makeup you will love this one too!
From its texture to its application- it all feels top quality and luxurious. It's smooth and silky to apply and stays on like a dream! Perfect for dry and mature skin!
---
Another award-winning concealer is the It Cosmetics Bye Bye Under Eye Concealer. Developed by plastic surgeons, it's all about getting good coverage without cracking or creasing.
It's debatable whether this is more of a skincare product than makeup, but we're not complaining. We love a product that gives you the best of both worlds and that's exactly what this concealer does!
Infused with loads of good-for-your-skin ingredients like anti-ageing peptides, vitamins, hydrolyzed collagen, hyaluronic acid and antioxidants, the concealer helps to improve your skin's quality and make it look younger.
At the same time, it conceals lines, hyperpigmentation and dark circles. It also happens to be full coverage, once it covers, it covers!
Available in 24 shades this waterproof, humidity-proof and sweat-proof concealer may just be the answer to your concealer worries! Wearing a full-coverage concealer with dry or mature skin has never been easier!
---
The Magic Touch concealer gives itself away with its name! It's lightweight to wear, has buildable medium-full coverage and blends to a natural second-skin finish. What more could you want from a concealer?!
It's hydrating for the skin due to the ingredient glycerin, it also has liquorice root extract which helps soothe the skin.
This concealer is different from most when it comes to its tear-shaped applicator. Its unique shape makes it easier to apply the concealer in hard-to-reach areas like the inner eye. Genius, and perfect for those who do their makeup in a rush!
The concealer comes in 25 shades that don't oxidise.
Not only is the concealer comfortable to wear but it also covers everything! Use it anywhere on your face where you need that extra bit of coverage. It works like a charm and never feels heavy on the skin!
---
Made with aging skin in mind, the L'Oreal Paris Age Perfect Radiant Concealer is everything you need to hydrate your skin and conceal imperfections.
Formulated with hydrating serum and glycerin, it minimises dark circles and brightens your skin at the same time!
Easy to apply and without settling into the lines, this concealer won't dry out your skin, nor look cakey.
Available in 16 radiant shades, it will bring your eyes to life! Many love the concealer so much that they use it all over their face instead of foundation.
The coverage is lightweight yet at the same time opaque, giving your skin full coverage. On top of its already many pros, it's also affordable!
---
Concealer application tips for mature skin
When it comes to makeup and getting it right, you really need to look further than just makeup and how to apply it. You need to go back to the base of it all which is your skin. If you don't look after your skin, then makeup will have a hard time looking its best.
There are some basic skincare steps that you can do to ensure your makeup always looks fab!
Cleanse daily– Removing your makeup before you go to sleep at night is really essential. Your skin needs to sometimes breathe and your sleep is the best time for it. During the night your skin's blood flow increases, as does the production of collagen. Collagen helps to keep the skin appear young and youthful. You don't want your skin to miss out on this imperative step so don't forget to cleanse.
Moisturise– Another essential step to keeping your skin healthy is to keep it hydrated and there's no better way to do that than by moisturising. Moisturise in the morning and night, especially if you have dry or aging skin which naturally lacks hydration.
Treat your skin with care– The skin under your eyes is one of the thinnest areas of skin. Treat it gently, don't pull or tug at it because it will only harm it.
Mix concealer with moisturiser– If you find that even with the very best concealers your skin is still flakey, try this concealer hack of mixing your concealer with a bit of moisturiser before you apply.
My Thoughts
I often get asked, which of the 10 products is the best? Well, that's the thing, there really is no best.
All of the concealers mentioned here are top-of-the-range for dry and mature skin. Each one has slightly different benefits and features and it all depends on your needs and skin type.
Sometimes it takes a little trial and error to find the product that works best for you. But that is something we all need to figure out on our own. Each one of these concealers is worth trying because they are all quality concealers that have skincare benefits to them!
As you can see, you can get quality concealer on a budget. There are plenty of drugstore concealers that are just as good as designer ones, if not sometimes better!
The trick is knowing which ones to invest in and I hope we've helped you with that, one thing that all of these concealers have in common is that they work!
From budget concealers to luxury designer ones, we've brought you the best of the best concealers for your dry or mature skin. Start unwinding the years with these hydrating skincare/makeup concealers!
Hollie xx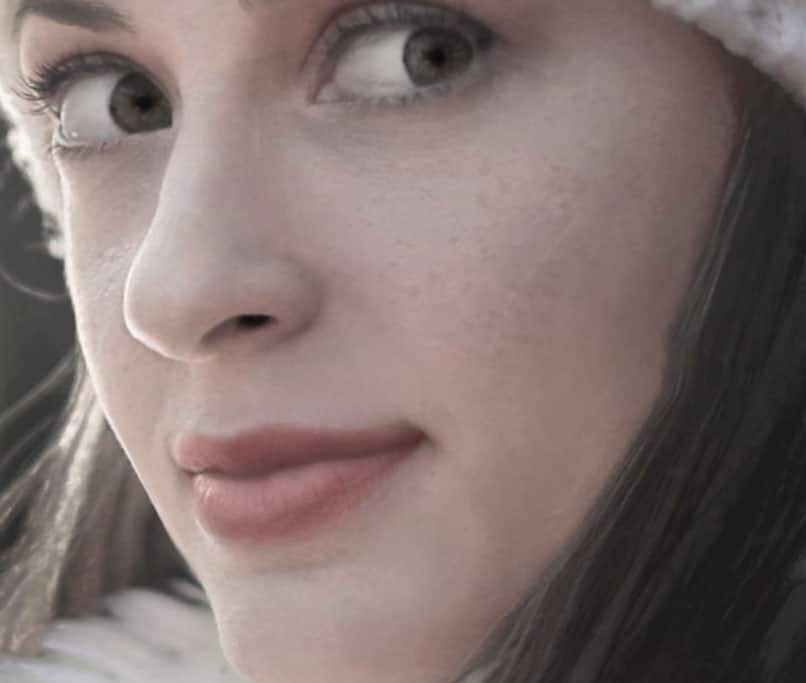 Hi, I'm Hollie, and I own BeautywithHollie.com. I love everything to do with beauty and love sharing my knowledge, advice, and beauty finds! Makeup and beauty are here to enjoy, and Beauty With Hollie is here to take the stress out of it!
---
---
Anastasia Beverly Hills bareMinerals Benefit Cosmetics Bobbi Brown CeraVe Chantecaille Charlotte Tilbury Clarins ColourPop Dermalogica Dior Dyson e.l.f. Cosmetics ELEMIS Estée Lauder Fenty Beauty First Aid Beauty Fresh Giorgio Armani Hourglass Jane Iredale L'Oreal Lancome La Roche-Posay Laura Mercier LORAC MAC Makeup Revolution Maybelline Morphe Nars Natasha Denona Neutrogena NYX Origins Peter Thomas Roth Revlon Sigma Beauty Smashbox Stila Tarte Cosmetics The Ordinary Too Faced Urban Decay YSL
---