Are You Applying Your Makeup Right? How To Apply Makeup To Look Younger
Makeup can often be a lifesaver. On a bad day, it covers the bad stuff and on a good day, it enhances our features. Makeup helps us to express ourselves and gives us a boost of confidence.
But with the wrong techniques, forget it helping, it will actually do the opposite! It will make you look a lot older and more tired.
That's why knowing how to apply your makeup correctly is so important. With the right tips and techniques on how to apply makeup to look younger, you'll look better than ever! And let's be honest, we're all happy to knock a few years off our looks!
So what are the dos and don'ts when applying makeup to look younger? Here I'll cover a whole makeup routine going through each step and pointing out the best tips and tricks of the trade!
Foundation
Having the perfect base will make your skin radiant and flawless. The goal of wearing foundation is to make your skin look healthy, and dewy and hide any blemishes.
DON'T: If you can avoid heavy matte full-coverage foundations, do so! Full-coverage foundations that are too matte can leave you with a heavy and unnatural finish. It also makes your skin prone to looking dry and flakey. Check out these natural-looking full-coverage foundations for mature skin.
DO: Build up your foundation slowly, layer by layer. Instead of 2-3 pumps right away, apply one pump at a time. This will allow you to blend it all better.
DO: Find the right shade! Right from the start, you should be choosing a foundation that matches your skin as closely to perfect as possible. Shades that are too light can make you look ashy and unhealthy, while shades that are too dark look heavy on the skin and can make your face appear dragged down.
DON'T: Powdered foundations tend to sit dry and flakey on the skin so be wary of them. When applied in overload, they can really accentuate fine lines, pores and all your imperfections. If you're not very oily, you can get away with a light dusting of powder instead. Only apply where you get really shiny like the T-Zone and chin instead of applying it all over your face.
Read my review on the best foundations for ageing skin.
Concealer
Concealer is wonderful, especially for our eyes and dark spots. When it is done right, you'll achieve a perfectly brightened under-eye and spotless coverage. That's why it is important to remember what concealer you need and the right concealer product for you.
DO: Take note that under-eye concealers are lighter in terms of texture and consistency. When choosing a concealer for under your eyes, choose one that is specifically for under your eyes or that is lightweight in texture.
DON'T: Using concealers that are for spots and blemishes on your undereye is a no-no. This type of concealer has a thicker consistency that will look cakey and emphasise your lines and circles even more.
DO: Consider using colour correctors! If you have purple-ish circles, you can use yellow or peach colour correctors to hide your circles. Use green correctors for red spots or redness! It's all about choosing a complementary colour to balance your skin's colour properly.
DON'T: Choosing the wrong shade can highlight imperfections instead of concealing them. Just like foundation shades, make sure that your concealer shade matches perfectly with your actual skin. Check out these concealers for mature skin.
---
Contouring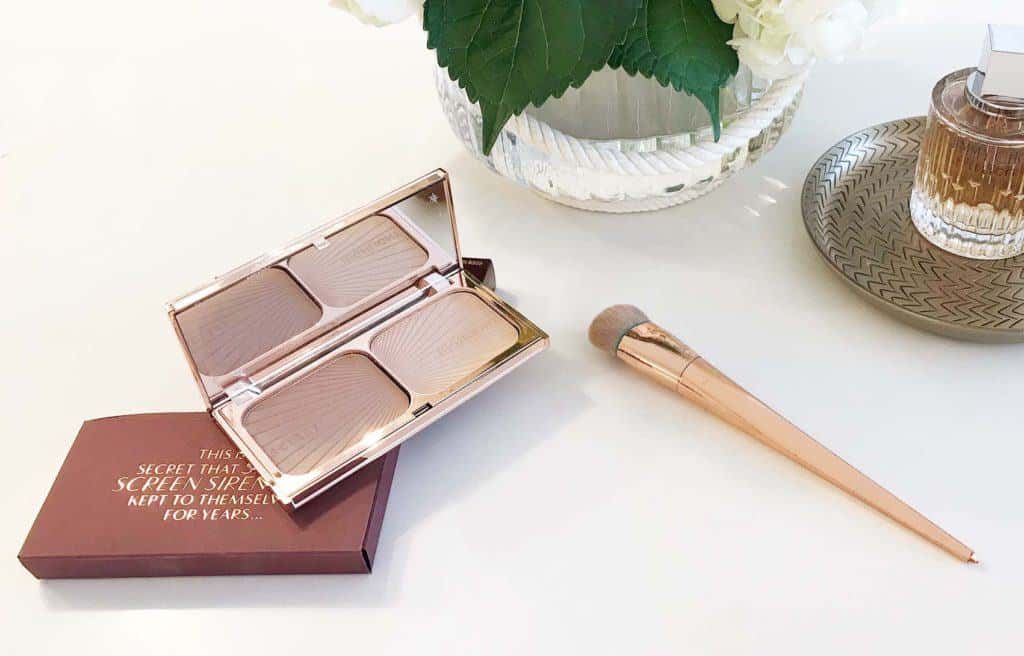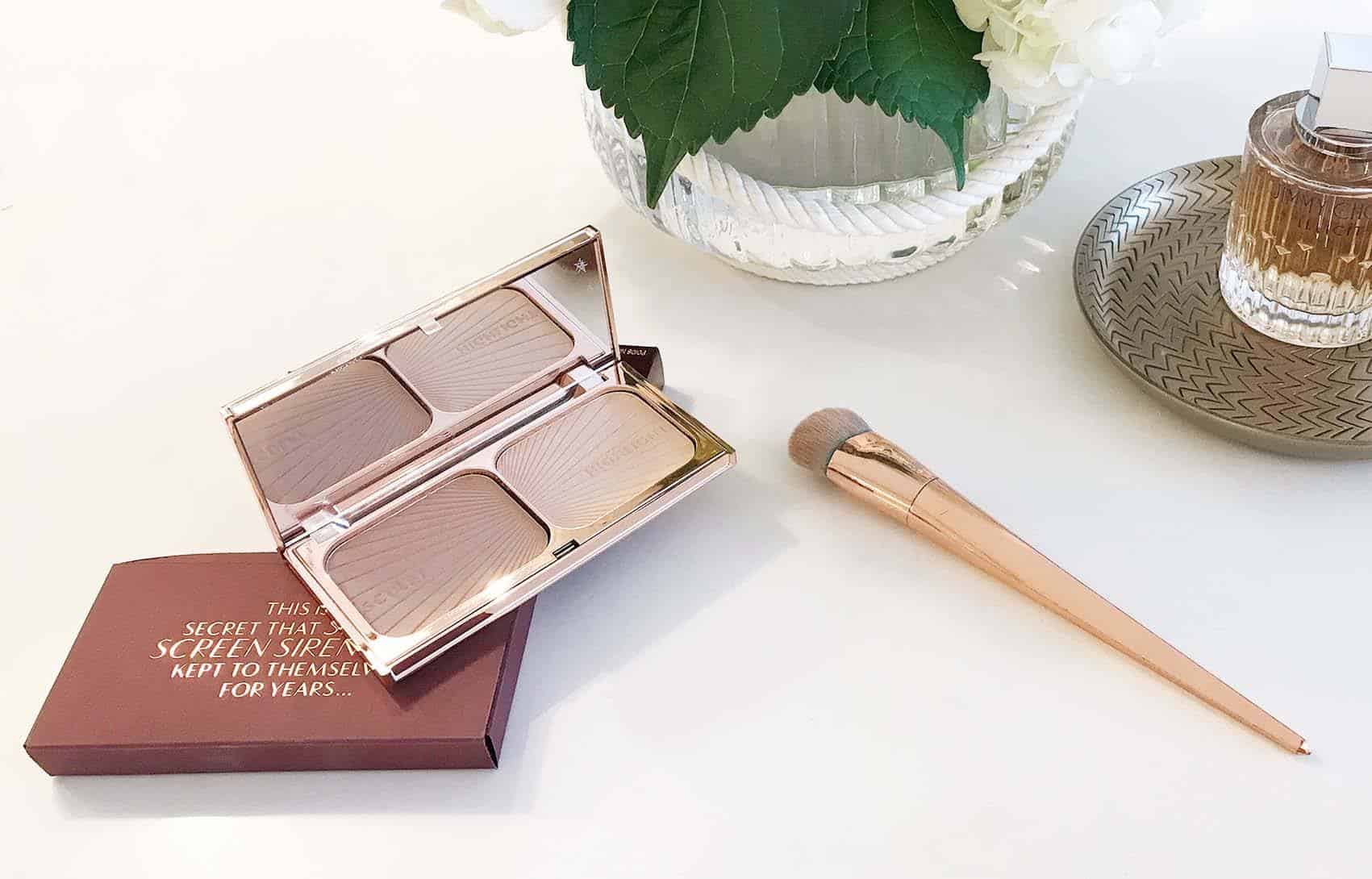 Contouring really took over the makeup world a couple of years back, but now, it's dying down a little.
Its primary purpose is to enhance the structure of your face to make it defined and chiselled. When you over-contour, it only gives more focus to your age lines.
DON'T: If you're going for a way too dark contour shade, you're already setting yourself up for failure. You will end up with a blotch of darker shadow on your face!
DO: Choose contour shades that are 1 to 2 shades darker than your skin tone. With the right contour shade, it will give you a beautiful, naturally chiselled face.
DON'T: Not blending enough will make you appear older. Don't just slap the contour on your cheek and move on. Take your time to really blend the colour in your cheek and make sure that there are no harsh lines.
DO: Blend your contour upwards! This way, it will lift your cheekbones and forehead and make you appear a lot more youthful. 
Check out these cream contour sticks that are perfect for mature and aging skin.
---
Blush
Blush and contour go hand in hand, and when applied correctly, they will give you a gorgeous blushed and bronzed look that is perfectly balanced for your face. All you need to do is learn how to apply it correctly and use the correct blush! I recommend a cream blush, or a liquid one like the Urban Decay Hydromaniac Dewy Liquid Blush, Charlotte Tilbury Pillow Talk Matte Beauty Blush Wand or Ciaté London Dewy Blush.
DON'T: It's been said that you should apply blush on your cheeks – when in fact this is a mistake! For certain face shapes like round and square faces, blush on the apple of the cheeks are fine. For the rest, it can really make you look mature when it is applied solely to the apple of the cheeks.
DO: Just like contour, apply it upwards and along the top of your cheekbones. Sweep your blush ever so slightly upwards and blend it out well.
DON'T: Too much of anything isn't good and that includes blush! Don't leave a massive blob of blush on your cheek that is unblended, it will look way too harsh.
DO: Tap the excess off your brush before applying blush. This way, you will be able to control the amount that will go on your cheeks.
DON'T: Darker blushes that are red or purplish tones will make you older! Deeper shades usually make your face sag more than lighter ones.
DO: Choose pinks and corals for blushes. These colours give off a more youthful vibe and leave your skin like it is naturally blushed.
---
Highlighting
Highlighting is another beauty trend that we just can't seem to get enough of. Undoubtedly, the healthy and dewy look really makes your face look youthful and radiant.
DO: Use liquid or cream highlighters instead of powder ones. With a creamier texture, your pores will not be accentuated whereas, with powder ones this tends to happen.
DON'T: Using too much highlighter makes your glow look unnatural and grease-like. Use highlighters sparingly, you don't want to end up looking like a disco ball itself!
DO: Choose the right tones! Make sure that you know your skin's undertone so that your highlighter will look natural and have more of a glow within. For fair skin, choose a little silver or pink-hued tones and for medium to deeper skin, choose peaches, champagnes or bronze tones.
DON'T: Place highlights in the wrong places! It can really emphasise pores and lines when placed incorrectly. For your face to look lifted with a highlighter, apply it on top of your cheekbones, the inner corner of your eyes, the cupid's bow, the tip of your nose and the brow bone.
Eyeshadow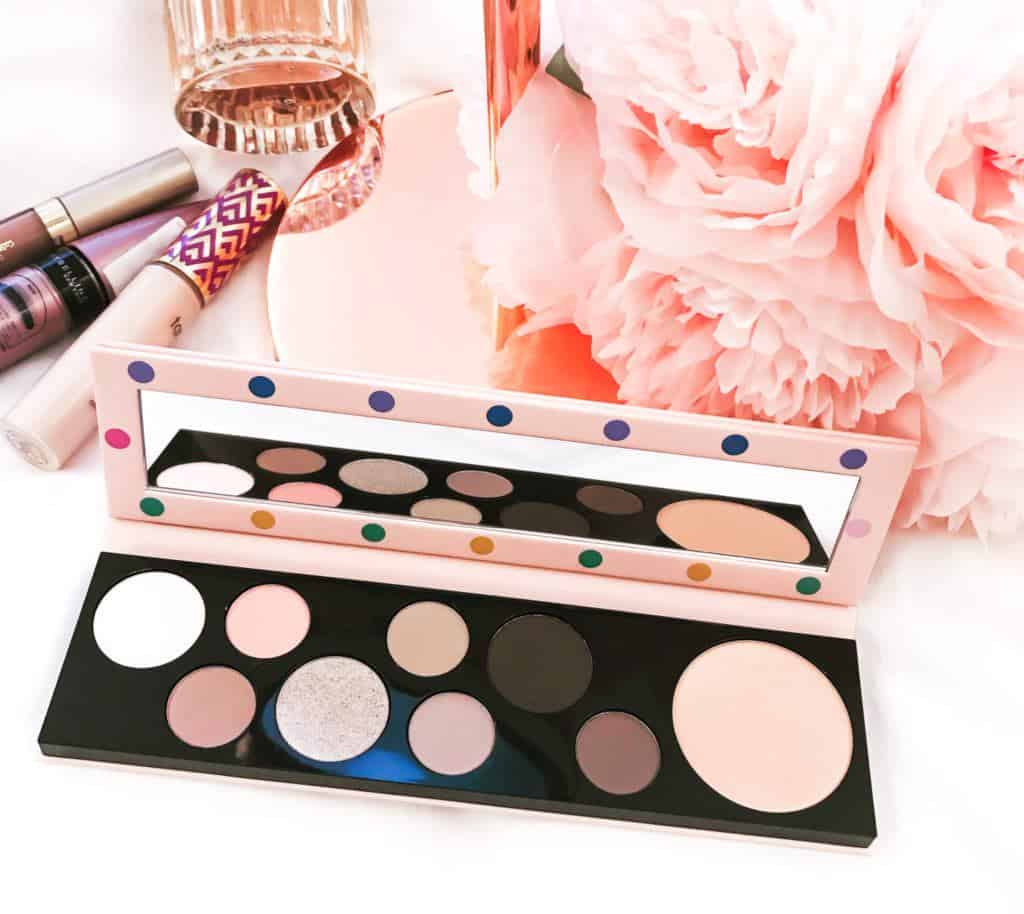 Onto the eyes! Eyeshadows are all about creativity and fun! They also help to give you a little lift and depth to the eyes. With the right application, eyeshadows can beautifully enhance your eyes.
DON'T: When you blend your eyeshadow downwards, it will make your eyes look droopy and tired. No eye shape looks good when your eyeshadows are dragged down.
DO: When you press delicately on your blending brush, it will let the shadow really fan out of your eyes and blend more seamlessly. Plus angling your eyeshadows upwards will give you a lifted look!
DON'T: When it comes to metallics, try not to place them on the corners of your eyelids because it will emphasise the fine lines that you may have.
DON'T: Dark eyeshadows can make your eyes smaller, and the deeper shades may make you look older. If you love darker shades opt for a smokey eye look!
---
Eyeliner
Eyeliners are a simple way to really amp up your eyeshadow look as well as add depth to your eyes! Eyeliner can change the appearance of the shape of your eye as well as make your eyes appear larger.
DON'T: Refrain from using heavy and dark liners to the bottom waterline, it really ages your face. It makes your eyes look smaller, drags down the face and emphasises the fine lines around your eyes.
DO: White or nude-shade eyeliners are the best for the bottom waterline! It opens and brightens up your eyes, making you look fresh and awake.
DON'T: Black liquid liners, hard black kohl pencils and gels are really harsh on the eyes. As mentioned, darker colours make your eyes appear smaller and tired.
---
Eyebrows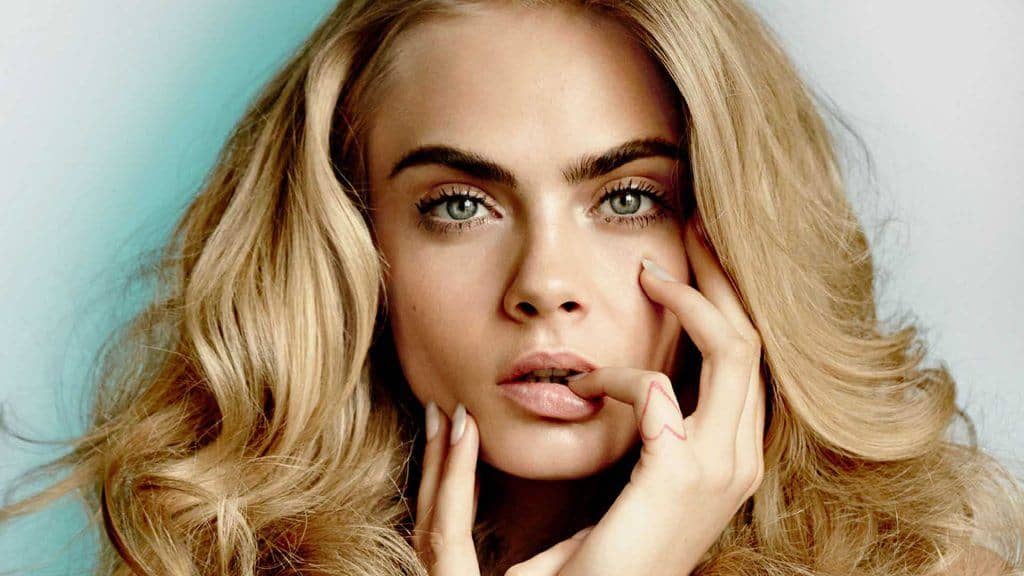 Eyebrows are the frame of your face. Want a younger look? Embrace your thick brows because they will give you a youthful illusion.
DON'T: Eyebrows that are extremely sharp and stern will not add anything good to your appearance. It will add years to your face.
DO: Aim for more full, defined and arched brows. This is a lot more youthful-looking!
DON'T: Refrain from using cream-based eyebrow products, they give a harsh line to eyebrows. It is also harder to blend out once applied.
DO: Use powder or pencil for your eyebrows. With these products, it will be a lot easier for you to control the pressure when you're mapping out your brows. It will also be easier to blend the lines and make them more natural-looking.
DON'T: Draw an arch underneath the brows. When you draw an arch on the bottom of the eyebrows, it will leave you with unnecessarily thicker brows that look very unnatural.
DO: When giving your arch a lift, place it a little bit higher on top of your brow and build it up slowly with a pencil or powder.
---
Mascara and Lashes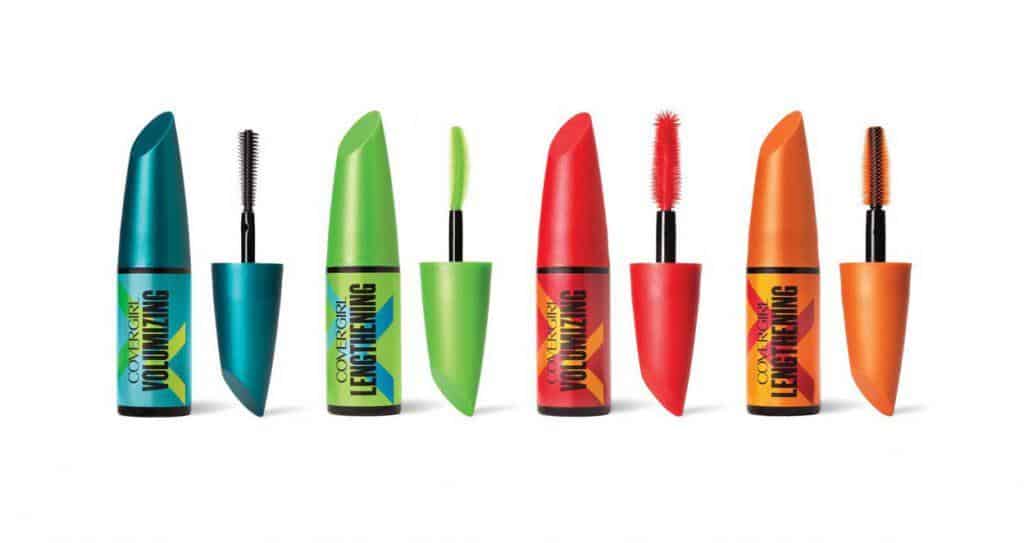 Eyelashes when done right can add loads to your eyes! Fluttery lashes help you appear more youthful, that is when they're done right.
DO: Use an eyelash curler to really give your eyes that lift and open them up. This is great for droopy eyes!
DON'T: Try not to apply too much mascara, it will leave your eyelashes looking clumpy and spider-like. Not a pretty look!
DO: Work your mascara from the roots to the tips, evenly spreading the mascara. With evenly spread-out lashes, it will give you a radiant and younger look.
---
Lips
Last but not least, we have lips. Our lips set the tone of our makeup look and do so much to enhance our features.
DO: Overline your lips. Yes, you heard it right. But not Kylie Jenner overdrawn lips. We are aiming for a naturally thicker lip. With a shade that is close to your natural lip colour, apply liner over the cupid's bow to add a little thickness to your lips. When we get older, lips go smaller that's why a little overdrawing of the lips gives a more youthful appearance!
DON'T: Use darker shades. If you haven't already caught on, darker colours tend to age one's face. Same with the lips, when you apply darker colours it will make your lips smaller and more mature.
DO: A gloss and lip liner is the perfect combination for a youthful and beautiful lip. Pair your pink or light red liner with a gloss to give a little natural shine.
My Thoughts
I hope this simple and easy guide on how to apply makeup to look younger has helped you. We have covered both do's and don'ts that are simple, yet effective.
Improving your diet and taking care of your skin are other important ways to help you look younger. What's beautiful about makeup is that we can learn and improve day by day. So don't give up!
We also need to make sure that when we're putting on makeup we are enhancing the right features and not accentuating the flaws. Keep that in mind in the back of your head somewhere!
Hollie xx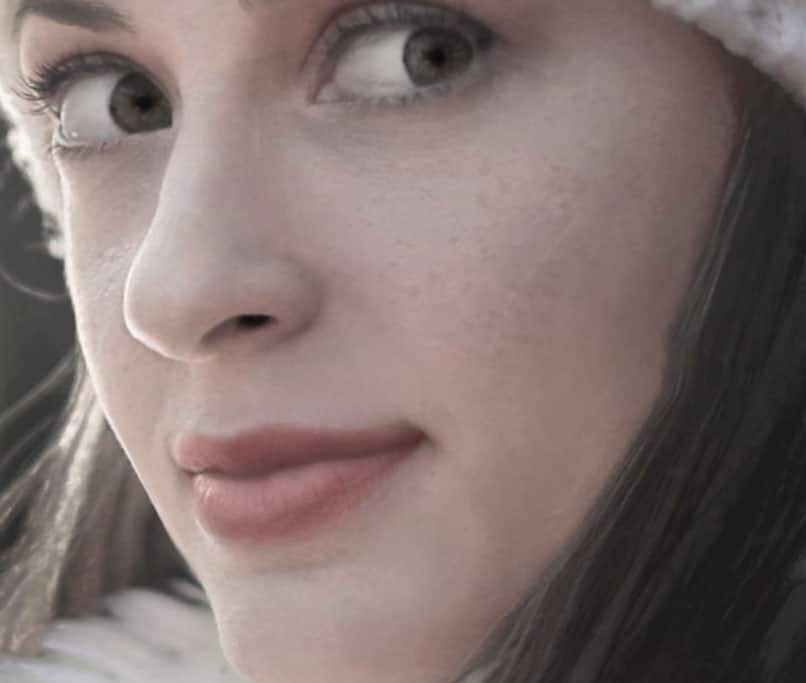 Hi, my name is Hollie, and I own BeautywithHollie.com. I love everything to do with beauty and love sharing my knowledge, advice and beauty finds! Makeup and beauty are here to enjoy, and Beauty With Hollie is here to take the stress out of it!
---
---
Anastasia Beverly Hills Benefit Cosmetics Bobbi Brown CeraVe Chantecaille Charlotte Tilbury Clarins ColourPop Dermalogica Dior ELEMIS Elf Cosmetics Estée Lauder Fenty Beauty First Aid Beauty Fresh Hourglass Huda Beauty IT Cosmetics Jane Iredale L'Oreal lancome La Roche-Posay Laura Mercier LORAC MAC Makeup Revolution Mario Badescu Maybelline Morphe Nars Natasha Denona Neutrogena NYX Origins Peter Thomas Roth Revlon Sigma Beauty Smashbox Stila Tarte Cosmetics The Ordinary Too Faced Urban Decay YSL
---