The Best Lipstick For Older Women in 2023
Three things every ageing woman is looking for in lipstick are non-drying, hydrating and lipstick that doesn't settle in lines. Wearing lipstick that causes the lips to peel kinda defeats the purpose of lipstick! And what's more, is that it doesn't have to be that way. In fact, it shouldn't!
Those with dry, mature or ageing skin, especially older women over 50 have trouble with this the most. The good news is, changing your lipstick to a hydrating one that's designed for aging and mature lips will solve your lipstick troubles! I've put together the best lipsticks for older women, say hello to perfect lips no matter your age or skin type!
Disclaimer: As an Amazon Associate I earn from qualifying purchases on Amazon and other affiliate programs. This means on some purchases, I make a commission. It doesn't mean you spend more, it simply allows me to keep this blog going!
IN A NUTSHELL
Shades: 10
Finish: Dewy shine
Key Features: Hydrating, plumping, reduces the appearance of lines
Cruelty-free: Yes
Is it for you?
Charlotte Tilbury Hyaluronic Happikiss Lipstick is ideal for anyone who wants beautiful coverage with the benefits of lip balm! It's the best hydrating lipstick and is ideal for mature wrinkled lips that are prone to lines, this balm plumps it up and reduces the signs of aging.
Charlotte Tilbury is known for her fabulous products that help with ageing skin. Mature skin needs makeup with ingredients that don't settle in lines and creases. That's exactly what Charlotte Tilbury has done with the Hyaluronic Happikiss Lipstick! It's one of the best moisturizing lipsticks for mature lips!
Charlotte Tilbury Hyaluronic Happikiss is a hybrid lip balm and lipstick. Where regular lipstick isn't hydrating enough, this cross-between gives you the perfect balance of nourishing the lips and lip colour.
It's infused with hyaluronic acid, which is the number 1 ingredient for hydrated skin, and does wonders for the skin. It also contains C-peptide which firms the lips and reduces the appearance of fine lines.
Aside from hydrating the lips intensely, the Hyaluronic Happikiss also gives super soft and smooth lips. It moisturises the lips leaving them with a beautiful glossy finish. The lipstick comes in 10 neutral shades. You won't find any out-there shades in this collection, but, there are enough neutrals to satisfy everyone's tastes and complexions!
---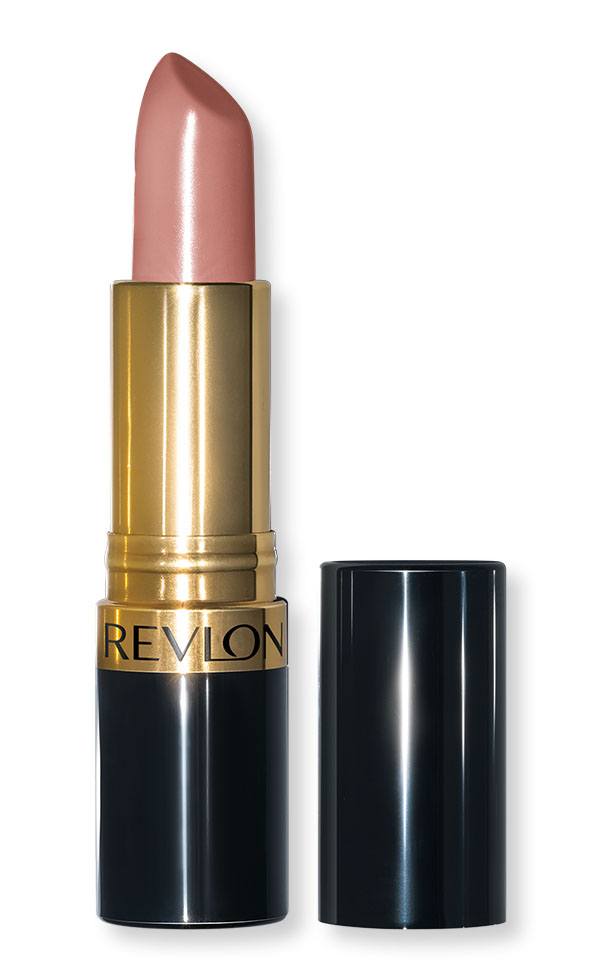 IN A NUTSHELL
Shades: 91
Finish: Matte & pearl
Key Features: Moisturizing, intense color, lightweight, non-cakey
Cruelty-free: No
Is it for you?
Revlon Super Lustrous Lipstick is ideal for those who want an intense color payoff while still getting moisturized lips. It's also super-affordable and is one of the best drugstore lipsticks.
On to a more budget-friendly lipstick for mature skin, we have this absolute winner of lipstick- the Revlon Super Lustrous lipstick! What's different about this lipstick is that it has an intense colour payoff, while at the same time is insanely moisturising making it one of the best moisturizing lipsticks.
Another unique feature of the Revlon Super Lustrous lipstick is that it's extremely lightweight too. Why's this unique you're probably wondering? An intense colour payoff usually means the product is heavy to wear.
Well, Revlon has solved that by using microfine pigments, resulting in the most vibrant colours, yet still lightweight and comfortable to wear! The formula is infused with vitamin E and avocado oil, these help keep the lips soft and smooth. Vitamin E helps promote cell turnover while also helps in preventing further irritation.
It's the perfect solution for ageing and dry skin, and one thing you can be certain of is that this lipstick does not cake! With a huge range of shades to choose from, there's a color for everyone. From nudes, pinks, reds, corals, browns, and purples, the choice is fabulous!
---
IN A NUTSHELL
Shades: 24
Finish: Matte
Key Features: Long-lasting hydration, velvety texture
Cruelty-free: No
Is it for you?
Chanel Rouge Coco Ultra Hydrating Lip Colour gives ultra-comfortable wear that's long-lasting without drying out the lips.
You can't have a lipstick review without including Chanel lipstick! Chanel is the queen of lipstick, known for its iconic red lip. Their bestselling lipstick offers beautiful colour with long-lasting hydration making it the best lipstick for those over 50. You can expect all-day wear from these lipsticks.
Even when they fade, they don't leave a ring around your lips as most lipsticks do, they fade in an even natural-looking way. Rouge Coco has the softest most velvety texture that smoothly glides on the lips, with no caking, cracking or drying for the lips!
Formulated with 3 waxes, which is a unique formulation for lipsticks. These waxes- mimosa, jojoba and sunflower, all ensure hydration and comfort for your lips. If you have dry or ageing lips, you will love this lipstick!
Choose from the iconic Chanel red to a more neutral or even purple shade. The shade range is really great for all nude lovers, but it also features deep purples and corals too. You can never go wrong with the Chanel Rouge Coco!
---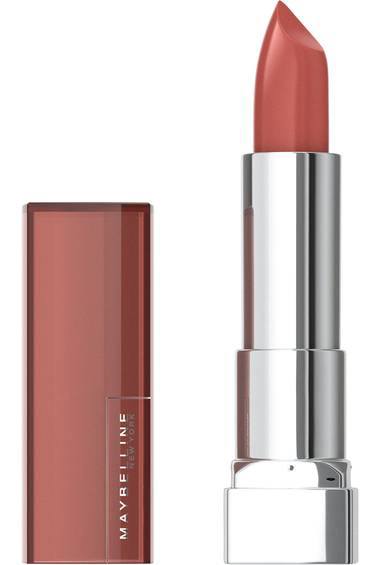 IN A NUTSHELL
Shades: 30
Finish: Sheer matte
Key Features: Buildable, non-patchy, hydrating, dermatologist tested
Cruelty-free: No
Is it for you?
These easy-to-wear lipsticks are ideal for you if you're looking for comfortable matte coverage that doesn't bleed or feather! It's one of the best matte lipsticks for wrinkled lips.
Another budget lipstick is the Maybelline Color Sensational Lipstick, you don't need to spend a lot to look beautiful! The lipsticks have a sheer matte finish, but the lovely thing about them is that they are buildable without looking patchy. You can get the lipstick to full coverage without it feathering or bleeding around the edges.
Formulated with Shea Butter, it leaves the lips super hydrated and soft. Easy to apply because of their buttery texture, they also last amazingly throughout the day. You can use this lipstick alone, or layer it on top of other lip products, either way, you won't be disappointed!
The only big disadvantage to the Color Sensational Lipsticks is that Maybelline has discontinued many of the popular shades. And we all know, once you find a lipstick you love, it's a struggle to find a replacement. For more on matte lipsticks, read my review on The Best Matte Liquid Lipsticks.
---
Check out some of our other makeup recommendations for mature skin like the best cream blush for mature skin and the best full coverage foundation!
IN A NUTSHELL
Shades: 5
Finish: Sheer shine
Key Features: Two-toned, multi-functional, hydrating, comfortable
Cruelty-free: Yes
Is it for you?
Ideal for extra fun, these two-toned lipsticks never get boring. Hydrating and nourishing, the sheer-toned lipsticks give a subtle shiny coverage.
Do you love fun and original makeup? Then you'll love these 2 toned lipsticks by Illamasqua! Ideal for dry and ageing skin, yet they still have the fun factor! Getting old doesn't mean you need to be boring, these lipsticks are proof of that!
They are infused with apricot and peach hazel oil to nourish and hydrate your lips throughout the day. They have a sheer tint which gives the lips a lovely natural look that's not too intense in color.
Mix the shades up to create your own very customised lipstick! It's fun, experimental and individual! Comfortable and lightweight to wear, these lipsticks last for up to 10 hours, all the time hydrating and nourishing your lips. They give the lips a brilliant, glossy finish, that will complete any glowing look!
---
IN A NUTSHELL
Shades: 18
Finish: Satin
Key Features: Natural ingredients, moisturizing, buttery texture
Cruelty-free: Yes
Is it for you?
Burts Bee's 100% Natural Moisturizing Lipstick is ideal for those who love clean and natural beauty. Easy to apply, they glide on the lips leaving lasting moisture and hydration.
Burt's Bee's is one of those brands that try to use only natural ingredients and generally, have very impressive products. The 100% Natural Moisturizing Lipstick is one of them!
A bestseller on Amazon, it's easy to see why everyone loves these lipsticks. Hydrating, free of all the bad stuff and extremely budget-friendly- these are just a few of the qualities!
Burts Bee's 100% Natural Moisturizing Lipsticks are bold with full coverage. Even though these lipsticks are made from natural ingredients and are extremely hydrating, their colour is intense and they are pretty long-lasting too. They leave the lips with a smooth satin finish that's super-natural looking!
Formulated with ingredients like Beeswax, Moringa Oil, Raspberry Seed Oil and Vitamin E, these lipsticks constantly moisturize the lips making them ideal for dry and ageing skin.
These moisturising ingredients also mean that the lipsticks are extremely easy to apply to the lips. They are buttery in texture and glide on smoothly without any tugging on your part!
---
IN A NUTSHELL
Shades: 52
Finish: Satin
Key Features: Creamy formula, intense color, moisturizing ingredients, even application
Cruelty-free: No
Is it for you?
L'Oreal Paris Makeup Colour Riche Satin Lipstick is for those who love luxury lipstick at a drugstore price!
Beautiful in packaging and the product, the L'Oreal Paris Makeup Colour Riche Satin Lipstick wins for its value for money vs quality. It's still in the affordable range but, looks like designer lipstick- the best of both worlds!
The lipstick comes in 52 spectacular shades, each one is creamy and hydrating on the lips! Split into 4 families of shades, they are red, nude, pink and berry. Something for every person and every mood.
Feeling bold, choose from one of the many reds, or if the only way is nude for you, there are plenty to choose from too! With just one swipe of the lipstick, you get an intense colour that doesn't bleed, feather or smudge.
Enriched with ingredients like Omega 3, Vitamin E, and Argan Oil, they soften the lips and keep them nourished throughout the day.
These lipsticks really have the whole package! Glamorous packaging, an amazing choice of colours, stunning packaging and every benefit you need and want in a hydrating lipstick.
That's without the disadvantages that sometimes come with it. Extremely pigmented and long-lasting too! They are ideal for all skin types including dry, ageing and mature skin!
---
IN A NUTSHELL
Shades: 16
Finish: Matte
Key Features: Longlasting, hydrating, doesn't crease or smudge, moisturizing ingredients, non-sticky formula
Cruelty-free: No
Is it for you?
By Terry Lip-Expert Matte is perfect for those looking for a long-wearing matte lipstick that's hydrating and non-drying.
More often than not, the most hydrating lipsticks are not the ones with matte finishes or liquid textures. But, never make rules in makeup, the By Terry Lip-Expert Matte may be matte and liquid, but it's also extremely hydrating and perfect for dry and ageing skin!
Sophisticated and elegant, this lipstick gives the perfect long-lasting pout that constantly nourishes the lips without creasing and smudging. One coat of lipstick gives you an intense pop of colour that lasts throughout the day. The shades are bold and beautiful.
Enriched with vitamin E, it does the trick of keeping your lips hydrated and stops them from getting flaky and dry. It applies like a cream and dries down to a matte! The perfect combination of lipsticks!
---
Tips for Long-lasting lipstick
Using the right lipstick for your age and skin type is not the only way you can help your lips. I've brought here some easy tips on how to keep your lips soft and hydrated. If your favourite lipstick isn't too beneficial for your lips, you can still use it from time to time, as long as you give your lips the care they need!
1. Exfoliate your lips
Sometimes all you need is a gentle exfoliation to get your lips soft and supple again. Exfoliating gets rid of dead skin cells, leaving room for new ones to grow. There are loads of different ways to exfoliate your lips.
You can buy a ready-made one, or alternatively, make your own! A simple DIY lip exfoliator is to mix a teaspoon of honey with two teaspoons of sugar. Massage the mixture gently into your lips and leave for 10 minutes before washing off. Finish off with your favourite lip balm. I recommend exfoliating at night for best results once to twice a week. Don't exfoliate too often because it can strip the lips of the good stuff too.
2. Don't lick your lips
So obviously never licking your lips is highly unrealistic. We all do it, it's an instinct which we can't change! However, simply try to be conscious of when you're licking your lips and try to minimise it as much as you can!
3. Use an overnight mask
An overnight lip mask is a great way to replenish your lips and reduce flakiness. It feels like a lip balm, the difference is it's more hydrating on the lips. A great alternative to a mask is the Charlotte Tilbury Magic Lip Oil.
4. Use a primer
A lip primer is great for many reasons. The most obvious one is that it helps keep your lipstick on longer, but it also creates a barrier between your lipstick and your lips. This is extremely beneficial for dry lips because the primer will prevent your lipstick from drying out your lips. They often have added hydration benefits, which again, is ideal for ageing and dry skin.
5. Stay hydrated
Yep, it's the old line of what you put into your body, reflects on the outside. Make sure you drink enough water and it will reflect on your skin, including your lips.
My Thoughts On Lipsticks for Mature and Older Women
Not so many years ago, finding quality lipstick for mature, aging and older skin would have been impossible! Now we have so many to choose from we can even be picky about the colour and shade!
Getting older no longer means wearing flaky lipstick that dries out the lips even more. Nope, nowadays there are so many lipsticks for older women with dry and ageing skin that have long-lasting hydrating effects!
Read more lipstick recommendations:
UP NEXT: The Best Cream Contour Sticks for Instant Cheekbones
Hollie xx
Why Trust Beauty With Hollie
To compile this list, Hollie spent hours researching the best lipsticks for older women on the market. I extensively dug into their key features—like formula, finish, shade range, and comfort—in addition to reviews from customers and other trusted sources. I also put together my experience of being the main shopper for my mother's aging lips. After testing dozens of lipsticks, I then used these insights to compile this list of the best lipsticks for older women.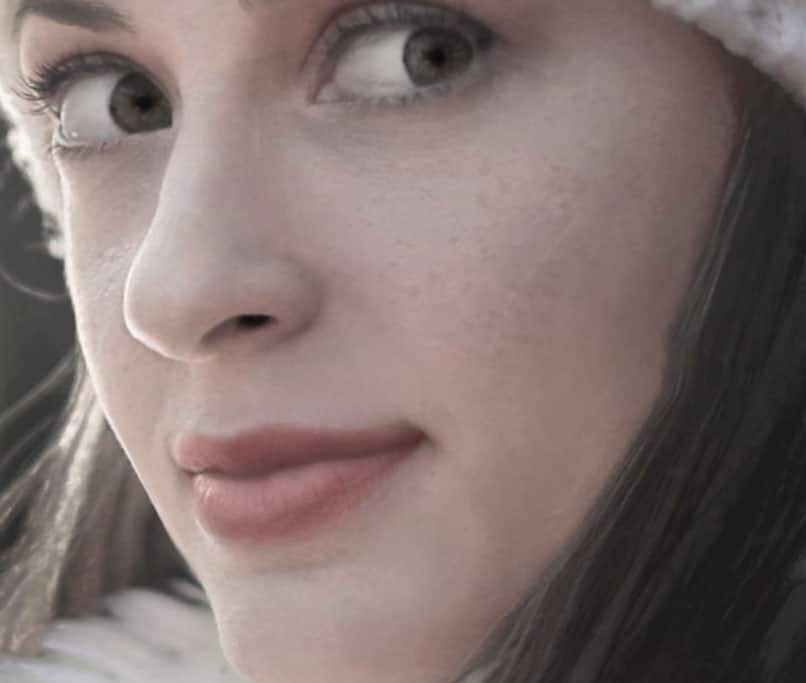 Hi, I'm Hollie, and I own BeautywithHollie.com. I love everything to do with beauty and love sharing my knowledge, advice, and beauty finds! Makeup and beauty are here to enjoy, and Beauty With Hollie is here to take the stress out of it!
---
---
Anastasia Beverly Hills bareMinerals Benefit Cosmetics Bobbi Brown CeraVe Chantecaille Charlotte Tilbury Clarins ColourPop Dermalogica Dior Dyson e.l.f. Cosmetics ELEMIS Estée Lauder Fenty Beauty First Aid Beauty Fresh Giorgio Armani Hourglass Jane Iredale L'Oreal Lancome La Roche-Posay Laura Mercier LORAC MAC Makeup Revolution Maybelline Morphe Nars Natasha Denona Neutrogena NYX Origins Peter Thomas Roth Revlon Sigma Beauty Smashbox Stila Tarte Cosmetics The Ordinary Too Faced Urban Decay YSL
---