The Best Red Lipstick for Fair & Pale Skin in 2023
Red lips have always been a statement look that oozes sophistication and shows the world how confident you are! That's for those who are daring enough to try it out. Many of us are a little afraid of red lips because of how bold they can look and red lips are bold and out there! However, red lipstick can suit anyone, even those with pale skin! It's all about choosing the right shade of red for your skin.
As many of you already know, my skin is paler than pale, my husband even likes to joke that my skin glows in the dark. If you're like me, firstly, I feel for you and secondly, you need to be careful with your bold colours. That's why I've put together the best red lipstick for fair skin that will flatter your skin tone! These red lipsticks are perfect for blonde hair too!
Disclaimer: As an Amazon Associate I earn from qualifying purchases on Amazon and other affiliate programs. This means on some purchases, I make a commission. It doesn't mean you spend more, it simply allows me to keep this blog going!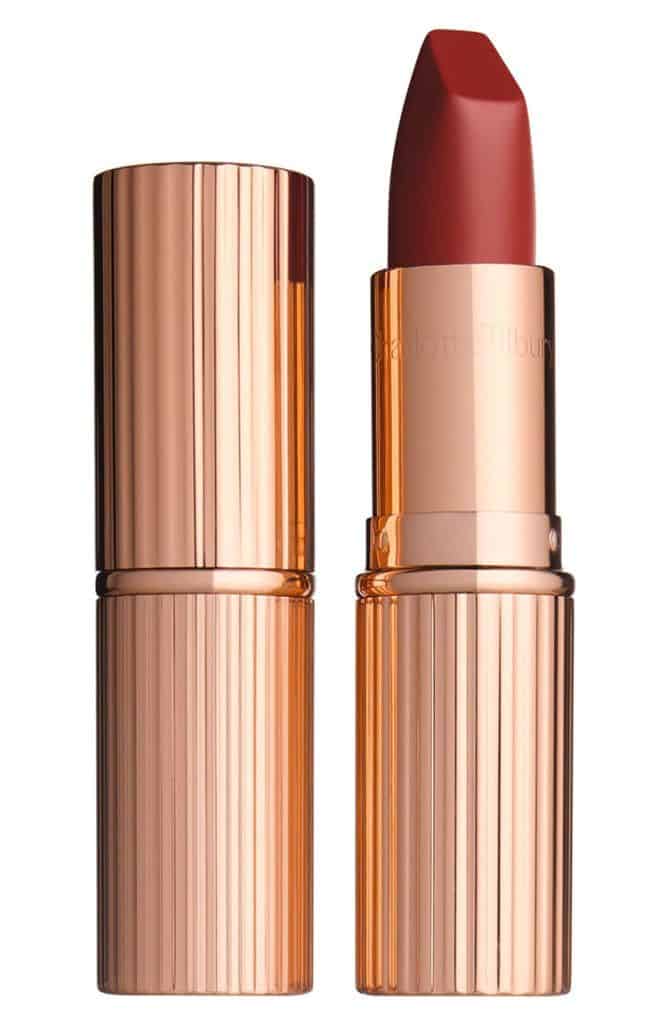 IN A NUTSHELL
Finish: Matte
Coverage: Full coverage
Key Features: Lightweight, no bleeding or feathering, refill available, long-wearing
Cruelty-free: Yes
Is it for you?
Charlotte Tilbury Matte Revolution Lipstick in Red Carpet Red is the best true red lipstick for long-lasting, comfortable wear. Ideal for fair and pale skin, you'll never look washed out!
This lipstick has one of the prettiest packaging around but then again, I've learnt to expect nothing less when it comes Charlotte Tilbury products. In a classic rose gold bullet, the Red Carpet Red lipstick is perfect for fair skin and really all undertones because of its rich red colour.
The loveliest features of this lipstick are the formula and the semi-matte texture. It is also extremely lightweight on the lips, you barely feel you're wearing anything at all. With one swipe, you get a highly pigmented lipstick that applies smoothly! Although it is matte, it is not drying on the lips at all.
You don't need to worry about any bleeding or feathering over the day because that doesn't happen with the Charlotte Tilbury Matte Revolution Lipstick. This lipstick is a luxurious and sophisticated purchase that is worth every penny.
---
IN A NUTSHELL
Finish: Matte
Coverage: Full coverage
Key Features: Long-wearing for up to 16 hours, smudge-proof, transfer-proof
Cruelty-free: No
Is it for you?
If you're looking for a true-red liquid lipstick that you can apply and forget about, then the Maybelline SuperStay Matte Ink Liquid Lipstick in Pioneer is for you. Affordable and perfect for pale skin, it doesn't get much better than that!
This no-nonsense liquid lipstick by Maybelline in the colour Pioneer is one of their best-selling shades and it's easy to see why. Pioneer is your classic bold red colour that is perfect for fair skin of all undertones.
The Maybelline SuperStay Matte Ink Liquid Lipstick is one of the best drugstore liquid lipsticks. Why? It is affordable, has insane colour payoff and is unbelievably long-lasting as well as smudge-proof.
This liquid lipstick will last you through thick and thin! Whether you are eating, drinking or talking all day, this lipstick will not budge. Many have said that if they don't remove their lipstick at the end of the day, it's still there intact in the morning. While I don't recommend trying it out, that's an impressive claim!
Maybelline for me has always been a reliable drugstore brand, the SuperStay Matte Ink is one of its best releases to date. If you love quality drugstore lipstick finds, you will love the Maybelline SuperStay Matte Ink Liquid Lipstick in Pioneer.
---
IN A NUTSHELL
Finish: Glossy
Coverage: Sheer medium coverage
Key Features: Nourishing ingredients, protects, soothes, and conditions the lips
Cruelty-free: No
Is it for you?
Best for mature and aging lips, the Yves Saint Laurent in Chili Morocco gives the lips a beautiful red tint that nourishes and hydrates the lips throughout the day.
Have you always wanted to be part of the glamorous untouchables? With Yves Saint Laurent in Chili Morocco, you have a direct route there. If luxurious and cute packaging is your thing, this lipstick is a must-have!
But, it's not pretty packaging alone, this lipstick is super hydrating and straightforward. Its texture is balmy and creamy, extremely comfortable to wear and it leaves your lips with a glossy finish. It's more like a lip balm with a gorgeous red tint!
I know we mentioned being afraid of bold reds, but the Yves Saint Laurent Rouge Volupté Shine Lipstick Balm in Chili Morocco is a gateway to the beauty of red. This lipstick doesn't give an intense color payoff, but you can expect buildable pigmentation, with intense shine! Ideal for lips in need of moisture like dry and mature lips, this lipstick has long-term hydrating effects. Check out more hydrating lipsticks here.
One thing to be aware of is that this lipstick contains fragrance, if you have sensitive skin and lips, opt for one of the other lipsticks mentioned.
---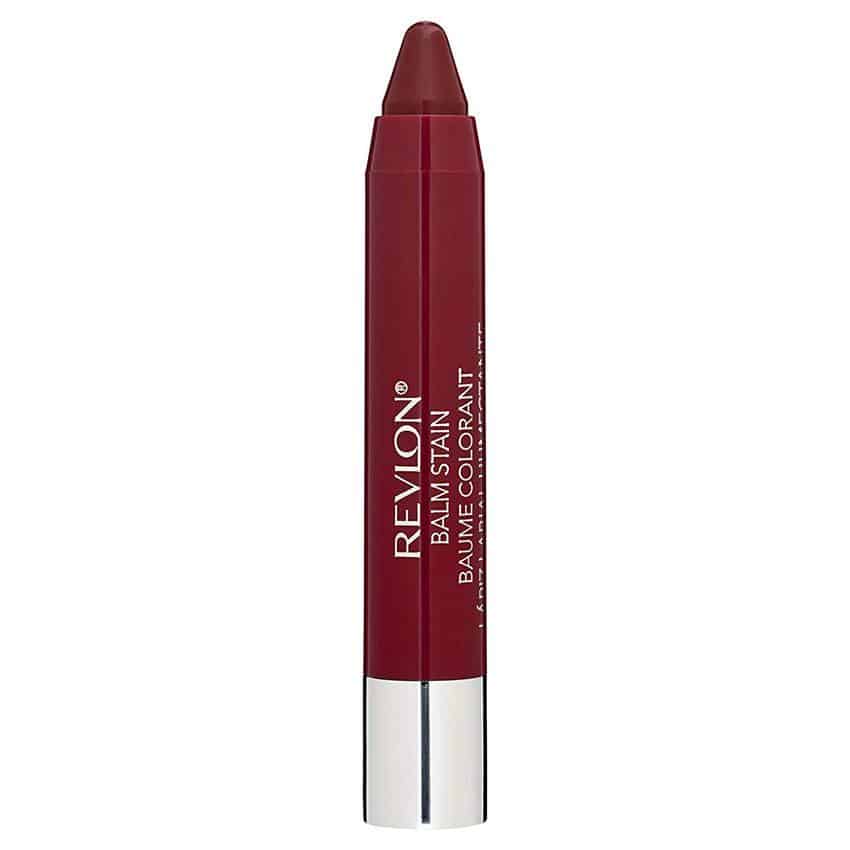 IN A NUTSHELL
Finish: Matte
Coverage: Lip Stain
Key Features: Moisturizing ingredients, lip balm benefits, buildable
Cruelty-free: No
Is it for you?
Best for dry lips that need extra hydration but still want coverage, the Revlon Balm Stain in Romantic gives the best of both!
Get the coverage of a lip stain with the comfort of a lip balm with the Revlon Balm Stain in Romantic. If you don't want an overly bold pop of red, this lip stain offers you a moisturising light tint that is easy to pop on on any occasion. The lipstick comes in a chubby crayon-like stick with a twist-up for the lip balm. Not only is it fun, but it's also easy to apply.
Although the color is not as strong as some other red lipstick, the colour payoff is incredibly beautiful and flattering, especially for fair skin. It has the ideal shade of red, it doesn't give a dull washed-out look. Since it has lip balm ingredients, you can expect moisturised and hydrated lips when wearing it.
The Revlon Balm Stain line is a hit right from the start! These are fun and affordable lip stains that are super easy to use and uncomplicated too! I, for one, use Revlon Balm Stain as a stepping stone when trying bolder lips. This option is great when you're a little too shy to go for the most daring of colours.
---
IN A NUTSHELL
Finish: Matte
Coverage: Full coverage
Key Features: Universally Flattering, transfer-proof, long-wearing, non-feathering, fade-proof
Cruelty-free: No
Is it for you?
MAC Ruby Woo is the perfect classic red for all skin tones, including fair and pale ones. Lasts for up to 12 hours of wear without fading!
You've probably seen the classic MAC Ruby Woo. This red-lipstick staple earned its way to the best of the best, not only does it suit fair skin; it is universally beautiful for everyone else too. It's the perfect classic red with pure neutral tones that won't clash on any skin type even for us fair and pale ones! Ruby Woo has a true matte finish, and when applied on the lips, it looks almost velvet-like.
The formula is a little on the dry side, but with the proper lip prep, you'll be good to go. The lipstick is transfer-proof and heavy meal-proof. Planning on a little food trip? This lipstick will be your best bet and will not budge.
MAC Cosmetics lipsticks are a favourite by many, they are spot on when it comes to the beautiful opaque shades and the formulation. Ruby Woo is a statement lipstick and very empowering too. MAC products may be a little (or a lot) of a splurge but the MAC Ruby Woo is well worth it!
---
IN A NUTSHELL
Finish: Matte
Coverage: Full coverage
Key Features: 16-hour wear, transfer-proof, weightless
Cruelty-free: No
Is it for you?
L'Oréal Paris Infallible Pro-Matte Liquid Lipstick is the best deep red lipstick that looks fab on fair skin!
The L'Oréal Paris Infallible Pro-Matte Liquid Lipstick is a drugstore lipstick that's easily mistaken as a high-end one because of its amazingly high-end quality. The colour is extremely flattering for fair skin, especially those with cool undertones.
One of the things to love about this liquid lipstick is the applicator. It has a doe-foot applicator with a pointy end which gets into those hard-to-reach corners of the lips. The lipstick applies smoothly with a lovely creamy texture. It dries matte with a velvet finish, it almost feels too luxurious for a drugstore product but who's complaining?!
The shade has a hint of berry in it and is a tad deeper than the rest of the reds here. This lipstick is guaranteed kiss-proof and transfer-proof and it stays on for a really long time without budging, smudging or fading!
L'Oréal Paris Infallible Pro-Matte Liquid Lipstick in Matador is a winner drugstore purchase. You get the quality of a high-end lipstick for the price of a high street one. What could be better?
PROS
Affordable Drugstore Find
Transfer-Proof
Long-Lasting
---
IN A NUTSHELL
Finish: Satin
Coverage: Full coverage
Key Features: Comfortable, single-stroke coverage, no bleeding or feathering, long-lasting
Cruelty-free: No
Is it for you?
NARS Audacious Lipstick in Rita is the perfect red shade for those looking for a satin finish that lasts!
Luxurious and sleek, the NARS Audacious Lipstick in Rita comes in a beautiful black tube. A favoured feature is the magnetic closure that it has. It solves the all-too-common issue of losing lipstick lids!
The lipstick glides on smoothly and has a satin finish. The shade is a gorgeous medium red that is opaque with just one swipe. It is smooth and creamy on the lips, you don't need to worry about it drying out your lips. The NARS Audacious Lipstick will give the perfect satin with a little bit of a sheen to it.
---
IN A NUTSHELL
Finish: Matte
Coverage: Full coverage
Key Features: Lightweight, long-lasting, intense pigmentation, precision wand
Cruelty-free: Yes
Is it for you?
The best overall matte red lipstick is the Fenty Beauty Stunna Lip Paint Longwear Fluid Lip Color. Ideal for all skin tones including pale and fair skin. It's a red you can't go wrong with!
Fenty Beauty doesn't disappoint, whether it's a Fenty foundation, Fenty concealer or lipstick, everything is spot-on and loved by many! The Stunna Lip Paint Longwear Fluid Lip Color in the shade Uncensored is a perfect universal red shade. Suitable for all skin shades including pale and fair ones, this matte lightweight lipstick is comfortable and long-wearing!
It gives the lips a beautiful intense color with just one swipe of the brush. While many matte lipsticks dry out the lips, the Fenty Beauty Stunna Lip Paint Longwear Fluid Lip Color does nothing of the sort!
The lipstick looks fresh all day while feeling like nothing on the lips! Yep, no stickiness at all. It has the perfect balance that a quality lipstick should have!
---
Makeup guide on finding the right red lipstick for you
Know Your Undertone
Undertones are a huge deal and if you've heard this 100 times, I apologise! However, it's just one of those things that need repeating:)
I'm sure you know that your skin's undertone affects which foundation and concealer shade to buy, however, what many don't realise is that for lipstick the same rules apply. Well, almost the same! Every skin colour has different undertones including fair skin, from cool to neutral to warm.
If the veins in your wrists look blue, you are cool-toned. Additionally, if you have a red, pink or bluish kind of hue to your skin, these are also indicators that you have a cool undertone. The best red lipstick for cool-toned skin is a lipstick that has a slight blue or purple-red tone. Wines and berries should be your colour of choice. Cool-toned complexions should try and stay away from the orangey shades of red.
When the veins in your wrists are green, your skin has a warm undertone. Usually, your skin will have a slightly yellow, golden, or olive tinge to it. The best red lipsticks for warm undertones are ones that are true red, or which have an orangy tone to them. Keep away from cool reds as they will not compliment your skin.
If you have neutral undertones, count yourself lucky! Having neutral undertones means that you have a blend of cool and warm undertones in your complexion. This means that you have more of a variety of colours that you can play around with! For a more in-depth guide on how to find the right lip shade, check out my post on How To Choose the Best Lipstick Colour for Your Skin Tone.
Prep Your Lips
For your lipstick to remain intact throughout the day you need a few tips on how to take care of your lips properly! You don't want peeling and dried lips. The best way to prevent lips from drying up is by keeping your lips hydrated!
Use a lip balm or lip butter as you do your makeup. Make sure that the lip balm is not super-emollient because this could be too slippery for the lipstick to be applied after.
It is essential to let the balm sit on your lips for several minutes before applying lipstick. Since lipstick is usually the last step, try putting on balm during the foundation process. When you're ready to apply lipstick, make sure to wipe off the excess balm beforehand for a smoother application. Read more tips on how to care for your lips.
Use Lip Liner and Lip Brush
For lipstick to last better and longer, use a lip liner. This is a trick that many people know, however, what many aren't aware of is that using a lip brush is even better!
Outline the edges of your lips with a lip liner to define them, lips liner also helps keep your lipstick from bleeding. Then with your lipstick, use a lip brush to apply it to your lips. This way, you have better control over the application. The results are always worth the extra effort!
Red Lipstick Doesn't Need To Be Bold
You don't need to take the full plunge when it comes to red lipstick, you have the option of a sheer or stained look too. For a more subtle look, try patting on the lipstick slightly and then dabbing it with your fingers from the centre and outwards.
Think of Your Lips As Part of Your Entire Look – Makeup & Outfit
Always take into consideration what you're wearing, including the accessories.
A little black dress or even an all-black outfit will make your lips pop beautifully. If you're wearing a red dress, try a different toned red for your lipstick. Add a little edge and spunk! For makeup, opt for a more subtle, natural look to pair with red lipstick. Let the lipstick shine!
Pay Attention to the Texture
Be aware of the lipstick's finish – matte, satin or gloss. The finish will play a part in the way the shade will look on your lips. A matte textured lipstick gives more definition, and a stark contrast to your lips, whereas a satin finish, will make your lips look silkier and hydrated. Glosses add a subtle and sheer shade to your lips with a little shine.
My Thoughts On Red Lipstick For Pale Skin
Don't limit yourself when wearing red lipstick, you can rock a red lip daily and these red lipsticks for fair skin are proof of that! It is a classic look that brings out inner confidence. And yes, even if you have fair skin, you can wear a red lip and look fantabulous!
Read more makeup recommendations:
Hollie xx
Why Trust Beauty With Hollie
To compile this list, Hollie spent hours researching the best red lipsticks for fair skin. I extensively dug into their key features—like formula, shade range, comfort and ease of application—in addition to reviews from customers and other trusted sources. I also used my own personal experience as someone with pale skin who loves a red lip. I've tried and tested quite a few of the lipsticks mentioned here to get a well-rounded feel for them.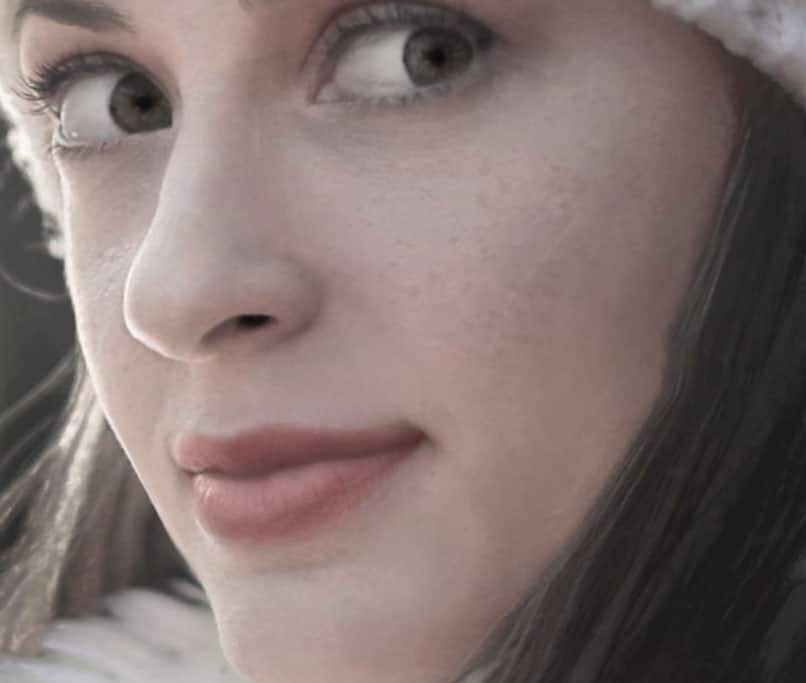 Hi, my name is Hollie, and I own BeautywithHollie.com. I love everything to do with beauty and love sharing my knowledge, advice and beauty finds! Makeup and beauty are here to enjoy, and Beauty With Hollie is here to take the stress out of it!
---
---
Anastasia Beverly Hills Benefit Cosmetics Bobbi Brown CeraVe Chantecaille Charlotte Tilbury Clarins ColourPop Dermalogica Dior ELEMIS Elf Cosmetics Estée Lauder Fenty Beauty First Aid Beauty Fresh Hourglass Huda Beauty IT Cosmetics Jane Iredale L'Oreal lancome La Roche-Posay Laura Mercier LORAC MAC Makeup Revolution Mario Badescu Maybelline Morphe Nars Natasha Denona Neutrogena NYX Origins Peter Thomas Roth Revlon Sigma Beauty Smashbox Stila Tarte Cosmetics The Ordinary Too Faced Urban Decay YSL
---