Eye Makeup Tips You Need To Try for Sensitive Eyes
If you have sensitive eyes, you've come to the right place. Not only can I sympathize with you, but I can also empathize. As someone who has suffered with sensitive eyes for many years, I have plenty of experience and with experience, comes expertise!
Over the years, I've put together some of the best tips and tricks on how to wear eye makeup and eyeshadow without your eyes becoming irritated, watery or red. These tips are what allow me to wear eye makeup without my eyes tearing up and becoming puffy. If you experience allergies, watery eyes, puffiness, or sensitivity, these tips and tricks are an essential read for you!
1. Clean Your Brushes Regularly
Cleaning brushes is annoying, I'll admit it! However, not cleaning them lets the bacteria build up and cause irritations and infections on your skin which is always worse for those with sensitive skin.
Ideally, you should clean your brushes at least once a week to avoid bacteria and germ build-up, especially for your eye area. The skin around the eyes is thinner and more delicate than other areas, making it more susceptible to sensitivity and irritation.
2. Avoid Your Waterline 
It's best not to apply eyeliner or eyeshadow to your waterline, especially if you have sensitive eyes. Avoid using makeup that will block the oil glands in the eyes. Try applying it on your lash line instead, you'll get a lot less irritation and your eyes can still look beautiful!
Also, be aware of any other sensitive areas on your eyes, and avoid applying makeup there.
3. Bad Reaction? Throw It Out!
If you notice a reaction to a certain product, even a slight reaction, it is a good idea to throw it out or give it away. We often think that maybe our skin needs to adjust to the product. However, usually, it means you're simply not compatible! Keeping it will only cause more harm than good to your eyes. 
4. Replace Your Makeup Regularly
Aside from throwing out makeup that causes a reaction in your skin, checking the date on your makeup is a real thing! Makeup really expires (I'm talking to myself too!).
Since mascara and eyeliner are more prone to dry out faster, it causes bacteria to build up a lot quicker which causes irritation and infection even for those who don't have sensitive eyes. All the more so for sensitive eyes.
My advice- replace your mascara and eyeliner every 3 to 6 months. Eyeshadow lasts a little longer with a maximum of 2 years before you need to toss it. Most makeup comes with a little picture of a box at the back that says how long it lasts once open.
5. Remove Your Makeup at the End of the Day
Use a gentle makeup remover or cleanser to remove your makeup at the end of the day. Be religious about it, sleeping in makeup is one of the main causes of breakouts. But, it's even worse for sensitive eyes.
When you sleep in makeup, you rub your eyes on your pillow, which rubs eyeshadow and mascara into your eyes, which causes unnecessary irritation. Check out the best gentle makeup removers.
6. Take Note of Irritating Ingredients
A brand or a product can easily market as 'all-natural' or 'hypoallergenic', but that doesn't mean it's beneficial for sensitive eyes. I recommend reading the list of ingredients on all products before purchasing and getting familiar with the ones that trigger your eyes. Read here the recommended ingredients to avoid for sensitive eyes.
7. Use Makeup Designed for Sensitive Eyes
Use eye makeup that's made for sensitive eyes. Nowadays, there are so many brands out there that focus on helping your skin be the best it can be. They use non-irritating ingredients that don't cause itchiness and other reactions. Read my top recommendations on the best mascaras for sensitive eyes and the best eyeshadows for sensitive eyes.
8. Use Cream Eyeshadow
Using cream eyeshadow can be a fantastic solution for those with sensitive eyes. Unlike powder eyeshadows, which contain loose pigments and easily drift into the eyes causing irritation, cream eyeshadow eliminates this concern, making it a safer choice for those with sensitivity.
However, if you're like me and you have oily eyelids, cream eyeshadows might feel overly creamy and prone to creasing too rapidly. Fortunately, there's a clever makeup hack to get around this issue.
Before applying your powder eyeshadow, spritz your brush with a setting spray. This simple trick ensures that there's no loose pigment to worry about, giving you the best of both worlds!
My Thoughts
Having sensitive eyes is annoying, but it shouldn't be a showstopper. You should be able to enjoy wearing makeup without your eyes watering or getting irritated. These tips have been life-changing for me and I hope they work their magic for you too! Say goodbye to sensitive eyes and hello to makeup bliss!
UP NEXT: Apply Your Eyeshadow Like A Pro With These 10 Easy Tips & Tricks
Hollie xx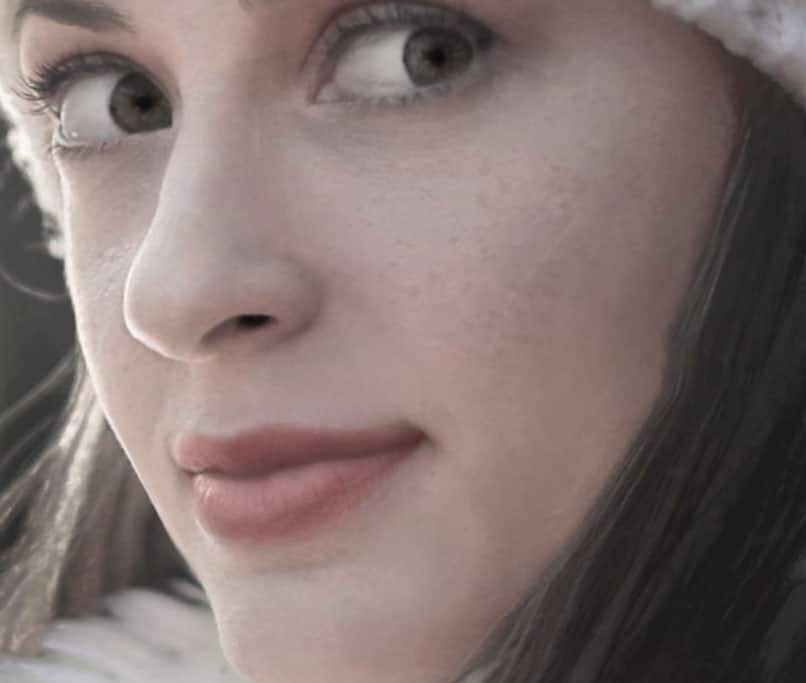 Hi, I'm Hollie, and I own BeautywithHollie.com. I love everything to do with beauty and love sharing my knowledge, advice, and beauty finds! Makeup and beauty are here to enjoy, and Beauty With Hollie is here to take the stress out of it!
---
---
Anastasia Beverly Hills bareMinerals Benefit Cosmetics Bobbi Brown CeraVe Chantecaille Charlotte Tilbury Clarins ColourPop Dermalogica Dior Dyson e.l.f. Cosmetics ELEMIS Estée Lauder Fenty Beauty First Aid Beauty Fresh Giorgio Armani Hourglass Jane Iredale L'Oreal Lancome La Roche-Posay Laura Mercier LORAC MAC Makeup Revolution Maybelline Morphe Nars Natasha Denona Neutrogena NYX Origins Peter Thomas Roth Revlon Sigma Beauty Smashbox Stila Tarte Cosmetics The Ordinary Too Faced Urban Decay YSL
---