Best Way To Clean Makeup Brushes In A Rush
Are you familiar with the expression 'practice what you preach'? So disclaimer- I'm terrible at cleaning my makeup brushes. I'm very good at saying tomorrow's the day…but tomorrow doesn't come very often!
Take this post as me preaching to myself, because first I need to practice it before I can preach to others! It's going to help me be inspired to clean my brushes more often.
Disclaimer: As an Amazon Associate I earn from qualifying purchases on Amazon and other affiliate programs. This means on some purchases I make a commission. It doesn't mean you spend more, it simply allows me to keep this blog going!
What do dirty brushes do to your skin?
Over time brushes and any applicators build up bacteria and dirt. When you use a dirty brush, you are essentially spreading the dirt exceptionally well all over your face! Sounds lovely, doesn't it?!
It clogs up your pores and this can lead to extra breakouts as well as infections. You need to keep in mind that dirty brushes are also rougher on the skin because the bristles are covered, hence they're not so soft.
This increases the chances of irritation. Using dirty brushes on your eyes can lead to redness and again, increased chances of infection.
The overall picture is that dirty brushes can do a lot of harm to your skin and in the long run, can help your skin age quicker. I guess if you're still reading this I've scared you enough to see what you (and me!) can do!
The good news is that there are a couple of different ways to clean your brushes, including when you're in a rush!
Since we're on the topic of makeup brushes check out this guide to what makeup brushes you should use and when!
For the lazy girl
Technically this isn't only for those who are lazy! It's also for when you're in a rush.
An anti-bacterial brush cleaning spray is a great solution for when you're short on time and for in between those deep cleans that you're of course doing regularly.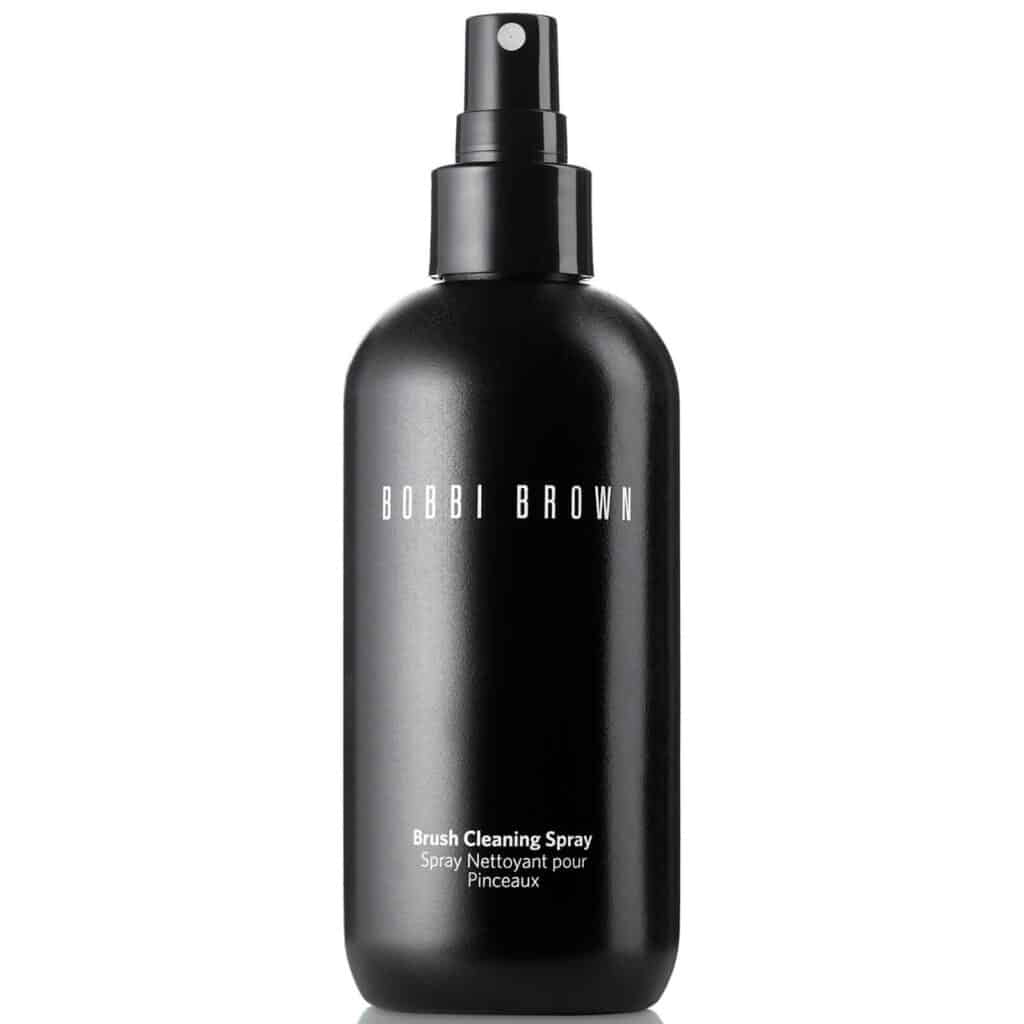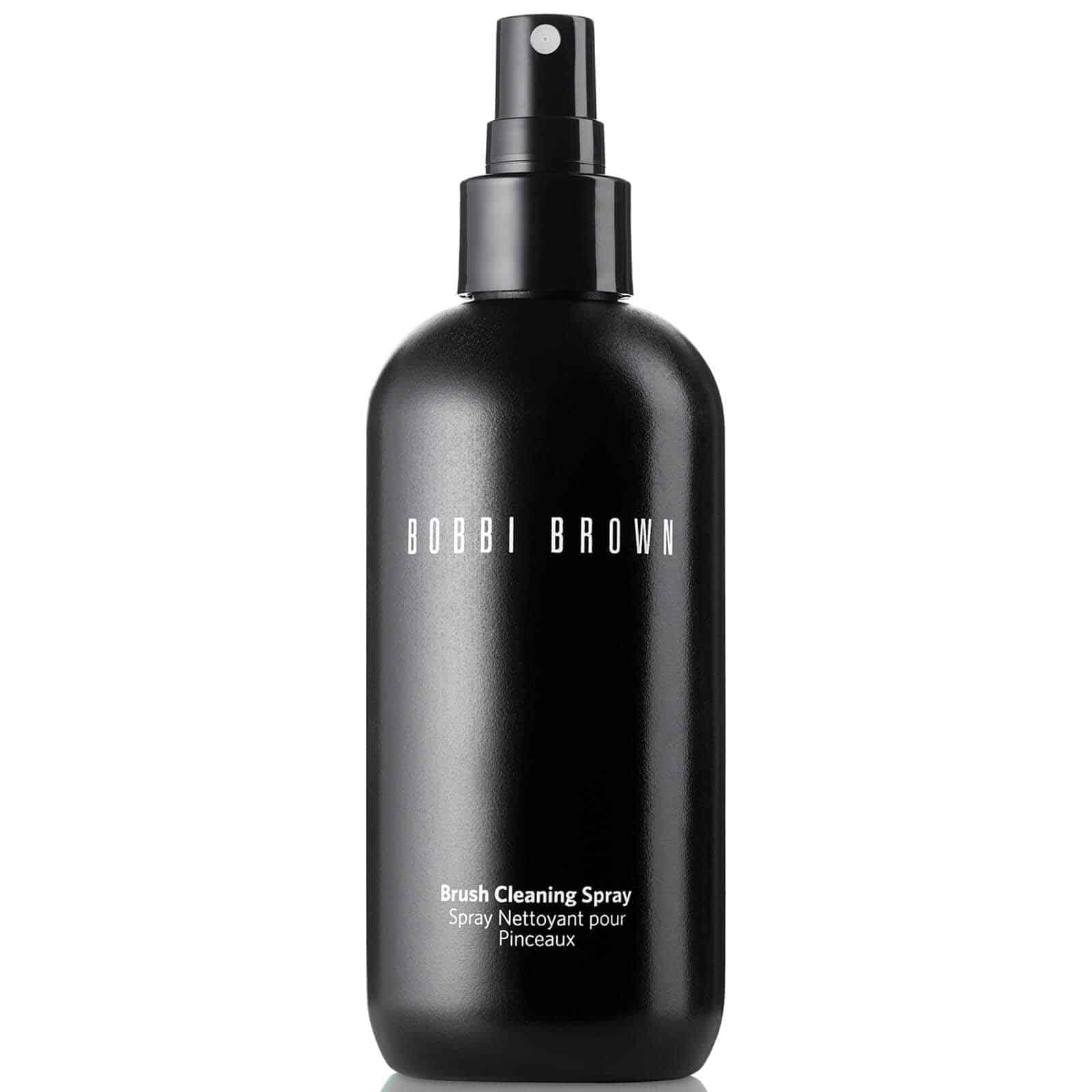 Using an anti-bacterial spray is kind of the same as using dry shampoo on your hair. Your hair may look, feel and smell fresher, but in reality, it's not cleaned properly.
So too when you use an anti-bacterial spray. They are a fabulous short-term solution and unquestionably better than nothing, but a spray won't get to all the dirt and therefore, can't remove all the bacteria.
That being said, if you aren't going to deep-clean your brushes, then you should definitely invest in a brush cleaning spray. They are quick and easy to use, all you need to do is spritz your brush with the spray after use and let it dry. It couldn't be easier!
For a deep clean
Before we get started on how to deep clean your brushes in the quickest, most convenient way, first we need to know how often you need to clean them.
If you speak to a dermatologist they will probably tell you to deep-clean your brushes at least once a week. And they are correct!
However, for most of us mortals, it's unrealistic- who has the time? And washing brushes frequently reduces the quality of the brushes a lot quicker which means they need replacing more often- who has the money?
(On the flip side, not washing your brushes enough will also kill them quicker, It's all about finding the right balance!)
I recommend using a brush cleaning spray for day-to-day use, and deep-cleaning once a month. This way you're keeping the bacteria at bay and your brushes aren't suffering in the long run.
When it comes to deep-cleaning your brushes, there are different methods for synthetic and natural brushes.
Cleaning natural brushes is pretty much the same as washing your hair, use your regular shampoo. hair routine. Since synthetic brushes are stronger you can use a more powerful product like soap or washing up liquid.
The method is the same for both types of hair, synthetic and natural. Wash the brushes in lukewarm water, prepare a bowl of soapy water and let the brushes sit in it for a couple of minutes.
Once you think they've been sitting for long enough, swirl the brushes around to get all dirt and makeup out. Sigma makes a really useful mat that speeds up the process and really helps to get all the makeup out of the brushes quicker and better!
Once done, check if all makeup has been removed or repeat the process until the brushes look and feel clean.
Dry the brushes off on a towel so all the excess water gets absorbed, alternately you can place them near a radiator or in the sun.
Your brushes must dry properly, after all the work you did to clean them, the last thing you want is for them to grow mould!
For the no-nonsense woman
Why waste time sweating it out cleaning your brushes when you can buy StylPro Makeup Brush Cleaner and Dryer. It does all the hard work for you in a fraction of the time.
All you need to do is fill the pot with the cleanser that comes with the set, pop your brushes in the pot, turn on the cleaner for 10 seconds and then spin the air for another 10. And you have it, clean brushes!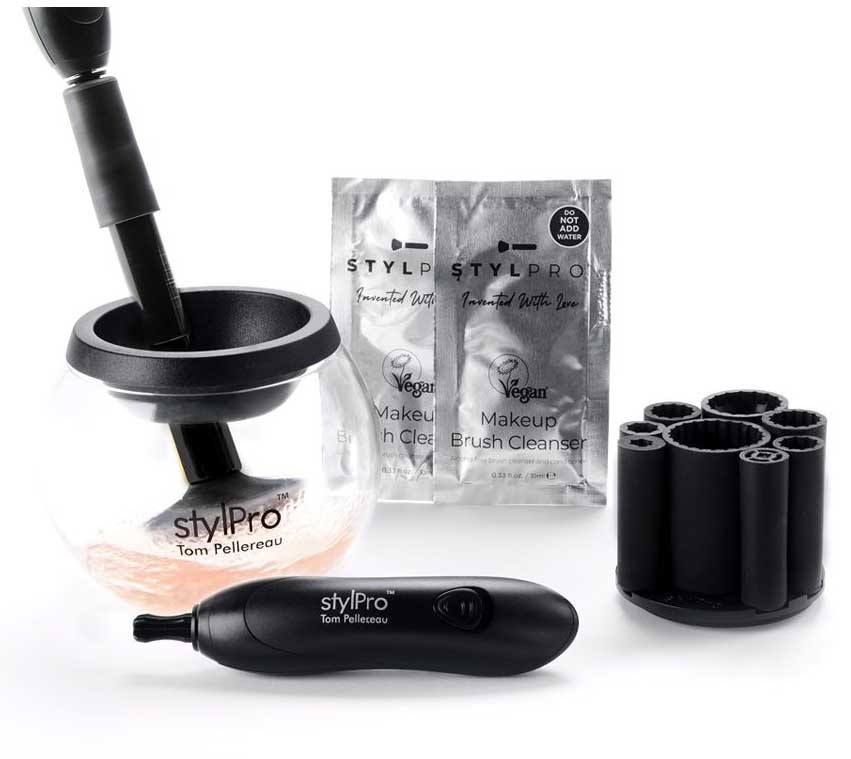 I love the sound of this gadget and while I would love to buy it, at the moment I simply don't have space for another gadget in my life. For the time being, I'm going to have to slum it with a brush cleaning spray and the monthly deep cleans!
Another thing to keep in mind is that the cleanser that comes with the brush cleaner set will need replacing from time to time, which makes it a continuous expense. Not necessarily something bad, just something to be aware of.
My Thoughts
I think by this point we all know the importance of cleaning our makeup brushes regularly, I included! With these easy and quick ways to clean your brushes even on those days when you're in a rush, you really have no excuse!
Hollie xx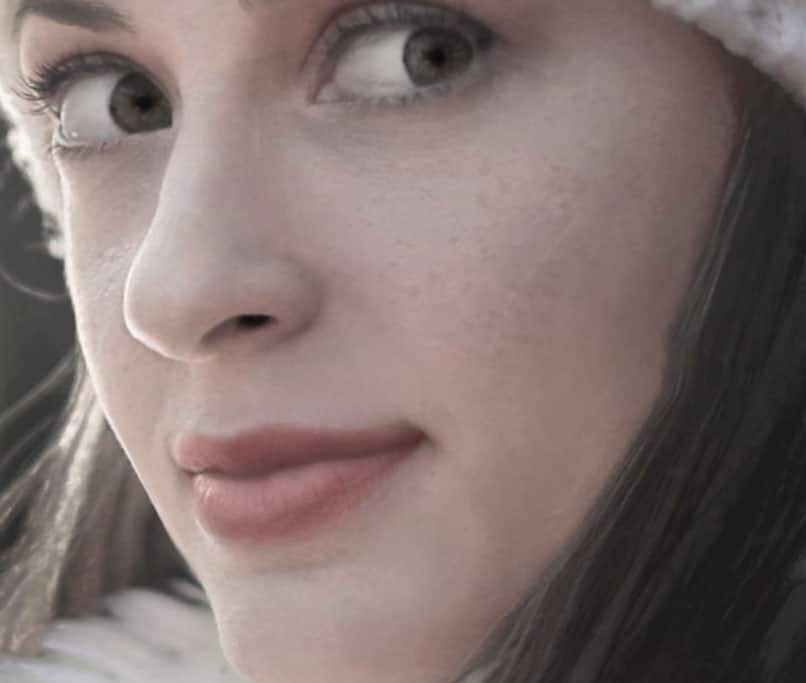 Hi, I'm Hollie, and I own BeautywithHollie.com. I love everything to do with beauty and love sharing my knowledge, advice, and beauty finds! Makeup and beauty are here to enjoy, and Beauty With Hollie is here to take the stress out of it!
---
---
Anastasia Beverly Hills bareMinerals Benefit Cosmetics Bobbi Brown CeraVe Chantecaille Charlotte Tilbury Clarins ColourPop Dermalogica Dior e.l.f. Cosmetics ELEMIS Estée Lauder Fenty Beauty First Aid Beauty Fresh Giorgio Armani Hourglass Jane Iredale L'Oreal Lancome La Roche-Posay Laura Mercier LORAC MAC Makeup Revolution Mario Badescu Maybelline Morphe Nars Natasha Denona Neutrogena NYX Origins Peter Thomas Roth Revlon Sigma Beauty Smashbox Stila Tarte Cosmetics The Ordinary Too Faced Urban Decay YSL
---