Tired of Watery and Red Eyes? Here are the Best Eyeshadows for Sensitive Skin in 2023
Having sensitive eyes can be a challenge at the best of times, but even more so if you wear makeup on a daily basis. As someone who suffers from sensitive eyes, I know all too well how frustrating it can be.
Unfortunately, many eyeshadows can cause watery, red eyes, however, there's no need to despair! There are plenty of clean eyeshadows made for sensitive eyes in mind that don't irritate them.
Applying makeup should be enjoyable, not a nightmare and that's why I've put together a list of the best eyeshadows for sensitive skin in 2023. With these eyeshadows, you can enjoy beautiful eye makeup, without any discomfort.
Disclaimer: As an Amazon Associate I earn from qualifying purchases on Amazon and other affiliate programs. This means on some purchases, I make a commission. It doesn't mean you spend more, it simply allows me to keep this blog going!
100% Pure is a cruelty-free and vegan brand. They ensure their eyeshadows don't contain harsh detergents, chemical preservatives and artificial fragrances which makes them really safe for sensitive skin.
The Fruit Pigmented Pretty Naked II Palette is a beautiful everyday eyeshadow! It contains beautiful nude and blush tones that are perfect for any look. These eyeshadows will give you lovely natural and neutral eyeshadow looks.
This is great for sensitive skin as there is no synthetic dyes palette used in this palette – instead, it's made from vitamin-rich fruits and vegetable pigments. Yep, that's real fruit and vegetables you'll be putting on your eyes!
The key ingredients of these eyeshadows are strawberry, cranberry, Vitamin E, acai and resveratrol, which are filled with antioxidants.
---
"True To Nature" as Burt's Bees's tagline goes. Burt Bees are both eco-friendly and naturally sourced. These palettes are 100% natural and have been made with sensitive eyes and contact lens wearers in mind.
Burt's Bees 100% Natural Eye Shadows are available in 4 different palettes, 2 warm-toned and 2 cool-toned.
These eyeshadow trios are simple and practical. These palettes are great to use on those fast-paced days. With just three awesome shades, you can step out the door with a simple beautiful eye look. They're also very compact and can fit in your purse easily.
---
Ilia strives to create skincare-powered makeup that offers natural and skin-centric beauty. Try it out for yourself with their The Necessary Eyeshadow Palette.
It's a clean-formulated eyeshadow palette that is buildable and highly pigmented. Ilia's palette has an assortment of matte, satin, and metallic finishes to achieve any look.
Their formulas are velvety and allow for a smooth application. Super easy to blend and with very little fallout. You'll love that for a small palette, they've managed to add a convenient mirror. Ah, it's the little touches!
This palette is vegan, cruelty-free, gluten-free, and talc-free, and contains key active ingredients vitamin E, jojoba seed oil, and honeysuckle flower extracts. It has beautiful hues that act as antioxidants and provide nourishment at the same time.
It's an all-around eyeshadow palette that extends itself in helping you feel confident, without asking for your skin's health in collateral!
If you're leaning towards greener and cleaner products this year, Ilia Beauty The Necessary Eyeshadow Palette is the one for you! With its 9 beautiful warm neutral shades, you will have plenty to experiment with.
---
OFRA has become a beauty vlogger's favourite brand for a while now and they have grown a steady following over the past years. They are cruelty-free and vegan and they don't disappoint with their products.
Ofra Signature Palette in Radiant Eyes is free of harmful ingredients and makes its products with your health in mind! The shades are creamy and blendable, they are also very buildable and very pigmented. As for the packaging, it's very fitting and sleek-looking!
This palette is a favorite because of its warm bronze shimmery neutrals that are easy to use and dress up any eyeshadow look!
---
Nude by Nature is committed to creating makeup that works with your skin. They are natural and cruelty-free. They fully disclose the ingredients on their website and avoid preservatives, bad chemicals and synthetic ingredients.
The Natural Wonders Eye Palette is a 10-pan eyeshadow that is inspired by Australia's colour story. The shades are wonderful to transform from a day to a night look and can easily be used for any occasion.
It has the right mix of matte and shimmer, as well as neutral colours as well as some blue shades! It applies smoothly and gives an even colour payoff as you blend it into your eyes.
The ingredients on this palette are desert lime, Kakadu plum, quandong, sweet almond oil and sandalwood kennel oil. All of the ingredients are from natural substances that are rich in antioxidants and help with your skin as well.
Nude By Nature avoids any chemicals that can be irritating to the eyes making their eyeshadow ideal for sensitive eyes!
---
From an all-vegan, 100% cruelty brand like Pacifica Beauty, makeup becomes completely worry-free and enjoyable! With this brand, you don't need to worry about ingredients that irritate the eyes, you can concentrate on the more important things like the right colour and look!
Pacifica Beauty Pink Nudes Mineral Eyeshadow Palette is infused with coconut water and minerals to keep your eyes hydrated and nourished the entire day. Go fresh naked or rock some brown smokey eyes with this gorgeous palette.
It's one of Pacifica Beauty's collections of ten coconut-infused eye shadows in matte pinks, warm nudes and browns with illuminating highlighters for some popping moments.
These are highly-pigmented mineral eye shadows that have velvety finishes and gorgeous payoff, in a range of super wearable staple colours.
Aside from the fabulousness of this palette, you'll love the sustainability of Pacifica as a company. You can send back your empties, they recycle the plastic and you get loyalty points! It's a win-win for all!
---
Celebrities creating their own makeup brands is becoming quite the trend! Another big trend is clean brands popping up all over the place. Jessica Alba, founder of Honest Beauty strives to create products that are all about being good for the skin.
Since their relaunch in 2018, she streamlined her products from 83 to 40 beauty products, with all of them being clean and safe for the skin. In her collection, they have the Honest Beauty 'Get It Together' Eyeshadow Palette. "made without Parabens, Paraffins, Talc, Mineral Oil, Silicones, Petrolatum," as they promote it.
With the help of her creative colour consultant, Daniel Martin, they produced a 10-shade palette that is beautiful. I love the packaging, it has that clean look to it that makes you think the product is good for you, yet at the same time, it has elegance to it!
The shades are highly pigmented, you can use it for a daytime look, but personally, I think it's more of a glam evening sort of palette. This is another great palette for those with sensitive eyes!
---
IN A NUTSHELL
Shades: 10
Finish: Cream, matte & pearl
Key Features: Lasting hydration, intense color payoff, lightweight, skincare ingredients
Cruelty-free: Yes
Is it for you?
Beautycounter Lid Glow Cream Shadow is the best cream eyeshadow for sensitive and aging skin. It has good-for-you ingredients and helps soothe the eyes!
The Beautycounter Lid Glow Cream Shadow is another great option for those with sensitive eyes. Aside from its gorgeous shades, the formula is infused with skin-loving ingredients that help to cool and soothe the eyes. It's also designed to prevent the signs of aging.
Easy to apply and buildable, the Glow Cream Shadows are perfect for all makeup levels, from beginners to pros. One of my favourite parts about this eyeshadow is how even though the formula is a cream, it doesn't crease or smudge.
Pros and Cons
Pros
Skin-loving formula
Good for aging skin
Soothes the eyes
Buildable formula
Weightless
Creaseless
---
IN A NUTSHELL
Shades: 15
Finish: Mattes, metallic and shimmer
Key Features: Clean ingredients, pigmented, blendable, smooth
Cruelty-free: Yes
Is it for you?
Milani Gilded Nude Palette has one of the best shade ranges for a 'clean' eyeshadow palette. With 15 different finishes to choose from, the looks you can recreate are endless!
If you love your nudes, you'll love the Milani Gilded Nude Palette! Not only does it have pretty shades, but it's also ideal for sensitive skin as it doesn't irritate it.
As someone who suffers from sensitive eyes, but still loves eyeshadow, this palette has saved me many times!
What are Sensitive Eyes?
You probably have sensitive skin if you suffer from redness, continuous stinging or adverse reactions to makeup products.
Skin sensitivity can vary and so do the reactions, some people suffer ongoing sensitive skin while others may only suffer when it's triggered.
Either way, it's annoying and causes irritation, dry, flaky patches, redness and overall discomfort.
What's the difference between an allergic reaction and sensitive skin?
An allergy occurs when your skin comes into contact with a particular allergen which causes a reaction such as itching or a burning sensation and even rashes. Reactions, when you have allergic skin, can be a lot more severe than skin sensitivity.
Another difference is that with sensitive skin your body will only react to the area that came into contact with the product, whereas, with an allergy, the reaction will be anywhere.
When you have allergies, you need to look for "hypoallergenic" products to avoid triggering an allergic reaction. Hypoallergenic basically means that specific products have fewer allergic substances or cause fewer allergic reactions to particular ingredients.
Although it is good to take note of these, sometimes brands tend to make claims that they're 'hypoallergenic', but allergies and reactions differ from person to person so it's never guaranteed.
For allergies, I recommend going to the doctor for allergy testing to know which ingredients you should avoid. It is essential to know what to do and what ingredients to avoid when it comes to makeup on the eyes.
Read my tried and tested tips on eyeshadow for sensitive eyes.
Final Thoughts
It's great to know that there are loads of eyeshadows available for sensitive skin now on the market. 20 years ago, most of these brands didn't exist yet and awareness of sensitive skin was a far cry from where it is now.
There are loads of eyeshadows for sensitive skin, but I have put together the ones that I think are the best eyeshadows for sensitive skin in 2023.
Hollie xx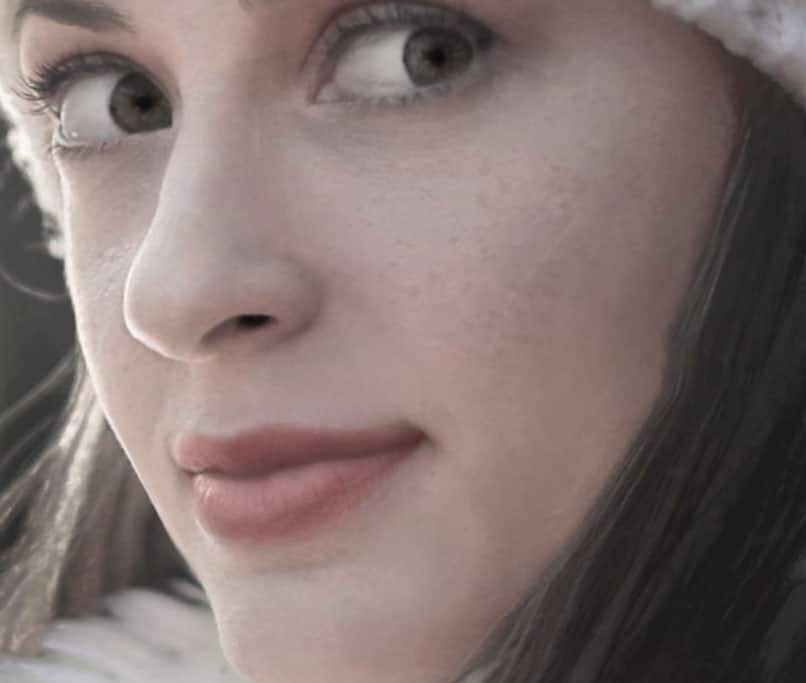 Hi, I'm Hollie, and I own BeautywithHollie.com. I love everything to do with beauty and love sharing my knowledge, advice, and beauty finds! Makeup and beauty are here to enjoy, and Beauty With Hollie is here to take the stress out of it!
---
---
Anastasia Beverly Hills bareMinerals Benefit Cosmetics Bobbi Brown CeraVe Chantecaille Charlotte Tilbury Clarins ColourPop Dermalogica Dior Dyson e.l.f. Cosmetics ELEMIS Estée Lauder Fenty Beauty First Aid Beauty Fresh Giorgio Armani Hourglass Jane Iredale L'Oreal Lancome La Roche-Posay Laura Mercier LORAC MAC Makeup Revolution Maybelline Morphe Nars Natasha Denona Neutrogena NYX Origins Peter Thomas Roth Revlon Sigma Beauty Smashbox Stila Tarte Cosmetics The Ordinary Too Faced Urban Decay YSL
---