How To Apply Mascara Like A Pro- The Best Hacks, Tips & Tricks
Dealing with clumped mascara is one of my top makeup pet peeves. It may seem like a minor detail, but it can significantly impact your overall makeup look, regardless of how flawless the rest of your application may be. Trust me, I've been there too, making every mascara mistake in the book, from clumping to smudging and improper application.
However, I've learned from my experiences, and put together some of my best tips, tricks, and hacks to help you apply mascara like a pro. Discover these expert techniques to achieve stunning lengthening and volumizing effects with your mascara!
1. Start with Clean Eyes
Starting with clean eyes may seem like a no-brainer, but when I say clean eyes, make sure there are no remnants of yesterday's mascara left on your eyes or it will interfere with today's mascara. This is especially true for those with sensitive eyes, leftover mascara can be very irritating.
2. Apply You Eye Makeup First
One of the best tricks to ensure your eye makeup doesn't ruin your face makeup is to start with your eye makeup first. That way, if your mascara smudges, you can easily clean it up! This has been a game-changer for me.
3. Use a Lash Curler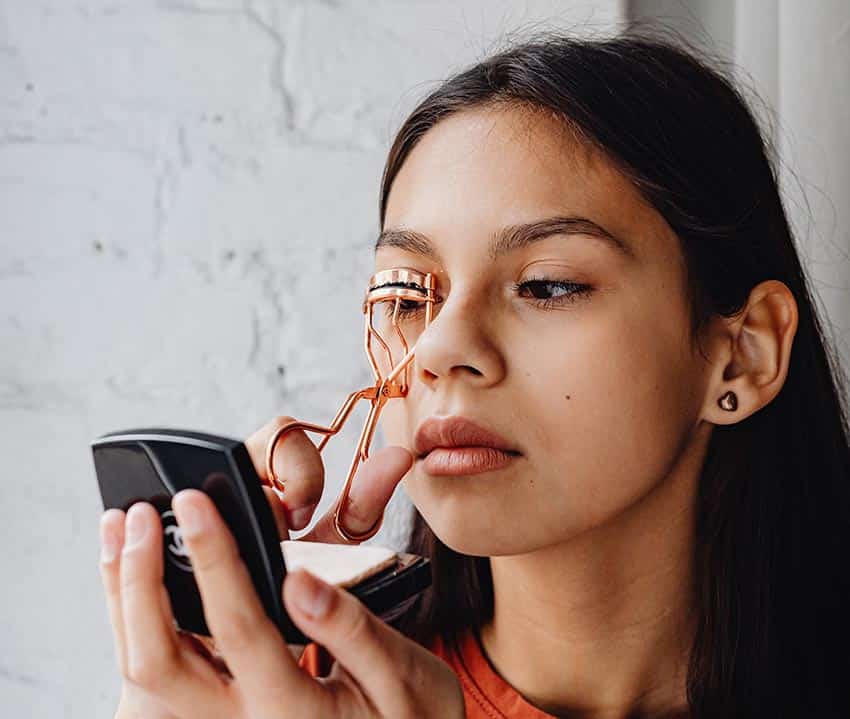 A lash curler isn't only for curling the lashes, it also helps all the eyelashes lie in the correct position. Lashes frequently get bent out of shape, causing messy mascara. Using a lash curler for a couple of seconds before applying your mascara, can make all the difference in how your mascara looks!
4. Put your Mascara Under Warm Water
Mascara can often get clumpy inside the tube, which means once you apply it, it will definitely be clumpy too! The best hack to fix this is to warm up your mascara tube. My favorite method is to hold the mascara tube under warm water for a minute or 2, but I've also seen people mention that they use a hair dryer. The point is to get the mascara heated so the clumps disappear!
5. Twist the Mascara Wand Out to Avoid Clumping
A common habit with mascara is to pump the wand in and out of the tube. But, what this actually does is clump up the mascara. Instead of pumping the wand, twist it out as you remove it for smooth mascara.
6. Apply Mascara From the Roots
The best eyelashes are the ones that look naturally long and thick. There's an easy way to get the look without false lashes. Apply your mascara slowly from the roots, allowing your lashes to open up and get the most even coverage from your mascara.
7. Wiggle the Wand on Your Lashes
As you apply your mascara, slowly wiggle the wand on your lashes, this ensures that your lashes get separated and not grouped together.
8. Use the Wand Vertically to Apply to the Inner and Outer Corners
Another cool hack for a false lash, volumized mascara effect is to not forget about your eyelashes on the inner and outer corners. Easy to forget, I know, and that's because they can be awkward to reach. To get to these hard-to-reach areas, use your wand vertically, it does the trick!
9. Don't Overdo the Lower Lashes
The lower lashes are best kept simple, let the upper lashes get all the attention! Apply a thin layer of mascara to the lower lashes to open the eyes. Bear in mind that if you have oily skin, the lower lashes are more likely to smudge.
10. Use a Clean Spoolie to Remove Clumps
Even with following these tips and with the best mascara, there can still be clumping. To get rid of the clumping after you've applied mascara, a hack that always works is to take a clean spoolie and gently comb through the lashes.
11. Use Waterproof Mascara
If you struggle with mascara smudging, the answer lies in using waterproof mascara. Not only does waterproof mascara effectively prevent smudging, but it also offers long-lasting wear.
However, be careful not to pull out lashes when removing the mascara. Opt for a gentle makeup remover that's designed for waterproof makeup.
12. Replace your mascara regularly
Often, the secret to achieving long and voluminous eyelashes lies in something as simple as replacing your mascara regularly. Over time, mascara can become ineffective and clumpy. For optimal results, it is recommended to replace your mascara every couple of months.
It doesn't need to be pricey or break the bank. There are loads of quality drugstore mascaras that give beautiful lengthened and volumized lashes.
My Thoughts
With these simple and easy mascara tips, you can transform the way your mascara looks. These hacks help add length and volume to your lashes. The best part is, you don't need to spend a lot to get beautiful thick eyelashes. Getting the false lash effect is within everyone's reach!
UP NEXT: 10 Easy Eye Makeup Tips & Techniques For Older Women Over 60
Hollie xx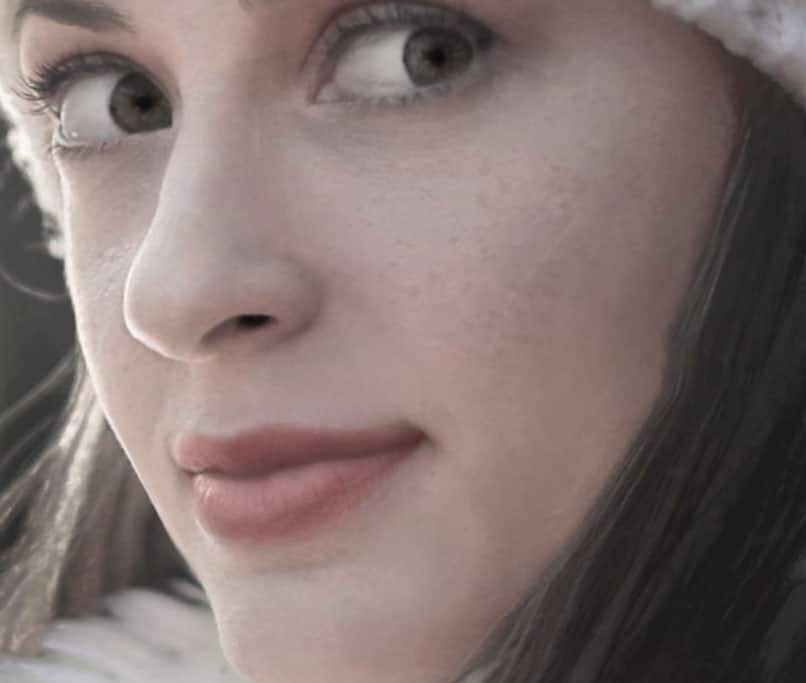 Hi, I'm Hollie, and I own BeautywithHollie.com. I love everything to do with beauty and love sharing my knowledge, advice, and beauty finds! Makeup and beauty are here to enjoy, and Beauty With Hollie is here to take the stress out of it!
---
---
Anastasia Beverly Hills bareMinerals Benefit Cosmetics Bobbi Brown CeraVe Chantecaille Charlotte Tilbury Clarins ColourPop Dermalogica Dior Dyson e.l.f. Cosmetics ELEMIS Estée Lauder Fenty Beauty First Aid Beauty Fresh Giorgio Armani Hourglass Jane Iredale L'Oreal Lancome La Roche-Posay Laura Mercier LORAC MAC Makeup Revolution Maybelline Morphe Nars Natasha Denona Neutrogena NYX Origins Peter Thomas Roth Revlon Sigma Beauty Smashbox Stila Tarte Cosmetics The Ordinary Too Faced Urban Decay YSL
---