The Best Drugstore Volumizing Mascaras in 2023
Achieve the stunning look of fake lashes without actually wearing them with these affordable drugstore volumizing mascaras! While false lashes may be the go-to choice for some, many prefer more natural options like volumizing mascaras.
These volumizing mascaras are the best mascaras for achieving the fake lashes effect. Even better? All of these mascaras are drugstore mascaras and are extremely affordable! Let's get into the best drugstore volumizing mascaras in 2023!
Disclaimer: As an Amazon Associate I earn from qualifying purchases on Amazon and other affiliate programs. This means on some purchases I make a commission. It doesn't mean you spend more, it simply allows me to keep this blog going!
Starting off this post with a bang, we have the essence Lash Princess False Lash Effect Mascara. A bestseller on Amazon, not only is it highly affordable, but it also gives insane lashes!
It gives lengthened, volumized dramatic lashes! The brush of the mascara is a curved shape, mimicking the shape of your eyes. This really helps when applying the mascara as it will get all the lashes in one go, giving you a more even application. It applies smoothly and evenly without clumping your lashes.
Another thing I love about this mascara is that it doesn't disappear over the day. It doesn't fade, or flake.
While all of these are necessary for making good mascara, the best selling point is how thick and long is makes the lashes look. It literally creates a false lash effect with only one layer of mascara!
To create an even more dramatic effect, apply their essence primer before the mascara. It gives an even more volumised look, but also it helps protect your lashes. The mascara clings to the primer and not your lashes. The primer also has moisturising ingredients that will benefit the health of your eyelashes!
Many users find that this mascara works better than their all-time luxury favourites. Save money and get even better lashes with the essence Lash Princess False Lash Effect Mascara!
Pros
Gluten & Cruelty-Free
Vegan
Luxury mascara with a budget price
Gives a false lash effect
Cons
Not waterproof
Only comes in black
---
Maybelline the Falsies Lash Lift Washable Mascara gives the lashes a brilliant false lash effect while lifting them at the same time.
My favorite feature is the brush! It's a double-curved brush that grabs all the lashes, from the roots to the tips covering them beautifully! Maybelline the Falsies Lash Lift Washable Mascara contains fibres that help to volumize and lengthen the lashes.
If you aren't familiar with the term fibres in mascaras, it basically means that the mascara is filled with small nylon, silk, or rayon fibres. This helps to cling to the lashes giving them that extra oomph! Trust me, you won't see them, all you'll see is dramatic, full eyelashes!
Because of its uniquely shaped applicator, the mascara really helps to curl even the straightest of lashes (like mine!). You also don't need to worry about clumping, it applies smoothly and evenly to the lashes.
This mascara comes in waterproof as well as 2 shades of black- very black and blackest black. If you are looking for eyelashes that are lifted and curled, as well as volumized and lengthened, this is the mascara for you! It gives fabulous lashes at a drugstore price!
Pros
Lasts all-day
Waterproof
Curls the lashes
Not tested on animals
Affordable
---
What happens when you have sensitive or dry eyes and you really want to wear mascara, but every mascara that you've tried has caused irritations?
On top of that, you'd love a lengthening, volumizing mascara but no mascaras that claim to be for sensitive eyes have added enough volume? On and one last thing- you want affordable! Introducing the gaya Cosmetics Vegan Mascara!
Ideal for those with sensitive dry eyes who want to add serious volume and length to their lashes. It's one of the best mascaras for sensitive eyes, it doesn't irritate and it's affordable!
Easy to use with no clumping, apply one coat for a natural look, and apply 2-3 for the most dramatic, volumized lashes! It lasts all day without smudging and is really easy to remove at the end of the day. You don't have to tug or rub at your lashes to get the mascara off. I love this touch because even though lashes grow back quickly, every time a lash comes off with my mascara I mourn it:(
The mascara is not waterproof, I know that with some mascaras this is a disadvantage. However, not this one, the reason being- to make a mascara waterproof you need ingredients that are not natural and can be harmful.
To avoid irritation and to be completely safe for sensitive eyes there are no irritating ingredients in the gaya Cosmetics Vegan Mascara. So in this case, the mascara not being waterproof is actually an advantage! They're really looking out for your eyes!
The mascara comes in black and blue, perfect for those who like to be a bit more original with their mascaras!
Pros
Cruelty-free
Vegan
Comes in 2 colours
Suitable for sensitive, dry eyes
---
The perfect solution for thicker lashes is the No7 Intense Volume Waterproof Mascara. It gives thick, voluminous lashes with minimal effort.
It's a waterproof mascara that doesn't budge the whole day. The only way to get this mascara off is with a makeup remover. This is great for those who find their mascara smudges a lot during the day. With this mascara, you don't need to worry about that!
It glides onto your lashes smoothly without leaving clumps like many waterproof mascaras have a tendency to do. It's the perfect mascara for those who want thick and full lashes with them still looking natural at the same time. This is a really fine line to get right, but No7 have managed exactly that with their Intense Volume Waterproof Mascara!
The mascara comes in 2 colours, black and brown/black. Brown/black is perfect for those who don't want such a bold strong look but rather a more natural one. Especially for those who have lighter hair, since it's not a strong black it will look more natural.
Pros
Waterproof
Cruelty-free
Comes in 2 shades
Affordable
Work well for sensitive eyes
---
Although L'Oréal is not technically speaking a drugstore brand, I've included this mascara because it has a drugstore price! Oh, and it's really volumizing too:)
At first glance at this mascara, you'll notice how big the brush is. It's 50% bigger than a classic mascara brush and yep, that's to help you achieve volumized, thick gorgeous lashes! The brush reaches all the lashes, including the shorter ones on the ends.
Infused with collagen, this mascara will help strengthen and thicken your lashes for clump-free wear. The formula is really buildable and it lasts perfectly throughout the day. Not only does it create dramatic volume, but it also lengthens shorter lashes.
The mascara comes in 3 different variations: washable black, blackest black and waterproof black. Something for everyone!
Pros
Clump-free
Smudge-free
Ophthalmologist and allergy-tested
Suitable for sensitive eyes
Comes in waterproof and washable
Cons
Dries out quicker than other mascaras
---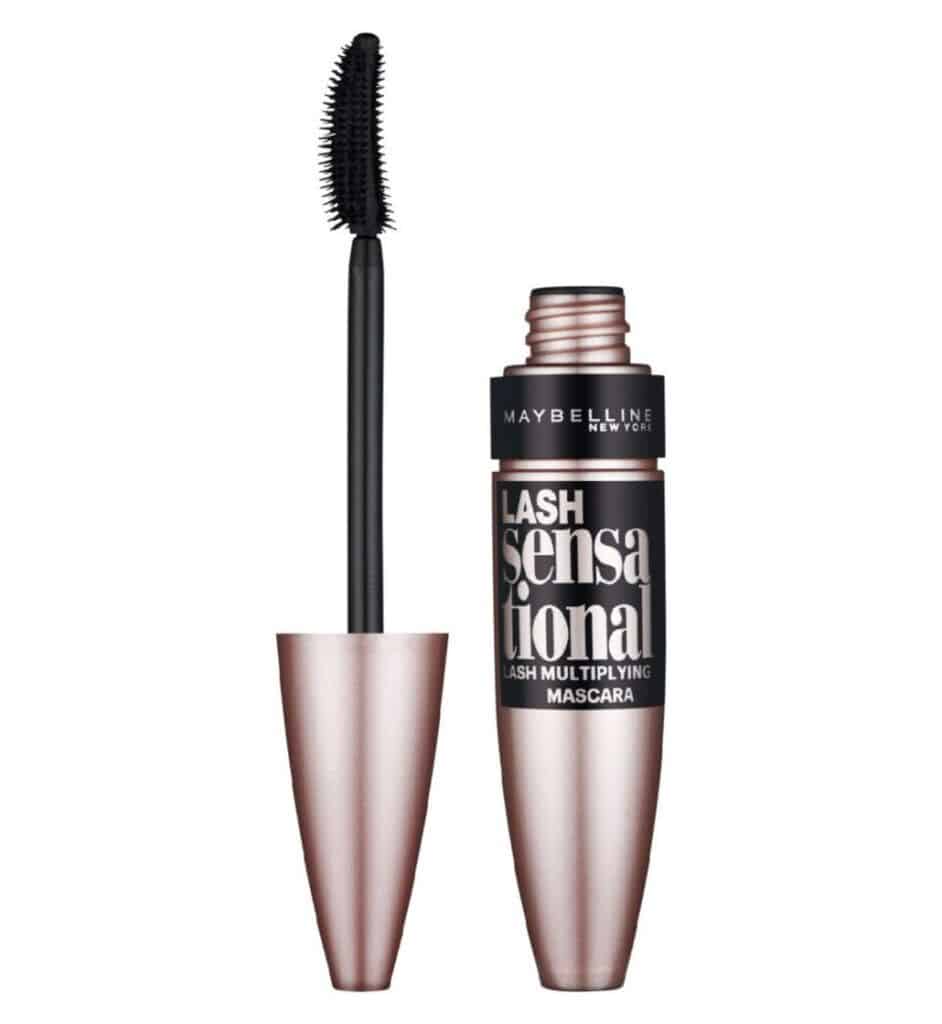 My all-time favourite mascara is the Maybelline Lash Sensational Mascara! I have short, thin lashes that sadly fall out way too quickly. This mascara totally transforms my lashes, giving them a false lash appearance. And it's not me alone thinking that- I've gotten so many comments from people asking which brand of fake lashes I wear!
People are always happy to hear that instead of spending on false lashes they can simply buy a mascara that will give them the same effect! The mascara comes with a curved wand, making applying the mascara easier. It catches onto all the smaller lashes at the ends, leaving no lash undressed!
There are many reasons why I love this mascara aside from the lengthening and volumizing that it does.
It's really easy to apply, with just one swipe you will notice dramatically fuller lashes. It separates the lashes giving them a full fan effect. It doesn't clump, nor flake, lasting perfectly throughout the day. The mascara also helps curl the lashes making the eyes pop!
Infused with rosehip oil and minerals, your lashes will be conditioned and well looked after. It doesn't get much better than that- beautiful makeup that looks after your eyes at the same!
Maybelline Lash Sensational Mascara comes in 4 shades: Midnight Black, Blackest Black, Very Black and Brownish Black. Basically lots of variations of black!
Pros
Comes in 4 shades
Contains conditioning ingredients
Full fan effect
---
The thing I love best about Honest Beauty is their honesty! They're all about using ingredients that are good for you and your skin. Their ingredients go through lots of testing before they use them in their products.
Often what tends to happen with 'natural' products is that they don't work as great as you were hoping! Well, that couldn't be further from the truth with the Honest Beauty Extreme Length Mascara + Lash Primer.
Not only does it lengthen the lashes but it also primes the lashes at the same time. One end of the mascara is the primer and the other is the mascara.
A primer is great for moisturising the lashes, but what it also does is make a huge difference to the length and thickness of the lashes. Primers are like a cheat to getting instant long, thick dramatic eyelashes!
Many people are put-off mascara primers because of their white colour. This primer may look white, however, once it's applied to the eyes it doesn't take long for it to dry to a clear colour. You won't need to worry about any white coming through the mascara!
The bristles of the mascara pick up all the lashes and give an even coat to them while at the same time adding volume and length. They add an instant false lash effect with zero flakiness and smudging! A mascara after my own heart;) This mascara does exactly as it says- expect serious dramatic lashes because it does not disappoint!
Pros
Free of Parabens, Paraffins, Silicones, Mineral Oil, Synthetic Fragrances
Cruelty-free
Dermatologist & Ophthalmologist Tested
---
Application tips
Change your mascara regularly
Mascara is like your toothbrush, just as you need to replace your toothbrush regularly, so too, do you need to replace your mascara regularly. It's recommended to do so every 3 months to reduce the risk of bacteria buildup and infections.
---
Remove eye makeup
Always remove your eye makeup before you go to bed. Use a good makeup remover, preferably one for the eyes to avoid irritation.
---
Apply it from the roots
Always apply mascara right from the roots. When you start in the middle of your lashes, you're not giving your lashes the proper opportunity to be the fullest that they can be. Starting from the roots will help them spread the way you want them to.
---
Run clumpy mascara under warm water
I love this tip because it transforms clumpy, old-looking mascara into beautiful new mascara! If your mascara is clumpy, run it under warm running water for a couple of minutes and it will get rid of all the clumps giving you smooth clump-free mascara.
---
Use a lash-curler
For extra curled eyelashes, use a lash curler. They are inexpensive and seriously work! Even with mascara that helps curl the lashes, you will always get a better result if you use a lash curler too.
---
Apply mascara on top of your lashes
For more dramatic lashes, go over the top of your lashes too! It will give you a fuller, more volumized look. Read more tips and tricks for applying your mascara correctly.
My Thoughts
Even those with the shortest and straightest eyelashes can get thicker, longer and more dramatic eyelashes with these best drugstore volumizing mascaras of 2023. There's something here for everyone and every lash! You no longer need to bother with your fake lashes, these mascaras will do the job!
Hollie xx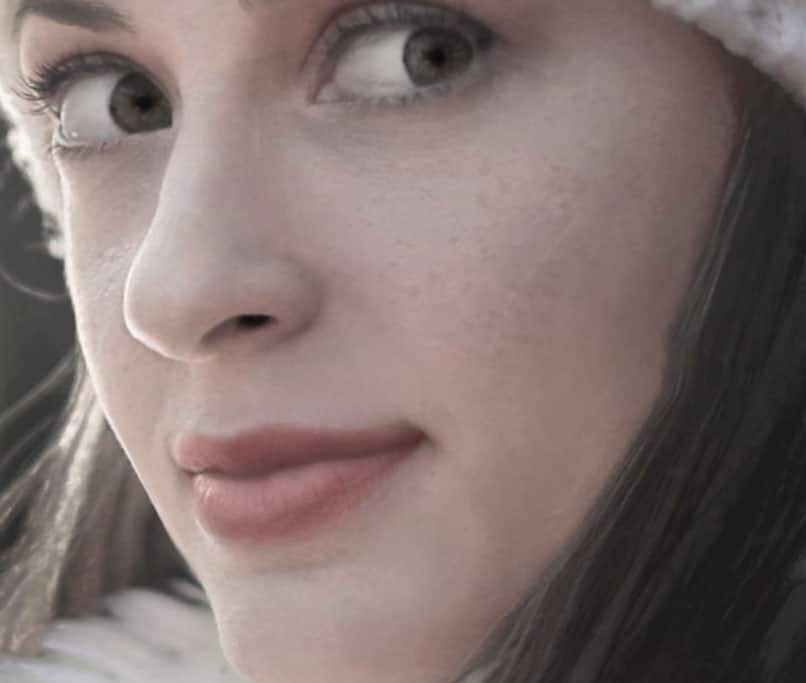 Hi, I'm Hollie, and I own BeautywithHollie.com. I love everything to do with beauty and love sharing my knowledge, advice, and beauty finds! Makeup and beauty are here to enjoy, and Beauty With Hollie is here to take the stress out of it!
---
---
Anastasia Beverly Hills bareMinerals Benefit Cosmetics Bobbi Brown CeraVe Chantecaille Charlotte Tilbury Clarins ColourPop Dermalogica Dior Dyson e.l.f. Cosmetics ELEMIS Estée Lauder Fenty Beauty First Aid Beauty Fresh Giorgio Armani Hourglass Jane Iredale L'Oreal Lancome La Roche-Posay Laura Mercier LORAC MAC Makeup Revolution Maybelline Morphe Nars Natasha Denona Neutrogena NYX Origins Peter Thomas Roth Revlon Sigma Beauty Smashbox Stila Tarte Cosmetics The Ordinary Too Faced Urban Decay YSL
---