9 Tips On How To Manage Curly Hair
Having had curly hair my whole life, I can relate to it all too well. While it may look beautiful and dreamy, in reality, it's a lot of work to upkeep.
Over the years I've discovered some tips and tricks that have helped me keep my curly thick hair manageable. I hope these tips help you on your journey to manageable hair:)
1. Use the right shampoo
Let's start at the beginning. Before getting into the shampoos learn that you don't need to wash your hair every day. I recommend no more than 2-3 times a week.
Curly hair generally tends not to get as greasy as straight. By over-washing it all you're doing is causing an imbalance in its natural oils.
When choosing your shampoo, choose one that targets curly hair. These shampoos usually have the right ingredients to help keep your hair calm and frizz-free and they work!
I used to be a sceptic, but I've learned that while there are some products that sell rubbish, most of them actually do what they say. After all, they do want people to buy their products!
---
2. Always use conditioner
It seems like an obvious one, but when I say use conditioner, I mean use a conditioner that's specifically targeted at curly hair. They usually have nourishing and soothing ingredients to help you manage your hair better.
If your hair has a tendency to get oily at the roots then only apply the conditioner to the tips. This way the tips get that extra boost and the roots won't get greasy.
if the tips of your hair are very dry leave the conditioner in for a couple of minutes. it will help allow the conditioner to do its work and really seep into your hair.
---
3. Finish off with cold water
This tip is really for any hair type. When you wash your hair with hot water it opens up the cuticles. By doing the last rinse with cold water, you are sealing those cuticles closed again.
In the heat, this sounds like a dream but on those cold wintery days, it can be a struggle. But think of the favour you're doing for your hair, you're helping it stay stronger and healthier!
---
4. Be gentle when brushing
Brushing hair, believe it or not, often does more damage than good. Why? Because when you brush your hair you are pulling on it, this often causes the hair to fall out or create split ends.
This is a bigger problem with curly hair than straight because the hair is curled and twisted. Straight hair naturally has fewer knots than curly hair.
That being said, most people like to brush their hair, it just feels cleaner. If this is the case, use a brush with the bristles spread apart.
Start at the tip of your hair and gently brush. Starting at the bottom reduces the risk of you pulling on knots.
---
5. Check the weather before doing your hair for the day
This may sound like an odd one, but if you have curly hair you'll get it and be familiar with 'frizzy hair weather'. Every curly hair's nightmare.
Plan ahead and if it's going to be frizzy hair weather, abort any plans to wear your hair down. My advice? Stick to what's safe- i.e. pulled back into a pony. Check out more hairstyles for curly hair here.
---
6. Use a diffuser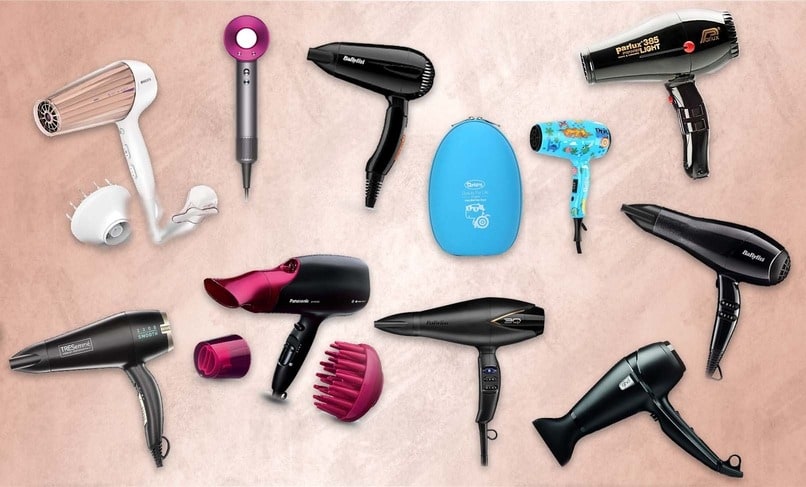 Part of treating curly hair the right way is knowing how to dry it. Using a lot of strong heat is one of the worst things that you can do. Instead of using your regular hair dryer, opt for a diffuser attachment.
Most hair dryers support a diffuser attachment, some come with the hairdryer, and other ones usually have the option of buying it separately. A diffuser is a perfect solution for curly hair because it distributes the heat evenly and helps prevent frizz.
It may not sound like one of those magic tricks to prevent frizz, but I can vouch that using a diffuser is one of the best things you can do to say goodbye to your frizz! It works on me and my curly-haired sisters!
---
7. Use the right after-care products
Using a mousse, hair spray or oil is a must when you have curly hair. That is if you want your curls to stay soft and intact the whole day. Avoid products with alcohol in them because they suck up all the moisture which you don't want!
Apply the product from the tips to the roots using a scrunching motion to get beautiful locks that stay in place!
---
8. Use the right bedding
No matter how regal you sleep, everyone tosses and turns in the night. I've got news for you, tossing and turning on cotton sheets is one of the worst things you can do to your hair.
It is the perfect recipe for tangling and knotting your hair. Instead of using cotton sheets, opt for satin or silk. It may be pricey but in the long run, it's a worthy investment, bill it to the ones whose genes you have;)
---
9. Use a hair mask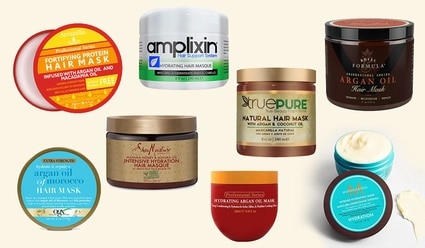 Using a hair mask from time to time can make a massive difference to the texture of your hair. I recommend using a moisturising one that will help your hair retain moisture better and you can apply it once a week for about 20 minutes.
Check out my post on the best hair masks for damaged hair. These hair masks will all work perfectly for curly hair because curly has the same characteristics as damaged hair.
---
My Thoughts
Having curly hair comes with its own set of struggles. I remember when I was a little girl of about 6 or 7, wishing that when I would open my eyes in the morning my hair would be straight. Yep, that never happened!
Instead, I learned to deal with my curly hair so that it would be manageable, healthy and pretty! I hope you've enjoyed reading these tips and found some useful ones for you and your hair!
Hollie xx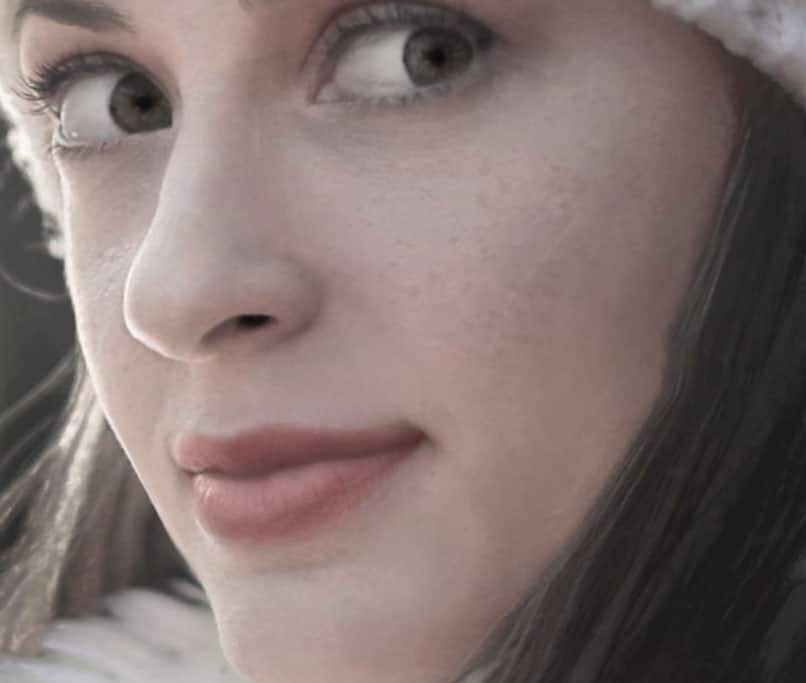 Hi, I'm Hollie, and I own BeautywithHollie.com. I love everything to do with beauty and love sharing my knowledge, advice, and beauty finds! Makeup and beauty are here to enjoy, and Beauty With Hollie is here to take the stress out of it!
---
---
Anastasia Beverly Hills bareMinerals Benefit Cosmetics Bobbi Brown CeraVe Chantecaille Charlotte Tilbury Clarins ColourPop Dermalogica Dior e.l.f. Cosmetics ELEMIS Estée Lauder Fenty Beauty First Aid Beauty Fresh Giorgio Armani Hourglass Jane Iredale L'Oreal Lancome La Roche-Posay Laura Mercier LORAC MAC Makeup Revolution Mario Badescu Maybelline Morphe Nars Natasha Denona Neutrogena NYX Origins Peter Thomas Roth Revlon Sigma Beauty Smashbox Stila Tarte Cosmetics The Ordinary Too Faced Urban Decay YSL
---