Did you know that there's such a thing as brushing your hair the wrong way? I didn't until a couple of years ago. You are probably thinking- and so what if I brush my hair the wrong way. Does it really make a difference? Surprisingly enough it can make a huge difference. Brushing your hair the wrong way can alone cause your hair to fall out and to split. Brushing your hair the right way is indeed something that we should all implement! Here I'll share with you some easy tips on brushing your hair.
Don't Brush your Hair from the Top
One of the quickest ways to ruin your hair is to brush it from the top! That is, especially if you have curly knotty hair like me. When you brush your hair form the top, you are essentially ripping through all the knots, either causing your hair to fall out or to break. When you start from the bottom you are far less likely to cause any breakages.
Use the Right Kind of Brush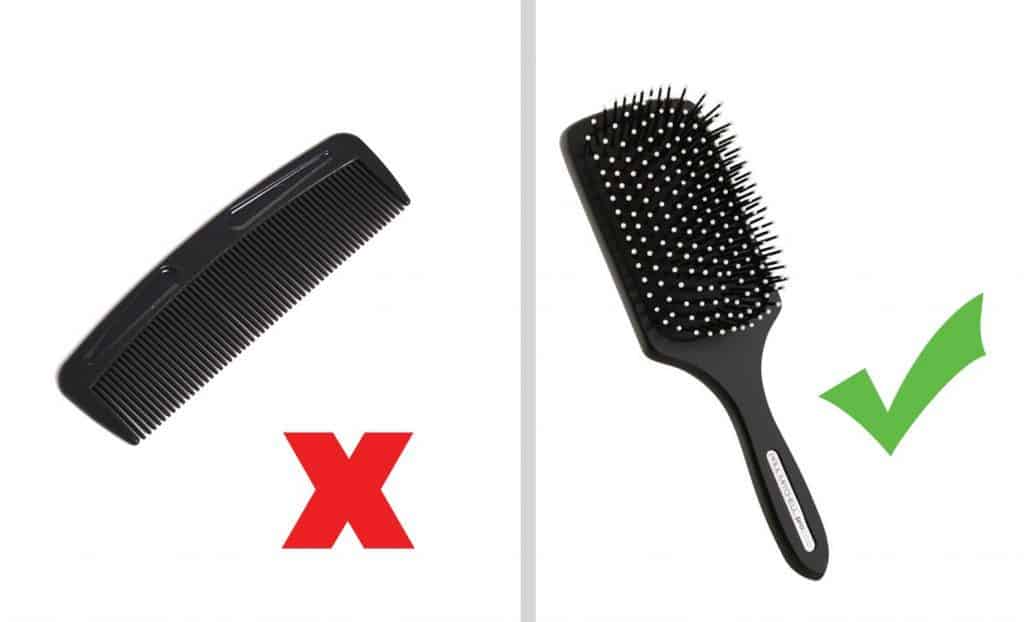 Another common mistake when brushing your hair is using the wrong kind of brush. The best kind of brush to use is a paddle brush since the base moves with the bristles. This makes it less harsh on your hair. A thin-pronged comb is the worst thing you can do for your hair. Obviously there are times when we all need to use a comb- like a haircut, and that's ok. But to use a comb in your regular hair routine is not advisable.
Don't Over-brush your Hair
Are you familiar with the 1950's motto of brushing your hair 100 strokes a day? We now know this does not help our hair at all. In fact, all it can do is damage your hair and make it greasy! Brush your hair in the morning and evening and you will see better results than 100 strokes can ever give!
Don't Brush your Hair When its Wet
This is a tough one for me, I've got thick, curly hair and naturally when I come out the shower I like to brush it to neaten it up. This is probably one of the quickest ways to ruin your hair. According to the experts when hair is wet the hair shaft is weakened. This makes your hair much more susceptible to breakages. If you're in a rush, you can carefully use a wide-pronged comb.
With these 4 tips on how to avoid brushing your hair the wrong way, you should see healthier hair in no time. Hair needs it's own special TLC and it's not hard, too time-consuming or expensive to give your hair the proper care it needs. Because we all want healthy, glossy hair!
If you have any additional tips please let me know of them in the comments below! Looking forward to hearing from you:)
Have a good one,