Are You Guilty of Brushing your Hair the Wrong Way?
Did you know that there's such a thing as brushing your hair the wrong way? I didn't, until a couple of years ago.
You're probably thinking- and so what if I brush my hair the wrong way? Does it really make a difference?
Surprisingly enough it can make a huge difference. Brushing your hair the wrong way can cause your hair to fall out and split.
Brushing your hair the right way is indeed something that we should all implement and the truth is it's very easy to do so! Here I'm sharing with you some easy tips on brushing your hair the right way.
Tips On How To Brush Your Hair The Right Way
1. Don't brush your hair from the top
One of the quickest ways to ruin your hair is to brush it from the top! That is, especially if you have curly knotty hair like me.
When you brush your hair from the top, you are essentially ripping through all the knots, either causing your hair to fall out or to break.
When you start from the bottom you are far less likely to cause any breakages because, when you do so you are slowly working your way through the knots slowly.
Give your hair that extra TLC that it needs and brush it from the bottom first.
2. Use the right kind of brush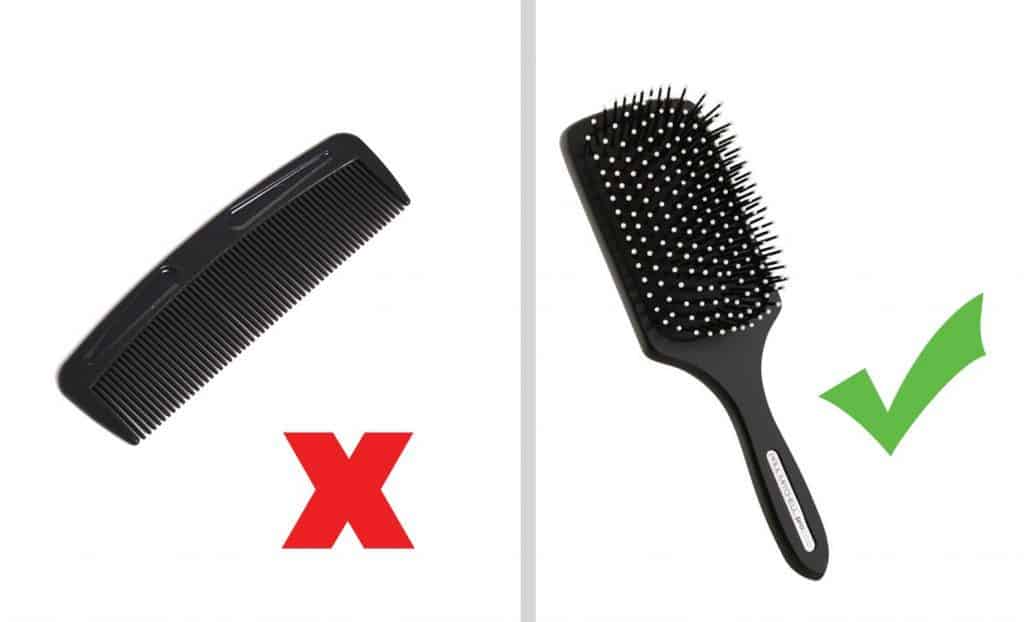 Another common mistake when brushing your hair is using the wrong kind of brush. The best kind of brush to use is a paddle brush since the base moves with the bristles.
This makes it less harsh on your hair and less likely to rip your hair out too. A thin-pronged comb is the worst thing you can do for your hair.
Obviously, there are times when we all need to use a comb, for example, a haircut, and that's ok. But in your main hair routine, make sure to use a brush that has a soft movable base.
3. Don't over-brush your hair
Are you familiar with the 1950s motto of brushing your hair 100 strokes a day? I think in some cultures they still practise this, but we now know that this does not help your hair at all.
In fact, all it does is damage your hair and make it greasy! Brush your hair in the morning and evening and you will see better results than 100 strokes can ever give you!
4. Don't brush wet hair
This is a tough one for me, I've got thick, curly hair and naturally, when I come out of the shower, I like to brush it to neaten it up.
However, this is probably one of the quickest ways to ruin your hair. According to the experts when hair is wet the hair shaft is weakened. This makes your hair much more susceptible to breakages.
If you're in a rush, carefully brush your hair using a wide-pronged comb.
5. Use conditioner or hair spray
If you have thin, manageable hair, then you can skip this tip. This is for those with thick, hard-to-manage hair.
Using a leave-in conditioner or a detangling hair spray will give your hair an extra softness making brushing it a lot easier.
Check out my tips to read more on how to manage curly hair and check out the best shampoos and conditioners for damaged hair.
With these 5 tips on how to avoid brushing your hair the wrong way, you will see healthier hair in no time. Hair needs its own special TLC and it's not hard, too time-consuming or expensive to give your hair the proper care that it needs. Because we all want healthy, glossy hair!
Hollie xx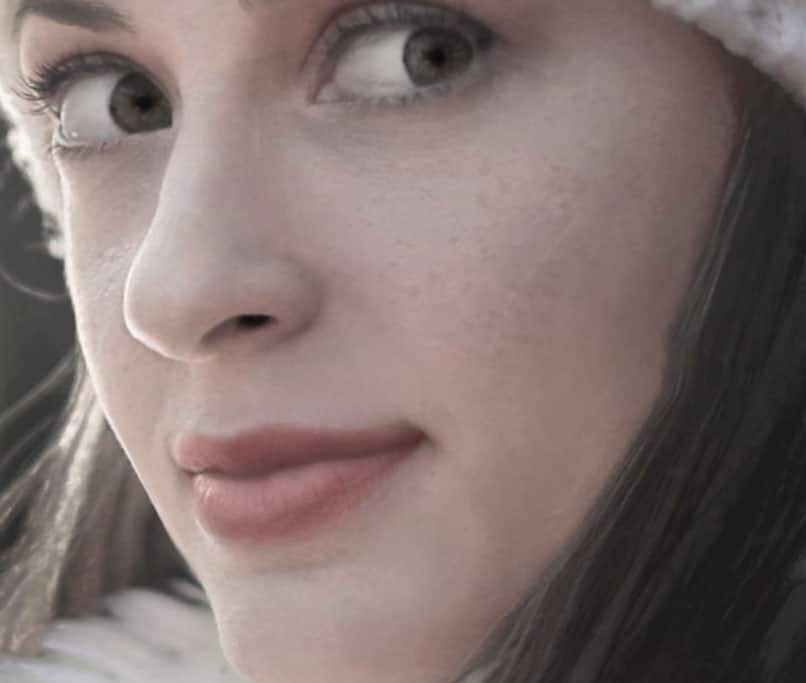 Hi, I'm Hollie, and I own BeautywithHollie.com. I love everything to do with beauty and love sharing my knowledge, advice, and beauty finds! Makeup and beauty are here to enjoy, and Beauty With Hollie is here to take the stress out of it!
---
---
Anastasia Beverly Hills bareMinerals Benefit Cosmetics Bobbi Brown CeraVe Chantecaille Charlotte Tilbury Clarins ColourPop Dermalogica Dior e.l.f. Cosmetics ELEMIS Estée Lauder Fenty Beauty First Aid Beauty Fresh Giorgio Armani Hourglass Jane Iredale L'Oreal Lancome La Roche-Posay Laura Mercier LORAC MAC Makeup Revolution Mario Badescu Maybelline Morphe Nars Natasha Denona Neutrogena NYX Origins Peter Thomas Roth Revlon Sigma Beauty Smashbox Stila Tarte Cosmetics The Ordinary Too Faced Urban Decay YSL
---