Is the Ziip Beauty Nano Current Skincare Device Really Worth All That Money?
When I saw the Ziip Beauty Nano Current Skincare Device, my first thoughts were, oh my, that's a lot of money. The device is supposed to give you a full face workout and increase collagen and circulation whilst repairing the skin and reducing spots.
In short, it's the dream device to solve all of your skin issues in one go. Why go to the spa when you have your very own portable one at home? Let's see if the Nano Current Skincare Device lives up to its claims.
Disclaimer: This article contains affiliate links. If you purchase using these links, you don't pay more, I simply earn a small commission!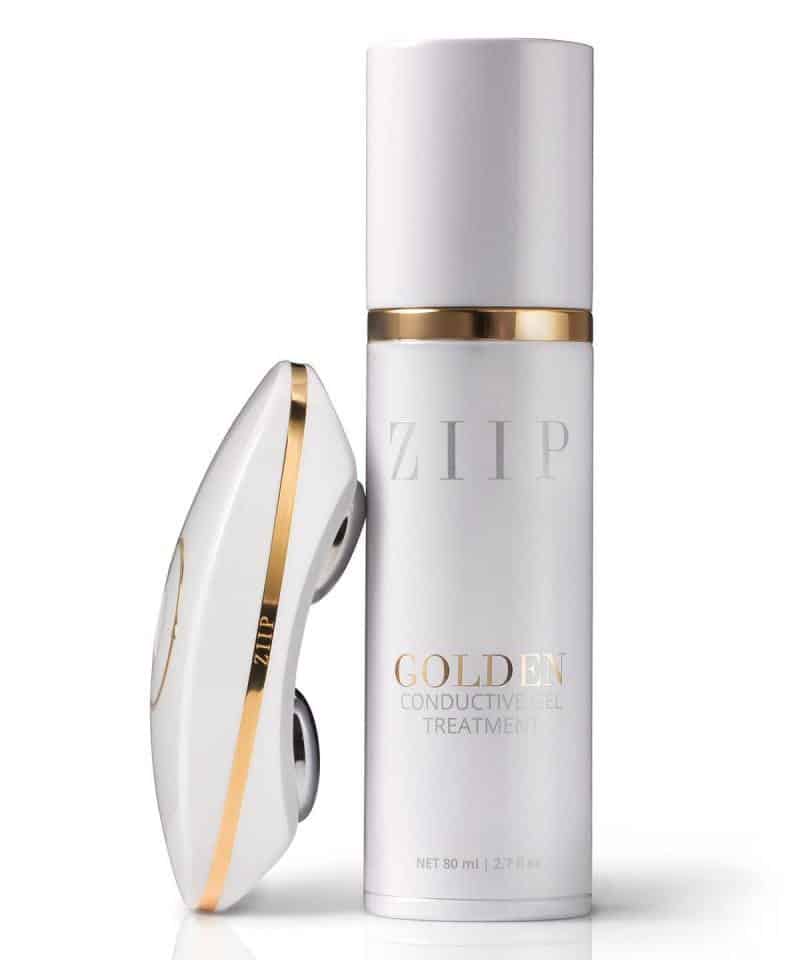 Before buying a product I'm sure you like to know exactly what it does. Especially when it has a price tag of £425/$495! Honestly, it was a slight struggle getting to the bottom of what exactly the nano current does and how it achieves it. However, I'm not one to give up, (at least I try not to!) so after a ton of researching the nano current devices, I think I finally understand!
What does Ziip Beauty claim the device does?
The results you should see after using the Nano Current device are that your face should be energised with improved firmness and any lines and folds should be reduced. It should also reduce dark circles under the eyes.
Another result you should see is a clear-up of blemishes, with inflammation decreasing immediately after using the device. After 12 hours the blemishes should be at least 75% better. Pretty big claims, huh?!
How Does It Work?
The Nano Current Skincare Device sends small electric currents to your face. The currents stimulate a natural chemical in our skin called Adenosine Triphosphate (ATP).
ATP is basically like a battery in your skin that releases energy. As we get older our bodies aren't as great at producing and storing ATP. That's where Nano currents come in. They increase the level of ATP in your body, which in turn helps your skin to regain its youthfulness and slow down the ageing process.
The Ziip device works in a pretty unique way. It has a built-in Bluetooth which you can connect to the Ziip Beauty app. With recommendations from your phone, you can then select the setting of your choice.
The Settings
The device comes with 8 different settings for different results. They are:
Primer: Like any primer, this is to brighten and prep your skin for the day. It is a quick 2-minute treatment that can be done alone or with other treatments.
Energise: Use this setting to lift, fill and make your face glow. It is a 12-minute treatment and they recommend this setting 3 times a week.
Sensitive Energise: This setting is the same as the energise but for those with sensitive skin. It helps to heal and calm your skin.
Instant Gratification: Use this for a quick lift and brightening. It's only a 4-minute treatment and it will give your face instant rejuvenation.
Pigment: This setting helps to reduce pigmentation from the sun and the like. It is a 6-minute treatment. Use up to 3 times a week.
Total Clearing: The ideal treatment for acne-prone skin. You can choose from 1-8 minutes and use it once every 24 hours.
Quick Fix: Reduce pore appearance and fine lines with this 2-minute treatment. Use 3 – 5 times a week.
Vital Eye: Get healthy-looking eyes with this setting. It will help to reduce puffiness, dark circles and lines. It is a 4-minute treatment that can be used up to 3 times a week.
What's in the Box
The device comes in a beautiful box which looks and feels expensive. The box comes with a Ziip device, an 80ml bottle of Golden Gel, a charger with a USB cable and wall adaptor, a travel bag, a cleaning cloth, a user guide and illustrated instructions.
How To Use It?
The device is really easy to use and to get the hang of. All you need to do is download the app from iTunes and choose your desired treatment. The app is currently only available for IOS and Android.
Once both the Ziip and the Bluetooth are enabled, the treatment will get sent to your device. You'll see the device will start flashing and a tick will appear once the treatment has been sent.
The app has step-by-step videos to make the whole process a bit easier, you can call it Ziip for Dummies. Either way, it's very useful! Before using the Nano current, always apply the Ziip Beauty Gel that comes with the device. The gel comes in 2 options, golden or silver.
Use the golden gel if your desired results are to firm your skin and reduce lines. Use the silver gel if you are looking to brighten and hydrate your skin. Both the golden and silver gels are silicone-free, paraben-free, fragrance-free and oil-free. They are packed with good-for-you ingredients to help your skin be the healthiest that it can be.
Once your gel is applied all you gotta do is Ziip away. It couldn't be more simple.
Before buying a product that costs as much as the Nano Current Skincare Device, you need to be really sure that it's a worthwhile investment and that it will really work.
I am here to tell you that this is an investment that's worth every penny! You need to be motivated and dedicated to using it regularly if you want to see results. But if you do as recommended, you will see a huge improvement in your skin.
It will help your skin look younger and healthier. You may not see any changes overnight but if you are religious about using it regularly, over time you will definitely see noticeable differences.
The Negatives
There aren't really any negatives. The only thing I can say is that before you buy it, sit yourself down and have a chat with yourself to see if you will really use it. Do you have the time of day and the patience to use the device regularly?
For many people it's the ideal machine, it allows you to give your skin the best treatment from the comfort of your own home. This saves a lot of time and is ideal for you if you are a home bird at the end of a long day. However, if you are the type who enjoys a skin treatment at your local spa then this probably isn't for you.
Devices I Recommend
My Thoughts
Don't be put off by the high price tag, if you regularly get facial treatments because, in the long run, the Ziip is more economical.
This is the solution to getting amazing skin outside of a professional treatment. In fact, many beauticians use the device in their practice, because they love the product so much!
It helps to reduce lines and pigmentation, in fact, most have found that all their claims are true. And as for clearing spots, people with lifelong acne say they could never go without it now. All in all, I'd say a pretty impressive product!
Not sure if the Ziip Beauty Nano Device is for you? Check out the CurrentBody Skin LED Light Therapy Mask , CurrentBody Skin Radio Frequency Device and the NuFACE Facial Toning Devices!
Use code HOLLIECB for 10% off your order!
Hollie xx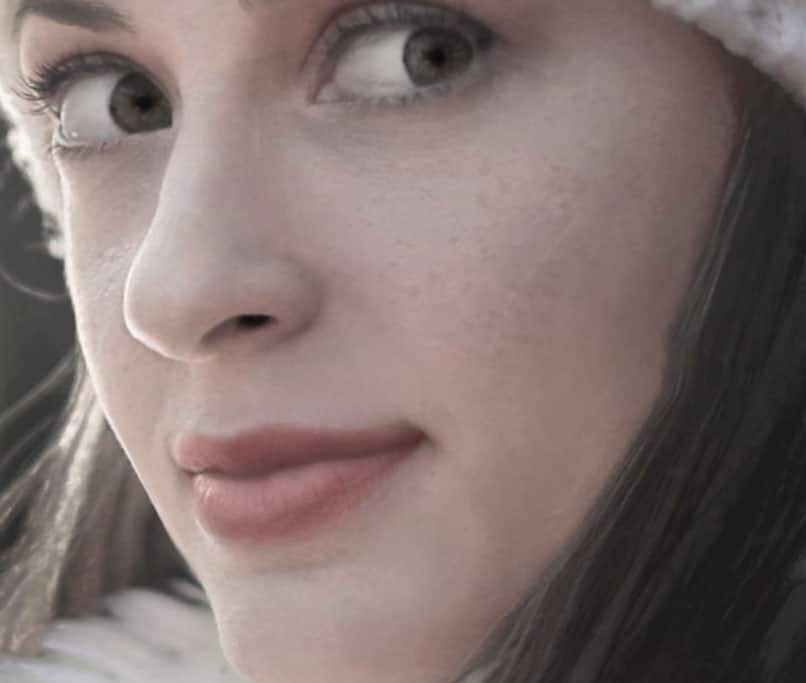 Hi, I'm Hollie, and I own BeautywithHollie.com. I love everything to do with beauty and love sharing my knowledge, advice, and beauty finds! Makeup and beauty are here to enjoy, and Beauty With Hollie is here to take the stress out of it!
---
---
Anastasia Beverly Hills bareMinerals Benefit Cosmetics Bobbi Brown CeraVe Chantecaille Charlotte Tilbury Clarins ColourPop Dermalogica Dior Dyson e.l.f. Cosmetics ELEMIS Estée Lauder Fenty Beauty First Aid Beauty Fresh Giorgio Armani Hourglass Jane Iredale L'Oreal Lancome La Roche-Posay Laura Mercier LORAC MAC Makeup Revolution Maybelline Morphe Nars Natasha Denona Neutrogena NYX Origins Peter Thomas Roth Revlon Sigma Beauty Smashbox Stila Tarte Cosmetics The Ordinary Too Faced Urban Decay YSL
---