Tried and Tested- Is The CurrentBody Skin LED Light Therapy Mask Worth It?
Embracing the fact that you're aging is a very lovely and inspirational way to get older. But, let's be real, most of us would rather avoid aging altogether. And that is totally understandable!
While some opt for procedures or botox-like anti-aging methods, many are simply not interested in enduring pain. Suffering to be beautiful has its limits and for me, facelifts and injections are a no-go zone!
But, I have a little secret, you can rewind the years without painful treatments that break the bank! Yup, the CurrentBody Skin LED Light Therapy Mask is exactly that. It's pain-free, it's quick to use and it's a one-off expense for a product that you get to keep.
Great scepticism comes with a great product that sounds almost too good to be true. Does the CurrentBody LED Mask actually get rid of your wrinkles and rewind the years? And how does it work? Continue reading this review to find out if the device lives up to its claims!
Disclosure: This post is sponsored by CurrentBody, but all opinions are 100% my own. This post contains affiliate links, and each purchase helps cover the cost of running this blog at no extra cost to you! Full disclosure policy
Overview
The CurrentBody Skin LED Light Therapy Mask is a multi-award-winning mask that targets aging. To rephrase that, it doesn't only target aging, it eliminates some of it. Clinically proven to reduce wrinkles by 35% in just 4 weeks. But, that's not all, it also improves skin tone, texture and firmness! Sounds impressive, right?!
Price:
CurrentBody Skin LED Light Therapy Mask is available from CurrentBody for $380.00. Get 10% off with the code HOLLIECB.
What's Included
CurrentBody Skin LED Light Therapy Mask
USB Charging Cable
User Manual
Comfort Goggles
Controller
Strap
Wavelengths:
633nm (red light) and 830nm (near-infrared light), with 49 bulbs each.
Irradiance:
30 mW/cm²- more powerful than most LED masks.
Ease of use:
Attaching the mask to your face is easy. It comes with an adjustable strap to fit every head size.
Pain Level:
While I experienced no pain at all, it did feel warm at times.
How does it work?
Perhaps I'm the only sceptical one around here, but my first thought was- how does a product that's so easy to use achieve such astounding results? And actually, it's pretty simple! It uses 2 different light therapies- Red Light and Near Infra-Red Light:
The Red Light stimulates the production of new collagen, calms redness and creates an even skin tone.
The Near Infra-Red Light works beneath the skin's surface. Penetrating deep into the skin's surface boosts circulation, improves blood flow and boosts oxygen to the skin's cells.
The result of these lights is glowing healthier-looking skin. But…is it dangerous for the skin?
This is always the next question and the simple reason is that we associate LED products like this one, with UV rays and treatments like sunbeds. But, let me assure you. The LED Light Therapy Mask is safe. The LED mask does not contain UV rays, nor can it burn the skin or damage the eyes. It's surprisingly comfortable to use too.
This is a luxury product that comes in luxury packaging. Inside you'll find the mask, the power and plug sockets for different countries as well as a manual and instructions.
Before using the device, you need to fully charge it which can take up to 6 hours. While it charges, you cannot use the device. Once it's fully charged the power button will have 3 lights when turned on.
Before using it on your face, do a patch test on your arm. Eventhough it's safe to use, some sensitive skin types may react, so it's always good to test first.
Once you've done your patch test, wait 24 hours to ensure your arm does not have any reaction and then you're good to go.
To use the device, make sure your face is clean and free from moisturizers and serums. Put the mask on your face, turn it on and relax for 10 minutes! After 10 minutes it turns off by itself and the treatment is finished.
Repeat the treatment up to 3 times a week, using it more often does not give you quicker results. After 4-5 weeks you should notice firmer, smoother and more glowing skin.
My Honest Review of the LED Anti-Aging Mask
Using the LED device is really simple and straightforward. After testing my skin and making sure I didn't have any reaction to it, I was good to go! The mask felt somewhat funny on my skin the first few times, but it's kind of grown on me. It feels warm on the skin, but not in an uncomfortable way.
Because the LED lights are pretty bright, you can't really multi-task while wearing the mask. Give yourself 10 minutes of relaxing, listen to music or a podcast, or simply close your eyes and switch off!
I repeated the process 2-3 times a week for 3 weeks now. CurrentBody recommends using the device for a minimum of 4-5 weeks to see proper results. That being said, after 3 weeks, I can already see a remarkable difference in my skin.
In fact, I'm not the only one who's noticed. Friends and family have commented on how my skin is glowing and looks smoother. ( And no, I didn't ask them!)
Not only does my skin look and feel smoother, but the dark circles under my eyes have reduced and my skin looks firmer. Small scars and lines have also lessened.
The deeper lines don't look too different at the moment, but that's expected. They need more extended use of the mask to see results. These are the results after only 3 weeks. I can't wait to see what 5 weeks and beyond does for my skin!
Pros and Cons
Pros
Clinically proven to reduce wrinkles in just 4 weeks
Easy to use
Improves skin tone, texture and firmness
Painless
27% more powerful than competitors
Cons
Expensive
Takes time to see results
Common FAQs
My Thoughts
Do I recommend the Skin LED Light Therapy Mask and does it work? It's a big yes from me! With this device, you can rewind the years in the right way. But, do yourself a favour and don't expect magic overnight. Be patient and you will see results!
With Botox always trending, you're probably curious how it compares. While the short-term results of Botox look better, Botox only covers the signs of aging.
In contrast, LED light therapy gives long-lasting results, that actually penetrate into the dermis of your skin and tackle aging from within. The results may not give the same wow factor, but in the long-run LED, therapy helps your skin rewind the years, while botox only masks it!
The CurrentBody Skin LED Light Therapy Mask is an easy-to-use, non-painful device that gives you younger, more youthful skin in only 10 minutes a day! It doesn't get much better than that!
Do you love skincare devices that you can use from the comfort of your home? Check out the CurrentBody Skin Radio Frequency Device, ZIIP Beauty Nanocurrent Skincare Device and the NuFACE Facial Toning Devices!
Get 10% off all LED devices using the code HOLLIECB
Hollie xx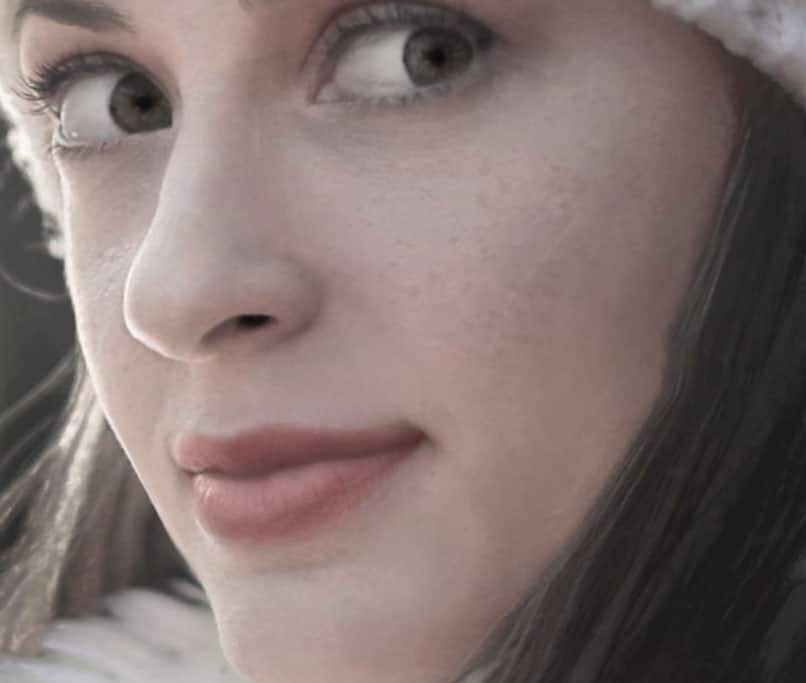 Hi, I'm Hollie, and I own BeautywithHollie.com. I love everything to do with beauty and love sharing my knowledge, advice, and beauty finds! Makeup and beauty are here to enjoy, and Beauty With Hollie is here to take the stress out of it!
---
---
Anastasia Beverly Hills bareMinerals Benefit Cosmetics Bobbi Brown CeraVe Chantecaille Charlotte Tilbury Clarins ColourPop Dermalogica Dior Dyson e.l.f. Cosmetics ELEMIS Estée Lauder Fenty Beauty First Aid Beauty Fresh Giorgio Armani Hourglass Jane Iredale L'Oreal Lancome La Roche-Posay Laura Mercier LORAC MAC Makeup Revolution Maybelline Morphe Nars Natasha Denona Neutrogena NYX Origins Peter Thomas Roth Revlon Sigma Beauty Smashbox Stila Tarte Cosmetics The Ordinary Too Faced Urban Decay YSL