The 10 Best Conditioners for Oily Hair in 2023
Having oily hair is not only a pain but, can also affect your self-confidence. There are many causes of oily hair like lifestyle and diet, but the main one is usually genetics. Go and thank your grandma!
However, it's not all doom and gloom. Even if you have oily hair because of your blessed genetics, there are ways of managing it and getting beautiful soft hair minus the oil, and one of them is with the correct conditioner.
Here we've put together conditioners for oily hair that will give you the best of both! No extra oil yet you'll still have soft and beautiful tresses!
Disclaimer: As an Amazon Associate I earn from qualifying purchases on Amazon and other affiliate programs. This means on some purchases, I make a commission. It doesn't mean you spend more, it simply allows me to keep this blog going!
Oil produced from the scalp can build up which causes the roots to become visibly greasy and weigh down on your hair.
Overwashing to combat this problem can strip the fibres leaving them dry. This results in a vicious cycle of washing! What if you could have hair that was cared for at both ends?
The L'Oreal Paris Extraordinary Clay conditioner has 3 refined clays that instantly purify your oily roots and at the same time, hydrate dry ends.
This clarifying conditioner for oily roots and dry ends leaves hair looking beautifully fresh and clean from root to tip for up to 72 hours! That means you get to save water for the next 3 days, how 'bout that?
Besides kaolin clay, it contains salicylic acid and citric acid to deep clean your scalp for any oils on standby waiting to erupt! This conditioner leaves your hair smooth and cleansed. It smells like flowers too!
It's very easy to rinse off and won't cost you your whole water tank. For a really affordable price, you're one wash away from silky, oil-free hair.
Pros
Suitable for colour-treated hair
Cleanses roots and hydrates ends
Absorbs and prevents excess oils
Smoothes and softens
L'Oreal Elvive Clay Oily Roots Conditioner can be bought from Amazon
---
The Philip Kingsley Moisture Balancing Combination Conditioner won't let your or your hair down. This product focuses on hydrating the driest parts of your hair– usually the mid-lengths and ends while going easy on the roots so as not to weigh down your style.
It detangles in seconds and leaves your hair light, smooth and shiny. It helps in rebalancing your sebum production. This conditioner contains wheat protein to help strengthen and plump up hair nearest to your roots so you get instantly visible volume.
Its anti-static formula leaves your hair shiny, smoother and stronger, thanks to the Hydrolized Elastin and Guar. It also reduces the chances of your getting tangled too quickly. That means less combing and even better, less breakage!
This is a super lightweight conditioner that rinses with a breeze and has a very fresh scent. It makes coarse strands turn into very fine hair over time. In the shower, it simply feels amazing on the hair.
It's gentle on the scalp and feels so light and not heavy on the hair! It's a winner of a conditioner!
Pros
Anti-static formula
Ideal for medium-textured hair
Cleanses roots and hydrates ends
Absorbs and prevents excess oils
Philip Kingsley Moisture Balancing Combination Conditioner can be bought from Look Fantastic | Amazon
---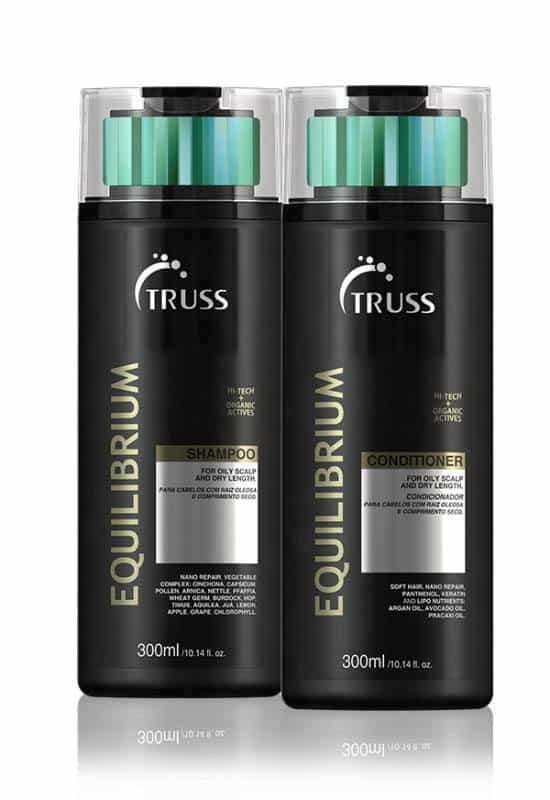 This is a conditioner that hates oily scalps and hair! If the feeling is mutual, pair up with this product.
The Truss Professional Equilibrium Conditioner is a lightweight deep hydration Conditioner that helps to restore and repair hair while removing and controlling excess oil.
We all know excessive oil production can ruin style and make hair look limp and greasy. This conditioner's formula will not weigh the hair down or add to already excessive natural oils!
Instead, it gives you an all-around advanced formula made with Panthenol, Argan Oil, Keratin composed of 18 amino acids, Avocado Oil, Pracaxi Oil, and a loaded Vegetal Complex consisting of 16 compounds!
It protects and seals the hair shaft, giving you lustre and shine while protecting your hair from environmental damage. This reparative formula helps to seal split ends and prevent them in the future, reducing breakage or further hair damage.
It's full of the good stuff that your oily hair needs.
Pros
Controls and balances excess oils and dryness
Reduces frizz
Smoothes and gives volume
Enriching and pH balancing formula
Cruelty-free
Truss Equilibrium Conditioner For Oily Hair can be bought from Amazon
---
Heavy daily workouts mean daily washing, which can be hard on hair. Acure's Daily Workout Watermelon & Blood Orange Conditioner is formulated for those who have to wash and condition their hair daily due to harsh environmental conditions, heavy sweat, or just plain oily locks.
It has a gentle, everyday formula with watermelon seed oil and blood orange that act as oil-controlling, hydrating agents for your greasy hair. It smells more orange than watermelon but is wonderful just the same.
On top of oily hair, perhaps your frizzy lack-lustre can really do with this conditioner. It's great for everyday use and still won't add up to the excessive sebum production from your scalp.
Pros
Great for everyday conditioning
Controls and balances excess oils and dryness
Free of mineral oils
Paraben-free
Cruelty-free
Acure Daily Workout Watermelon Conditioner can be bought from Amazon
---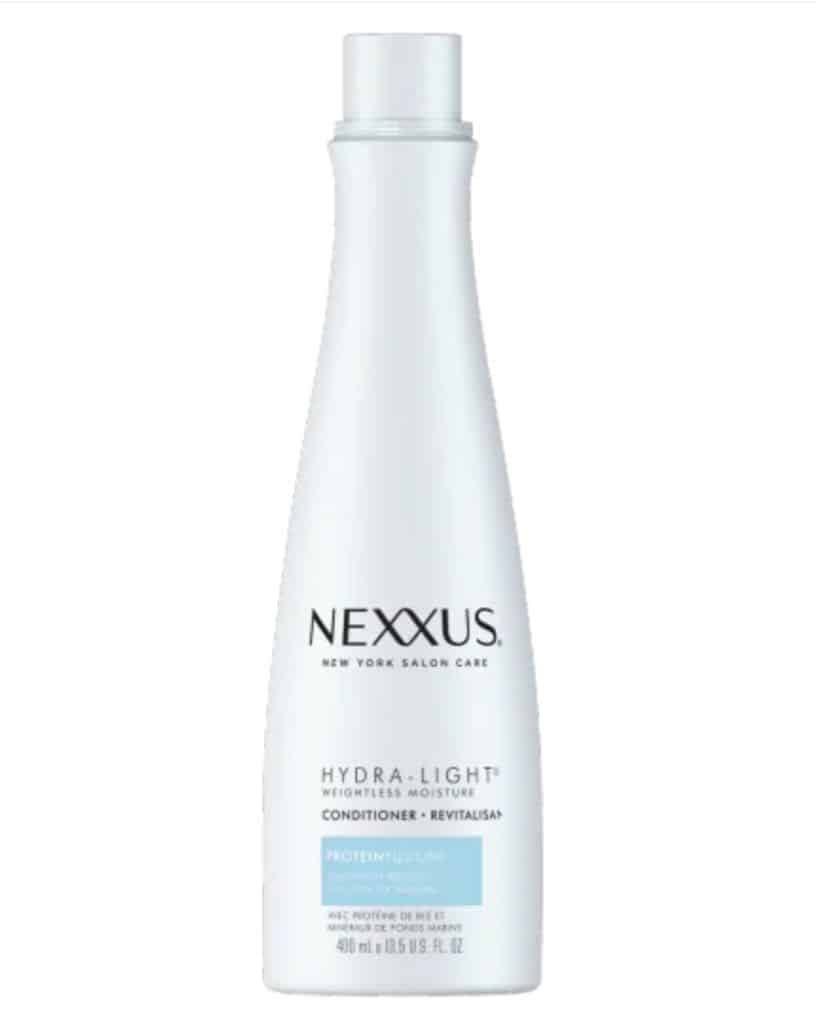 Want to keep your long hair without weight? The NexxusHydra-Light Weightless Moisture Conditioner understands!
It's made for those with fine to flat hair types plagued with hair lard. This conditioner is crafted with naturally extracted proteins. And designed to reinvigorate your hair without adding extra weight.
The product is enriched with Deep Sea Minerals and Concentrated Elastin Protein to nourish your hair from the roots and leaves it with beautiful, flowy movement.
It seeps into your bulbs and hair fibres to deeply refresh and hydrate from the inside. And cleanses your scalp for a lightweight feeling beyond your shower curtains.
It moisturises and smooths your hair for the ultimate free-flowing effect your fine hair should have.
Pros
Ideal for fine to flat hair
Smoothes hair and gives volume
Reduces frizz
Controls and balances excess oils and dryness
Nexxus Hydra-Light Weightless Moisture Conditioner can be bought from Amazon
---
The Christophe Robin Detangling Gelée with Sea Minerals is the essential second step for a complete detox ritual!
Its fresh creamy gel texture instantly detangles and washes out oil without weighing down your hair. It has Sea Minerals (zinc, magnesium, iron, calcium and potassium), essential to the health of your hair. Your scalp will be infused with minerals that help fortify its fibres.
The product formula is enriched with a 100% natural, highly emollient, active ingredient Guar to provide hydration and softness.
It will be no surprise when you wake up expecting to comb through a thick forest but find you can easily finger-comb for an "I woke up like this" selfie!
Pros
Detoxifying
Detangling and anti-frizz formula
Great for oily scalp/dry ends
Enriching and pH balancing formula
Highly-emollient formula (foamy)
Christophe Robin Detangling Gelée and Cleansing Purifying Scrub with Sea Salt can be bought from Sephora
---
This natural vegan oil-balancing conditioner is free from a ton of harsh unhealthy ingredients! It's like a caesar's salad meal for your hair!
The Sukin Oil Balancing Conditioner promotes light hydration from Jojoba Oil to help balance oily hair and dry ends! While the Wheat Protein and Moringa Extract nourish your hair and scalp.
It also has vitamin E and Aloe Vera to moisturise, leaving your hair feeling refreshed and soft. Lastly, it contains a botanical blend of Citrus and Spearmint for a sensational time while you sing away your oils in the shower!
Pros
Free from irritants and harsh chemicals
Vegan
Cruelty-free
Detangling and anti-frizz formula
Great for oily scalp/dry ends
Sukin Oil Balancing Conditioner can be bought from Look Fantastic | Amazon
---
Struggling with your hair? Check out these 10 Common Hair Care Mistakes You Should Avoid
Tea time!
Not with cakes, however. But a treat for your hair!
Maple Holistic's Tea Tree Conditioner refreshes and revitalises your scalp and hair. It contains a powerful blend of rosemary, lavender, and tea tree oil to soothe the disturbed scalp and get rid of dandruff.
This conditioner is packed with natural oil that has hair-strengthening and scalp-stimulating properties. These help to balance scalp oils, and fight hair loss and breakage for stronger, healthier, thicker-looking tresses. Its formula masks your hair with a gentle cooling sensation.
Count on it to make your hair softer, smoother, and balanced with more volume and less weight! It's great for all hair types, colour-treated hair, and sensitive skin.
Pros
Great for all hair types, colour-treated hair, and sensitive scalp
Natural formula
Cruelty-free
Strengthens and smooths
Lightweight formula
Maple Holistics Pure Tea Tree Oil Conditioner can be bought from Amazon
---
Give your hair a break from all the hairsprays, dyes, and hair-exhausting products and strip down with the OGX Purifying + Charcoal Detox Conditioner!
This conditioner has a clarifying blend infused with activated coconut charcoal and kaolin clay that will help bust through buildup! It helps those with even the brittlest hair and fast-food-level grease scalps. All without being squeaky or stripped from essential moisture.
This purifying conditioner nourishes hair for a refreshed balanced glow. It's your go-to when your hair has had too much of your beauty junkie life!
Pros
Cruelty-free
Strengthens and smooths
Detangling and anti-frizz formula
Great for oily scalp/dry ends
Detoxifying
Controls and balances excess oils and dryness
OGX Purifying + Charcoal Detox Conditioner can be bought from Amazon
---
Apple Cider works wonders for both skin and hair. But if you hate the smell of it, and especially dread directly pouring some on your hair, try it in Phillip Adam's Fragrance-Free Conditioner – Apple Cider Vinegar Formula.
It's created with fragrance sensitivities in mind, this product is a perfect daily conditioner for those who want to benefit from apple cider vinegar hair formula while avoiding the scents completely.
It balances the pH levels of your hair and scalp, leaving the hair squeaky clean and healthy-looking. While still leaving it amply moisturised! And despite being sulfate-free, this unscented conditioner lathers plenty and rinses off easily like shampoo.
Pros
Sulfate-free
Strengthens and smooths
Detangling and anti-frizz formula
Great for oily scalp/dry ends
Cleansing and detoxifying
Restores pH-balance in hair
Fragrance-free
Great for daily conditioning use
Safe for sensitive scalps and colour-treated hair
Phillip Adam Fragrance-Free Conditioner can be bought from Amazon
---
Caring for Oily Hair & Scalp
What are the causes of oily scalps?
Sebum secretion is a natural process that protects the scalp and prevents it from drying out. But when our sebaceous glands produce too much sebum, the excess clogs your hair bulbs and weighs hair down at the roots!
Your ends may flow just fine, but right at the top, they're sticking together like wet paper. Excessive oil production can quickly leave your hair looking greasy and sticky even after just hours of being washed!
In the most severe cases, this can lead to itching, irritation, dandruff and unpleasant odours!
Oily hair conditions are known as seborrhea and can be caused by a variety of factors. A few of these are hormonal imbalances, stress, unbalanced diets, excessive use of hair colouring products that irritate the scalp, unsuitable hair care habits and routines, and environment.
12 Tips for Controlling Hair Excess Oil
Try Using an Astringent
If it seems that your hair appears shiny and greasy just a few hours after washing, you may need to take an extra step. Astringents are designed to do more than just remove oil; they close the pores and vastly reduce the production of oil.
Many hair care experts will recommend natural astringents like lemon juice or even vinegar, and you can also use a mix of witch hazel and Listerine mouthwash on your scalp once every few days after you have shampooed, conditioned, and rinsed your hair.
Choose Your Conditioner Wisely
Not all conditioners are created equal. Whereas some are water-based and do not build up at all on your scalp, others contain waxes and other products that are difficult to wash away completely, which can lead to even oilier hair.
Be sure that you choose a water-based conditioner and apply it only at the ends of your hair. If you need to detangle, skip the over-the-counter products and opt for some extra virgin olive oil instead.
Invest in a Great Dry Shampoo, Good doesn't make the cut!
Dry shampoos contain ingredients designed to absorb excess oil before brushing it out, and there are many brands from which to choose. Each one has its own unique set of benefits.
Before making your purchase, be sure to take it up with your favourite trusted stylist who can make some recommendations as to the best products for your unique needs.
Oily hair can be both a blessing and a curse. You'll need to shampoo it more frequently, and you'll need to be choosy with the products you use, but you generally won't have to deal with the itching and flaking that occurs when your scalp is too dry.
The five tips above will go a long way toward making your oily hair more manageable without sacrificing shine.
Shampoo The Right Way
If your hair is very oily, you may want to shampoo daily using a very gentle shampoo, but for most people, every other day is enough.
Rather than lathering and immediately rinsing, try lathering and waiting two to three minutes for the chemicals in the shampoo called surfactants to penetrate and break down the oils in your hair. This will do a far better job of removing them and it will prevent excessive oil buildup.
Clarify, Detoxify or Treat Once a Month
Even though you shampoo every day, you should also make a monthly clarifying part of your routine – especially if you use hair products each day.
These shampoos are designed to clean more deeply than a standard shampoo, effectively stripping your hair of extra oils and leftover hair product buildup.
If you don't want to spend extra money on a clarifying shampoo, you can add a tablespoon of baking soda to your favourite shampoo, and then leave it on for two to three minutes.
Follow a Hair-washing Schedule
Certain times of day are better for hair washing than others, such as after a workout or first thing in the morning.
Washing the hair at night might mean that it looks greasy again by morning. Going to the gym or doing exercise creates sweat, which can make a person's hair look oily and unwashed.
Washing the hair after wearing a hat, helmet, or headscarf is also a good idea. Covering the head creates heat, causing the scalp to sweat and trapping oils.
Cut Down on Hair Styling Products
Oily hair is especially susceptible to product residue and buildup, which simply work to weigh it down even more and aggravate its oiliness. To avoid all this, be extra cautious with your hair sprays, gels, and mousses.
Moreover, you should invest in products that leave behind minimal residue on your hair strands and scalp. You can always ask your hairdresser to recommend a few good options if you are having a hard time finding one on your own.
Following these aforementioned oil control tips will hopefully help you achieve a healthier and luscious- mane in no time.
Impose a No-Hair-Touching Rule!
That includes both your hands and your face. Since your face and fingertips both generate oil that can be easily transferred to your hair, avoid twirling it or playing with it.
Pick haircuts and hairstyles that do not allow too much of your hair to touch your face.
Avoid Heat Drying
Once you are done washing your hair, properly and gently towel it dry. Keep in mind that hot air and heat also promote glands to create more sebum, so style as best as you can using cool air. Straightening hair with the help of a hair iron can also stimulate oil production.
When using a hair straightener, avoid handling your hair excessively since it can also lead to increased production of oil.
Check Your Washing Habits
It is easy for people to get into bad hair-washing habits that cause their hair to become oily and damage their scalp. The correct way to wash the hair is to massage a small amount of shampoo into the roots and scalp.
Do this thoroughly but carefully, taking care not to scratch the scalp or hair. Scrubbing too aggressively could cause irritation and more oil production. As most people find their hair is the oiliest near the hairline, it is best to focus on washing the scalp and hair roots, rather than the ends of the hair.
Rinsing the shampoo through the hair will be sufficient to clean the ends. Rinse hair thoroughly to ensure that debris from the shampoo does not build up and weigh the hair down.
Use the Right Products
Choose a shampoo according to your scalp. You should avoid daily hair washing when your hair is greasy. But when washing your hair, it is important that you choose a shampoo that is right for your scalp.
Many of us tend to choose a shampoo according to our hair types, but in fact, you should first and foremost choose a shampoo according to the condition of your scalp.
If the hair is dry and abrasive and the scalp is greasy, then you should choose a shampoo for oily hair, and then care for the hair tips with other hair care products.
Try a Hair mask for Oily Hair
If you want to do something extra for your hair, you can occasionally care for it with a good mask for oily hair. You can buy it from the hairdresser. Make sure you get one made specifically for oily hair!
If you do not want to spend that much money on a hair mask, or if you prefer a hair mask made exclusively with natural ingredients, you can make your own. You can find many different recipes for hair masks, including many, especially for oily hair.
The contents can include as diverse ingredients as eggs, honey, avocado, banana, beer, coconut oil, baking powder and cornflour. If you generally prefer organic products, you can choose organic ingredients to make the hair mask 100% organic.
Final Thoughts
As you can see, there are plenty of conditioners out there for oily hair. Each one helps to balance the fine line between having greasy hair and soft hair.
I hope these 10 best conditioners for oily hair have helped you find the one for you! Let me know your favourites in the comment section below.
Hollie xx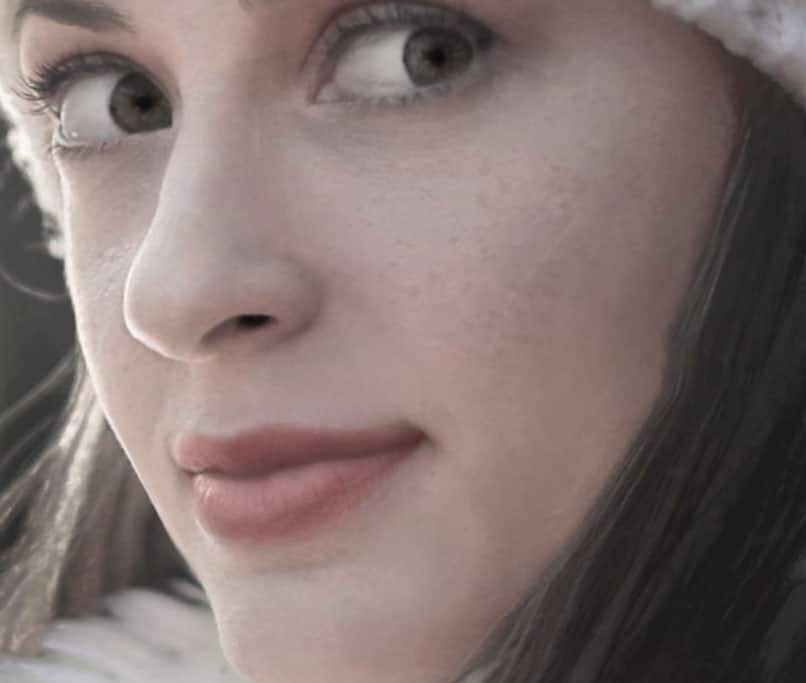 Hi, I'm Hollie, and I own BeautywithHollie.com. I love everything to do with beauty and love sharing my knowledge, advice, and beauty finds! Makeup and beauty are here to enjoy, and Beauty With Hollie is here to take the stress out of it!
---
---
Anastasia Beverly Hills bareMinerals Benefit Cosmetics Bobbi Brown CeraVe Chantecaille Charlotte Tilbury Clarins ColourPop Dermalogica Dior Dyson e.l.f. Cosmetics ELEMIS Estée Lauder Fenty Beauty First Aid Beauty Fresh Giorgio Armani Hourglass Jane Iredale L'Oreal Lancome La Roche-Posay Laura Mercier LORAC MAC Makeup Revolution Maybelline Morphe Nars Natasha Denona Neutrogena NYX Origins Peter Thomas Roth Revlon Sigma Beauty Smashbox Stila Tarte Cosmetics The Ordinary Too Faced Urban Decay YSL
---