Everything You Need To Know About Tarte's Sister Skin Care Brand- Awake Beauty
I'm just as late to the party as you are. Tarte has a sister skincare brand that's been around for as long as the other!
Besides the Gram-worthy promos, minimally cute packaging, and $40 price benchmark, what exactly is Awake Skin Care and where do they fit into the skincare market?
What is Awake Skin Care
Both Tarte and Awake are under the parent Japanese cosmetics company Kosé. So in that sense, Awake incorporates elements of Japanese skincare. However, Japanese skincare ingredients vary in most of their products depending on the demographic.
Awake is actually a New York-based skincare company that is all about what it means to be a skincare company in the 1st quarter of the 21st century! Below are the 4 points that they define and follow with their brand:
Awake is:
Vegan and cruelty-free: Awake products are 100% free of animal products, and the brand does not conduct testing on animals.
Free of the following: Parabens, minerals, vaseline, gluten, phthalic acid, mineral oil, BHT (butylated hydroxytoluene), artificial fragrances, triclosan, and sodium Laureth sulfate. It doesn't matter if a brand claims to be vegan if its products are loaded with allergens and toxins. That's why Awake has completely removed all those evil skin ingredients from all of its skincare products!
Only uses botanical oils and extracts: The botanical oils and extracts used in Awake skincare products are original blends that come from the bud, seed, flower and leaves of plants. 
100% Natural Aroma: As stated, Awake beauty products do not use artificial fragrances. All scents come from essential oils and blends of carefully selected natural fragrances.
Created Especially For Millennials
They've been around for almost 2 decades now, but, surprisingly, they're not as popular as you'd think with all those years and experience!
The brand re-Awakened in 2018 when Tarte's own CEO teamed up with the parent company to re-brand and re-focus the skincare line.
However, despite teaming up with Tarte Cosmetics, which is a huge hit, Awake Beauty is still relatively unknown in comparison.
This New York-based skincare company is mainly targeted toward millennials. With a word-play happening among "Awake" and the ever-elusive phrase "Woke", the skincare is geared towards making you and your skin refreshed, alive, and well-rested. Pretty clever!
It's not a millennial thing either if it's not filled with solid-coloured minimal backgrounds! That's why the aesthetic is pretty much dominant in all of the brand's online platforms.
"Beauty Sleep in a Bottle": Product Highlights
Awake's tagline is 'Beauty Sleep in a Bottle'. I love this concept and it's something I very much hold of. How much sleep you get and what quality of sleep it is, do not need to be seen on your skin.
Awake skincare is all about separating your skin from your night's sleep. If you're tired you can still have great skin!
Fun Fact- their tagline "Beauty Sleep In A Bottle" has been solely acquired and trademarked by Awake!
One quirky thing you'll notice with some of Awake's skincare products is that they play with the word "shots". Seemingly like an espresso shot, or a bang on your skin! It's the little details that really uphold the identity of this skincare company.
These so-called shots are plant-oil-based concentrates that work to keep your skin balanced and refreshed.
1. Firma Shot Antioxidant Concentrate
Consider this dehydrated skin's water booster. It's a 12-oil concentrate blend that helps normal to dry skin appear firmer.
It allegedly plumpens up the appearance of dry skin. And uses ingredients such as the antioxidant Rice Germ and nourishing Argan and Wild Sesame Oil.
2. Balance Shot Antioxidant Concentrate
This 3-in-1 toner for oily to combination skin types balances sebum production. It's a sponge in a bottle if you will!
This product helps you control your oils and nourishes your skin with ingredients like olive, safflower, lavender, sweet almond, sage, and jojoba oils. It also contains the antioxidant rice germ that proved free radical defence.
3. Hydra Shot Antioxidant Concentrate
This last skin shot is a moisturizing and anti-ageing essence for normal to combination skin types. It's super lightweight and helps with pollution protection, while at the same time, keeping your skin moisturised.
If you've checked out their website, you'll notice that all their products are below the price of $40! Save for the bundles and sets of course. And if you're looking for a sign, Awake's skincare ingredients are pretty fair and good. Nothing scandal-worthy here, which is great!
Other Products worth knowing…
One set that caught my eye is the Beauty Sleep Besties night skincare set. I love skincare that helps to give you a good night's sleep and that's exactly what this does!
It comes with an overnight oil gel, a Dream Mist Pillow Spray, a lip therapy lip mask and a vegan pillow cover case. So I'm not sure if I would use the pillowcase, but I would definitely use the rest of the collection!
My Thoughts
If it's a solid skincare routine you're after, Awake shows it's got a fighting spirit. Their products are pretty great. The ingredient, brand goals, and skincare line are solid, and you have nothing to worry about in that case.
What's a little disappointing is that they're not as popular or even fully available to the global market, they're only sold on Awakebeauty.com.
My personal opinion on why they're pretty small is not only about where they sell but also what they sell. Their product range is small and considering they rebranded in 2018 they still have very few products. I do feel that if Awake Beauty gets their act together it can be the next big thing!
Awake Beauty is an impressive brand I am looking forward to seeing new things from and hopefully big ones in the near future! They have all the right grounding for a great brand!
Images: Awakebeauty.com
Hollie xx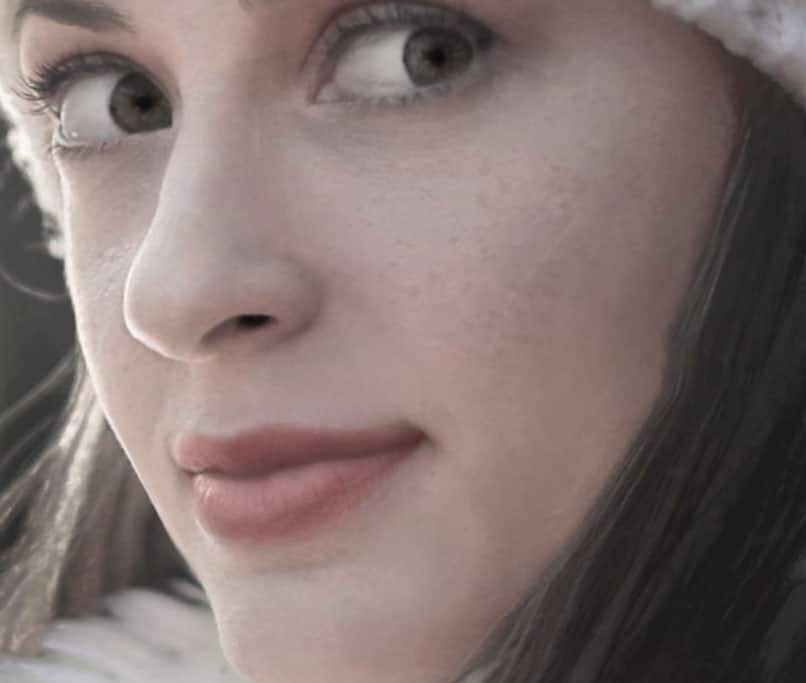 Hi, I'm Hollie, and I own BeautywithHollie.com. I love everything to do with beauty and love sharing my knowledge, advice, and beauty finds! Makeup and beauty are here to enjoy, and Beauty With Hollie is here to take the stress out of it!
---
---
Anastasia Beverly Hills bareMinerals Benefit Cosmetics Bobbi Brown CeraVe Chantecaille Charlotte Tilbury Clarins ColourPop Dermalogica Dior Dyson e.l.f. Cosmetics ELEMIS Estée Lauder Fenty Beauty First Aid Beauty Fresh Giorgio Armani Hourglass Jane Iredale L'Oreal Lancome La Roche-Posay Laura Mercier LORAC MAC Makeup Revolution Maybelline Morphe Nars Natasha Denona Neutrogena NYX Origins Peter Thomas Roth Revlon Sigma Beauty Smashbox Stila Tarte Cosmetics The Ordinary Too Faced Urban Decay YSL
---