Is the Tarte Maracuja Tinted Hydrator worth the splurge?
Before I get into the Tarte Maracuja Tinted Hydrator, it's time for a little storytime! As far as our isolation days go, I'm stuck in a weird limbo of loving my new everyday au naturel look and wanting to do my makeup and wear heels around the house just because I miss it.
Not to mention that I haven't touched any of my makeup since the quarantines started.
Before I wrote this review, I was even thinking of letting my kids do my makeup just for the fun of it. I haven't yet. But I will. Who knows, maybe I'll get some inspiration from my artsy kids on what my post-quarantine look will be.
That aside, I was already looking around my dresser drawers and completely pumped at the thought of getting to wear makeup again. For the most part, it was refreshing. I felt like a zombie getting back to life. Why didn't I think of it sooner?!
The husband was amused. The kids wondered if it was alright to go out again. And I had fun cooking and cleaning and taking out the trash in style!
Then it hit me, if we're going to be stuck in for ages, I might as well feel good about myself and get dressed properly.
But perhaps with a more lightweight option than full-face makeup. Because I'll tell you what, doing lots of chores, and rolling with the day's punches really work out the sweat in me.
Most of the makeup I wear is already light and easy on my face. However, the foundation is a foundation, and no matter how light it actually is, you can still feel it to some degree. It was time to try something even lighter!
Disclaimer: This article contains affiliate links. If you purchase using these links, you don't pay more, I simply earn a small commission!
So that's the story of me ending up with a travel-size tube of Tarte's new Maracuja Tinted Hydrator.
What's so interesting about the Tarte Maracuja Tinted Hydrator is that it's a tinted hydrator and a moisturiser. Let's remember that as we go on with the review. Because ever since its recent release, there are reviews that have been quick to point out how disappointingly sheer the coverage is.
We will, however, consider it as a makeup product more than a skincare product because it is tinted. And the colour range is there for a reason.
The tinted hydrator is part of Tarte's new Maracuja Collection launched last month. It's meant to give a glow to the skin while at the same time applying just a bit of colour to even out the skin tone.
It's a great product for simple everyday wear. It adds a lot to your complexion, yet at the same time is easy to wear!
The Price, Packaging & Formula
What's rather disappointing about the product is that the travel-size tube I have that's 0.5oz or roughly 15ml, is worth a little over £12. The actual product is equivalent to one regular bottle of nail polish. So it's quite a pricey product.
You can imagine my tinted hydrator lasted for just about a week's worth of uses, but hey, at least that's all I have to rant about.
Moving on. The packaging is cute. It's a plastic tube that squeezes out to a screw-capped nozzle. And the same is implemented for the regular-sized version.
The main active ingredient, is, of course, Marajuca oil which is amazing for moisturising. It also contains hyaluronic acid and vegan collagen for an additional hydrating effect. As well as turmeric root extract and aloe flower extract to soothe and reduce red spots.
Tarte promises that it is free of parabens, sodium lauryl sulfate, and phthalates so it's safe and healthy to use.
What Has It Done To My Face?
I followed my regular skincare and makeup routine except for the foundation part which I substituted with the tinted hydrator.
The texture of the hydrator is thick to the touch. It's not as liquidy as you would expect. It also doesn't have any fragrance to it so that's good. Although it smells a little weird too. But not anything near revolting.
My face was looking…usual. Some bits of redness on my cheek. And remnants of my recent break out here and there.
After I applied it to my face, it felt like lotion. A good cooling kind of lotion. It did reduce my red spots a little to the point where they looked like a more poised natural blush (yay!). My breakout spots, however— well they were simply hydrated.
My skin texture was on average when I tested it out. Not too rough, and does not look too polished either. The product didn't make my skin smoother, but it really did add moisture.
So it definitely is sheer and lightweight. I tried to see if it was buildable. I added a second layer, but it didn't do anything more than the first.
One thing I really liked is how well it sat on my skin. It reminded me actually of the days when my skin was looking its best, the days when I didn't need to wear anything else beyond sunscreen. That kind of natural look. And it's a great thing.
For me, the Tinted Hydrator is a great option for a 'good' skin day. The kind of day where you don't have any major breakouts and all your skin needs is a little extra oomph.
Final Thoughts
Sprouting from my little anecdote, the Tarte Marajuca Tinted Hydrator is great for days when you want a lightweight moisturiser that helps even out the skin tone too. It's extremely comfortable to wear and going out in it will not embarrass you!
It is delicate and doesn't look or leave the skin dry at all. My skin feels soft and cool even after removing all of it.
On another note, I think it's great for those of you with good skin. If you don't have a lot or any redness and spots at all, this would definitely give you an even more naturally radiant-looking face. What have you got to lose?!
And other than those who really prefer lightweight coverage, I think it's also best for you trendy students. If you are starting out with make-up young, this may be one for you to begin with. And not just this particular product, but anything that's tinted actually.
Start from something like this one and work your way up to the high-coverage level as needed.
All in all, the Tarte Maracuja Tinted Hydrator is a good product that won't let you down!
What are your thoughts on tinted moisturisers? Check out my review on the best-tinted moisturisers for sensitive skin.
Tarte Maracuja Tinted Hydrator can be bought from Sephora
Hollie xx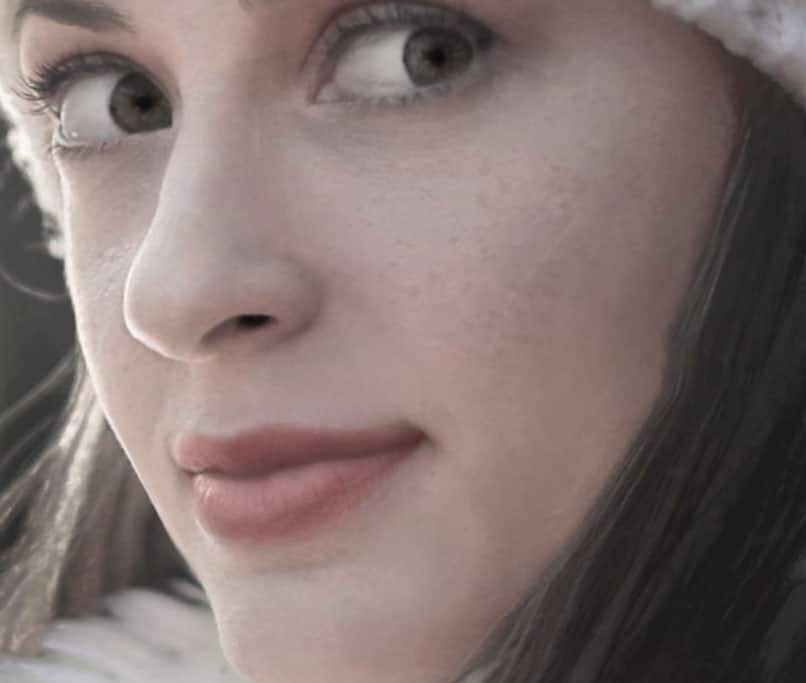 Hi, my name is Hollie, and I own BeautywithHollie.com. I love everything to do with beauty and love sharing my knowledge, advice and beauty finds! Makeup and beauty are here to enjoy, and Beauty With Hollie is here to take the stress out of it!
---
---
Anastasia Beverly Hills Benefit Cosmetics Bobbi Brown CeraVe Chantecaille Charlotte Tilbury Clarins ColourPop Dermalogica Dior ELEMIS Elf Cosmetics Estée Lauder Fenty Beauty First Aid Beauty Fresh Hourglass Huda Beauty IT Cosmetics Jane Iredale L'Oreal lancome La Roche-Posay Laura Mercier LORAC MAC Makeup Revolution Mario Badescu Maybelline Morphe Nars Natasha Denona Neutrogena NYX Origins Peter Thomas Roth Revlon Sigma Beauty Smashbox Stila Tarte Cosmetics The Ordinary Too Faced Urban Decay YSL
---