9 Of The Best Face Creams for Wrinkles in 2023
I'd like to think my wrinkles are a result of being overly expressive. From smiling a lot, squinting a lot, and maybe even contemplating with a creased brow too much. There are one too many culprits!
And whatever the cause of your wrinkles is, just like me, I bet you are looking to get rid of them or to just flatten them as best as you can.
So you've gone on a spree and tried this or that product. But it just doesn't seem to work. Why are all your hard-earned wrinkles still so visible on your face? We'll get to that in a bit.
Most of the brands and products reviewed today have really great philosophies when it comes to natural and/or quality beauty products. The key is to look in the right places. So, getting back. The answer to your wrinkle situation is perhaps that you've been looking in the wrong places. Or not.
You're here reading this right now and I kid you not, the solution to flattening your face curves may just be any one of the products I'm sharing with you below in this review of the best face creams for wrinkles.
Disclaimer: As an Amazon Associate I earn from qualifying purchases on Amazon and other affiliate programs. This means on some purchases, I make a commission. It doesn't mean you spend more, it simply allows me to keep this blog going!
9 Best Face Creams for Wrinkles in 2023
About The Brand
Ayumi is a London-based beauty brand infusing Ayurvedic principles and formulas into their products. Living and breathing by the words "Beauty by Nature", you can guess with delight that their products are vegan and cruelty-free.
This is a brand I'm definitely interested in. They use all-natural ingredients, recyclable packaging, and follow a brilliant ethos that many of us expect in the beauty products we use.
Onto The Product
The product's main ingredients come from you guessed it: its token name, turmeric and bergamot. These ingredients are most commonly used in cleansers so I think the formula was meant to cleanse first, and then hydrate the face for a smoother upshot. Which is how the de-wrinkling is implemented.
Turmeric is a really powerful ingredient in reducing ageing and reducing wrinkles through its antioxidant properties.
Do remember that even though its ingredients are all-natural. Certain citrus extracts may well be too irritating for some skin. So don't forget to wear some sunblock.
The Ayumi Turmeric and Bergamot Face Cream absorbs super well into the skin. When applied, it doesn't feel like you've put on a layer of cream. It seeps into the skin as soon as you're done massaging through it. I'm in awe of the moisturising effect it has and how well it takes care of the rather dry and wrinkly areas on my face.
In addition to its fabulous moisturising properties, it's also very budget-friendly. A friendly warning- it's best applied at night so the active citrus ingredients don't burn your face in the day.
Pros
Very affordable
Lightweight
Non-sticky cream formula
Effective in moisturising and smoothening wrinkles
Great for super dry skin
Cons
Contains fragrance
Ingredients may cause the skin to be more sensitive under the sun
Ayumi Turmeric & Bergamot Face Cream can be bought from Amazon
---
About The Brand
Somehow similar to the first product, Lather is a US-based beauty company prioritizing vegan, gluten-free ingredients! And no room for synthetic fragrances either.
Onto The Product
The Australian Plum Night Creme is one of the brand's popular products and I'm glad to finally join in on the party.
The products main ingredient is the Australian Kakadu plum. It's packed with vitamin C which we all know is a pretty common antioxidant ingredient and when used correctly can do wonders for wrinkles.
It's got shea butter and hyaluronic acid so we know where the formula is going with our wrinkles. It's very creamy on the skin but it does need a little more time and patting until it completely dries. The results the day after application are noticeably great. It's given life to my dull face and I'm excited to see just how much will improve once I've emptied up the bottle!
Pros
Vegan and gluten-free
Contains Vitamin C
Natural ingredients
Contains Amino peptides
Deeply hydrating
Moderately priced
LATHER Australian Plum Night Crème can be bought from Amazon
---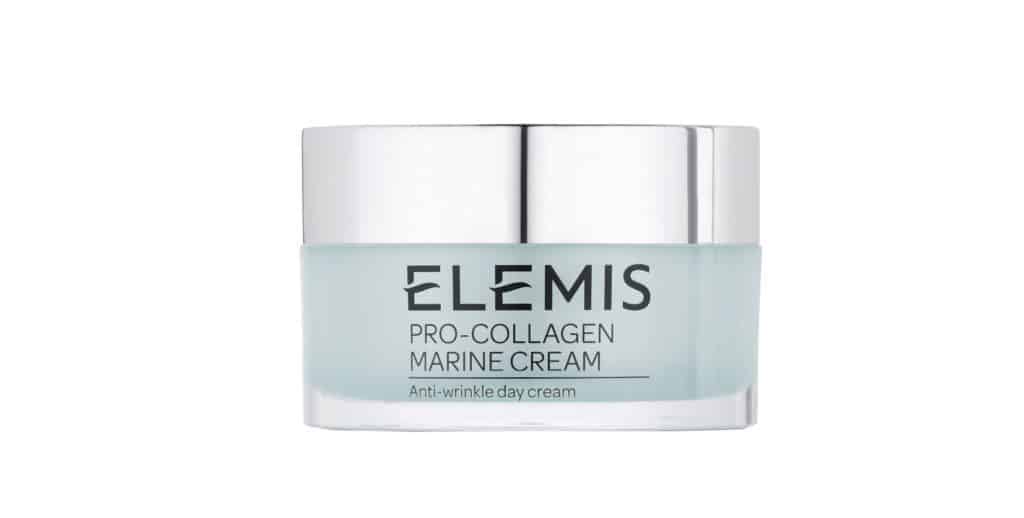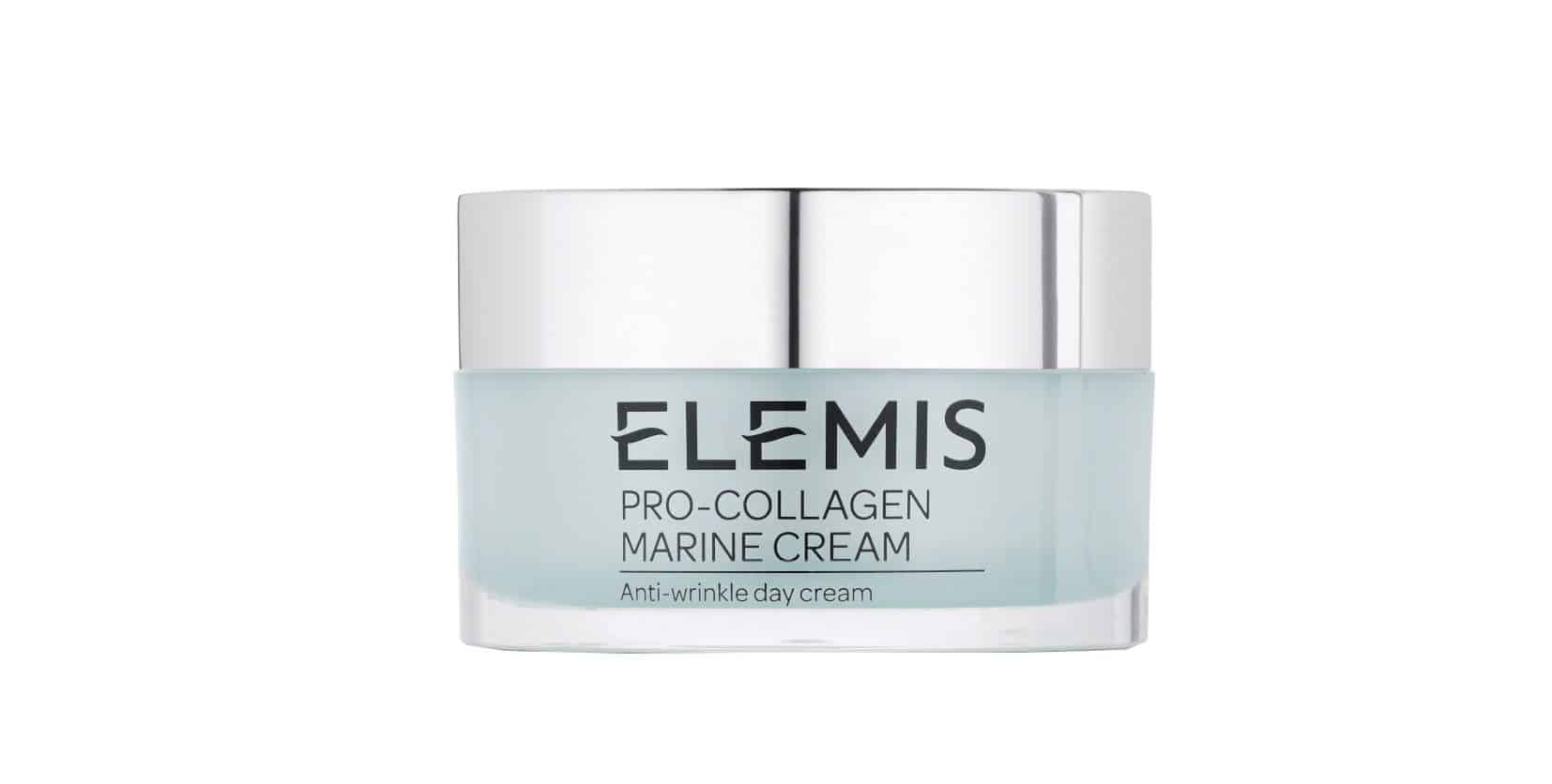 About The Brand
For my non-UK readers, Elemis is a pretty well-known brand here. The company prides itself in being called "The #1 Luxury British Skincare Brand". And with the product chosen for this list, I wanna introduce you to why it's so great.
Onto The Product
This face cream is not joking when it says it will reduce the depth of wrinkles, and improve skin firmness, tone and hydration in 14 days.
It's packed with a unique combination of a Mediterranean algae called Padina Pavonica, Ginkgo Biloba (maidenhair tree), and rose and mimosa absolutes for "superior free-radical protection" and anti-ageing properties. Evident improvements are seen even before the 14-day mark.
The product texture and feel are balanced between cream and gel-like consistency. I will also let you know that it does have a very heavy musky fragrance. And, sadly, sits upon a very high price tag. So that's a summary of my thoughts on this product. I'll be leaving the value over the worth equation to you.
Pros
Natural ingredients
Moisturizes very well
Reduces wrinkles
Fast results
Cons
Expensive
Heavy fragrance and odour
Elemis Pro-Collagen Marine Cream can be bought from Look Fantastic | Ulta
---
Check out my review on the best skin care products for over 50! Getting older doesn't mean you should stop looking good!
About The Brand
APIVITA was founded in Greece and is the country's first natural cosmetics company, established in 1979. Their products range from 80%-100% natural ingredients. And of course, they all contain native Greek plant extracts. They are cruelty-free, environmentally conscious and strive for eco-friendly formulas and designs in their products.
Onto The Product
Their day cream is one of their Wine Elixir products which are all made for the anti-ageing in mind. Formulated with the unique Greek ingredient Mastic to create the ultimate cream against wrinkles and ageing. The cream was made to minimize lines and wrinkles, reduce dark spots, and provide protection against harmful UV rays.
It is lightweight on the skin and you will love how watery it feels despite it being a creamy formula. The cream contains a lot of oil ingredients for hydration so the effects may be too much for those of you with extra oily skin. However, it's an amazing fix for those of you with dry skin.
The Apivita day cream does have some allergens so it's not the best for sensitive skin, but I would still recommend for its great efficacy regarding its claims against anti-ageing.
I would say the formula is targeted at younger adults and more active individuals with tougher skin that's often exposed to dirt, the sun, and other ageing elements.
When using this cream you can expect brighter, softer, tighter and younger skin! What more could you want?!
Pros
Has SPF
Lightweight
Deeply hydrating
Reduces visible lines
Moderately priced
Made to combat wrinkles
Cons
Not recommended for sensitive skin
Apivita Wine Elixir Wrinkle & Firmness Lift Day Cream can be bought from Amazon
---
About The Brand
StriVectin is a clinical skincare brand that is based in the USA. They focus on anti-ageing and are certified cruelty-free. All their products have their very own NIA-114™ patented formula which is basically a more enhanced combo of niacin and vitamin B3.
Onto The Product
Branded as the number 1 selling anti-wrinkle cream, it's a must-have for anyone desperate to get rid of a line or two.
The collagen-boosting wrinkle cream is best for mature skin, sensitive skin, normal skin, combination skin, dry skin, and acne-prone skin. That's an excellent specified range of basically every skin type!
BUT, you know how it's been said that the earlier you start a solid skincare routine, the better the defence against ageing? Well, I am absolutely shoving this product onto you younger ones! You'll know why in a bit.
Some healthy key ingredients of the Strivectin SD Advanced Plus Intensive Moisturizing Concentrate are collagen, hyaluronic acid, shea butter, and vitamin E. They have managed to put together a cream that targets 10 different types of collagen to help reduce lines and wrinkles. And yes, this is all in one cream! They have managed the seemingly impossible!
The WOW factor doesn't stop there! It has perfect moisturizing results. Most people who use it rave about their skins soft texture and how visible lines were reduced almost instantly.
I think the anti-wrinkle factor is always more effective the younger you start using it. Given that most anti-ageing products are meant to prevent wrinkles rather than totally eradicate them, no matter your age. However, this is the one product you can get away with starting a bit later because you will still get fabulous results!
Pros
Great for all skin types
Deeply hydrating and moisturising
Reduces wrinkles and fine lines
Prevents wrinkles
Strivectin SD Advanced Plus Intensive Moisturizing Concentrate can be bought from Amazon
---
About The Brand
St. Ives needs no introduction from me however, it is great to reiterate and know that they (and their parent company, Unilever) are now a cruelty-free, PETA-approved, environment loving brand. Not to mention that scrub scandal they had, BUT, let's be real about everything we take in. Some products are a fail, some are not, and the effects don't always have anything to do with the rest of the products that the company sells.
Onto The Product
It helps out with your skin irregularities. It's cooling. It's refreshing. It's not greasy on your skin at all. It's also done something about my fine lines. And it's plenty and cheap! Just a heads up, it does have a light fragrance to it. But if you don't mind that, I think you'll appreciate this affordable collagen-moisturiser.
Most people rave about this moisturiser, but I also want to warn those with oily skin. Its main component is Safflower seed oil, with hydrolyzed collagen and elastin and various other oil ingredients. It's great for dry skin and acne-prone combination skin like mine. But the formula may not be the best for oily skin.
Why people can't get enough of this moisturiser is because it does wonders to the depth and dry look of wrinkles. It's like a box of Pringles, once you pop, you can't stop. Once you start using this moisturiser, it's hard to use any other.
Pros
Very affordable
Deeply hydrating and moisturising
Reduces fine lines
Lots of product in one affordable bottle
No greasy residue
Cons
Contains some fragrance
Not recommended for very oily skin
St. Ives Renewing Collagen Elastin Moisturizer can be bought from Amazon
---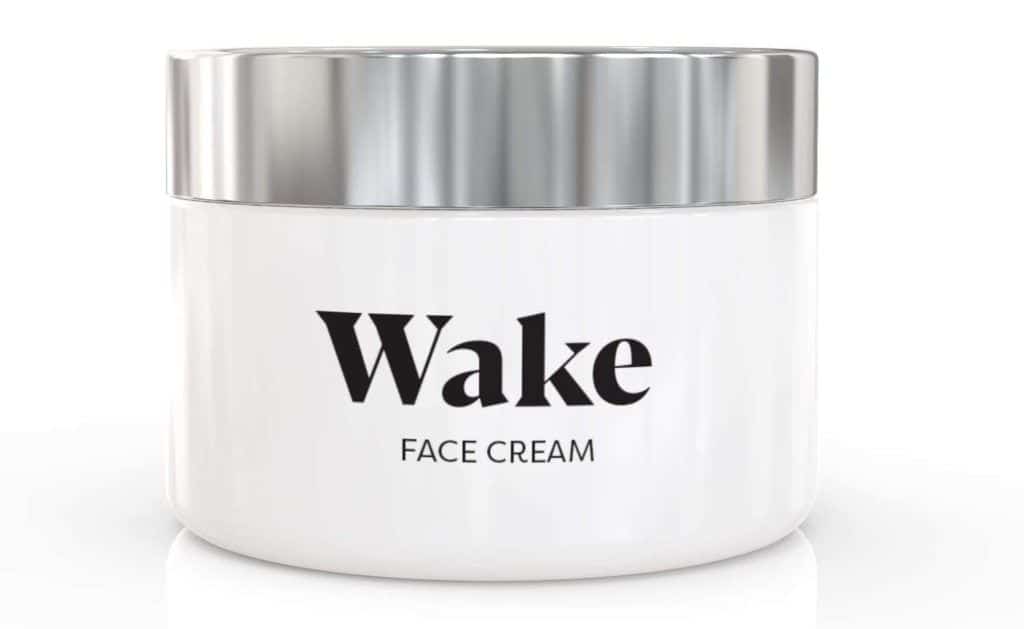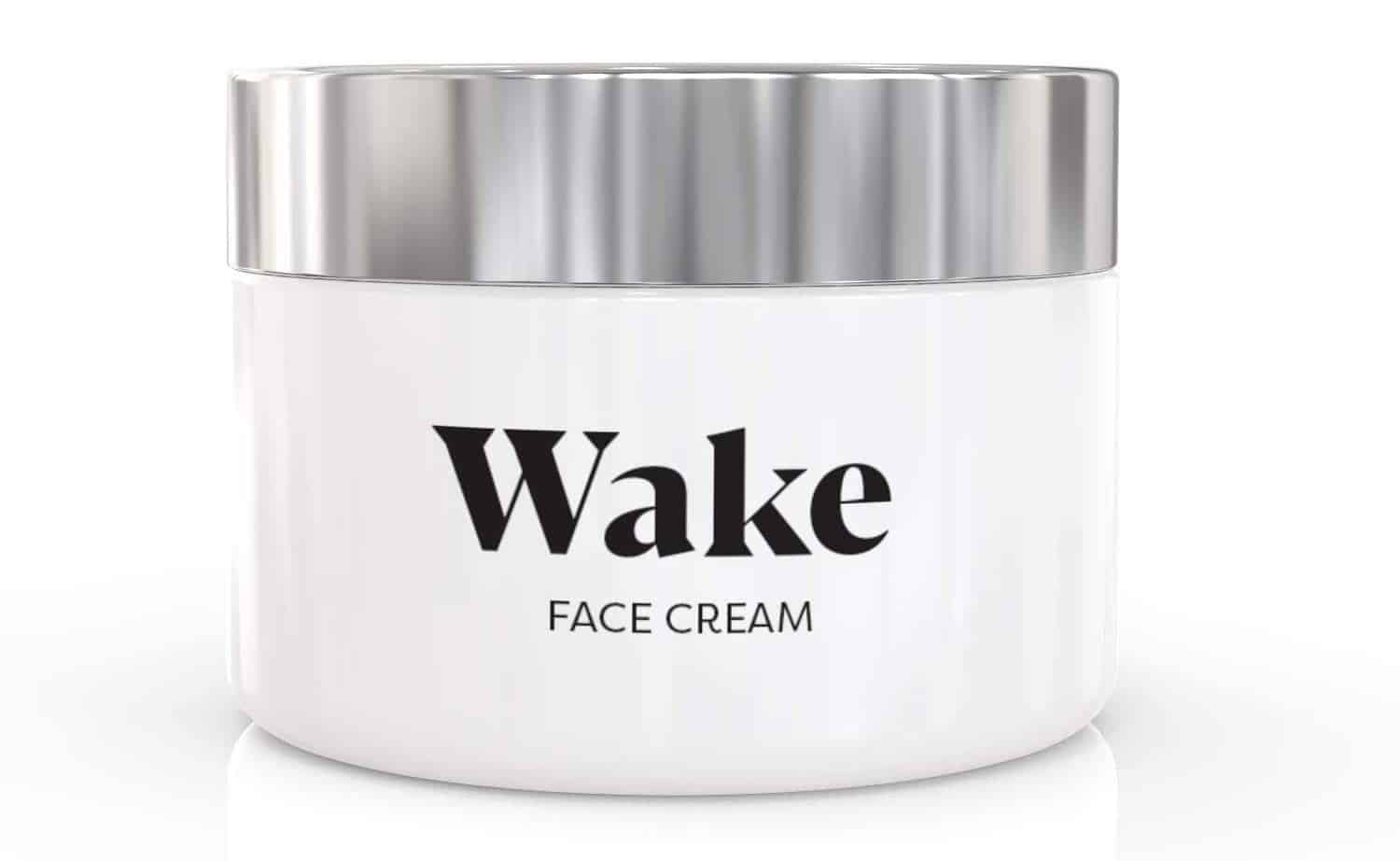 About The Brand
Wake is an independent beauty brand in the UK correlating to the word "woke". Their product philosophy lies behind our era of always being tired because of constant screen technology exposure. And it makes sense don't you think? We're always exposed to elements radiating off of our phones, laptops, etc. It's promising to explore just what their products can do. Their products are cruelty-free, paraben-free, and environmentally friendly.
Onto The Product
The Wake moisturiser is one of the loveliest moisturisers around! It looks and feels luxurious and high end, yet it's extremely affordable. From the packaging to the actual product, it's hard to find a reason not to love it!
Made to reduce signs of aging and fine lines, that's exactly what it does! I also love how with every purchase Wake Skincare donate some of their profit to Women's Aid. That really sums up the brand and the product. Pretty much faultless.
Infused with hyaluronic acid, it helps build a stronger barrier for your skin. This ensures your skin stays strong and smooth without letting any of the bad stuff in. It also contains collagen, glycerin, shea butter, and lots of seed oil components for that intense wrinkle moisturising action.
The cream is quick and easy to use, it sinks and dries on the skin really quickly. Despite the consistency being a little thick to the touch, glass-face lovers are going to appreciate this as it leaves the skin with a perfect glow to it. You can just lather this on your face and, voila, you are left looking beautifully raw without makeup.
It's highly affordable and fragrance-free too! It may not be able to get rid of deeper, older wrinkles but the fine lines from light daily causes are easily fixed with the Wake Skincare Face Cream.
Pros
Affordable
Glowing effect
Smoothens dry lines
Moisturises well
Fragrance-free
Cons
Not very effective against deeper wrinkles
Wake Skincare Face Cream can be bought from Amazon
---
About The Brand
African Botanics is a US-based, South African inspired "eco-luxury" skincare brand made from ingredients naturally grown in the African continent. If you're feeling adventurous and want a change from the usual tomatoes, papayas, and other typical, but definitely proven, plant ingredients, here is another one for the bucket list.
Onto The Product
Looking at the packaging and the price, you will instantly see that this cream is pure luxury by all standards. The packaging is classy and all about the expression less is more!
Not only does this cream reduce wrinkles and fine lines, but it also repairs skin damage and improves the skins' density.
Before you say that many creams have such grand claims, let me tell you that these are all true to the word! No one is taking you for a ride here. The African Botanics Retinal Night Cream will help to visibly reduce your pores and help your face looks firm, filter smooth and youthful overall.
Its key active ingredients are retinaldehyde which has anti-oxidant properties, White Willow bark, lactic acid, azelaic acid and fulvic acid for minimizing pores and acne, zinc gluconate for skin healing, hydrolyzed fucoidan (Laminaria) algae as a collagen booster, and various peptides to even out any pigmentation.
Pros
True to its claims
Reduces wrinkles
Smoothens dry lines and irregular skin textures
Deeply hydrating and moisturises well
African Botanics Retinal Night Cream can be bought from Revolve
---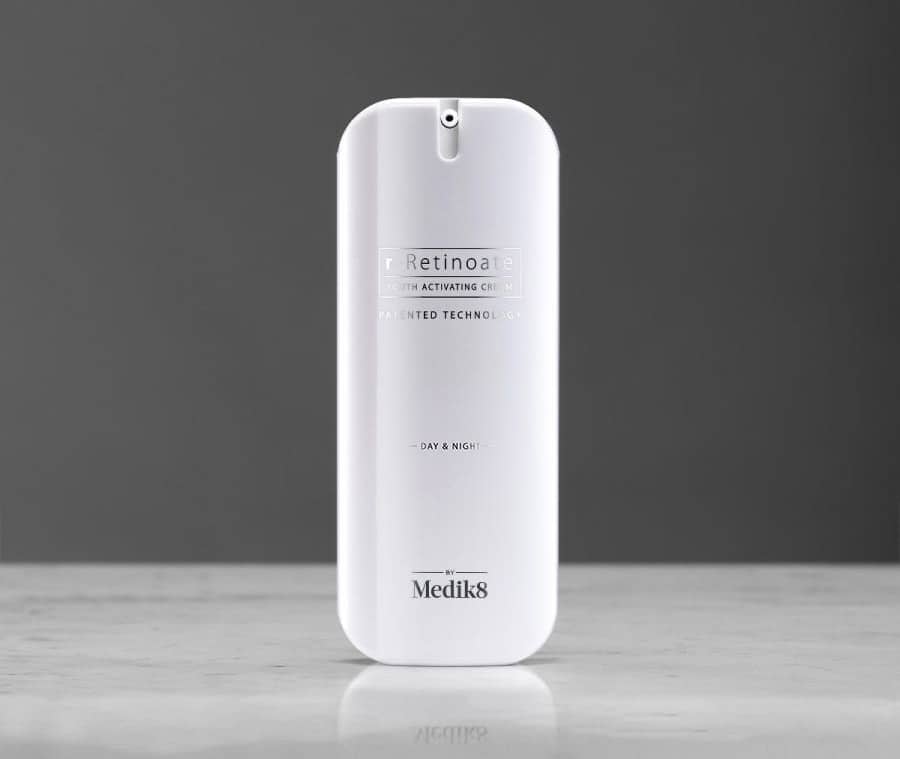 About The Brand
Last but not least, we've got yet another price-worthy product from an anti-ageing focused brand that "thinks like a natural brand". From their website, that means the brand proclaims to be vegan-friendly, environmentally conscious, and cruelty-free while at the same time driven to formulate superior quality products.
Onto The Product
Medik8's Youth Activating Cream Intense is another bearer to an exclusively patented formula called R-Retinoate. It's a concoction of retinaldehyde and retinyl retinoate (retinoic acid + retinol) that's proven stronger and more powerful and even less irritating than retinol. So that must be the guarantee for some wrinkle reduction results because it's gonna be a shame if there's none to hold for proof of the hefty price tag, right? It also contains hyaluronic acid, squalane, fatty alcohols and ceramides for moisturizing.
The company is very serious when it comes to looking for solutions and miracle creams against wrinkles and other ageing signs. So if you are up for a splurge, it's worth a try!
Setting aside the price, for now, the cream has a beige colour to it but does not leave any tint on the face whatsoever. It quickly sinks into the skin without leaving any stickiness at all even though the consistency is thick. This formula does not disappoint. Whether you are new to retinoids or you think your skin has had enough, you'll be blown away by how many improvements your skin can and will still show.
I've included this product in the list because of the fact that it did what it claimed to do, expensive or not. But I won't necessarily push anyone into pressure-buying. There are many amazing anti-wrinkle products mentioned here that won't break the bank.
Pros
Absorbs quickly
Lightweight
Visibly revitalises overall look and feel of the skin
Contains a lot of retinoids for against wrinkles
Moisturises well
Medik8 r-Retinoate Youth Activating Cream Intense can be bought from Look Fantastic
---
Anti-Ageing Regimen as a Better Foundation
No matter how amazing a product is, it can only do so much in helping your wrinkles. There are many other ways you can help prevent wrinkles. Stay out of the sun, wear sunscreen every day, and steer clear of harmful activities like smoking and drinking excessive alcohol.
The most important thing to remember is that wrinkles can appear early if you're not taking active care and doing natural preventive measures for your skin.
So stay under the shade. Stay hydrated. Always moisturize (according to your skin type). And make SPF your best friend!
My Thoughts
Take the time in getting to know what goes into the products that you put on your skin. You will become your own ever-reliable Google page if you've ingrained the importance of the different ingredients. You will know whether the product is safe for you even before buying it.
I hope you've found this list of the best face creams for wrinkles useful. There's something here for every budget and every skin type. Although these aren't the usual brands like Olay's, and L'Oreals, and Neutrogena's, etc. I like to think I'm bringing something new to the table.
Often it's those smaller brands that have more authentic ingredients. So give them a try and don't forget to let me know what you think of them in the comment section below!
Hollie xx
---
---
Anastasia Beverly Hills Benefit Cosmetics Bobbi Brown CeraVe Chantecaille Charlotte Tilbury Clarins ColourPop Dermalogica Dior Dyson ELEMIS Elf Cosmetics Estée Lauder Fenty Beauty First Aid Beauty Fresh Hourglass Huda Beauty Jane Iredale L'Oreal lancome La Roche-Posay Laura Mercier LORAC MAC Makeup Revolution Maybelline Molton Brown Morphe Nars Natasha Denona Neutrogena NYX Origins Peter Thomas Roth Revlon Sigma Beauty Smashbox Stila Tarte Cosmetics The Ordinary Too Faced Urban Decay YSL
---