The Best Moisturizer For Mature Skin In 2023
From around the age of 30, your skin starts to change. It doesn't become old overnight, but that's when it starts going downhill. Collagen production reduces and the skin tends to get drier. As someone who is in their 30s, I can testify to this!
Ageing and mature skin refer to anyone over the age of 30, I'm sorry to those I've shocked! But the good news is, you can decrease the signs of aging by using the correct skincare products. Using moisturizers with the correct ingredients that help prevent ageing and increase collagen production will, later on, make all the difference for mature skin.
I've put together the best moisturizers for mature skin, but really they're for all ages! These moisturizers will help your skin stay softer, stay more hydrated, help increase collagen and help against wrinkles and fine lines.
You'll notice that most of the moisturizers I've included are basic, no-frill, affordable moisturizers. The reason is that often the most basic ones are the best, after all, less is usually more! Since mature skin is really very similar to dry skin, these moisturizers work for both skin types.
Disclaimer: As an Amazon Associate I earn from qualifying purchases on Amazon and other affiliate programs. This means on some purchases, I make a commission. It doesn't mean you spend more, it simply allows me to keep this blog going!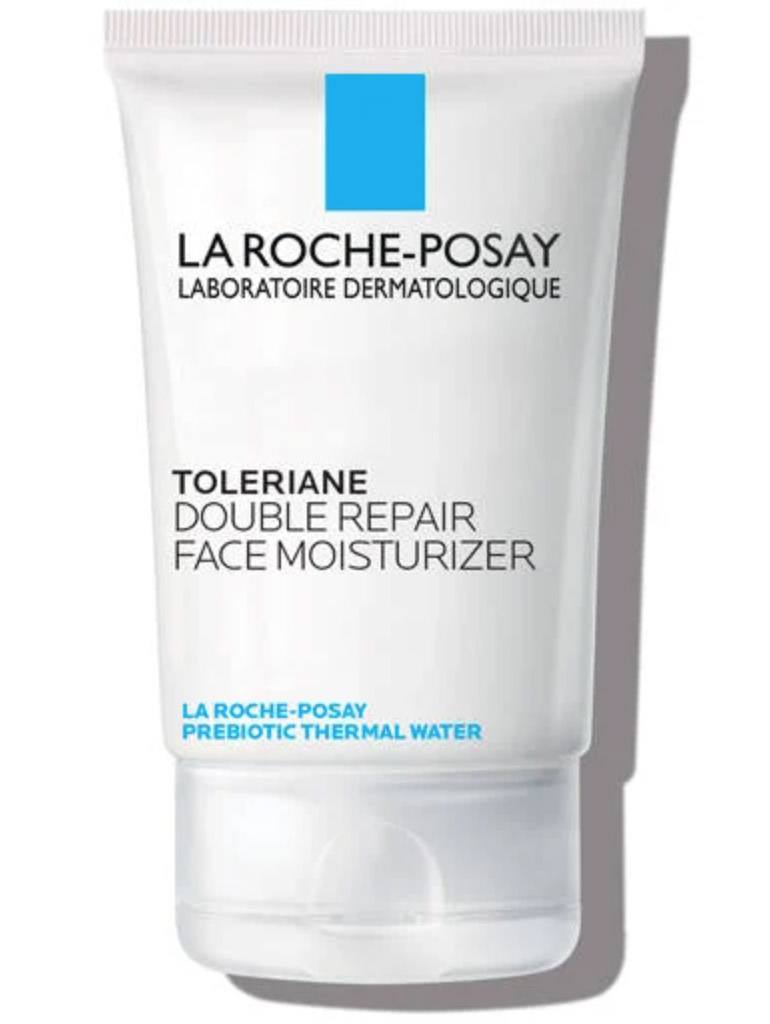 One of my favorite foundations for dry, sensitive and ageing skin is La Roche-Posay Toleriane Double Repair Face Moisturizer. It's a simple, yet effective moisturiser that does the job it's supposed to do.
Called the double repair moisturizer, it fights against the 2 main causes of premature aging:
Replenishes moisture in the skin
Repairs the skin's natural barrier
A broken skin barrier is one of the main causes of irritated skin. This moisturiser fixes that in just 1 hour! Yep, that means in 1 hour you notice a difference in the texture of your skin. You will notice softer and less irritated skin, and the results only get better over time.
Lightweight and comfortable to wear, the Toleriane Double Repair Face Moisturizer gives your skin 48 hours of hydration. This is really important for mature skin because as we age our skin becomes drier so we need all the hydration and moisture that we can get.
Formulated with Ceramide-3, Niacinamide, Glycerin and La Roche-Posay Prebiotic Thermal Water, they all help give your skin the food it needs to function at its best. You can use this moisturiser in the morning and evening.
La Roche-Posay makes the same moisturiser with SPF 30 which is an easy way to get your daily sunscreen. The SPF version should only be used in the morning because you don't need SPF when you're sleeping.
La Roche-Posay Toleriane Double Repair Face Moisturizer is:
Dermatologists tested and safe for sensitive skin
Allergy tested
Non-comedogenic / Oil-free
Fragrance-free
---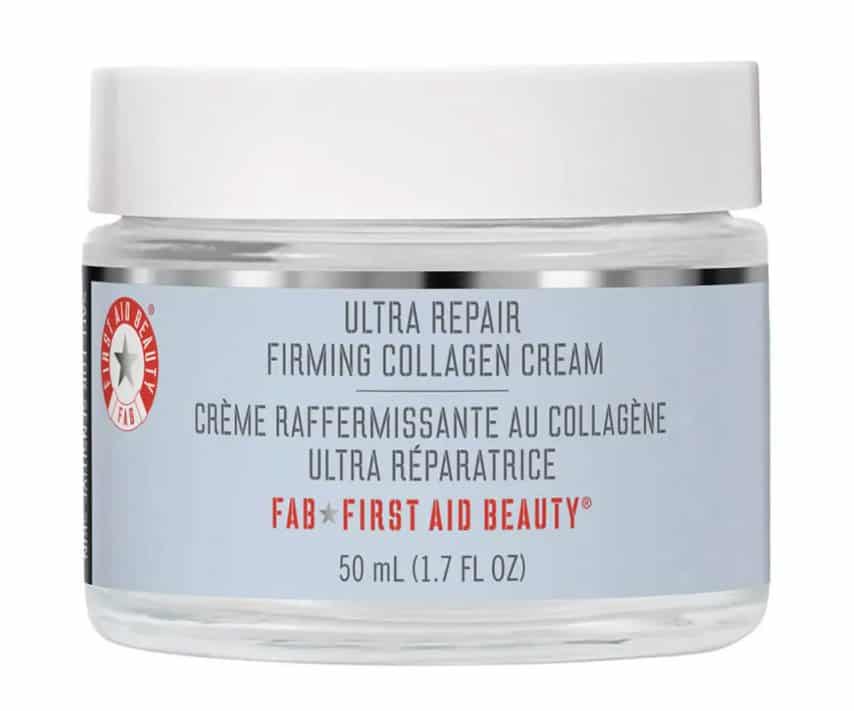 It's all in the name when it comes to the First Aid Beauty Ultra Repair Firming Collagen Cream! Loaded with collagen and other peptides, you can expect firmer and plumper skin. It's also formulated with niacinamide, also known as, vitamin B3, which helps with inflammation and reduces pore size.
Ideal for sensitive skin and those prone to eczema and rosacea, this cream will hydrate and repair your skin! Usually, you would expect a cream like this to have a heavy formula that is uncomfortable and thick.
Not the case with the Ultra Repair Firming Collagen Cream. It's lightweight and comfortable to wear for even the fussiest people and it absorbs quickly into the skin. You won't have any of that tacky feeling!
Expect plumper, more hydrated and younger-looking skin! Use this cream every morning and evening for the best results. This moisturiser also features in our post on the best body moisturisers for dry skin.
First Aid Beauty Ultra Repair Firming Collagen Cream is:
Paraben-free
Sulphate-free
Phthalate-free
Fragrance-free
Oil-free
Silicone-free
---
Looking to save money on your moisturizer? Check out the best drugstore moisturizer for all skin types here.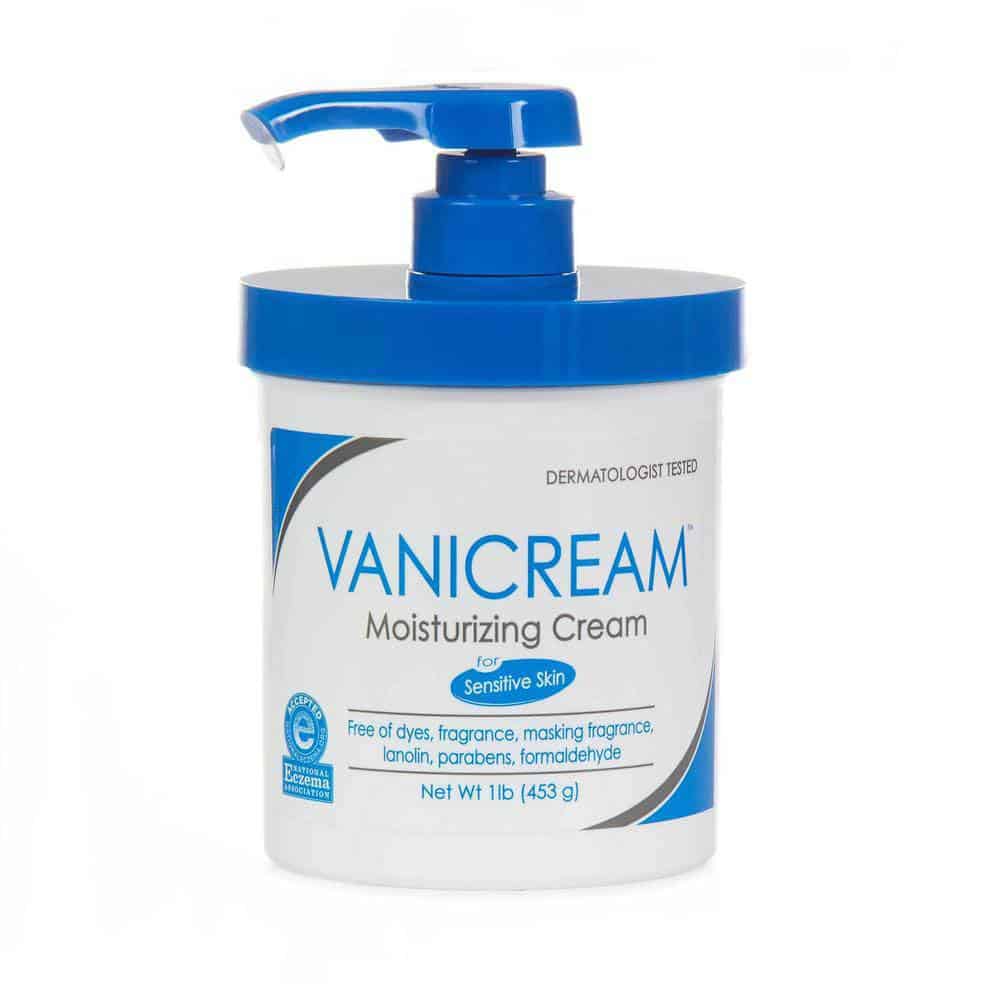 Don't be put off by the basicness of this moisturizer. That's exactly what makes it so great! And although it's not targeted at ageing skin, it's ideal for skin that struggles to keep its moisture which is what happens to skin that ages.
Named the best cream for sensitive skin by many, it's extremely gentle on the skin. The main job of this moisturiser is to restore hydration and moisture to the skin.
It's also known for soothing irritated and itchy skin making it ideal for those with eczema, psoriasis, ichthyosis and any other dry skin conditions. If you get breakouts from every cream you use, you need to try this one!
Recommended for all ages, and it really works for all ages. Ageing skin has trouble keeping moisture in, the second ingredient in the Vanicream Moisturizing Cream is petrolatum which is amazing at locking moisture into the skin preventing water loss.
This is exactly what ageing and mature skin needs. You can simply use petroleum jelly, like Vaseline, but the advantage of the Vanicream Moisturizing Cream is that it has other beneficial ingredients too that help keep the skin soft and hydrated.
You can use this moisturiser both day and night. The texture is on the thick side but it doesn't feel oily and it absorbs nicely and easily into the skin.
Vanicream Moisturizing Cream is:
Non-comedogenic (won't clog pores)
No botanical extracts or essential oils
Gluten-free
Dermatologist tested
Fragrance-free
Dye-free
Paraben-free
Looking to rewind the years around your eyes? Check out the best anti-aging eye creams!
One of the first moisturizing creams for dry, sensitive, and mature skin is the Eucerin Original Healing Cream. For over 100 years, Eucerin has been providing top-of-the-notch skincare, approved by dermatologists worldwide. The moisturizer has a really thick, rich consistency that's not at all oily- the perfect combination for an intensely hydrating moisturiser!
After applying the cream, give it a few minutes to get absorbed into the skin properly. And it does get absorbed properly, it leaves the skin without any greasy film, and in its place, you get hydrated, soft skin!
Like the Vanicream Moisturizing Cream, the Eucerin Original Healing Cream's second ingredient is also petroleum. Petroleum is used for locking moisture in the skin, which is great for dehydrated, mature and dry skin.
It also benefits those with conditions like eczema because it repairs the skin barrier. Although the Eucerin Original Healing Cream is sold as a body cream, it works anywhere on the body, including the face.
Ideal for those who don't like having too many products in the collection at one time, although I love this cream for those days when my skin is feeling extra dry!
Eucerin Original Healing Cream is:
Fragrance-free
Dye-free
Non-comedogenic (won't clog pores)
Paraben-free
---
Krave Beauty may be a relatively new brand, but they've quickly risen in the skincare world! Their products are simple, made from only a few ingredients and they seriously do the job! People swear about their products everywhere!
The Oat So Simple Water Cream is a lightweight cooling moisturiser that will instantly give your skin a boost of hydration. It's made from only 9 ingredients that are all beneficial for the skin.
The main ingredient is oats, known for their calming and soothing effect on the skin. Oats also help rebalance the skin from any environmental impacts.
You can use this cream in both the morning and evening. Lightweight and comfortable to wear, this cream is ideal for even the most sensitive skin. It does the job it says it will do and there are no frills to it!
What you see is what you get, this is very true with the Oat So Simple Water Cream! It hydrates and soothes the skin making it ideal for mature and sensitive skin and has become one of my moisturizer staples! Read my full review on Krave Beauty here.
Krave Beauty Oat So Simple Water Cream is:
Vegan
Cruelty-free
Fragrance-free
Free of essential oils
Free of colorants
---
Don't you love a product that's clinically proven to work? Well, that's exactly what the Curel Fragrance-Free Moisturizer is. It's clinically proven to provide 24 hours of continuous moisture! It's perfect for mature skin that struggles to hold onto its moisture.
Formulated with their unique Advanced Ceramide Complex & Shea Butter, it helps the skin prevent symptoms of water loss and dry skin from returning. Not only does it help your skin short-term but, it also helps it long-term!
Curel Fragrance-Free Moisturizer formula is lightweight and fast-absorbing, giving you all the benefits without the negatives that can sometimes come with moisturisers.
Curel made this cream with dry skin in mind, but since dry and mature skin is similar in so many ways, we think it will do wonders for mature and aging skin too!
Curel Fragrance Free Moisturizer is:
Fragrance-free
Hypo-allergenic
Curel Fragrance Free Moisturizer can be bought from Amazon | Walmart
---
Basic and straightforward, yet it does the job required! Don't be put off by the fact that it's not luxury, nor does it look it. This cream fixes the skin barrier in just one week!
For all those with mature skin that seems to be ageing too quickly, it's the skin barrier that you need to focus on. Well, that, and keeping moisture locked in which is exactly what this moisturiser does.
Made from glycerin which gives immediate relief to itchy and irritated skin, it's also perfect for sensitive skin. It locks the moisture in with petroleum so that there is minimum water loss.
The formula is lightweight, non-greasy and ideal for those extra dry areas that only seem to get drier with time. Sold as a body cream, it works well on the face too.
Cetaphil Moisturizing Cream is:
Fragrance-free
Paraben-free

Non-comedogenic
---
Ingredients to look out for in an anti-ageing moisturizer
There are quite a few beneficial ingredients to look out for before you buy any anti-ageing product. I've made a list of the most important ones. It doesn't mean that all your products need all of these ingredients- nope that would not be a good idea!
If your skincare products have one or two of these ingredients, then they'll help with anti-ageing! Obviously, the ingredients need to be paired properly and formulated well for them to work on your skin.
Collagen
Collagen is probably one of the most important ingredients to add to your skincare routine to help you combat ageing. As we age our natural production of collagen slows down.
Are you wondering why you need collagen at all? Collagen is a protein in the skin that gives it its stretchiness, kind of like the springs in a mattress. For your skin to be healthy, you need collagen!
Since the production of collagen decreases with age, it's a good idea to add it to your skincare routine before you actually notice your skin sagging.
2. Hyaluronic Acid
Hyaluronic acid is one of the best ingredients for dry and mature skin. It takes all the moisturise and locks it into your skin, preventing dryness, and leaving you with plump and hydrated skin. It also helps fill in fine lines giving you a younger, more youthful appearance.
3. Ceramides
Ceramides aka lipids are like the glue for your skin. They hold everything together and create a thin protective layer over the skin to prevent moisture loss. This also helps protect the skin from environmental damage and is great for anti-ageing.
4. Fragrance-free
Ok, so this isn't something your moisturiser should have, but rather the opposite. Always choose fragrance-free moisturisers. The fragrance is only used to make the product smell nice, which is something that most luxury and expensive brands do.
However, it's highly unnecessary and it can cause your skin to become more sensitive over time. If you want to smell nice, use perfume, but, avoid fragrance in your skincare.
5. Use SPF
Wearing SPF every day is an absolute necessity, even if it's not sunny! Your moisturiser doesn't need to have SPF, but an easy way to remember to wear SPF daily is to wear a moisturiser that has SPF in it.
My Thoughts
All of these moisturisers mentioned are really great and beneficial for mature skin as well as dry and sensitive skin.
If they sound repetitive with their ingredients and skincare benefits, that's because they all have one goal in mind, to help keep your skin hydrated and to repair the skin barrier. So inevitably, some of the ingredients and key benefits do overlap!
One thing you need to remember is that everyone has different skin and there's no one cream or moisturiser that works for everyone. The trick is to find the one that works for you, and there should be at least one from this list that will help your skin. Remember to always do a patch test first, especially if you have sensitive skin!
Hollie xx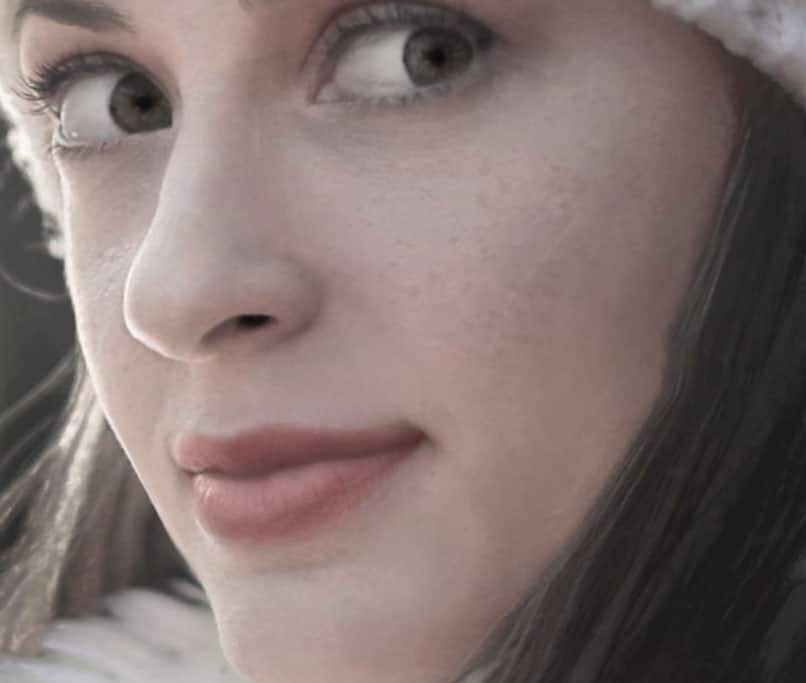 Hi, I'm Hollie, and I own BeautywithHollie.com. I love everything to do with beauty and love sharing my knowledge, advice, and beauty finds! Makeup and beauty are here to enjoy, and Beauty With Hollie is here to take the stress out of it!
---
---
Anastasia Beverly Hills bareMinerals Benefit Cosmetics Bobbi Brown CeraVe Chantecaille Charlotte Tilbury Clarins ColourPop Dermalogica Dior Dyson e.l.f. Cosmetics ELEMIS Estée Lauder Fenty Beauty First Aid Beauty Fresh Giorgio Armani Hourglass Jane Iredale L'Oreal Lancome La Roche-Posay Laura Mercier LORAC MAC Makeup Revolution Maybelline Morphe Nars Natasha Denona Neutrogena NYX Origins Peter Thomas Roth Revlon Sigma Beauty Smashbox Stila Tarte Cosmetics The Ordinary Too Faced Urban Decay YSL
---