The Best Anti-Aging Beauty Products in 2023
A lot of young people think that because they're young and healthy, they don't need anti-aging products. Wrong, wrong and wrong!
Skin starts aging from the '30s. Yep, that means from the age of 30, you should incorporate anti-aging ingredients into your skincare and beauty routine.
Honestly, it's actually rather easy to do. Many skincare products are already infused with ingredients that prevent the signs of aging and wrinkles.
The trick is finding the correct products for you and your skin. We've put together here some of the best anti-aging beauty products. For every budget and every skin type, we have something for you! From moisturizers to overnight creams, retinol and eye serums are a few of the products that are mentioned here.
Stop the signs of aging by switching your regular moisturizer and serums for those with preventative ingredients!
Disclaimer: As an Amazon Associate I earn from qualifying purchases on Amazon and other affiliate programs. This means on some purchases, I make a commission. It doesn't mean you spend more, it simply allows me to keep this blog going!
Skinceuticals tackles the aging problem by targeting the root of it with its Triple Lipid Restore Treatment! Aside from being luxurious, this moisturizer actually works!
So how does it work? Lipids are natural compounds in our skin that protect our skin and create a barrier. They help keep the skin plump and full.
As we get older the body creates fewer lipids, resulting in the barrier being broken. This moisturiser fixes that problem. It also evens out the skin tone and smoothens the skin. This is one of the most hydrating, non-oily moisturisers and it's ideal for aging and mature skin!
Spoil your skin and rewind the years with the Skinceuticals Triple Lipid Restore 2:4:2, It's clinically proven to work! The moisturizer is fragrance-free.
---
This award-winning day cream reduces wrinkles and lines in just 14 days! Yes, that's their claim and it's been clinically proven too! But, it also gives the skin instant results. It loads the skin with hydration, giving dry and dehydrated skin nourishing results in just 1 hour!
Ideal for aging skin, the key ingredients are mimosa, padina pavonica and rose. While that may not mean much to you, (ingredients more often than not sound like double-dutch), what you need to know is that these ingredients are anti-inflammatory, anti-aging benefits and calming properties.
Next time you need fast results and you don't want botox, this cream is the perfect alternative! Well, almost anyway!
---
Skincare products don't have to break the bank for them to work. CeraVe skincare proves that!
They produce simple, yet effective skincare products that do the job. They do so without extra faff and ingredients, that many other skincare brands get sucked into! Developed with dermatologists, you can rely on this oil to benefit your skin rather than the opposite!
Affordable, yet effective this gel oil is made from a unique combination of 5 ceramides to maximize the effects on your skin.
It instantly hydrates the skin and improves radiance giving you younger more youthful-looking skin. Targeting dry, flaky skin as well as lines and wrinkles, gives quick results. It gives long-lasting results and is non-comedogenic and fragrance-free.
---
This cream is favoured by many. It adds a ton of moisture to the skin and always leaves it feeling super soft and hydrated.
Get a head start on your anti-aging skincare routine with the Clarins Multi-Active Night. Perfect for those who haven't yet developed too many lines and wrinkles, as it targets early signs of aging.
Its ingredients include organic teasel, myrothamnus and organic california poppy, to mention a few. These help minimise fine lines and wrinkles and help to restore your skin so that it's soft, smooth and toned.
Ideal for normal to dry skin including aging and mature skin.
---
This serum speaks for itself! It works hard to repair the skin, while you relax and get some sleep! In reality, this serum is more than just a basic serum. It's a 7-in-1 that helps with :
Line Reduction
Firmness
Even Tone
Strengthening
Hydration
Radiance
Anti-Oxidants
Sounds impressive? Well, the results are even more splendid! Infused with hyaluronic acid and other powerful ingredients, the serum helps the skin repair itself.
After only a few days you will see smoother and younger-looking skin. Easy to apply with its useful dropper tool, the serum is lightweight and comfortable on the skin.
Apply it after you cleanse, and before you moisturize.
Dermatologist-tested and recommended for all skin types, this serum makes getting youthful skin easy! The only disadvantage to Advanced Night Repair is the price, but for the majority, there's no looking back!
---
One of the first areas to get affected by aging is around the eyes. Whether you smile a lot, (or frown!) there is constant movement by the eyes.
Why the eyes age quicker than the rest of your face is not only due to facial expressions but, rather due to the fact that the skin around the eyes is thinner and more delicate.
Because of that, any changes are more noticeable and much quicker too! But, don't despair. It's products like the Neutrogena Rapid Wrinkle Repair Retinol Eye Cream to the rescue!
This cream is made from retinol and hyaluronic acid, 2 of the most important anti-aging ingredients. Retinol is the easy solution to rewinding the years off your face.
Retinol encourages the skin to produce more collagen, which is a natural protein that the body produces. As we age, the body produces less of it. The hyaluronic acid adds moisture back into the skin, helping the skin stretch and reduce lines and wrinkles.
While many retinol products are called retinol by name, they often don't do the job, this one is called retinol and does exactly that! It helps to brighten and even out the skin tone, reduce dark circles, reduce the signs of crow's feet and smooths fine lines.
If you've never used retinol, build up the use slowly until you can use it every day. If you're using it during the day, follow up with some SPF.
The cream is lightweight and comfortable to wear, but obviously, the most impressive part is what it does to the skin! You will look less tired, and your circles will reduce greatly!
Can't get a full night's sleep? Fake it, till you make it! Check out more anti aging eye creams.
---
Another winning anti-aging cream is the L'Oreal Revitalift Triple Power Hydrating Moisturizer! It delivers noticeable results in just 1 week, you can expect softer more supple, firmer skin, reduced pigmentation and less prominent lines and wrinkles!
Formulated with hyaluronic acid to lock the moisture into the skin, pro-retinol is a retinol derivative that helps reduce the signs of aging, and vitamin C adds radiance to the skin.
With a lovely texture that's non-greasy yet still hydrating, the moisturizer is lightweight and absorbs quickly into the skin. It leaves the skin hydrated for up to 24 hours!
Available in Original, Fragrance-Free, and Broad-Spectrum SPF 30 Sunscreen.
---
Common Anti-Aging FAQs
Can you reverse the signs of aging?
The only way to fully reverse aging is by going down the botox or laser route. Creams help and make a huge difference to the skin, but they can't get rid of deep-set wrinkles and lines.
At what age should you start using anti-aging skincare?
The skin starts producing less collagen from around 30, so your best bet is to begin using anti-aging skincare just before your 30s. Start slowly with gentle products.
What's the best product for mature skin?
Obviously, genetics play a huge part in your aging process. However, if there was one product I'd tell you to use every day, it's sunscreen! The sun is the enemy of the skin and actually causes a lot of wrinkles and lines.
Once you have wrinkles and lines, sunscreen can't help. But, if you wear SPF every day when you're younger, your skin will age slower than it would have without SPF.
Is it ever too late to start?
It's never too late to start taking care of your skin. While starting younger will definitely give you better results, it's better late than never! Start by slowly adding retinol and hyaluronic acid into your skincare routine.
For even better results, you can opt for an anti-aging home device like The NuFACE Facial Toning Devices, the CurrentBody Skin LED Light Therapy or the Ziip Beauty Nano Current Skincare. Easy to use, with longer results, it's easy to see why they're so popular!
Final Thoughts
When it comes to the beauty world, we can all agree that the market is oversaturated. The choice is huge with each product promising more than the one before! To put it mildly, it can be confusing!
That's why we've done the hard work for you and found some of the best anti-aging beauty products to help protect your skin and rewind the years.
Obviously, everyone's skin is individual and there's no one fix for everyone. Sometimes, it can take a little trial and error to figure out which products work for you. While that's annoying, don't be put off- it's normal.
Each of these products is designed to help your skin look and feel younger and each one is a really good choice and ideal for aging and mature skin!
Check out these makeup mistakes that are big culprits in making you look older!
Hollie xx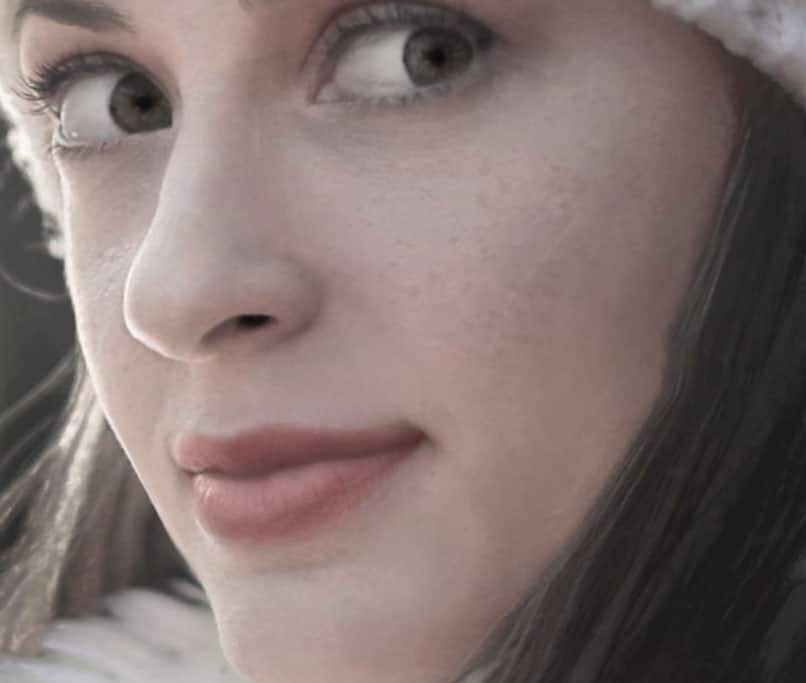 Hi, I'm Hollie, and I own BeautywithHollie.com. I love everything to do with beauty and love sharing my knowledge, advice, and beauty finds! Makeup and beauty are here to enjoy, and Beauty With Hollie is here to take the stress out of it!
---
---
Anastasia Beverly Hills bareMinerals Benefit Cosmetics Bobbi Brown CeraVe Chantecaille Charlotte Tilbury Clarins ColourPop Dermalogica Dior Dyson e.l.f. Cosmetics ELEMIS Estée Lauder Fenty Beauty First Aid Beauty Fresh Giorgio Armani Hourglass Jane Iredale L'Oreal Lancome La Roche-Posay Laura Mercier LORAC MAC Makeup Revolution Maybelline Morphe Nars Natasha Denona Neutrogena NYX Origins Peter Thomas Roth Revlon Sigma Beauty Smashbox Stila Tarte Cosmetics The Ordinary Too Faced Urban Decay YSL