The Retinol Cream That Changed My Skin- No7 Advanced Retinol 1.5% Complex Night Concentrate
After reading all the hype around this cream, I had to get my hands on it! It was all over the media and there was a waiting list of over 100,000 people! If that's not impressive, I don't know what is!
No7 Advanced Retinol 1.5% Complex Night Concentrate is one of the best over-the-counter retinol and to top it off, it's also affordable! With all its anti-ageing claims, it's no wonder people can't wait to get their hands on it!
I bought the cream a couple of months ago, but since I've never used retinol before, I had to give my skin time to get used to it. I held off doing a review until now because I only started using it daily about a month ago. It's all about honesty, and I wanted to give you the full picture!
Disclaimer: As an Amazon Associate I earn from qualifying purchases on Amazon and other affiliate programs. This means on some purchases, I make a commission. It doesn't mean you spend more, it simply allows me to keep this blog going!
What is Retinol?
Let's start at the beginning of what retinol is and how it works to improve your skin. Retinol is a vitamin A derivative that helps to reduce wrinkles and fine lines, reduce the size of pores and improve skin tone.
It does this by improving the production of collagen in the skin which improves elasticity and cell turnover. It has loads of anti-ageing claims to help your skin stay young and youthful.
Retinoic acid is the real form of retinol which you can only get by prescription. The main difference between retinoic acid and retinol that you buy over the counter, is that the retinol you buy over the counter needs to be converted to retinoic acid by your skin.
This takes time and therefore, the results won't be instant. With any over-the-counter retinol, you need to use it for a few months to see any substantial results. So my first tip to you is to be patient!
Another important thing you should know about retinol is that for it to have any effect on your skin, there needs to be at least 0.025% of retinol in the product. That's where most over-the-counter retinals go wrong!
The No7 Advanced Retinol 1.5% Complex Night Concentrate has 0.3% which is perfect! More does not necessarily mean better, sometimes it just causes more irritation.
When starting with retinol you need to start slowly so that your skin gets used to it. Start by applying the cream to your skin once a week, slowly building it up over a few weeks until you are applying it every day. This is so that your skin gets used to retinol and doesn't react badly to it.
Now that we've covered the basics of Retinol let's get into the No7 Advanced Retinol 1.5% Complex Night Concentrate- the cream that took the world by storm and that will rewind your skin's age!
There are loads of over-the-counter retinol products that you can buy, but the No7 retinol is one of the best! It has all the right ingredients to give your skin maximum benefit, with minimum side effects.
A common and well-known side effect of retinol is that it can irritate. No7 knows this and has addressed it by adding a soothing peptide to the cream which reduces irritation and I can vouch for that!
My skin isn't overly sensitive but it reacts to a bad formula. I have never had an issue with the No7 retinol, it never stung or felt uncomfortable, even in the beginning! Applying this retinol feels like applying a moisturiser on the skin! It is also fragrance-free which is a must for retinol to work properly. The ingredients are impressive and they thought of everything!
It's important to remember to only use this cream at night and always apply sun cream in the morning. This is because retinol makes your skin more sensitive to UV rays and sunlight makes retinol less effective.
You can use any product that has SPF in it from foundation to moisturizer to tinted sunscreen. As long as it has SPF in it, you're good to go!
My Honest Review of the No7 Advanced Retinol
I started using the No7 Advanced Retinol 1.5% Complex Night Concentrate about 2-3 months ago. As the instructions advised, I started using it once a week because I'd never used retinol before. I slowly built it up to every night and now I am using it nightly.
After cleansing and moisturising, apply 2 pumps of the No7 retinol. Be careful not to apply it near your eyes and other sensitive areas on your face. As already mentioned, I never had any irritation with the retinol.
From the start, it felt like applying a regular moisturiser. What did take time was seeing results. Eventhough I knew it takes time to see results, part of me still expected it overnight! Well, that didn't happen, but over 2 months I can say I can see some results!
Since hitting the big 30, my skin has taken a turn for the worse. Well, not so dramatic but there are signs of ageing. My skin looks dull and doesn't feel quite as firm. As for my pores, they've always been a disaster, from too many blackheads to too many open pores, the struggle is real!
After using the retinol nightly for about a month, the obvious difference in my skin is the improved texture and the reduced breakouts.
I used to regularly break out which has mostly disappeared now. My skin has a more even texture and the dullness has gone and been replaced with a slight glow!
Another welcoming result is that the lines on my forehead and around my eyes have greatly reduced. They're no longer so noticeable, nor are they as deep as they were.
I haven't yet seen any major changes in my pores. Many users find that retinol helps with reducing the size of pores, but it's still early days and some results take longer to happen.
It can take up to 6 months to see the proper effects of retinol so I guess I need to be patient! Hopefully, my pores will improve dramatically over the next few months, time will tell!
My Thoughts
When I first bought the No7 Advanced Retinol 1.5% Complex Night Concentrate, I have to admit, I was sceptical. I didn't fully believe that it would turn back the clock.
However, I'm happy I was proven wrong! This retinol indeed does turn back the clock and gives the skin a more youthful appearance. This retinol is safe for sensitive skin, has impressive ingredients and comes with a whole booklet of advice on how to use it.
You get the feeling that No7 is looking after you and your skin! Prepare to see amazing results from this cream, it doesn't disappoint! Check out the No7 eye retinol, which is more gentle as it's made specifically for the eye area.
Hollie xx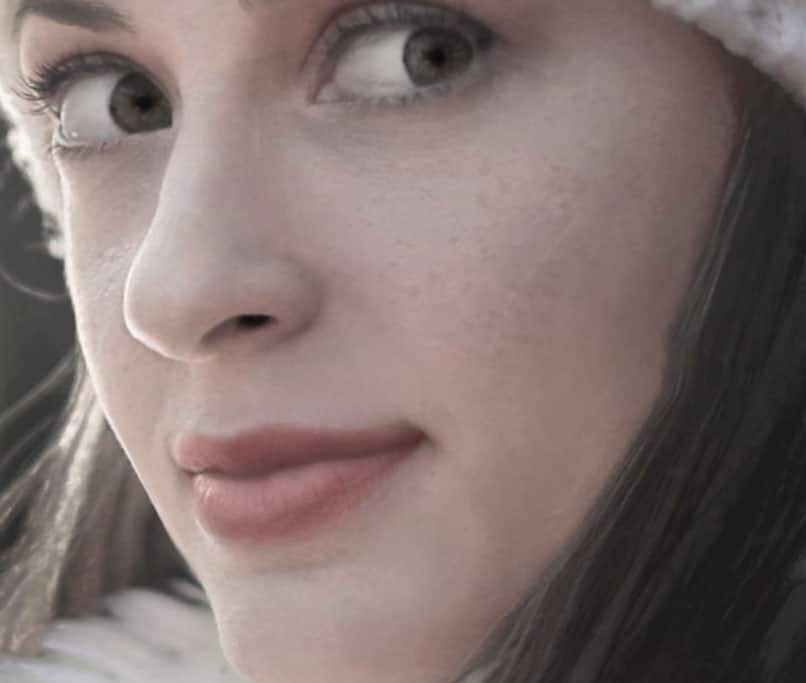 Hi, I'm Hollie, and I own BeautywithHollie.com. I love everything to do with beauty and love sharing my knowledge, advice, and beauty finds! Makeup and beauty are here to enjoy, and Beauty With Hollie is here to take the stress out of it!
---
---
Anastasia Beverly Hills bareMinerals Benefit Cosmetics Bobbi Brown CeraVe Chantecaille Charlotte Tilbury Clarins ColourPop Dermalogica Dior e.l.f. Cosmetics ELEMIS Estée Lauder Fenty Beauty First Aid Beauty Fresh Giorgio Armani Hourglass Jane Iredale L'Oreal Lancome La Roche-Posay Laura Mercier LORAC MAC Makeup Revolution Mario Badescu Maybelline Morphe Nars Natasha Denona Neutrogena NYX Origins Peter Thomas Roth Revlon Sigma Beauty Smashbox Stila Tarte Cosmetics The Ordinary Too Faced Urban Decay YSL
---