Pink Eyeshadow Looks For All Occasions and Skill Levels
Eyeshadow is an art of its own, it's like painting except on your face! It's a fun way to try out new palettes and new shades. Sometimes all we need is a little inspo to get going.
We've already covered quite a few different eyeshadow looks, like smokey eyeshadow looks, fall eyeshadow looks, purple eyeshadow looks, yellow eyeshadow looks, colourful eyeshadow looks and bridal ones.
With Valentine's Day right around the corner, there's no better time for some pink eyeshadow look inspiration!
We've put together some of the most creative and original pink eyeshadow looks. We've covered makeup looks for all occasions from everyday to dressy ones, as well as looks for all skill levels.
1. Pink Cut Crease Eyeshadow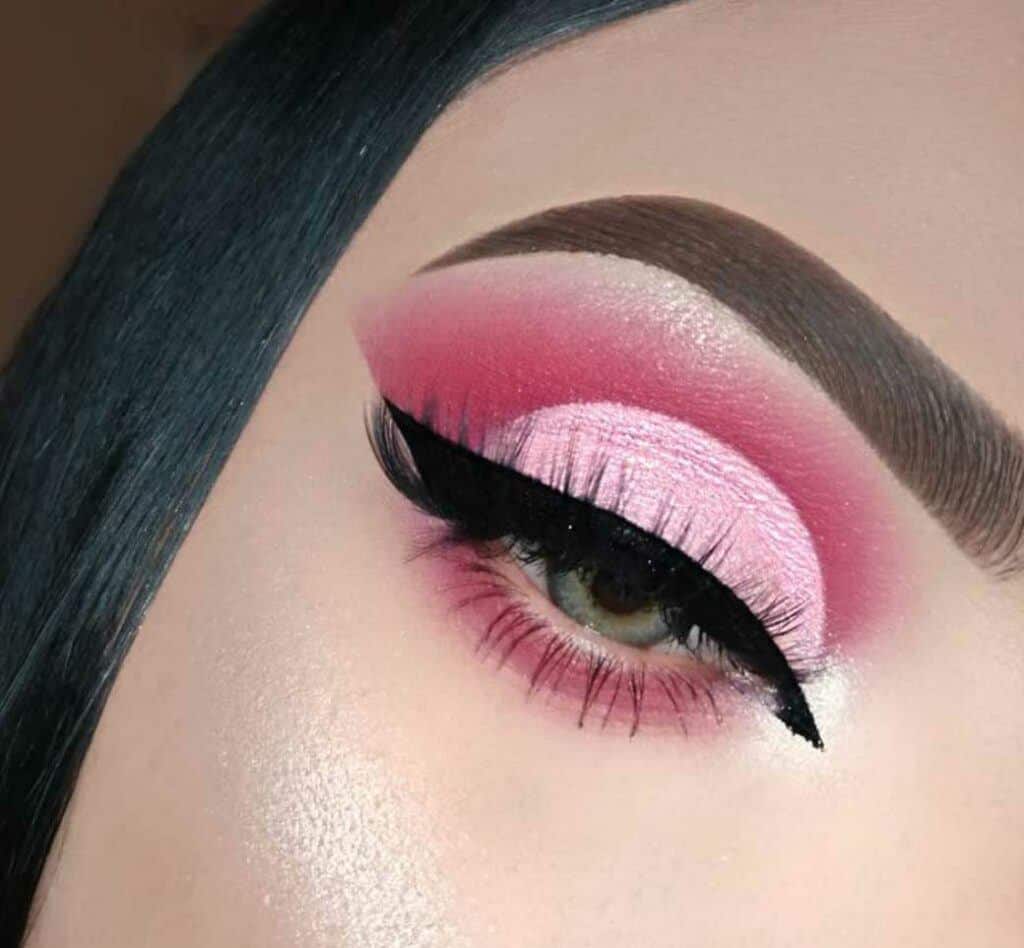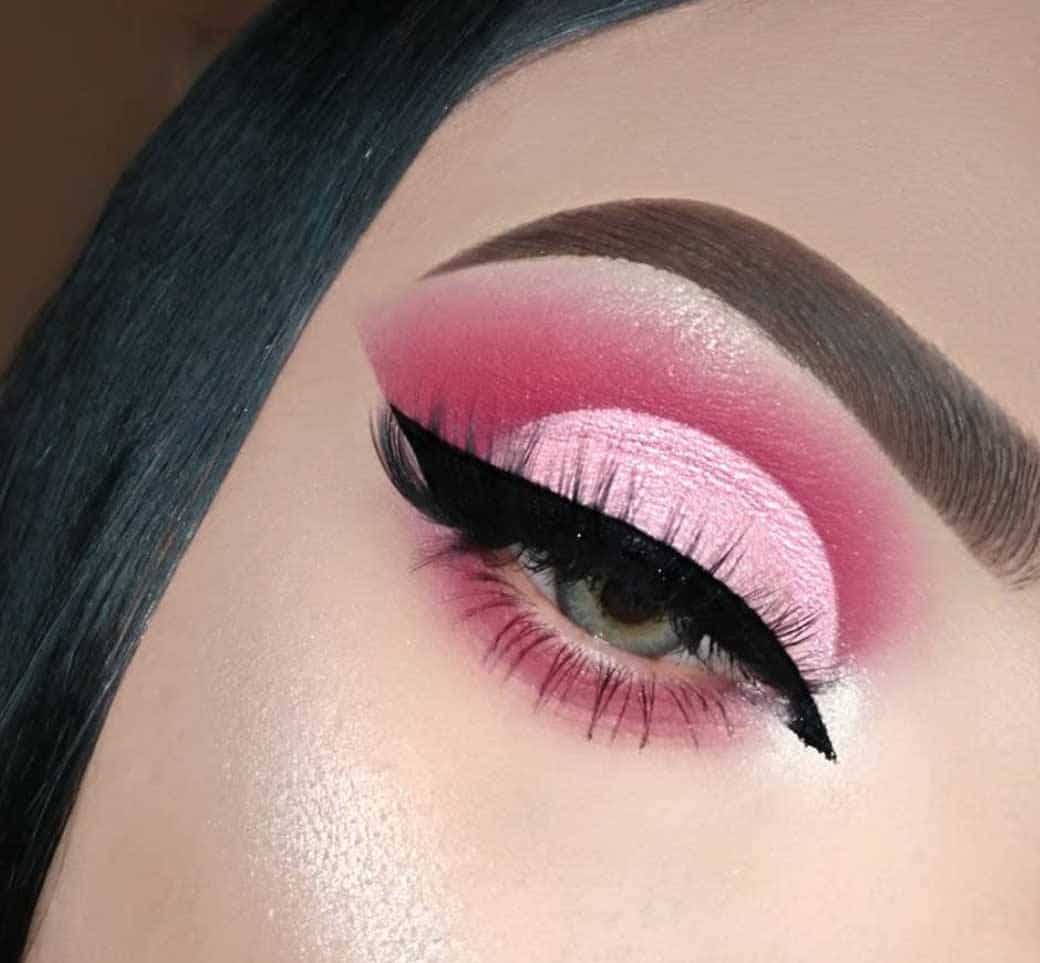 Starting off this pink eyeshadow inspiration with a beautiful cut crease smokey pink eye look!
This look isn't too hard to recreate, you simply start off with the smokey part, then add a base to the lids and apply a baby pink shade on top. I would say it's about mid-range. The results are gorgeous and very pink!
---
2. Tie-Dye In The Eye
Any makeup look that James Charles tries turns to gold, or in this case pink!
With tie-dye being all the rage at the moment, you can rely on James Charles to turn it into an eyeshadow look! He takes the word talent and creativity to new levels.
You can create this look with James Charles own Morphe palette, it has all the shades you need. I would rate this look as easy because it can't really go wrong! All you'll do is create your new version of it!
---
3. Going Coral
Create something original with this coral eyeshadow look. It may not be an everyday look, but it's definitely a fun one to try out and I love the white line. It will get all the heads turning:)
Recreate this look with the Lime Crime Venus XL Eye & Face Palette.
---
4. Gradient Eyeliner
I know I said this was a blog post on eyeshadow looks, but after seeing this stunning eyeliner, I simply had to include it! I think the way this look was achieved was with 2 shades, but it could also be that it was just one.
Blending out colours can create that gradient effect. I think this look is medium in terms of its rating, mainly because of the winged eyeliner.
---
5. Bejeweled Eye Look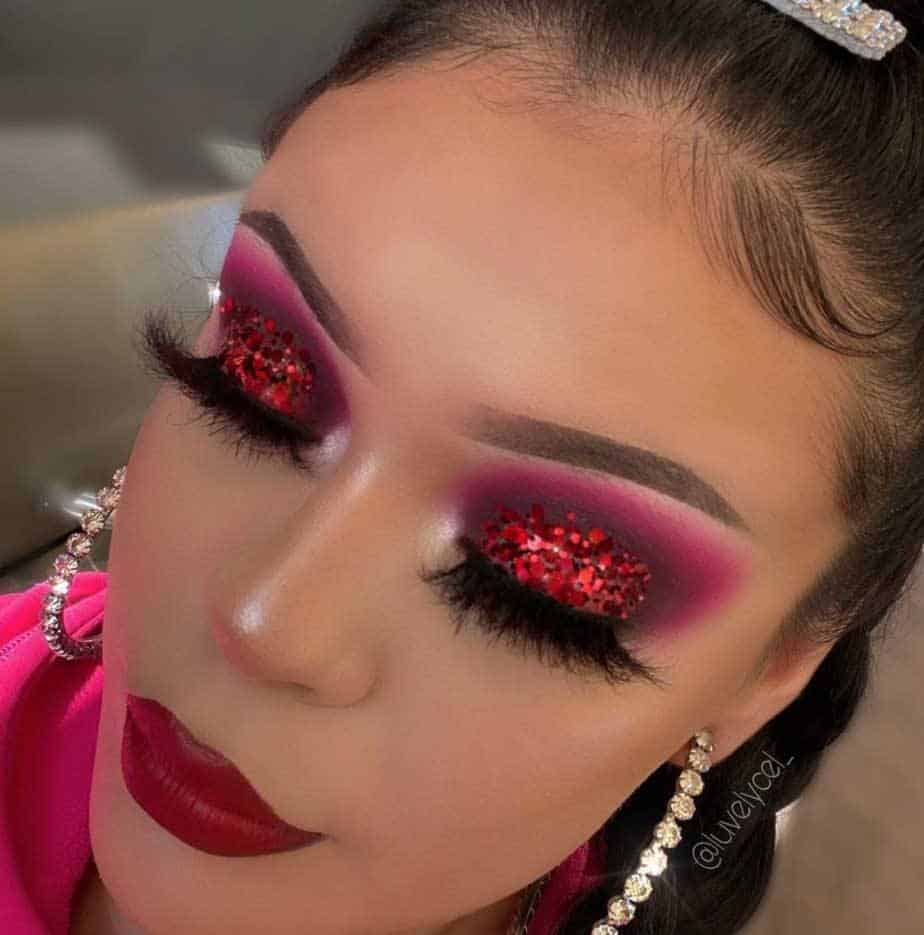 Glam up your eyes with this bejewelled look. You can tone it up or down depending on your preferences, but if you love shimmer and pink, you'll love this look!
This look gets a medium in its rating, those who have some experience and makeup skills will be able to pull this off. You don't need to be a pro to achieve this look!
---
6. Girly Christmas Plaid in Pink
I know Christmas has come and gone, but, I couldn't resist including this stunning plaid eyeshadow look! I love the girly take on this classical look. It's fun, girly and festive!
To recreate this look, your skill level needs to be quite advanced, so it gets a hard rating from me.
But, if you love this look and want to recreate it, give it a go, even if you aren't a pro at makeup. You know how the expression goes- practice makes perfect!
---
7. Shimmer All The Way
Get party-ready with this eyeshadow look. You can never go wrong with a classical shimmery eye, especially when it's pink!
This look is pretty easy to recreate, the trick is applying the glitter without getting it everywhere. I recommend using strong eye glue to keep it in place properly. This look gets a rating of easy-medium.
---
8. Cotton Candy Skies
Float away in your own pink clouds with this fab twinkling eyeshadow! Dream big and don't settle for less! This is one of the harder looks to recreate, some experience is required.
---
9. Rose Diamond Eyes
Easy to recreate, this look will give you sparkle and glam without requiring too much experience. You can use any base colour and any coloured gems, but obviously pink is always a fave!
---
10. Two-toned Fuchsia
Go bold with this fuchsia-pink eyeshadow. Tone it up some more by adding some purple eyeshadow under your lower lashes! It's easy to recreate and very effective.
---
11. Double Winged Eye
Gorgeous and super effective but….one of the hardest to recreate! Getting one-winged eyeliner perfect is a struggle for many, so 2 parallel lines are even more difficult.
However, it's one of the best looks to practise getting your winged eyeliner perfect, so give it a try!
---
12. Smokey All The Way
You can never go wrong with a beautiful smokey eye, they will always be on-trend and they flatter all eyes! Recreate this with your favourite colour and finish.
This eyeshadow look gets a rating of medium. With a little practice, this look is not too hard to recreate!
---
13. Heart Lollies
Spice up your Valentine's Day with this cute eyeshadow look. It's original and fun! I think it's about medium in rating, sometimes drawing details on your eyeshadow can take some practice.
---
14. Candy Cane Shadow
Another Christmas eye look for you and quite an original one too! Recreating this look may be on the difficult side, but it will definitely improve your eyeshadow skills. You can recreate this look with any colour, but pink really step it up!
---
15. Feeling Cherry
Can eyeshadow get any more pink? This eyeshadow has the smokey factor, the pink factor, the cut crease factor and the glitter factor! Loads of techniques in one and it sure is one gorgeous look. This is a medium-hard look to recreate.
---
16. Be Bold
Don't let anyone or anything stand in your way of achieving what you want! Being a woman shouldn't stop you! This pink eyeshadow look is bold and tells the world- I'm in control.
This look is medium in terms of how hard it is to recreate. Getting the shape right can be a little tricky but it's well worth the effort! A great palette for this look is the ColourPop Won & Don Palette!
---
My Thoughts
The sky's the limit when it comes to the different eyeshadow looks you can recreate. Sometimes all you need is that boost of creativity and ideas to get you going!
As a pink lover, I love all of these looks, one of my favourite pink eyeshadow palettes at the moment is the Natasha Denona Mini Love Story! Which one is your favourite? Let me know in the comment section below!
Hollie xx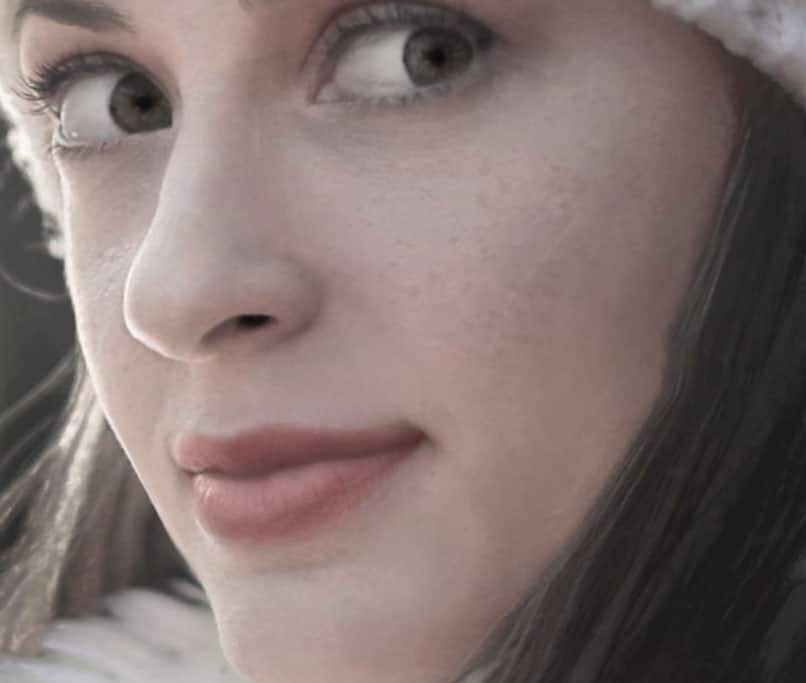 Hi, my name is Hollie, and I own BeautywithHollie.com. I love everything to do with beauty and love sharing my knowledge, advice and beauty finds! Makeup and beauty are here to enjoy, and Beauty With Hollie is here to take the stress out of it!
---
---
Anastasia Beverly Hills Benefit Cosmetics Bobbi Brown CeraVe Chantecaille Charlotte Tilbury Clarins ColourPop Dermalogica Dior ELEMIS Elf Cosmetics Estée Lauder Fenty Beauty First Aid Beauty Fresh Hourglass Huda Beauty IT Cosmetics Jane Iredale L'Oreal lancome La Roche-Posay Laura Mercier LORAC MAC Makeup Revolution Mario Badescu Maybelline Morphe Nars Natasha Denona Neutrogena NYX Origins Peter Thomas Roth Revlon Sigma Beauty Smashbox Stila Tarte Cosmetics The Ordinary Too Faced Urban Decay YSL
---