Fall Eyeshadow Looks To Inspire You This 2023
When the weather starts cooling and the leaves start falling it always feels exciting. With the change of colours to the leaves, it's time to change the colours of your eyeshadow.
The part I love best about fall is the colours that come with it. The leaves turn into the most beautiful deep shades of the rainbow. From reds and oranges to yellows and purples.
I've put together some fall eyeshadow looks to inspire you this season! If the leaves can have fun, so can you. And these eyeshadow looks are bound to win you over with their stunning colors!
1. Fall In the Eye
I've called this a fall sunset look because it really reminds me of a sunset, yet with deeper fall colours as appose to pastels or brighter colours. It's a really simple yet effective fall look.
Start with a deep red all over the eye and bring it out a bit. To create that intense shimmery gold/yellow, either use a damp brush or my favourite way is to spray the brush with some setting spray and then apply the shadow.
It gives the most intense colour! Don't forget to add some yellow to the inner corner and copy the shades underneath the eye!
---
2. Sunset Vibes
This look is a little harder to recreate than the previous look simply because of its amazing smooth blend! You really need some good blending brushes to pull off this look.
The colours remind me of an autumn leaf just in a smoother version! Looking at the eyes is mesmerising, they are beautiful and this look can really be worn in spring and summer too, especially with their strong resemblance to a sunset!
To recreate this look, start with the lighter colours and slowly add the darker ones blending the whole time! Don't forget to add that shimmer to the inner corner and under the brow. It helps bring the wow factor to the look!
---
3. PB&J Inspired
Anyone who loves peanut butter and jelly will love this look! Haha, just kidding, I happen not to like peanut butter and jelly together. Being English, it simply does not go with my taste buds! However, I love these eyes! They are fun, autumny and original!
To recreate, start with a light brown/beige all over the eye and eyelid. Then using a deep brown cover your eyelid until the crease and blend it out softly.
To get those beautiful copper lines, use copper eyeliner, it's easier to use than glitter and you won't need to worry about any fallout!
---
4. Smokey Bronze Fall Eye Look
I am obsessed with these eyes! It's so simple yet so effective and the best part is anyone can do this look, no matter your level of makeup skills!
All you need is a base colour and an awesome intense bronze. Use a base colour to cover the eye until the eyebrow. Then use a deep bronze to cover the whole eye and part of the upper lid to create a smokey look.
To get that pop of colour, take a lighter shade of bronze and dab it in the middle. Of course, don't forget about the shimmer on the inner corner of the eye and under the brow!
---
5. Rainbow Colored Eye Look
Ok, so this look is one of the harder ones to recreate, simply because of all the colours of the eyeshadow. However, the results are totally worth it. Maybe not for an everyday look, but definitely for a party and a fun evening out!
The rule of thumb is to always start with lighter colours when you want to mix colours. So start with a base colour, or go straight for the orange colour. Cover the eyes and bring them up the brows.
Then take a light yellow shade and cover just the eyelid. Next, take a purply/bluish shade and apply it along the lashes blending out a bit. To get that beautiful blend between purple and yellow, take a deep pink and really blend it all out.
To finish the rainbow look, take blue, green and yellow and apply them under the lower lash. For that, I recommend a smaller more precise brush. Don't forget the most exciting part- the glitter! Use some makeup glue and apply the glitter to the inner corner. Now you're ready to party!
---
6. Deep Red Eyeshadow
This look is simply breathtaking! The eyeshadow is stunning but what's more, is that it totally complements the colour of her eyes!
To recreate this look you need some serious deep reds. She has used the Natasha Denona Sunrise Palette which is a really pretty palette. Use a medium reddish pink shade and cover your eyelid and the outer corner. Then take a deep red and apply it to the outer corner to really bring out that smokey eye look.
Apply a shimmery pink to the centre and some sparkle to the inner corner. To finish the look, use your deep red under the eye connecting it to the smokey lid. Blend it out so that it looks smooth without any sharp edges.
---
7. The Wizard of Oz Eye Look
This look is probably more fitting for a Halloween look, but, I couldn't resist including it here! It feels super fall, and it's fun! Creating this look will take a bit more time and experience, but don't you think it's worth it?!
To create this look start with orange all over the eye, take a deep green and apply it to the lid and don't forget to create that wing to it. Over the crease line add some gold glitter and continue the gold theme under the eye, really bringing it down.
The bit that finishes this look is the straw! Personally, I'm not a fan of sticking things onto my eyebrows, but I'm just a party pooper. Go ahead and stick the straw on your eyes with makeup glue.
Please don't use super-glue or you may be left without any brows after! To finish make a bow from rope and stick it on!
---
My Thoughts
I hope you have enjoyed these fall eyeshadow looks! All this inspiration has gotten me in the mood of getting out my eyeshadow palettes and having some fun!
Hollie xx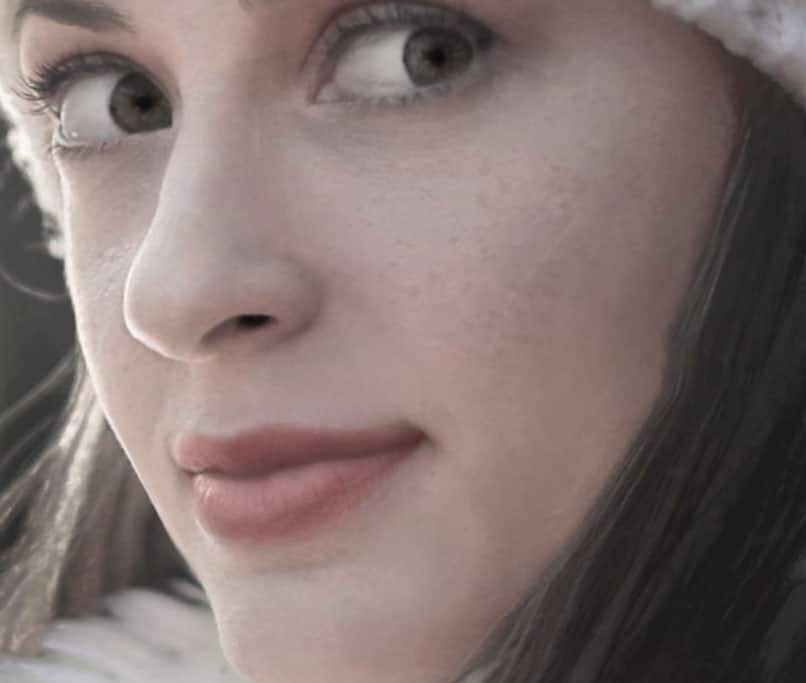 Hi, I'm Hollie, and I own BeautywithHollie.com. I love everything to do with beauty and love sharing my knowledge, advice, and beauty finds! Makeup and beauty are here to enjoy, and Beauty With Hollie is here to take the stress out of it!
---
---
Anastasia Beverly Hills bareMinerals Benefit Cosmetics Bobbi Brown CeraVe Chantecaille Charlotte Tilbury Clarins ColourPop Dermalogica Dior e.l.f. Cosmetics ELEMIS Estée Lauder Fenty Beauty First Aid Beauty Fresh Giorgio Armani Hourglass Jane Iredale L'Oreal Lancome La Roche-Posay Laura Mercier LORAC MAC Makeup Revolution Mario Badescu Maybelline Morphe Nars Natasha Denona Neutrogena NYX Origins Peter Thomas Roth Revlon Sigma Beauty Smashbox Stila Tarte Cosmetics The Ordinary Too Faced Urban Decay YSL
---