9 Tips on How To Make Your Makeup Last All Day
Do you recognise this scenario: You leave the house with perfect makeup only to discover an hour later that your face is shiny and your makeup is blotchy?
I wish I could say that has never happened to me, but ha, that would be lying! Oh, it's happened far too often! That was until I discovered these makeup hacks on how to make your makeup last all day.
With these hacks, you will be confident that the way you leave your house in the morning is the way you will look the whole day. Yep, your makeup will last even in hot weather!
1. Always start the day with a clean face
This may seem like an obvious one, but what may not obvious is the effect that a dirty face will have on your makeup throughout the day. Think of your skin as a canvas. If a canvas has dirt and dust on it, the paint will not sit nicely on the canvas. It will be bumpy and the dirt may cause discolouration.
So too with your face, it needs to be a clean canvas for the makeup to actually sit well and last all day! Read my posts on the best cleansers for sensitive skin and the best ones for acne-prone skin.
---
2. Use a primer
Primers are like the secret ingredient to help keep your makeup intact. So what does a primer actually do? Well, it creates a barrier between your skin and your makeup. This is a really essential step because without it, well, firstly it's not good for your skin. Makeup products don't always have the best ingredients, you don't want them seeping into your skin.
Secondly, if you don't have a barrier then often what happens is, your skin absorbs the makeup rendering your makeup pointless! One thing to be aware of when buying a primer is the ingredients. Many primers contain silicone, which works fine for many people, for others it doesn't. For me personally, it causes breakouts.
Two of my favourite primers are the Nude by Nature Perfecting Primer and the Embryolisse Lait-Crème Concentré. They are both silicone-free and good for the skin.
---
3. Prep your face with this hack
This hack has been making its rounds on the internet for some time now. It sounded a little too whacked for me so it took me a while to give it a try! Once I did though, there was no turning back! If you want flawless foundation with smooth skin the WHOLE day, you need to try this hack!
Start with prepping your face with moisturiser and set it with setting powder before it has a chance to dry. Then use a setting spray to set the setting powder. Once the setting spray has dried apply primer and continue your makeup as you usually would.
This may sound like a complicated routine, but in reality, it only takes a minute longer and you will soon see the results are well worth it! Not only will your makeup last longer, but it will also give your skin a smoother, more flawless finish. Read more setting powder hacks here.
---
4. Use a setting spray
I know the previous tip mentions using a setting spray. The reason it gets its own point is that using a setting spray after you've finished applying your makeup is really essential to help it last better and longer.
A setting spray help seal the deal. It locks in your makeup and stops any dirt and the like from getting through. My favourite setting spray is the Urban Decay All Nighter, it does the trick perfectly every time and gives my skin a beautiful matte finish.
---
5. Use an eye primer
Oily eyes are something I really struggled with, that was until I found an eye primer that worked. My eye makeup used to smudge all over my eyelids and yes, it was very embarrassing I'm not going to lie!
I tried out many eye primers before I discovered the MAC Prep and Prime 24-Hour Eye Base. It's seriously like glue for makeup. Your makeup will not budge to the point that it can be too strong. If you find it too strong, my next favourite primer is the Urban Decay Eyeshadow Primer Potion which also does the trick.
---
6. Use a waterproof mascara
If you live in the UK then waterproof mascara is really a must. With our unpredictable weather, it's not uncommon to get caught in a downpour! Oh, it's a joy:)
However, even if you don't live in a rainy country, using waterproof mascara will still help your mascara stay on longer and better. Waterproof mascara will add protection from the usual wear and tear of going about your day.
---
7. Prep your lips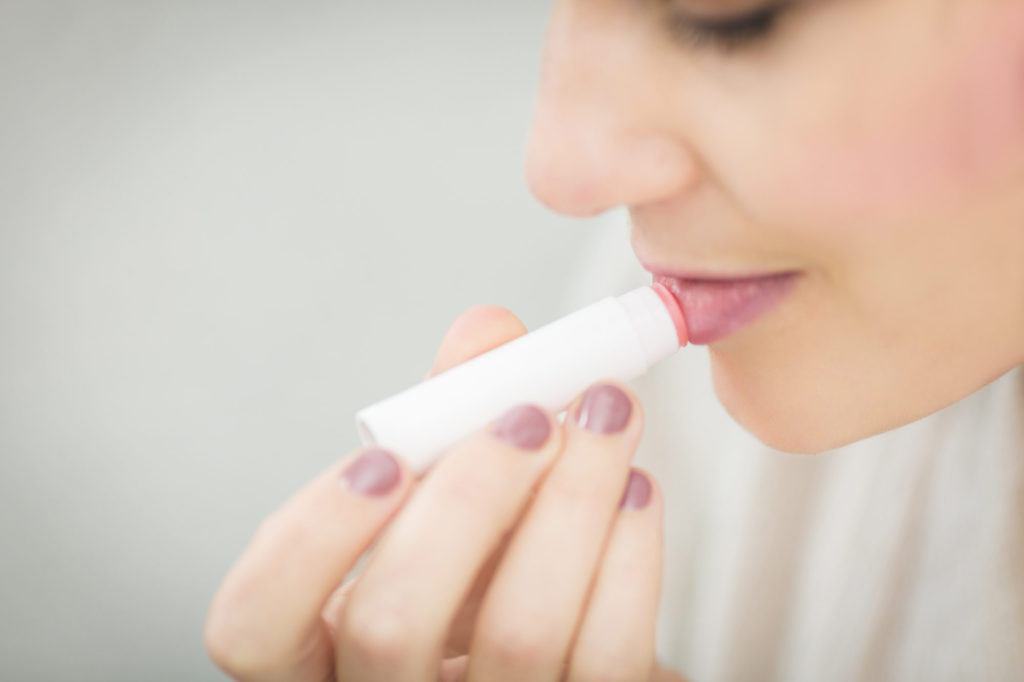 Before applying lipstick and lipliner, prepping your lips is a must. Exfoliating your lips will remove all the dead skin creating the ideal canvas to apply lipstick.
If you don't exfoliate your lips, the dead skin will show up on your lipstick and cause it to get flaky. Once you have flakey lips, bits will start cracking and falling off. So yes, do exfoliate those lips!
To keep your lips soft and supple, use an overnight lip mask. This is essentially a lip balm or any lip cream that is hydrating. You will need this, especially during the cold, drying winter months. Hydrated lips = happy lips and happy lips keep lipstick on better!
---
8. Use foundation on lips
This tip may seem a little unconventional but I assure you, it really helps keep makeup on all day. When you apply your foundation, continue to cover your lips. Obviously, that's after you've prepped and primed as you should.
Covering your lips with foundation creates a base for the lipstick to sit on and it helps it stay intact throughout the day.
---
9. Don't touch your face
So I'll be transparent, this is a hard one! Not touching your face during the day is not as easy as it sounds. I'm probably as guilty as one gets. It's really something I struggle with and I should probably practise what I preach;) If it makes you feel better, I am definitely trying!
The reason you shouldn't touch your face during the day is pretty obvious. Your hands touch all sorts of things during the day and when you touch your face, you kindly transfer all those lovely things from your hands to your face.
So my advice is to simply try your best not to touch your face. Awareness is the place to start!
---
My Thoughts
There are loads of tips and tricks and hacks on the internet to help keep your makeup on better and longer. I've chosen these ones because they help me keep my makeup longer and better! Check out how I sweat-proof my makeup for the hot summer days.
Looking for more tips? Check out how to cure the dreaded post-party 'hangover skin', that we've all experienced at one time or another!
Hollie xx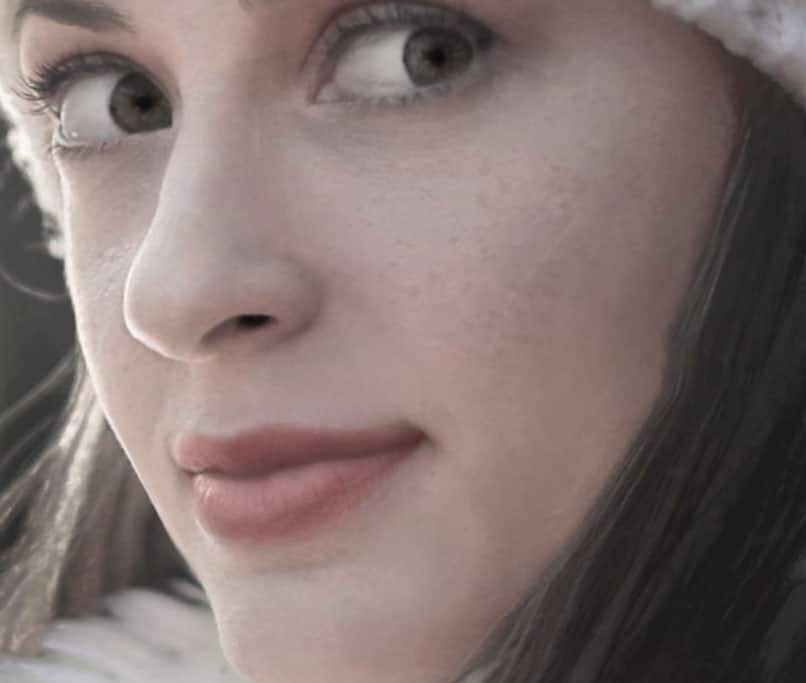 Hi, my name is Hollie, and I own BeautywithHollie.com. I love everything to do with beauty and love sharing my knowledge, advice and beauty finds! Makeup and beauty are here to enjoy, and Beauty With Hollie is here to take the stress out of it!
---
---
Anastasia Beverly Hills Benefit Cosmetics Bobbi Brown CeraVe Chantecaille Charlotte Tilbury Clarins ColourPop Dermalogica Dior ELEMIS Elf Cosmetics Estée Lauder Fenty Beauty First Aid Beauty Fresh Hourglass Huda Beauty IT Cosmetics Jane Iredale L'Oreal lancome La Roche-Posay Laura Mercier LORAC MAC Makeup Revolution Mario Badescu Maybelline Morphe Nars Natasha Denona Neutrogena NYX Origins Peter Thomas Roth Revlon Sigma Beauty Smashbox Stila Tarte Cosmetics The Ordinary Too Faced Urban Decay YSL
---