Urban Decay Eyeshadow Primer Potion Review
If you suffer from oily eyelids, and you struggle with your makeup smudging, creasing or simply disappearing after a couple of hours, the Urban Decay Primer Potion may be your saving grace.
Described as the "number-one primer for indestructible, all-day eyeshadow", I can vouch that it does indeed live up to its name! I've been through my fair share of eyeshadow primers and Urban Decay Eyeshadow Primer Potion is one of the best at keeping eyeshadow intact and crease-free. Read on to see if it's for you.
Disclaimer: This article contains affiliate links. If you purchase using these links, you don't pay more, I simply earn a small commission!
Urban Decay Eyeshadow Primer Potion Original
The Eyeshadow Primer Potion is all about keeping your makeup on better and longer! It claims to seal makeup for up to 24 hours, smooth the eyelids, and intensify shimmers, metallics and glitter eyeshadows.
This award-winning primer comes in 3 shades and an anti-aging version. It used to come in 6 shades, but quite a few have been discontinued. There is also the option of buying a travel-size primer which is really useful when travelling and you don't want to take all your bulky makeup with you.
I've only tried the Original Primer Potion, for the simple reason that it goes with any makeup look because it dries invisibly.
The formula is the same for all of the primers, the only difference is the shade that they have. The anti-aging primer has a different formula so bear that in mind.
My honest review of the Eyeshadow Primer Potion
Before we get into the nitty-gritty, here's a little background on my eyeshadow history! Before I discovered this eye primer, my eye makeup never stayed on for more than an hour without creasing.
It got so bad that I was anxious to go to parties and events when I knew that my eye makeup would turn sour within the hour. Buying this primer saved my sanity as well as my makeup!
Urban Decay claims that the primer lasts for 24 hours. However, from my experience, it helps my eyeshadow last for no more than 15 hours max. It could be that it would last longer on those with less oily eyelids than mine.
Nevertheless, 15 hours is still pretty darn impressive! As for the other claims, it gives the eyeshadow a smooth base and makes shimmery eyeshadow look more alive and intense.
What I love the most, is that I no longer have to deal with creased eyeshadow, after years of having this problem. Honestly, before I tried the Urban Decay Eyeshadow Primer Potion, I had given up on ever finding a solution, but lo and behold, this primer works like a charm!
Even on a hot, summer day, my eyeshadow and eyeliner stay pretty much intact. The primer is non-irritating and very lightweight and comfortable to wear. You won't experience any itchiness or greasiness either!
The UD Primer Potion Shades
The Urban Decay Eyeshadow Primer Potion comes in these 3 shades:
Sin– pink-champagne shimmer- this is probably the most popular colour which has just made a comeback, it makes eyeshadow look amazing no matter how dull the colour of the eyeshadow.
Original- this is the most versatile as it dries invisibly, it can be used on all skin tones for any look.
Eden- a nude matte finish which blends in beautifully with your skin and covers up uneven tones.
Using an eyeshadow primer is really easy, even for those with no makeup experience. All you need to do is apply a very small amount to your eyelids before you apply your eyeshadow.
There is a small wand with which you place the cream on your eyelids. Blend it with either your finger or a brush. I recommend waiting about 10 seconds for the primer to dry slightly before applying your eyeshadow.
One small tip, when you apply the primer is that be careful to only apply to your eyelids, once it's dry it's hard to remove!
Is it for you?
While I love the Urban Decay Eyeshadow Primer Potion and regularly use it in my makeup routine, it doesn't mean it's going to work for everyone and every skin type.
The main downside to it is that if you have extremely oily eyelids, you may find you want an even stronger product. If that's you, check out the MAC Prep + Prime.
Another disadvantage is that it's on the pricier side, but that's to be expected from Urban Decay. Overall, the Urban Decay Eyeshadow Primer Potion is a quality eye primer and one of Urban Decays' bestsellers. It ensures flawless eyeshadow for almost the whole day!
All of the shades are paraben-free.
Check out my reviews on some of Urban Decays' most loved eyeshadow palette, Naked 2
Hollie xx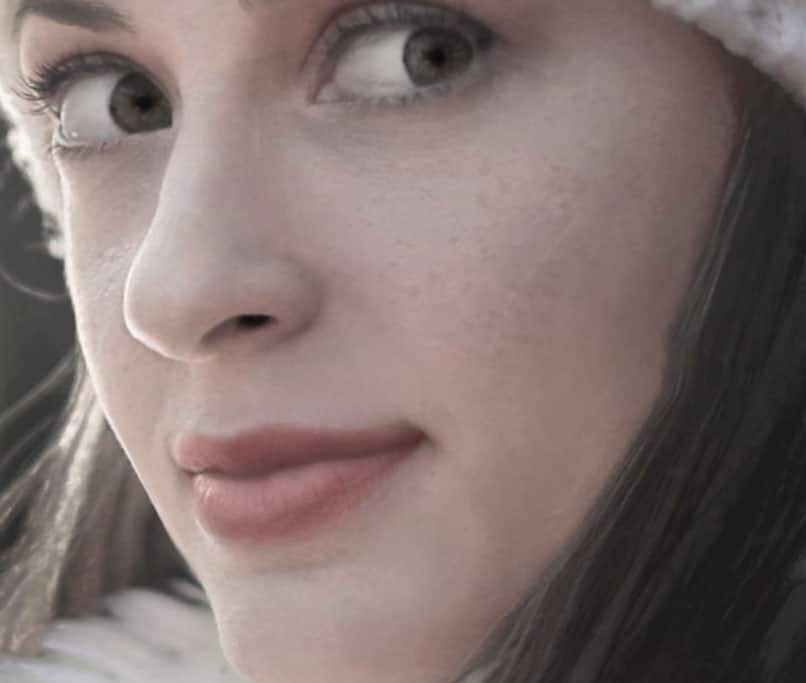 Hi, I'm Hollie, and I own BeautywithHollie.com. I love everything to do with beauty and love sharing my knowledge, advice, and beauty finds! Makeup and beauty are here to enjoy, and Beauty With Hollie is here to take the stress out of it!
---
---
Anastasia Beverly Hills bareMinerals Benefit Cosmetics Bobbi Brown CeraVe Chantecaille Charlotte Tilbury Clarins ColourPop Dermalogica Dior Dyson e.l.f. Cosmetics ELEMIS Estée Lauder Fenty Beauty First Aid Beauty Fresh Giorgio Armani Hourglass Jane Iredale L'Oreal Lancome La Roche-Posay Laura Mercier LORAC MAC Makeup Revolution Maybelline Morphe Nars Natasha Denona Neutrogena NYX Origins Peter Thomas Roth Revlon Sigma Beauty Smashbox Stila Tarte Cosmetics The Ordinary Too Faced Urban Decay YSL
---