The Best Waterproof and Smudge-Proof Eyeliner in 2024
Don't you just love it when you apply your makeup perfectly in the morning, only to catch a glimpse of yourself 20 minutes later with eyeliner that is already smudged?!
Mind the sarcasm but I think we've all been there, and done that. It's one of those rites of passage to adulthood in the makeup world. However, it doesn't have to be so! With a few tips and eyeliner recommendations, you can skip that part of life entirely!
I've put together the best waterproof and smudge-proof eyeliners so you don't need to make the same mistakes that I made! From budget eyeliners to luxury ones, and black ones to blue ones, we've got eyeliner for everyone!
Disclaimer: As an Amazon Associate I earn from qualifying purchases on Amazon and other affiliate programs. This means on some purchases, I make a commission. It doesn't mean you spend more, it simply allows me to keep this blog going!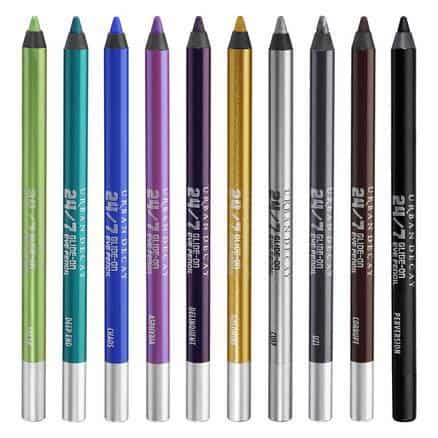 These bestselling eyeliners by Urban Decay are favourites, not just because they are waterproof, but also because of the number of shades they come in! With 50 shades to choose from, you can be sure there's a colour for every taste and mood!
These eyeliners are long-wearing, hence the name 24/7! They are made to stay and they do not budge, even for those with oily eyelids. In fact, they are the holy grail eyeliner for many who struggle with oily eyelids.
On the flip side, they also have hydrating ingredients like jojoba oil and vitamin E, ensuring smooth application and easy blending.
Because of their easy blending properties, these eyeliners can double up as eyeshadow making them all the more versatile! They are ideal for on-the-go and travelling! Check out their sister eyeliners- the Urban Decay 24/7 Inks Liquid Eyeliners.
Urban Decay 24/7 Glide-On Eyeliner Pencil can be bought from Ulta | Urban Decay
---
The Stila Stay All Day Waterproof Liquid Eyeliner is a felt tip liner, whereas the Urban Decay 24/7 Glide-On Waterproof Eyeliner is a crayon. Which one is better? Well, that really depends on your preferences.
In terms of ease, a felt tip is easier because it is always ready to use and never needs sharpening. However, they do tend to run out quicker. Another thing to consider is how intense you want your eyeliner. Felt-tip usually gives a much more intense appearance.
The Stila Stay All Day Waterproof Liquid Eyeliner is available in 5 colours including browns, blue, grey and brilliant white. This ophthalmologist-tested eyeliner is easy to use and glides on the eyes effortlessly.
Once on, it stays in place the whole day without budging. Yep, even for oily lids, it will not move. That also means if you've made a mistake, fix it quickly, although with this eyeliner mistakes don't happen all that frequently. It's easy to make a straight line with, even for beginners in makeup.
Stila Stay All Day Waterproof Liquid Eyeliner can be bought from Ulta | Amazon
---
Get the best of both worlds with the 2-in-1 Tarte Double Take Eyeliner. The unique dual-ended eyeliner is quite the show off with one end being a gel liner and the other, a liquid liner.
You can create a wide range of looks with this eyeliner, from cat-eye to lining your water line- this eyeliner does it all!
The gel liner is infused with Amazonian Clay which helps the eyeliner stay on longer and better and the liquid liner gives you that sharp no-smudge eyeliner effect. Easy to use, with one simple swipe you get beautiful black eyeliner.
The liquid liner dries instantly to a semi-matte opaque finish and lasts impeccably for up to 12 hours! The Double Take Eyeliner is vegan, waterproof, ophthalmologist tested and dermatologist tested making it safe for even the most sensitive skin.
Tarte Double Take Eyeliner can be bought from Ulta | Tarte Cosmetics
---

No review is ever complete without a budget-friendly option and that is exactly what the NYX Professional Makeup Epic Ink Vegan Waterproof Liquid Eyeliner is. But, not only is it budget-friendly, but it's also a bestselling waterproof eyeliner!
With its precise fine tip and intense pigmentation, it's easy to use and get a perfect eyeliner line each and every time! It has a waterproof formula and doesn't smudge, nor transfer, even on the oiliest eyelids.
In fact, many claim the quality of this eyeliner far exceeds that of expensive brands. It's hard to believe that this eyeliner costs less than $10!
Available in brown and black, the NYX Professional Makeup Epic Ink Vegan Waterproof Liquid Eyeliner is vegan and cruelty-free.
NYX Professional Makeup Epic Ink Vegan Waterproof Liquid Eyeliner can be bought from Ulta | Amazon
---

With all the drama around KVD Beauty, one thing has remained unchanged and that is their holy grail Tattoo Liner! This award-winning eyeliner is easy to apply with its super-fine nib and opaque colouring.
It lasts all day and is smudge-free! Ideal for precise-looking eyeliner, like a cat-eye or something more daring like a graphic eyeliner look!
Available in the 2 most popular eyeliner shades- black and brown. For best application, it's recommended to shake the eyeliner before use. Another clever hack for the tip to never dry out is to store the eyeliner with the tip down to keep it moist.
Aside from the intense pigmentation, the most impressive feature is how the eyeliner doesn't budge. Nothing will move this eyeliner once applied, it doesn't smudge, or transfer! You can happily go about your day with the confidence that your eyeliner will stay in place throughout the day!
KVD Beauty Tattoo Liner is 100% vegan and cruelty-free.
KVD Beauty Tattoo Liner can be bought from Ulta
---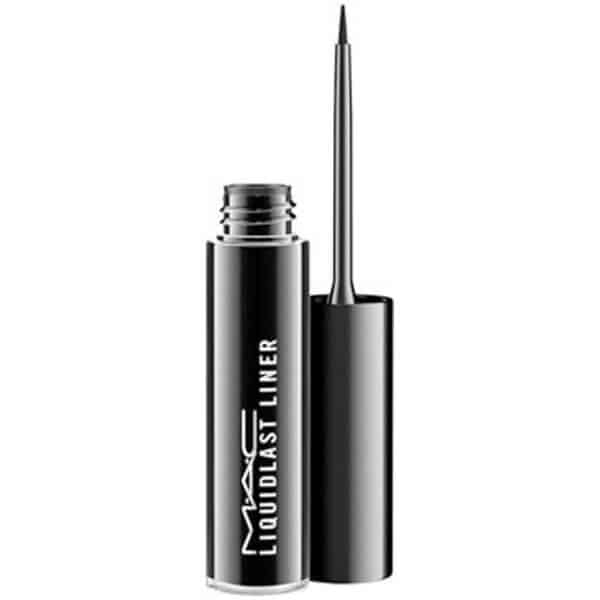 After trying out a fair bunch of waterproof and smudge-proof eyeliners, let me tell you, the Mac Liquidlast Liner is one of the best. If you want your eyeliner to last you all day, and not smudge, then this is the eyeliner that you need!
The Mac Liquidlast Liner comes in a small tube with a brush applicator. The brush applicator is very thin, which makes it easier for applying.
That being said, the one downside of this eyeliner is applying it. If you don't have a lot of practice with liquid liners, it can get a bit tricky and it does take some getting used to.
Once applied and dried, it lasts until you use makeup remover! It's not called waterproof for no reason, try washing the eyeliner off with water, nothing will happen, it simply won't budge. Also when you apply the eyeliner be careful because if any of it goes on your hands or you make a mistake on your eye, once it's dry, it's dry!
This eyeliner also never transfers to the eyelids. I have pretty oily eyelids and most eyeliners slowly, throughout the day make their mark on my eyelid. I hate this and I'm always self-conscious about it.
With the Mac Liquidlast Liner, this never happens! (Another trick is to use an eyeshadow primer). The Mac Liquidlast Liner is waterproof, smudge-proof, transfer-proof and lasts over 24 hours!
Mac Liquidlast Liner can be bought from Nordstrom | MAC
---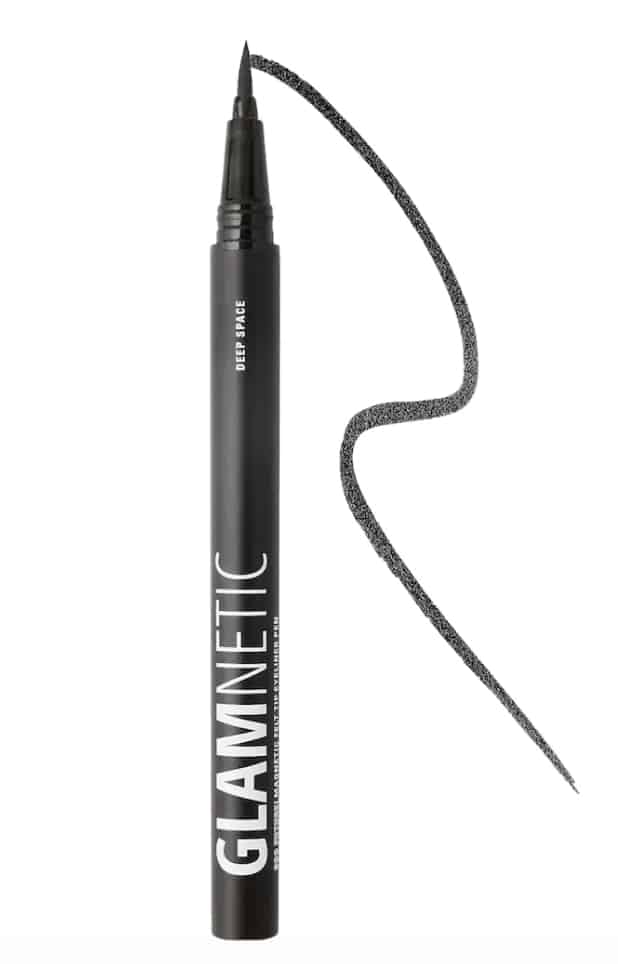 Glamnetic may be a lesser-known brand, but trust me on this one, their eyeliner is worth getting to know! A little different to the other eyeliners mentioned here, the Glamnetic Soo Future! Magnetic Liner Pen is game-changing for applying false lashes!
Use this eyeliner with magnetic false lashes and the lashes will stick to the eyeliner. This may seem like magic, but there's actually a pretty easy science behind it. Both the lashes and the eyeliner have iron oxide in them, causing the magnetic field.
Removing the lashes is just as easy, simply grab the falsies firmly and pull them off. Magnetic lashes are a far easier and more comfortable option than applying lashes with glue. It's also pretty fool-proof too and a great way to get started on falsies.
Aside from the impressive magnetic feature of this liner pen, it's impressive for other reasons too. It's also waterproof, smudge-proof, and sweat-resistant making it the ideal eyeliner for a long day. Wear it with the lashes, or wear it alone, either way, you're bound to be impressed!
The eyeliner is free from all harmful ingredients and is vegan, gluten-free and cruelty-free.
Glamnetic Soo Future! Magnetic Liner Pen can be bought from Ulta | Sephora
---
The Too Faced mascara is one of the best-selling mascaras on the market, and the same can be said for their eyeliner!
So what is so amazing about this eyeliner? Too Faced claims it's the easiest liquid eyeliner you'll ever use and that all you need is one stroke of it to have a perfect and beautiful line.
To be honest, it does have impressive claims! The eyeliner is long-wearing for 24 hours, waterproof, and smudge-proof, it doesn't fade and only needs one swipe for a full intense black line. Sounds almost too good…yet it's all true!
This liner is perfect for those starting off with eyeliner, it's really easy to get a neat line with. It's perfect for everyone else too, if you can use a liner that is easier to use why wouldn't you?!
Who else is fed up with going over your eyeliner more than once because it's not pigmented enough? With the Too Faced Better Than Sex Liner, this will be a problem of the past!
Too Faced Better Than Sex Easy Glide Waterproof Liquid Eyeliner can be bought from Ulta | Too Faced
---
This eyeliner says it all in its name! It's waterproof and ideal for winged and cat-eye looks. It has an ultra-flexible felt tip brush that makes applying it a breeze! Creating sharp lines and flicks has never been easier.
What's unique about this eyeliner is that it comes with a stencil so that you can create a perfect wing every time. The lid of the eyeliner is certainly different and that's because it doubles up as the stencil!
It's such an original and innovative idea, making the eyeliner perfect for all makeup levels.
L'Oréal Infallible Flash Cat Eye Waterproof Liquid Eyeliner is available in black and brown. It gives a really intense colour that lasts up to 24 hours. It doesn't smudge and it doesn't fade, you can expect perfect eyeliner throughout the day!
L'Oréal Infallible Flash Cat Eye Waterproof Liquid Eyeliner can be bought from Ulta | Look Fantastic
---
In case you can't tell, I love an innovative product that makes life easier and that's exactly what this Smashbox eyeliner is!
Aside from it being waterproof and long-wearing, ( which is obviously important!), it also has a built-in sharpener ensuring that your eyeliner is always sharp. As you unscrew the lid, the pencil is sharpened- genius or what?
The worst part about pencil eyeliner is that it's never sharpened when you need it to be. Whenever you're in a rush, that eyeliner will need sharpening. Well, Smashbox has found a way around that and it couldn't be easier or more practical!
This cruelty-free eyeliner is a pencil but performs like a liquid eyeliner. It's highly pigmented, glides on the eyes and gives a precise line that is hard to get with many pencil eyeliners.
Available in 5 shades of black, brown, brown with shimmer, prune and navy, it has something for everyone! It is also gentle enough that it can be applied to the waterline and inner rim.
Smashbox Always Sharp Longwear Waterproof Kôhl Eyeliner Pencil is vegan, cruelty-free and paraben-free.
Smashbox Always Sharp Longwear Waterproof Kôhl Eyeliner Pencil can be bought from Sephora | Look Fantastic
---
Eyeliner Application Tips & Tricks
While using the right eyeliner can do most of the trick, sometimes it's useful to have a few extra tips up your sleeve.
Use an eyeshadow primer
This is especially important for those with oily lids. Using a waterproof eyeliner certainly helps, but often a primer helps even more! My favourite eyeshadow primers are the Urban Decay Eyeshadow Potion Primer and the MAC Prep and Prime 24 Hour Primer. For more tips on oily eyelids, read how I apply makeup to my oily eyelids for lasting results.
Use a setting spray
Seal your makeup in place with a setting spray. Again, if you find you have oily lids or there is extreme heat, a waterproof eyeliner may not be enough. These little extra steps ensure that your makeup will not budge all day. Check out the best setting sprays here.
Apply eye makeup before base makeup
Apply your eyeliner before your base makeup just in case you make a mistake. Redoing your whole face is annoying
Use a stencil
If you have an unsteady hand, using an eyeliner stencil will help give you a perfectly straight line. It's very normal to have an unsteady hand when you're doing detailed tasks like eyeliner and that's why there are stencils available!
For more eyeliner blog posts check out how eyeliner has evolved through the years, as well as eyeshadow tips and tricks that apply to eyeliner too.
My Thoughts On The Best Foolproof Eyeliners
Finding the best eyeliner for you has never been easier with these 10 best waterproof and smudge-proof eyeliners! There's an eyeliner here for every skill level and colour preference, as well as for every budget.
Say goodbye to smudged, hard-to-apply eyeliner- with these eyeliners that will be a thing of the past!
Hollie xx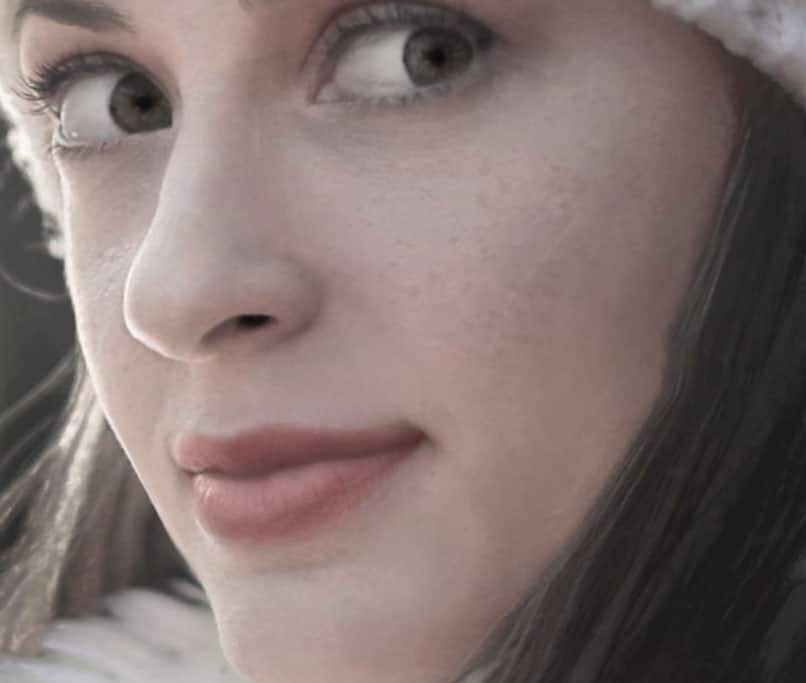 Hi, I'm Hollie, and I own BeautywithHollie.com. I love everything to do with beauty and love sharing my knowledge, advice, and beauty finds! Makeup and beauty are here to enjoy, and Beauty With Hollie is here to take the stress out of it!
---
---
Anastasia Beverly Hills bareMinerals Benefit Cosmetics Bobbi Brown CeraVe Chantecaille Charlotte Tilbury Clarins ColourPop Dermalogica Dior e.l.f. Cosmetics ELEMIS Estée Lauder Fenty Beauty First Aid Beauty Fresh Giorgio Armani Hourglass Jane Iredale L'Oreal Lancome La Roche-Posay Laura Mercier LORAC MAC Makeup Revolution Mario Badescu Maybelline Morphe Nars Natasha Denona Neutrogena NYX Origins Peter Thomas Roth Revlon Sigma Beauty Smashbox Stila Tarte Cosmetics The Ordinary Too Faced Urban Decay YSL
---