Mac Prep + Prime 24-Hour Extend Eye Base Review
The Mac Cosmetics Prep + Prime 24-Hour Extend Eye Base is the solution you need to stop your eye makeup from creasing and transferring.
From personal experience, I can testify that this Mac Cosmetics eye primer is one of the best on the market. I have used many eye primers, and many are good. But none are quite like the Prep + Prime for longlasting eyeshadow.
Disclaimer: As an Amazon Associate I earn from qualifying purchases on Amazon and other affiliate programs. This means on some purchases, I make a commission. It doesn't mean you spend more, it simply allows me to keep this blog going!
What is the MAC Prep + Prime 24-Hour Extend Eye Base?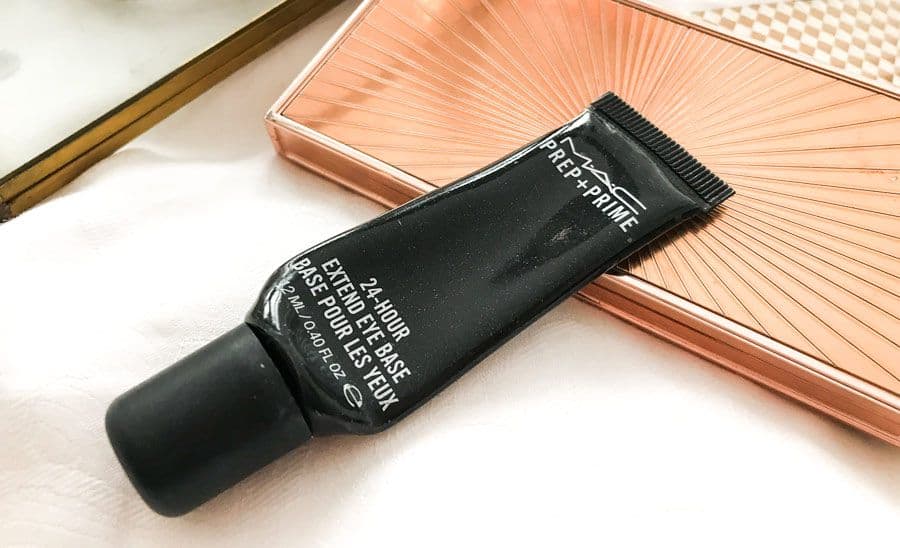 The one role of an eye primer is to stop eye makeup from creasing and transferring. Many people suffer from eyeshadow that moves during the day, but for those with oily skin, it's often worse. Oily skin usually means oily eyelids too.
If you are one of these lucky ones then you know the drill. An hour or so after applying your eye makeup, you catch a glimpse of yourself in the mirror and shock, your eyeshadow and eyeliner are a mess.
The combination of oily skin and natural creases in our eyes when we blink, results in the shadows sticking together in the wrinkles. This often causes eyeliner to transfer to the top lid.
Going out to a party used to be a nightmare for me, I would repeatedly touch my eyelids in order to blend out the eyeshadow. To put it mildly, it became a bad habit which I was desperate to get rid of!
Then I came across the Urban Decay Eyeshadow Primer Potion which I fell in love with. On a day-to-day basis, my eyeshadow and eyeliner stayed perfectly without any transfer or creasing. I loved it and actually, I still do.
However, there was one problem, for long wear like parties, as well as hot weather, the Urban Decay Eyeshadow Primer just couldn't hold my eye makeup in place.
Then I discovered the Mac Cosmetics Prep + Prime 24-Hour Extend Eye Base. Honestly, it is like glue. I have been using it for a while now and it has never let me down.
For the sake of this review, I wanted to see if the Prep + Prime 24-Hour Extend Eye Base can really keep eye makeup intact for the full 24 hours.
I try to take my makeup off every night before I go to sleep and I usually do, but we're all human and I'll be honest, the occasional slip-up may happen;) This time though, it was on purpose!
To say I was blown away when I woke up and saw my eyeshadow looking as fresh as when I applied it would be an understatement. All of my eye makeup was perfectly in place with no smudging or creasing.
Mac Cosmetics Eye Base is the solution for lasting eye makeup! It is the real deal and it will give you your confidence back. You will no longer need to worry about your eye makeup, or repeatedly check it.
For me, the Prep + Prime 24-Hour Extend Eye Base is a lifesaver. I can go to weddings and parties and know that the eyeshadow I carefully applied will be in place the whole evening.
Using the primer is much like any other eye primer. You apply it to your eyes after moisturising and before applying any other eye makeup. You can apply the primer with your fingers or a brush, whatever you prefer.
You only need a small amount of product at a time because it is very thick and a little goes a long way.
What's different about the Mac Prep + Prime compared to other eye primers is that because it is so thick and a bit glue-like, it's even more important you wait until the primer has dried before applying your other eye makeup.
If you don't wait, the primer will transfer onto your brush which will make your eyeshadow difficult to apply. I recommend closing your eyes for a few seconds after applying the primer. This way as it dries, it won't settle into any of your creases.
The Negatives
The Mac Prep + Prime is really close to perfection, it just has 2 minor drawbacks. The first is obviously the price. Like all Mac Cosmetics products, the primer is on the costly side.
However, in my opinion, if it's within your budget, it's worth it. The tube lasts for ages and it really does the job better than all other eye primers.
The second drawback is that if you have very sensitive eyes this primer may not be for you. It's very strong and for sensitive eyes, can be too strong.
My Thoughts
The Mac Prep + Prime 24-Hour Extend Eye Base is the real deal for eye primers. It helps your eye makeup stay on better and longer and it does that perfectly!
I tend to keep the Mac Prep + Prime for special occasions like parties and evenings out. I use it when I know that my makeup needs that little bit extra to help it last better. And it has never failed me!
Hollie xx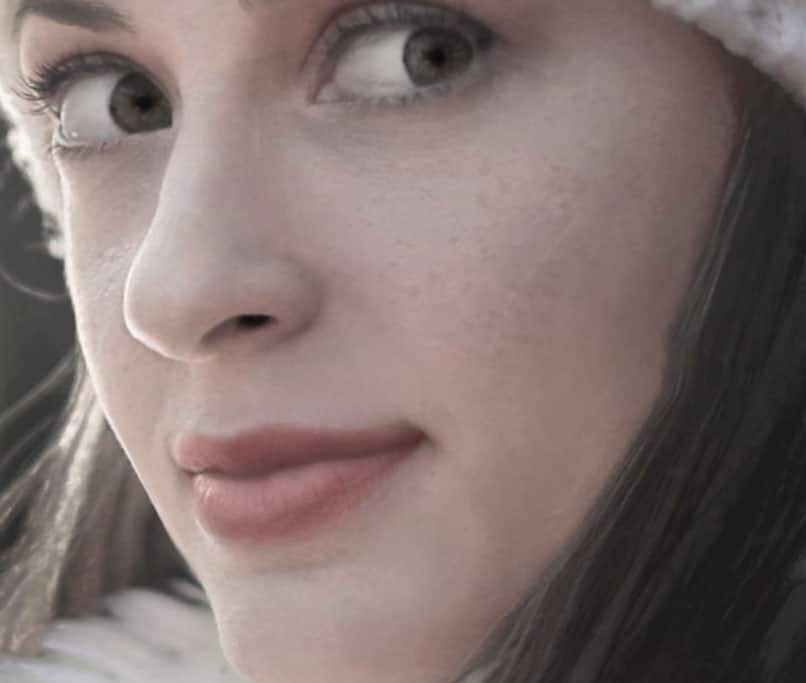 Hi, I'm Hollie, and I own BeautywithHollie.com. I love everything to do with beauty and love sharing my knowledge, advice, and beauty finds! Makeup and beauty are here to enjoy, and Beauty With Hollie is here to take the stress out of it!
---
---
Anastasia Beverly Hills bareMinerals Benefit Cosmetics Bobbi Brown CeraVe Chantecaille Charlotte Tilbury Clarins ColourPop Dermalogica Dior Dyson e.l.f. Cosmetics ELEMIS Estée Lauder Fenty Beauty First Aid Beauty Fresh Giorgio Armani Hourglass Jane Iredale L'Oreal Lancome La Roche-Posay Laura Mercier LORAC MAC Makeup Revolution Maybelline Morphe Nars Natasha Denona Neutrogena NYX Origins Peter Thomas Roth Revlon Sigma Beauty Smashbox Stila Tarte Cosmetics The Ordinary Too Faced Urban Decay YSL
---