Eyeliner Looks Through the Years, Then and Now
Believe it or not, makeup was not invented in the 21st century. In fact, makeup has been around for probably as long as people. Although who really knows that far back?!
Every makeup product has its own fascinating history, including our eyeliners. Eyeliner has a pretty fascinating and rich history. Read all about it how eyeliner looked through the years and which trends make regular comebacks!
The History of Eyeliner
Ancient Egypt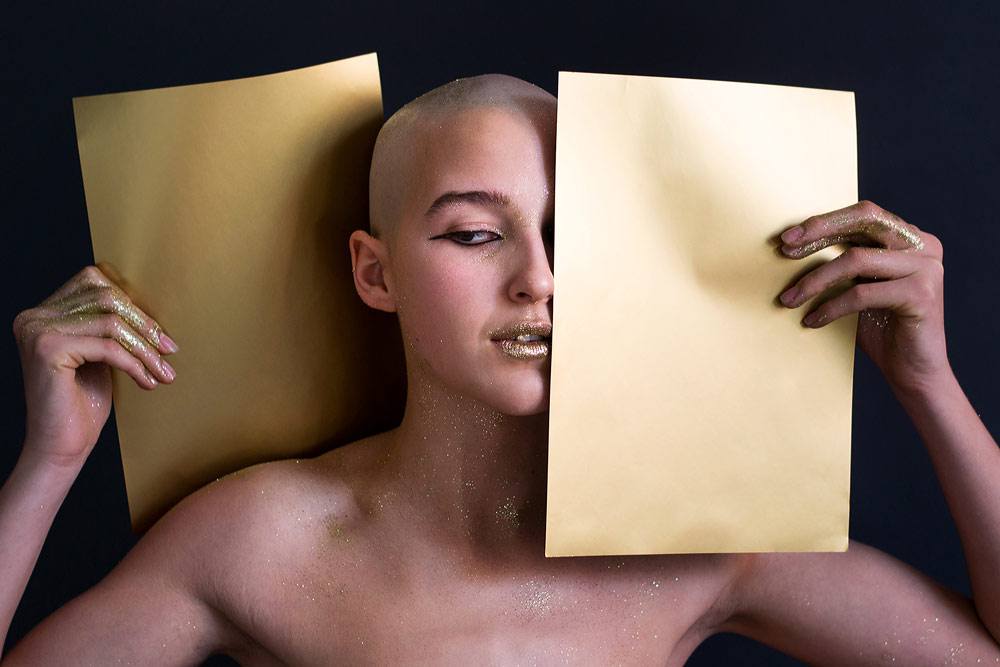 The Egyptians weren't as lucky as us when it came to the choice of makeup that they had. All they had for eyeliner was kohl, so that's what everyone used! They used malachite powder to make their eyes appear bigger. They didn't have any makeup brushes either, they used whatever natural resources they had like wood and metal to apply their makeup.
The ladies and gents back then were fond of making their eyes look big and elongated with eyeliner extending way past the corners of the eye. They apparently liked to exaggerate tight-lining and overlining too, as depicted in many of their artefacts.
---
Middle Age Eyeliner (400s-the 1400s)
Surprise! Maidens during the middle ages didn't like to wear any kohl around their eyes. Unless of course, you were an evil queen or stepmother, in which case you'd have been wearing a subtly smudged black pigment around the outer corner and under your eyes!
But the rest of them opted to stay away from looking like one by avoiding eyeliner (and plucking your eyelashes and brows altogether! Oh the pressures of society).
---
Eyeliner during the Age of Enlightenment (1700s)
To be noble-looking, or at least to be considered one, you had to wear cosmetics— including eyeliner. Just a fine line or some dashes under your eyes to re-colour your lashes after being covered up by a ton of white powder.
For some bonus tips to make good use of your "eyeliner", draw in some moles or beauty marks. You may now refer to yourself as Madame; Miss if you want to feel like Madonna in 1984.
---
Victorian Era (the 1800s)
If you're not a theatre actor, you've probably ditched this look a while ago! So we're back to the middles ages, minus the plucking. During these times, they left their eyes alone. Instead, they let their natural lashes line their eyes.
---
The Roaring 20s (1910)
Now we enter the 20th century with heavy eyeliner and shadow everywhere around the eyes! The more the better! The drama was everything when it came to communicating with your eyes back then. And the best way to be as dramatic as possible was through eyeliner.
A fine girl in her 20s' would have heavily lined her eyes with a slight gradient approaching the corners (usually just ever so slightly away from your lash line). They wore bold mascara and often drew some fake ones with eyeliner! Just like Betty Boop.
---
The Great Depression (the 1930s)
During those harsh days, everyone was caught in the downward spiral economy. (sounds familiar?). People didn't have the spare cash to spend on extras. But they still found a way to wear a little discreet eyeliner on the upper lid. They also drew a line against the lash line from the inner corner to the outer corner of the eyes.
If they were feeling special, a slight flick was made turning up exactly just before the curve of the outer corners meet.
---
WWII (the 1940s)
During this terrible time, even though people weren't able to afford essential articles, they still found a way to wear eyeliner! Although not for the eyes!
Brave women then couldn't care less about makeup, there was a world war going on. The only makeup they really wore was lipstick. They used their eyeliner to draw fake seams on their legs to imitate stockings and pantyhoses!
Any other extra pigment was used to line the upper lids to make their eyes look bright despite all the stress on the surface.
---
Vintage & Hollywood & Capitalism (1950s)
Everything was looking up in the '50s, the difficult times were over and eyeliner started emerging again! Picking up from where they left off in the 1930s, eyeliner evolved from a slight flick into a full-blown baby wing thanks to the ease of liquid liner.
For the more bold and more novel gals, they extended that flick way past the corners to create the Cat Eye or the Egyptian Cat Eye. You'd have probably seen Gene Tierney on the big screens with her Egyptian makeup plus a blueliner on her outer lower lash line. Well, that is how they looked then!
---
The '60s
The Hollywood trend didn't die down during the 60s. It actually blew up even more. Women couldn't get enough of the cat eye and some took it even further by darkening the lower lash line for more drama.
And where there is drama, there is bold mascara too! Sometimes, the lashes were drawn with eyeliner. A little Deja vu if you ask me!
---
The '70s
The '70s makeup trend did a Victoria on everyone. Compared to the years before, people became slightly tired of wearing makeup and many opted to go for a more natural look. The liquid eyeliner took a hike as the brown and grey pencil liners replaced them.
If you were in the 70s, you'd have lined the centre of your upper and lower lashes with either colour and smudged them a little to make them look more blended onto your skin.
---
The Big '80s
Apart from big hair, big shoes, and big everything, the 80s was literally a boom for makeup. The eyeliner looks that accompanied the crazy beautiful eyeshadows was just as varied. Some made hollow winged liners, some really thick and bold cat eyes and some with spidery drawn-on lashes. There was a lot going on and certainly a lot to look at!
It's almost like all the other eras combined together in these wonderfully weird 10 years, even the plucking! Just with more control over the plucking.
---
The '90s
The 90s were all about waterlines. Whether a white eyeliner or black eyeliner, you weren't 'with it' if you didn't draw them thin on the waterline.
---
The 2000s
Behold the cringe era— err, Emo era. When gloomy smudged eyeliner was at every corner. From the park, the streets, television, even you!
Apparently, some of us during these times had the great pleasure of going through thick black eyeliners to look as mysterious as possible. Not a look I want to see again:)
---
The 2010s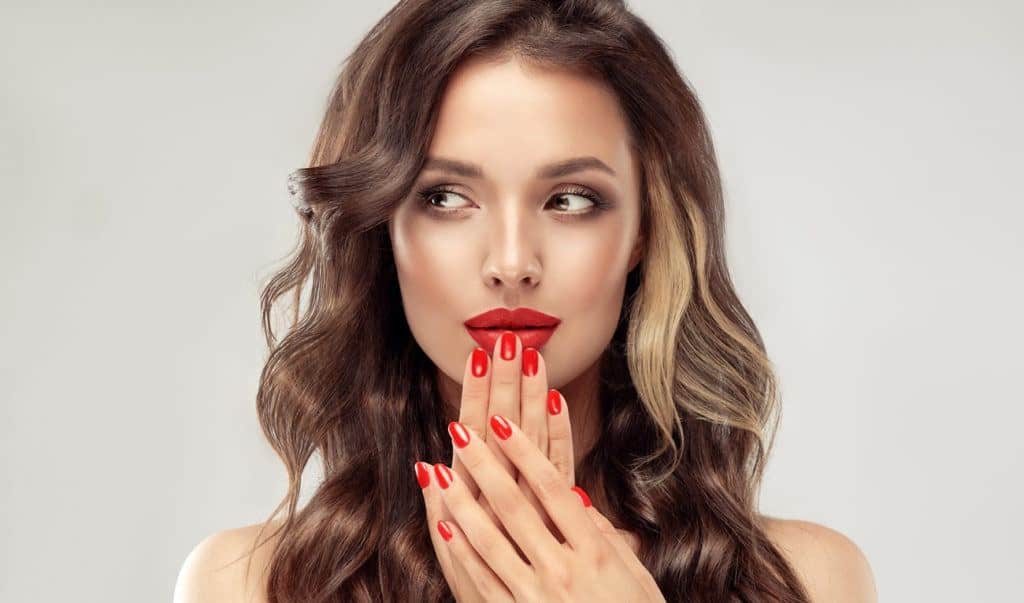 Victoria is making her third round in the makeup world because the trend of this past decade was all about looking natural at best. We call it No Makeup Makeup.
With just fine and subtle eyeliner on the rims and waterlines of our eyes, that was the way to go for the NMM look. I guess I'm still kinda there because I love this look! At least I'm not stuck too far in the past! It could be worse;)
---
2020
The decade has just started and you're probably just as curious as I am about what ground-breaking trends will unfold. Or what trends will make a comeback? Let me know what eyeliner trends will look like in the next decade!
My bet is that everything and anything will go. We are all about being more understanding and accepting of people. Let's see if I'm right! Let me know what you think! Check out our review on the best waterproof and smudge-proof eyeliners for fuss-free eyeliner!
Hollie xx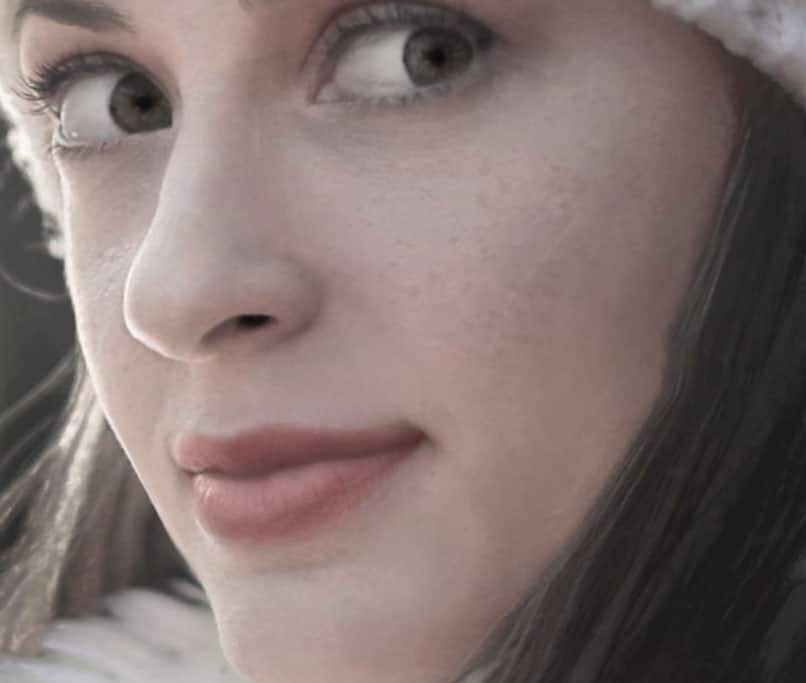 Hi, I'm Hollie, and I own BeautywithHollie.com. I love everything to do with beauty and love sharing my knowledge, advice, and beauty finds! Makeup and beauty are here to enjoy, and Beauty With Hollie is here to take the stress out of it!
---
---
Anastasia Beverly Hills bareMinerals Benefit Cosmetics Bobbi Brown CeraVe Chantecaille Charlotte Tilbury Clarins ColourPop Dermalogica Dior e.l.f. Cosmetics ELEMIS Estée Lauder Fenty Beauty First Aid Beauty Fresh Giorgio Armani Hourglass Jane Iredale L'Oreal Lancome La Roche-Posay Laura Mercier LORAC MAC Makeup Revolution Mario Badescu Maybelline Morphe Nars Natasha Denona Neutrogena NYX Origins Peter Thomas Roth Revlon Sigma Beauty Smashbox Stila Tarte Cosmetics The Ordinary Too Faced Urban Decay YSL
---