e.l.f. Cannabis Sativa Collection Review: Hemp Products Now Within Reach!
Products with Cannabis and CBD have become the latest craze with people swearing how it has changed their lives! e.l.f cosmetics has jumped on the bandwagon with a new line of cannabis-induced skincare products. And it couldn't be at a better time than now.
I'll be honest with you, I'm a little guarded about the cannabis ingredient, but trivia doesn't fully stop me from exploring. Especially since a popular global brand like e.l.f has come out with it. Let's explore the e.l.f Cannabis Sativa Collection and review it, do the magical ingredient really live up to the hype?!
Disclaimer: This article contains affiliate links. If you purchase using these links, you don't pay more, I simply earn a small commission!
Give your skin a new kind of high with five of e.l.f cosmetics Cannabis Sativa Collection. The collection includes a Moisturiser (50 mg), Facial Oil (100 mg), Eye Cream (50 mg), Lip Oil (5 mg), and Body Cream (50 mg).
Packaging & Variant Differences
For $66 in the US, and £37 in the UK, you can have four products out of five from the collection. The significant price difference comes from each variant having different products included in the bundle. Which I found quite odd really.
The UK kit does not include moisturiser. But the US version does, however, leave out the lip oil to be bought separately for $15. The lip product is in the form of a lip oil for the US market and comes in a lip balm form for the UK market.
While the Eye Cream is offered as a primer in the UK. I assume the differences are because of the different laws that the UK and US have over using cannabis.
The US calls the collection the CBD Collection, while in the UK it's called the Cannabis Sativa Collection and it doesn't contain any CBD at all. Since I'm from the UK, I have the corresponding Skin Hit Kit for this review.
The Facial Oil and the Body Cream come in beautiful matte glass bottles that feel and look luxurious. While the primer and the lip balm are housed in semi-opaque, white plastic packaging. The US versions use plastic packaging for all their variants, except for the facial oil, which comes in a glass bottle.
Cannabis in Skincare
Before I review the products, I thought a quick explanation of the benefits of cannabis in skincare is necessary.
Cannabis Sativa is also known as Hemp seed oil. It is a natural oil derived from hemp seed that contains no CBD! It helps to soothe the skin, moisturise and nourish the skin, as well as leave the skin with lasting hydration.
My scepticism over hemp products has slightly been taken care of with this facial oil. It is very hydrating on the face and I noticed a certain glow after having tested out the product for just a few days. I've used it every night for my combination skin and wake up feeling hydrated. More than that, my face feels relaxed.
Sometimes I can physically feel the tension on my face. The tiredness makes its presence known. And because of this facial oil, my face has magically calmed down.
I don't know if it's the hemp, or it's just psychological, or perhaps I've just had a few good sleep the past nights (ha!), but my face looks very much… enlightened.
I use facial oils frequently and would definitely recommend this one. It makes for a more than decent facial oil and works well for most skin types. This oil is also great for under the eyes!
However, I would not recommend it for oily skin on the t-zone, because although the effects were great on my skin, the texture never really dried, so I can only imagine it would be worse for those with oily skin.
Key Ingredients:
Hemp Seed Oil – An amino-rich formula that helps nourish, hydrate and condition the skin.
Squalane – Known to help improve moisture and elasticity
Rosehip Seed Oil – Known to be rich in antioxidants, vitamins and essential fatty acids
I really enjoyed this primer. It is a white, creamy, unscented primer and it's also pretty thick. I noticed that it takes a minute to set into the face which I think is normal for an effective primer.
The Puff Puff Primer doesn't cause my face to become very heavy or oily. It gives my face such a super smooth, extra velvety feel to it. When I tested a foundation on top, my makeup simply glided over it so beautifully.
This is a moisturizing primer, not a silicon-based one so I didn't see much change in the appearance of my pores while using it, but it did help my makeup stay put through a 12-hour day.
This is what I really look out for in primers. In general, I try to avoid primers that have silicone because they usually cause my skin to break out.
It has a bit of a white cast at first that goes away after it sinks into the skin. I've only used this a few times so I'm not sure how the hemp seed oil will benefit my skin in the long run. Yet I do like the immediate effects enough to use it, especially for the price.
Key Ingredients:
Hemp Seed Oil – An amino-rich formula that helps nourish, hydrate and condition the skin.
Vitamins A and C – Antioxidants are known to help brighten skin's appearance.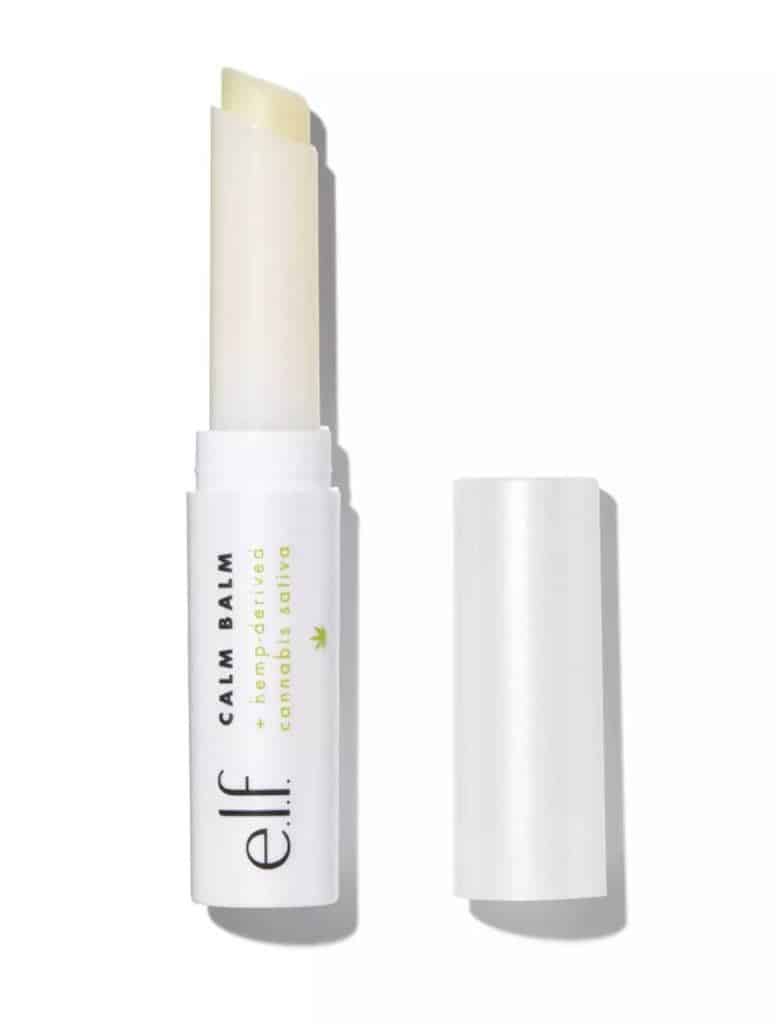 The lip balm soaks slowly into the lips and feels just like any regular lip balm- cooling and buttery as it glides. If you are curious about the fragrance, there are zero scents to it, which I love!
It's also not at all irritating. It doesn't smell chemical nor does it smell any hint of anything but oil. And I mean that in a good way.
One thing I did find is that it can rub off easily if you don't allow it to absorb properly. I also needed to reapply the product more than I would with a regular lip balm to keep my lips moisturised.
Still, for £5, it's a well-rounded product. It's not the most outstanding product but it gets the job done. It helps stop me from peeling off the (sometimes) hideous dry skin layering on my lips, as good lip balms should do.
Key Ingredients:
Hemp Seed Oil – An amino-rich formula that helps nourish, hydrate and condition the skin.
Sunflower Seed Oil – antioxidant-rich oil with soothing benefits to calm skin
Meadow-foam Seed Oil
Jojoba Oil
Some good things about this cream are that it's a "thicker cream". When I first opened the bottle I thought because it was thicker then it would be greasy. But much to my surprise, it was far from greasy! It absorbs very quickly and a little goes a long way.
This cream feels so lovely on my skin. I imagine it seeping into my pores and bringing life into my moody epidermis. I have used it all over and have not found that it worsens my oily zones, which was an original concern of mine.
I also found it to help with the dry lines caused by dehydration on my skin, especially on the back of my hands, elbows, knees, and legs.
Key Ingredients:
Hemp Seed Oil – Amino-rich formula that helps nourish and condition the skin.
Vitamin B5 – to soothe and hydrate skin
Hyaluronic Acid – known to lock in moisture for a hydrated complexion
Niacinamide – (Vitamin B3) to help boost hydration and prevent moisture loss
Unfortunately, I have not had the pleasure of testing out the moisturiser. On the brand's site, it comes in a handy plastic pump bottle. It contains hemp seed oil just like the rest, however, the difference is it also contains less than 0.3% THC! How I wish I could've tested this one out to ease my curious skin.
According to e.l.f cosmetics, all of the products I've tested contain hemp seed oil as opposed to CBD. CBD is the short term for cannabidiol. And all the products (sold in the UK market) don't contain any CBD at all or even THC.
Final Thoughts
Skincare is evolving, many brands are going more natural and some like e.l.f. cosmetics are trying out cannabis. And there are honestly not so many bad things to say about it alone.
In my experience, I feel like it works just like other common skincare ingredients. It hydrates, calms, brightens, and so on. Overall I love the e.l.f. Cannabis Sativa Collection and I'm sure you will too!
e.l.f. Cannabis Sativa Collection can be bought from Elf Cosmetics
Hollie xx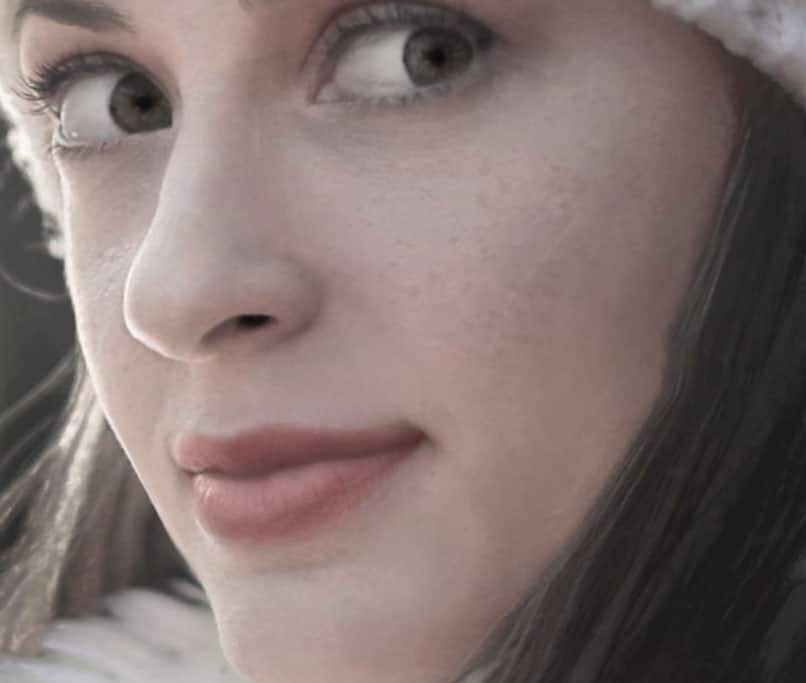 Hi, I'm Hollie, and I own BeautywithHollie.com. I love everything to do with beauty and love sharing my knowledge, advice, and beauty finds! Makeup and beauty are here to enjoy, and Beauty With Hollie is here to take the stress out of it!
---
---
Anastasia Beverly Hills bareMinerals Benefit Cosmetics Bobbi Brown CeraVe Chantecaille Charlotte Tilbury Clarins ColourPop Dermalogica Dior Dyson e.l.f. Cosmetics ELEMIS Estée Lauder Fenty Beauty First Aid Beauty Fresh Giorgio Armani Hourglass Jane Iredale L'Oreal Lancome La Roche-Posay Laura Mercier LORAC MAC Makeup Revolution Maybelline Morphe Nars Natasha Denona Neutrogena NYX Origins Peter Thomas Roth Revlon Sigma Beauty Smashbox Stila Tarte Cosmetics The Ordinary Too Faced Urban Decay YSL
---