Drunk Elephant Sili Body Lotion Review
Meet the Drunk Elephant Sili Body Lotion! From the packaging to the formula and the wear test, it is everything you could want in a body lotion. Sili Body Lotion is one of those products that every skincare junkie would gain from having!
Disclaimer: This article contains affiliate links. If you purchase using these links, you don't pay more, I simply earn a small commission!
Not so silly Sili Body Lotion Formula & Application
The Dunk Elephant Sili Body Lotion was launched with the Kamili Cream Body Cleanser and Sweet Pitti Deodorant Cream, which I haven't had a chance to try yet, but it looks just as awesome as the Sili Body Lotion.
This product really tickles my skin. For someone whose skin often feels heated up, especially in this hot weather, I need a lotion that applies easily, absorbs, and dries well.
This lotion alleviates all that discomfort! It is super lightweight and non-greasy yet at the same time very hydrating. When spread on the skin, it has a watery lotion that instantly absorbs into the skin.
With one swipe of the product over your skin, the white cream immediately dissolves and becomes transparent. It's the perfect cream for the summer!
This is one of the easiest body lotions to apply to the skin because of its minimal wait time to dry. I'm also loving the smell! The lotion has a lovely almond scent which is lovely and natural smelling!
The Drunk Elephant Sili Body Lotion Packaging
The packaging alone is bound to hypnotize you into reaching for it. In typical Drunk Elephant style, it's minimal and inviting!
It comes in sleek and classy matte plastic with classic, well-known aesthetic Drunk Elephant Design. I love their packaging, they really got it right with that!
For £17/$20 for 240 mL worth of product, it is underwhelming, I'd say below average. But if you consider Drunk Elephant a luxury brand then the price for 240 mL of product is slightly more generous.
Highlighted Ingredients
Marula Butter – This is a purely refined concentrated butter derived from marula oil. It is rich in antioxidant polyphenols, lipids, and fatty acids, for deep skin moisturisation barrier protection
Shea Butter – A concentrated butter derived from the shea fruit. It has a complex triglyceride composition that gives its characteristic rich, emollient properties.
Marula Oil – This is an oil that flawlessly synthesises with the skin. It is high in critical antioxidants and omegas 6 and 9. These compounds help moisturise, nourish, and rejuvenate skin.
Other Notable Ingredients:
Squalane
Sunflower Seed Oil
Aloe Vera Leaf Extract
Watermelon Seed Oil
Coconut Oil
Drumstick Tree Seed
Inca Peanut Seed Oil
Baobab Seed Oil
Mongongo Tree Seed Oil
Kakadu Plum Fruit Extract
Sili Body Lotion Multi-Uses
Interestingly, some reviewers including Wayne Goss claim that the Sili body lotion can be used in other areas too.
I was aware of other Drunk Elephant skincare products being multi-use, but it seems all their new skincare products are multi-use products. And who doesn't love a good multi-use product, I know I do!
Some have used this lotion as a face moisturiser because of its wispy formula. And I'm quick to jump on the bandwagon and see if it can compete with my tried and tested moisturisers.
Those of you who don't like using a heavy moisturiser will enjoy using this body lotion as one. You don't get any redness or clogging when using the Sili Lotion.
If you are using it as a face moisturiser, be aware it is best for normal, combination, to oily skin as these are skin types that best benefit from the ceramide blends pH 4.2 balanced mix.
Dry skin, on the other hand, will not have the best effect when using the body lotion as a moisturiser.
The brand's founder, Tiffany Masterson's statements on the launch perfectly sum up why the body lotion (and their other new products) are unquestionably applicable for multi-purposes:
"I created hair + body because I want to be able to implement my philosophy from head to toe. Skin is skin — and whether we call it the scalp or the eye area or the legs, it can only function at its healthiest when it's treated with smart, nourishing, skin-compatible ingredients. All skin deserves to be respected."
There are plenty of ways people have used this lotion and the rest of the hair and skincare line.
You'll be surprised that a cleanser can replace your shaving cream, a hair scrub can replace your exfoliator, and this lotion can be your day or night moisturiser. Let me know if you come up with any other original way to use it!
Is The Sili Body Lotion Worth It?
Drunk Elephant says this lotion is for normal, dry, combination, and oily skin. I don't have dry skin, but the lotion does a really good job of cooling down my skin.
Although it doesn't keep my body hydrated for a whole day, it's always a pleasant sensation when re-applying. So yes, I think this lotion is definitely more suitable for normal, combination and oily skin than dry skin.
My wear test goes like this: I apply the lotion in the morning, and another after my shower. I usually apply it again after my shower in the evening. The lotion performs fantastic even when coated on top of wet, damp skin.
The benefits and effects are lovely, my skin feels soft and silky after using the body lotion. And the functionality of the product I think is worth some special merits.
My Thoughts
The Drunk Elephant Sili Body Lotion is an affordable body lotion that helps thirsty skin feel replenished and hydrated. It looks classy, feels luxurious and lightweight and does the job that a body lotion should do! What more could you want?!
Drunk Elephant has become known as a brand you can rely on for quality and reliable products and the Sili Body Lotion fits right in there!
Hollie xx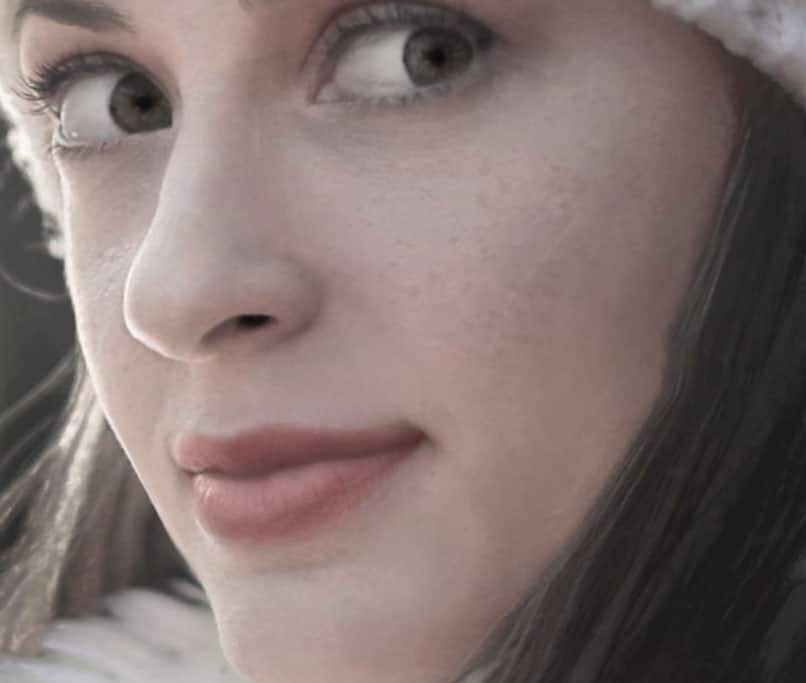 Hi, I'm Hollie, and I own BeautywithHollie.com. I love everything to do with beauty and love sharing my knowledge, advice, and beauty finds! Makeup and beauty are here to enjoy, and Beauty With Hollie is here to take the stress out of it!
---
---
Anastasia Beverly Hills bareMinerals Benefit Cosmetics Bobbi Brown CeraVe Chantecaille Charlotte Tilbury Clarins ColourPop Dermalogica Dior Dyson e.l.f. Cosmetics ELEMIS Estée Lauder Fenty Beauty First Aid Beauty Fresh Giorgio Armani Hourglass Jane Iredale L'Oreal Lancome La Roche-Posay Laura Mercier LORAC MAC Makeup Revolution Maybelline Morphe Nars Natasha Denona Neutrogena NYX Origins Peter Thomas Roth Revlon Sigma Beauty Smashbox Stila Tarte Cosmetics The Ordinary Too Faced Urban Decay YSL
---