Too Faced Melted Chocolate Matte Liquid Eyeshadows Review
If you're a Too Faced lover then you'll love their latest eyeshadow release! The Too Faced Melted Chocolate Matte Liquid Eyeshadows is another addition to the already fabulous Melted Chocolate collection!
You all know how I'm obsessed with my neutral eyeshadow. They're the best when it comes to flattering every look because you simply can't go wrong with them! Let's see if these Matte Liquid Eyeshadows can live up to the rest of the Too Faced Melted Chocolate Collection!
Too Faced Melted Chocolate Matte Liquid Eyeshadows
The Liquid Matte Eye Shadows are a 2-in-1 "whipped liquid" shadow formula that promises to deliver rich and intense cocoa tones that can be worn alone for an airbrushed look or as a pigmented primer.
Why are they 2 in 1? You can use them as eyeshadows (obviously) or lipstick! Matching your eyeshadow to your lips is all the rage at the moment, Too Faced released these at the perfect time!
All the colours in the collection are neutral and matte. And just like its namesake predecessors, they are scented with chocolate fragrance. Yum!
Are you a chocolate lover? Then you'll love these eyeshadows because that's exactly what they smell! Now, before you panic that you're going to smell chocolate all day, don't worry! When applied to the skin or eyes, the fragrance almost instantaneously fades. Quite thankfully!
Melted Chocolate Matte Liquid Eyeshadow Shades
The line released 8 neutral brown shades bound to flatter all skin tones and undertones. There are:
Cocoa Cream – neutral undertones
Chocolate Malt – neutral undertones
Tirami-sue Me – cool undertones
Chocolate Bunny – warm undertones
Amaretto – warm to neutral undertones
Chocolate Wine – cool to neutral undertones
Warm & Fudgy – warm to neutral undertones
Chocolate Chai – cool to neutral undertones
The Packaging
So I love the packaging! I'm a sucker for pretty packaging, and the packaging of the Melted Chocolate Matte Liquid Eyeshadows has won my heart! It's innovative and original, yet still pretty! Win, win and win!
The eyeshadows come in glossy matte asymmetrical packaging with one end transparent to reveal the product's shade inside. It's made with a white doe-foot applicator tip, always a pleasure to apply with.
The only downside of the packaging could be that it doesn't look anything like chocolate! Which in all honesty is something you automatically expect from a product called Melted Chocolate. My brain doesn't instantly connect the name to the product, it's a shame but it's not a game-changer. (As a side point, neither do their liquified lips packaging look anything like chocolates). Oh, the woes of a makeup geek.
As a regular consumer, the transparent bottom is a time-saver design. It helps shoppers who aren't fans of touching product testers easily make out first impressions and compatibility of the colour.
Application and Formula of the Liquid Eyeshadows
The shadows are really easy to apply. You can buff out the liquid formula with an eye shadow brush or just use your clean fingertips for a natural, diffused look. You can also wear them alone or layer them with powder eye shadows on top to enhance pigment and shimmer payoff.
I think they called it a whipped liquid formula because of the general consistency of the shadows which is a really creamy lustrous texture similar to that of whipped cream whisked to perfection.
Cocoa Cream
An eyeshadow collection is never complete without a base shade! Cocoa Cream is a lovely cream shade which reminds me of white chocolate!
Using a brush, blend well with the eye, however, a lot of product sticks to the brush and gets wasted. Using a finger is a breeze though because of the nice wet formula.
The texture is smooth and refined. It's not runny or gooey and sticks in place. Blending is no problem at all because it stays wet for an ample amount of time to be worked on before it sets.
Chocolate Malt
Chocolate Malt is a wet, non-sticky liquid eyeshadow that applies well with fingers, brushes, and sponges. It's dark beige on the bottle but comes off as tan on the skin. I think it's a true neutral shade that will complement all skin tones.
It blends easily before setting, and when powder eyeshadow is applied over it, it doesn't get ruined, rather it helps the powder adhere to the skin surface evenly.
Tirami-sue Me
While the name may be a bit of a tongue twister, the colour is beautiful! It has a slightly pink/purple tone to it.
Tirami- Sue Me has a slightly different texture to the other shades with a desiccated thick cream consistency. It is close to the brown taupe on the bottle and feels the same as the others when applied to the skin.
With this shade, I recommend using your fingers because it dries really fast and when blended with a brush, it tends to patch. For this shade, it may be wise to plan out your look before applying as there is no room for blending adjustments.
It does dry a bit patchy, so don't mix it with too many shades and textures.
Chocolate Bunny
Chocolate Bunny is a really versatile nude shade. It is tawny brown on the skin and can be perfect as a transition colour, highlight colour, or base.
Unfortunately, it dries too fast to be blended out with a brush. Unless you have fast hands like the Flight of the Bumblebee's composer, this may very well be better off as a good base shadow.
Amaretto
This shade is a warm chestnut brownish colour. Amaretto blends fine with fingers or a brush, mainly because it is a wetter formula compared to Cocoa Cream and Chocolate Malt.
It's perfect for a more defined look and applying glitter or shimmer shadows on top are the perfect combos for it.
Chocolate Wine
Chocolate Wine is a seductive mauve colour leaning towards purple. The shade may look diffused on darker skin tones as I've noticed it pops best on cool undertones.
It dries fast, so I suggest using a sponge brush with dabbing motions if you are looking to blend this out to a wing.
Warm & Fudgy
This one dries quickly too, but it has the best formula of all of them because it doesn't harden as the others do. When it dries the formula turns into a nice blendable powder so using a brush with this is doable.
Chocolate Chai
Chocolate Chai is quite similar to Amaretto when set. It's a deep terracotta colour perfect for fiery eyeshadow looks. It doesn't set too fast and it's really pigmented for one layer.
Final Thoughts
Overall, the creamy whipped texture is consistent for all the shades, but how they set and blend differs greatly. Drying time is different for every shade, and the formulas are really a surprise.
All of them, however, are pigmented, and just as promised, they work well with other eyeshadow formulas, be it powders, shimmers or glitter.
Are the Too Faced Melted Chocolate Matte Liquid Eyeshadows worth it?
When it comes to nudes, there are a handful of brands out there so vigorously passionate about these colour swatches that they produce nude collections season after season. It makes you think, how many shades of brown can you possibly own?
However, for neutral-obsessed fanatics like me, well, you can never really have too many nudes! Check out my review on the best eyeshadow palette dupes for every colour and budget!
The main downside of these liquid eyeshadows is the price which is on the more expensive side. That being said, the colours are flattering and really beautiful but slightly inconsistent with their texture and how they dry.
The Too Faced Melted Chocolate Matte Liquid Eyeshadows overall are pretty impressive and addictive. What is a shame is how the shades all dry differently. Some consistency would have been nice.
However, I love the packaging, the colours and of course, the chocolate smell- a world without chocolate would be a sad one!
I also love how you can use these shadows for both your eyes and lips, it looks so elegant and classy! The shadows last really nicely throughout the day without much wear and tear.
Unfortunately, the Too Faced Melted Chocolate Matte Liquid Eyeshadows are no longer available.
Hollie xx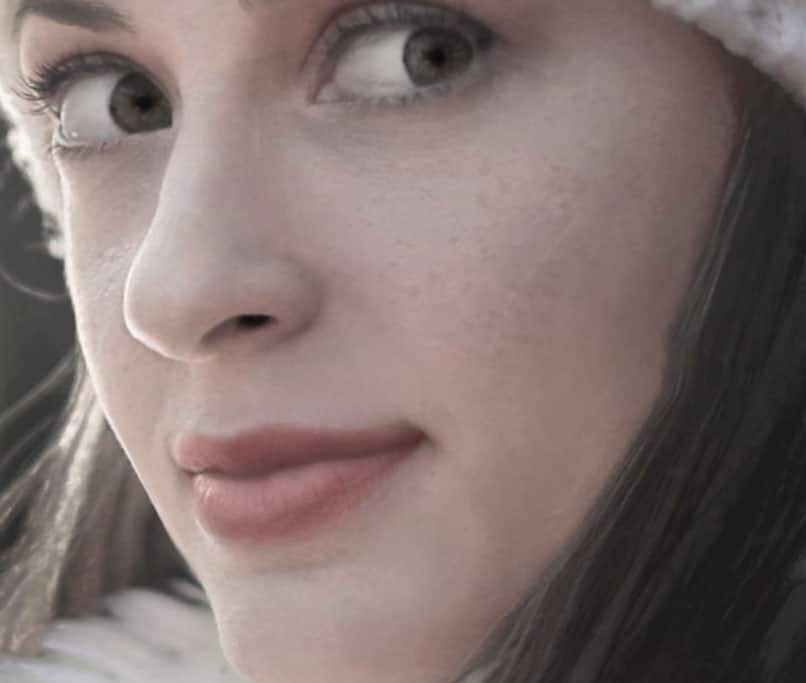 Hi, I'm Hollie, and I own BeautywithHollie.com. I love everything to do with beauty and love sharing my knowledge, advice, and beauty finds! Makeup and beauty are here to enjoy, and Beauty With Hollie is here to take the stress out of it!
---
---
Anastasia Beverly Hills bareMinerals Benefit Cosmetics Bobbi Brown CeraVe Chantecaille Charlotte Tilbury Clarins ColourPop Dermalogica Dior Dyson e.l.f. Cosmetics ELEMIS Estée Lauder Fenty Beauty First Aid Beauty Fresh Giorgio Armani Hourglass Jane Iredale L'Oreal Lancome La Roche-Posay Laura Mercier LORAC MAC Makeup Revolution Maybelline Morphe Nars Natasha Denona Neutrogena NYX Origins Peter Thomas Roth Revlon Sigma Beauty Smashbox Stila Tarte Cosmetics The Ordinary Too Faced Urban Decay YSL
---