The 10 Best Body Moisturizers For Dry Skin in 2024
Having dry skin can be a challenge at the best of times, but during the winter months, the challenge is in a whole different league. Truthfully, no one needs to suffer like that, we're fortunate to be in the 21st century where all beauty products are a far cry from what they used to be.
The market is over-saturated with moisturizers, and the choice is huge! Sometimes even a bit too huge, making it hard to choose the right moisturizer for you.
That's why I've put together the best body moisturizers for dry skin, making the decision that bit easier. I've included moisturizers for all budgets and skin concerns, including body butter and lotions, as well as moisturizers for anti-aging and skin concerns like eczema. There's something for everyone!
Disclaimer: As an Amazon Associate I earn from qualifying purchases on Amazon and other affiliate programs. This means on some purchases, I make a commission. It doesn't mean you spend more, it simply allows me to keep this blog going!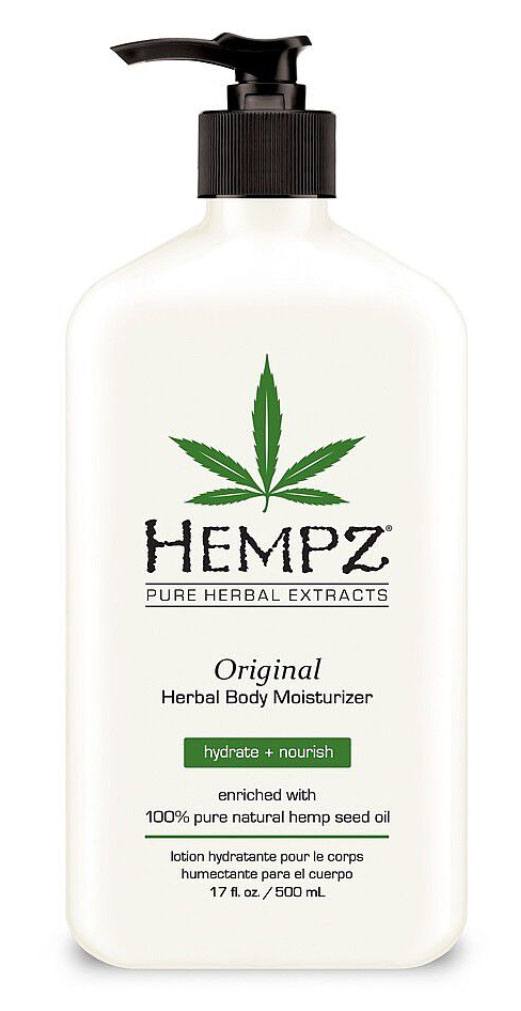 Made from 100% pure natural hemp seed oil, the Hempz Original Herbal Body Moisturiser is ideal for dry skin that's in need of hydration. Hemp oil is known for its moisturising and hydrating properties as well as helping with anti-ageing.
This moisturizer is ideal for dry skin because it helps protect the skin's barrier without stripping away essential oils. Made with sunflower seed oil that acts as a barrier against germs and toxins, shea butter helps soften and hydrate the skin, and vitamins A, C, and E protect the skin from antioxidants.
The moisturizer applies smoothly and easily, dries down quickly and doesn't leave your skin with an oily feeling. Overall, it's an impressive moisturizer and feels lovely and hydrating on the skin, but, it has a downside or two.
Firstly, it has some fragrance making it not suitable if you have very sensitive skin, and secondly, it's on the pricey side.
Also, this moisturizer is only for the body, it's not recommended to use on your face. It's still a great moisturiser because of all its other qualities, and it happens to be vegan too! Despite its few drawbacks, I still love it and in fact, it features in my post on the best body lotions for dry skin too!
---
First Aid Beauty is known for its FAB beauty products (pun intended!). Their skincare products are simple, yet effective and loved by many!
The First Aid Beauty Ultra Repair Cream Intense Hydration can be used on the face and body making it an all-in-one moisturiser and all the more convenient.
Suitable for all skin types, it does wonders for dry and eczema-prone skin due to the ingredient colloidal oatmeal. Colloidal oatmeal works to protect the skin from any irritations and itchiness that dry skin tends to have.
This winning ingredient is the main ingredient of the Ultra Repair Cream and probably the reason for this moisturizer to be such a hit!
Applying this moisturizer couldn't be easier. It absorbs fast into the skin and provides instant and long-term relief for dry and irritated skin. It doesn't leave an oily residue, you literally get all the benefits of a hydrating moisturizer without any of the drawbacks that all too often come with it.
First Aid Beauty Ultra Repair Cream is free from all harmful ingredients, it's also allergy tested, safe for sensitive skin, cruelty-free and vegan.
---
One of the first moisturizing creams for dry, sensitive, and mature skin is the Eucerin Original Healing Cream. For over 100 years, Eucerin has been providing top-of-the-notch skincare that's approved by dermatologists worldwide.
The moisturizer has a really thick, rich consistency that's not at all oily- the perfect combination for an intensely hydrating moisturiser! After applying the cream, give it a few minutes to get absorbed into the skin properly. And it does get absorbed properly, it leaves the skin without any greasy film, and in its place, you get hydrated, soft skin!
Eucerin Original Healing Cream's second ingredient is petroleum. Petroleum is used for locking moisture in the skin, which does wonders for dehydrated, mature and dry skin. It also benefits those with conditions like eczema because it repairs the skin barrier.
Although the Eucerin Original Healing Cream is sold as a body cream, it works anywhere on the body, including the face. Ideal for those who don't like having too many products in the collection at one time! It's also easier to have one cream to use everywhere, you're much more likely to apply it that way!
Eucerin Original Healing Cream is, fragrance-free, dye-free, non-comedogenic (doesn't clog pores)and paraben-free.
---
SkinFix Barrier+ Triple Lipid-Peptide Face Cream is a cut above most moisturisers on the market. Not only because of its fabulous ingredients and awards but also because of its unique pump.
The problem with most skin care products that are in tubs is that once they are exposed to the air, the active ingredients are no longer as effective. Air messes with ingredients, so naturally, skincare products that are airtight are much more effective.
This moisturizer is made from some wonderful ingredients to help dry and aging skin. With its lily root extract, it helps reduce water loss, the hyaluronic particles give deep hydrating and the other ingredients help to protect the skin and restore the skin to its natural glory!
It's so intensely hydrating, that many notice a difference in their skin after only one use.
The SkinFix Barrier+ Triple Lipid-Peptide Face Cream is a 'clean beauty' tested by dermatologists. The formula is powerful, yet non-irritating and suitable for even the most sensitive skin! It is also vegan, gluten-free, and cruelty-free.
---
The Buttah Skin Whipped Body Butter is a pretty unique moisturizer and we'll tell you why. It's made with only one ingredient, yup just 1- virgin organic unrefined African shea butter.
Shea butter boosts the skin's moisture making it the ideal moisturizer for dry skin. It is also loaded with vitamins like A, E and F which protect your skin and promote healthy skin cell growth.
Shea butter has a very thick consistency, you may expect it to be annoying to apply to your skin. However, the Whipped Body Butter is easy to apply and it absorbs into the skin quickly too without leaving the skin feeling greasy.
If your body suffers from dry and irritated skin, this body moisturizer may just be the cream you need. It nourishes, protects and soothes the skin, giving you soft and hydrated skin!
With its fancy packaging, it really has the whole package of a fab moisturizer! Obviously, we don't judge a book by its cover, but a fancy cover is always an added bonus!
---
This relatively new moisturizer is part of a range of products that were specifically designed for distressed and dry skin. They are all dermatology tested and were actually tested on oncology patients going through treatment.
Unfortunately, we all know someone, whether a friend or family who's been through treatment and treatment usually leaves the skin extremely sensitive and dry.
The good news is, that this moisturizer took away most of their dry and irritated skin issues. If it worked for oncology patients then you know this is a moisturizer that you can trust and that will help your dry skin!
This Aveeno moisturizer is made from colloidal oatmeal, which we've already mentioned, and is amazing for moisturizing the skin. The moisturizer also has antioxidants that help to reduce redness and repair the skin. Made with only beneficial ingredients, it's free from fragrance, parabens, steroids, and phthalates.
This cream has been the answer for many with dry skin. Many had already given up on ever having soft smooth skin, and the Aveeno Restorative Skin Therapy Moisturizing Oat Repairing Cream proves that dreams do come true! At least in skincare:)
---
Simple, uncomplicated and made from good-for-you ingredients is how I would describe CeraVe.
What you see is what you get with their no-frill skincare, and it's always solid products that you can trust! That's why we have so many reviews with CeraVe products in them. They also happen to be highly affordable.
Enough on the brand, on to the moisturizer! Its hydrating effects will seriously wow you, this moisturizer provides 24 hours of hydration for the skin. And there's no exaggeration with that claim!
The hyaluronic acid helps the skin retain its moisture, giving you soft hydrated skin throughout the day. Yep, even for dry skin, in the winter! It absorbs into the skin quickly without leaving any greasy residue behind.
The moisturizer also works hard to restore the skin's barrier with its 3 essential ceramides. And without a healthy skin barrier, dry skin can't become a thing of the past!
You can use this moisturizer on the body, face and hands making it all the more convenient. Not only is the CeraVe Moisturizing Cream great for dry skin, but it's also amazing for sensitive skin. Formulated without any bad stuff, and developed by dermatologists, it's the real deal!
The moisturizer is hypoallergenic and allergy-tested, non-comedogenic and free from parabens, oil and fragrance.
---
I know we've already included a First Aid Beauty moisturizer in this review, but their products are amazing and we simply couldn't pass on the Ultra Repair Firming Collagen Cream! Although this moisturizer is targeted at ageing skin, it also does wonders for dry skin.
This makes sense because ageing skin is usually dry too. It's unfortunately a side effect of the aging process! And when I say aging, it refers to anyone over the age of 30, whose production of collagen has reduced.
This cream helps put collagen back into the skin, giving your skin the elasticity it needs to stop it from getting wrinkly and old looking.
Eventhough the stress on this moisturizer is all about keeping your skin young, everyone who uses it loves its hydrating and nourishing powers! Get soft skin with the added bonus of keeping it young and plump.
The Firming Collagen Cream is gluten-free, cruelty-free, fragrance-free, paraben-free, soy-free, nut-free, nano-free and non-comedogenic making it ideal for not only aging and dry skin, but sensitive skin too.
---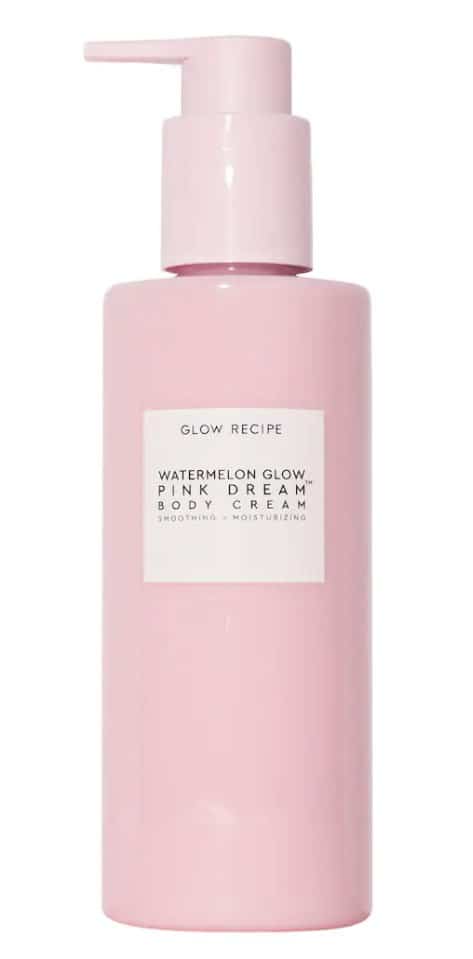 Pretty on the outside, but equally impressive on the inside is the Glow Recipe Watermelon Body Cream. It's a K-beauty product and is made with the philosophy of Korean skincare.
Lightweight in application, but intense in hydration, it works for all skin types, in particular dry skin. It not only hydrates the skin, giving you soft and smooth skin, but it also improves the appearance of dry, ashy skin. It leaves the skin glowing and soft and ready to take on the world!
Made from watermelon seed butter that moisturizes the skin and gives the moisturizer a lightweight, creamy texture. Hibiscus AHA smoothes the skin and hyaluronic acid hydrates it. It applies beautifully without leaving the skin sticky or tacky.
A small tip for this moisturizer is not to wear it on a hot day without SPF. Due to the AHA ingredients, without SPF protection you are much more likely to get a sunburn.
---
Perfect for dry skin that needs plumping up, the Brazilian Bum Bum Body Cream does exactly that! It's a fast-absorbing body cream that visibly tightens the skin whilst giving it all the moisture and hydration that it needs.
The cream has a lovely fragrance of hints of vanilla, salted caramel, and pistachio. While it is rather addictive, I don't recommend it for those with very sensitive skin. That being said, the smell doesn't linger for long.
This luxurious cream is infused with Cupuaçu Butter, Açaí Oil and Coconut oil. These ingredients are packed with fatty acids to lock in moisture and restore the skin's elasticity.
It also has antioxidants that help the skin look young. It transforms dry skin after only a few uses, giving you soft, hydrated and smooth skin.
The cream has a thick texture, but surprisingly absorbs into the skin super-fast giving you the best of both worlds! Sol de Janeiro Brazilian Bum Bum Body Cream is cruelty-free.
---
My Thoughts
Having dry skin doesn't mean you have to suffer in silence. Not at all actually, there are loads of creams and moisturisers on the market that can transform even the driest of skin.
The trick is finding the correct product for your skin. What works for one person may not work for you, sometimes it takes a little trial and error to get it right.
That's part of the process and that's why I brought you the 10 best body moisturizers for dry skin. There's something for every dry skin type and age!
Hollie xx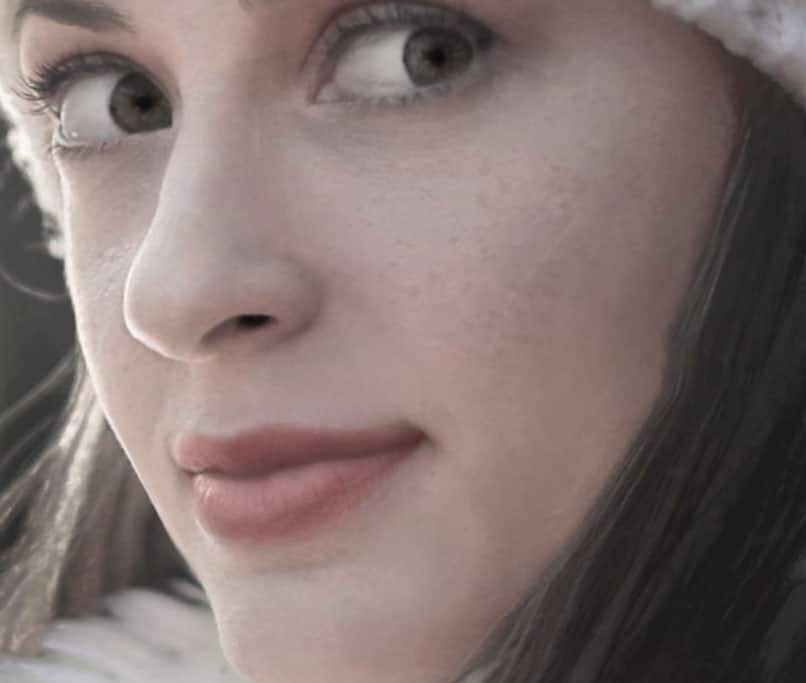 Hi, I'm Hollie, and I own BeautywithHollie.com. I love everything to do with beauty and love sharing my knowledge, advice, and beauty finds! Makeup and beauty are here to enjoy, and Beauty With Hollie is here to take the stress out of it!
---
---
Anastasia Beverly Hills bareMinerals Benefit Cosmetics Bobbi Brown CeraVe Chantecaille Charlotte Tilbury Clarins ColourPop Dermalogica Dior e.l.f. Cosmetics ELEMIS Estée Lauder Fenty Beauty First Aid Beauty Fresh Giorgio Armani Hourglass Jane Iredale L'Oreal Lancome La Roche-Posay Laura Mercier LORAC MAC Makeup Revolution Mario Badescu Maybelline Morphe Nars Natasha Denona Neutrogena NYX Origins Peter Thomas Roth Revlon Sigma Beauty Smashbox Stila Tarte Cosmetics The Ordinary Too Faced Urban Decay YSL
---