What Is First Aid Beauty Skincare And Is It Worth Buying?
Knowing and understanding what you put on your skin is really important. Especially in today's market, where new skincare brands are constantly popping up. But, with more choices, it actually gets more confusing and there are plenty of brands out there that you should steer clear of.
First Aid Beauty is a relatively new brand, it was founded in 2008 and it didn't take long for it to become extremely popular. But popularity doesn't mean the brand is good, we're all human and we all get bought into pretty packaging and designer products.
The real question here is, is First Aid Beauty the real deal like Cerave and Krave Beauty? Or is it pretty packaging like Kylie Skin? Let's find out!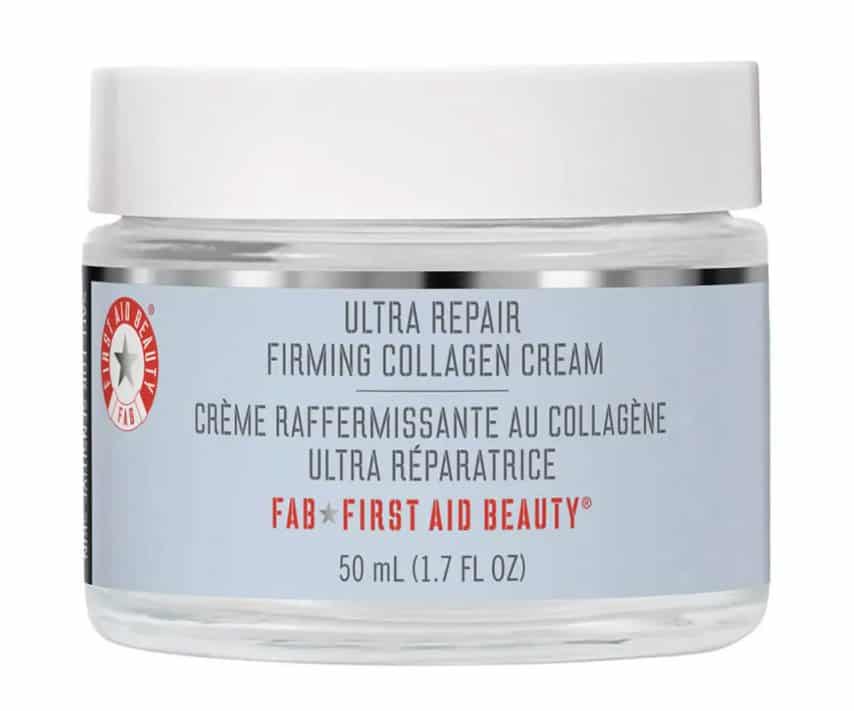 First Aid Beauty or FAB as it is often referred to, was founded by Lilli Gordon. After struggling for years with her own sensitive, eczema-prone skin, and with a background in beauty she founded First Aid Beauty.
Her main target with her skincare products is that they fix the root of the problem, instead of being like a band-aid and simply covering it up. That's the inspiration for the name, she put 'the beauty into first aid for skin'.
First Aid Beauty is all about quality ingredients that are not irritating to the skin. There are over 1300 ingredients on FAB's no-no list, which yep, is a lot!
All the products have been dermatology tested, and are fragrance-free and cruelty-free. They are targeted toward sensitive and eczema-prone skin and the products will never irritate your skin!
When I think of First Aid Beauty, my first thoughts are that they have gentle products with innovative formulas and good ingredients that are generally affordable. It's a no-frills brand, but you know what you're getting is quality stuff! It's a skincare brand that actually wants to help improve your skin!
While the overall picture of First Aid Beauty is really impressive, like all brands, they have some products that are better than others. Here I cover the bestselling must-have products of First Aid Beauty!
FAB in name and in the product, we have the First Aid Beauty Ultra Repair Cream Intense Hydration, the product that made the brand so popular! A bestseller and winner of many awards, the Ultra Repair Cream is the answer to your skin's prayers. Especially if you have dry, irritated or sensitive skin.
Ultra Repair Cream Intense Hydration is a body moisturiser that can also be used on the face. Its main ingredient is colloidal oatmeal which is known for its calming effects. It's an ingredient ideal for itchy and sensitive skin that's prone to eczema. The moisturiser also contains shea butter which moisturises and protects the skin's barrier.
This moisturiser makes it the best moisturiser for sensitive skin in nearly every skincare guide. The reason is, it's that good! It has deep hydrating capabilities and at the same time is not greasy, nor heavy on the skin.
Eventhough First Aid Beauty doesn't add fragrance to their skincare, the Ultra Repair Cream has eucalyptus globulus leaf oil, which is an essential oil and does have a fragrance.
If you are allergic or sensitive to fragrances, I don't recommend this moisturiser for you.
---
Another bestseller for First Aid Beauty is this gentle, fragrance-free cleanser. The trick with a good cleanser is that it cleans the skin, without stripping the skin of its essential oils. Often a cleanser is too gentle that it doesn't remove any dirt or makeup, and in the extreme is also all too common.
This cleanser combines the best of both, it's gentle on the skin and gets rid of all makeup and dirt, yet at the same time, it doesn't strip the skin and cause further damage.
Made from impressive ingredients, the Pure Skin Face Cleanser is ideal for those with sensitive skin that's prone to irritation. With aloe, glycerin and FAB's unique Antioxidant Booster, your skin will be nourished, hydrated and soothed.
The perfect way to end the day! The only downside to this cleanser is that it doesn't smell the greatest, however, you only smell it when you apply it, and it's better than washing your face with products that are swimming in fragrance!
---
If TikTok didn't make you buy it, now Beauty with Hollie will! Many discovered the KP Bump Eraser Body Scrub on TikTok and that's when it really gained popularity.
KP is a skin condition, that's not really a condition, it's simply where the skin has a lot of bumps that don't seem to go. Many try different exfoliants with no results, that's until they try the FAB KP Bump Eraser.
It magically removes all the bumps after only a few uses. First Aid Beauty has achieved this by combining a chemical and physical exfoliant to make this one fab of an exfoliant.
Glycolic and Lactic Acids are used to loosen the skin's top layer and decongest it, while pumice buffing beads act as the chemical exfoliant. Like the previously mentioned FAB products, this one too is ideal for sensitive skin and all other skin types too.
---
The easiest and faff-free way to deal with your skin at the end of the day, especially when you're tired (and who's not?!) is to use facial pads! These facial pads are designed to exfoliate, tone and brighten the skin. More often than not, facial pads are not good for sensitive skin.
Well, First Aid Beauty has managed to create facial pads that are great for sensitive skin due to the very beneficial skincare ingredients that it has.
Made with cucumber and Indian gooseberry to help tone skin, lemon peel and liquorice root brighten the skin giving it a lovely glow. With these pads, you can expect smoother skin with an even-out skin tone.
---
My Thoughts
First Aid Beauty is all about making your skin the best it can be by using ingredients that are beneficial and non-irritating to the skin.
Do I recommend First Aid Beauty? A big definite YES! While not every product may work for your individual skin, they are a brand that you can trust.
The only way you'll ever know if a product works on your skin is if you try it, and FAB is a brand worth trying! Especially for those with sensitive skin that's prone to redness and rashes. First Aid Beauty has been the answer to many people's skincare problems, it might just be the answer to yours too!
Shop My Beauty Favorites
Hollie xx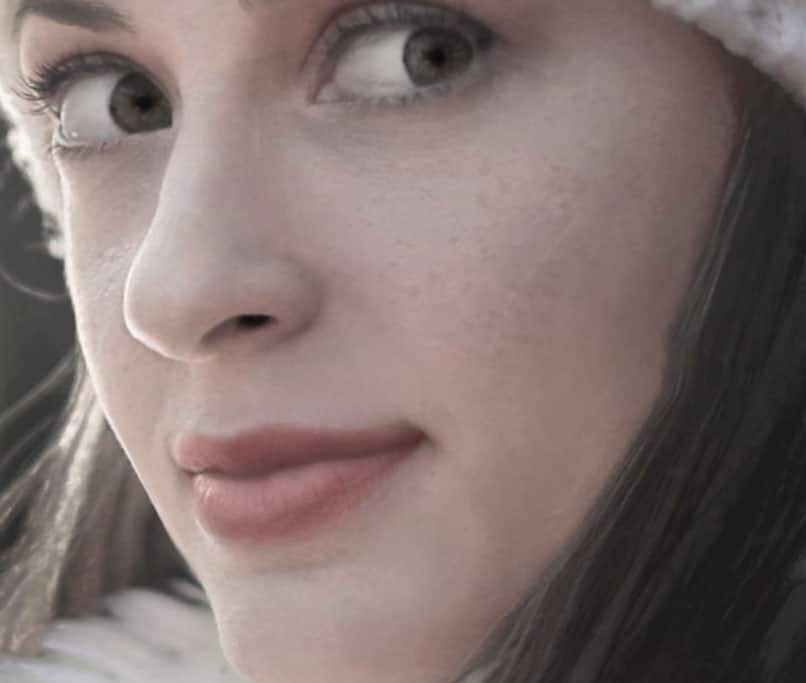 Hi, I'm Hollie, and I own BeautywithHollie.com. I love everything to do with beauty and love sharing my knowledge, advice, and beauty finds! Makeup and beauty are here to enjoy, and Beauty With Hollie is here to take the stress out of it!
Disclaimer: This article contains affiliate links. If you purchase using these links, you don't pay more, I simply earn a small commission!
---
---
Anastasia Beverly Hills bareMinerals Benefit Cosmetics Bobbi Brown CeraVe Chantecaille Charlotte Tilbury Clarins ColourPop Dermalogica Dior Dyson e.l.f. Cosmetics ELEMIS Estée Lauder Fenty Beauty First Aid Beauty Fresh Giorgio Armani Hourglass Jane Iredale L'Oreal Lancome La Roche-Posay Laura Mercier LORAC MAC Makeup Revolution Maybelline Morphe Nars Natasha Denona Neutrogena NYX Origins Peter Thomas Roth Revlon Sigma Beauty Smashbox Stila Tarte Cosmetics The Ordinary Too Faced Urban Decay YSL
---