8 Must-Know Skin Care Tips For Oily Skin
If you have oily skin, I'm sure you're familiar with that dreaded feeling when you look in the mirror after a few hours. Shiny, blotchy skin. Not fun at all! In reality, oily skin is far from glamorous. Just the feel and weight of oil alone are unpleasant, and that's not to mention the texture and other consequences.
Living with oily skin can actually be annoying and unpleasant. However, there are doable solutions that can help you keep that oil at bay. Sometimes all we need is a few tips and your skin problem will be a thing of the past.
Whether it's sebum, genetics, the weather, or products that are adding to the issue— we'll look into it together and create a skincare regimen that balances out everything. I've put together the best skincare routine for oily skin. It's time you said goodbye to your oily skin for good!
1. Diet – Reduce Salt Intake
This is one of those overly-mentioned points and it's not without reason! Food with too much salt can stimulate the over-production of sebum (oils). There are many other foods that I can add to the list, but I think the most important to watch out for is salt.
Too much salt causes dehydration. Because of that, your body increases the production of oils to fight that dehydration. Try to eat moderate amounts of it. I know that may be easy to say, but a lot of the food we eat we're not even aware of has unnecessarily high amounts of salt. We have fast food, processed food, and so on.
When you've got a craving, just remind yourself not to eat too much junk and try to drink more water than usual to hydrate yourself that way (instead of your body producing more sebum).
2. Hydrate your Skin Through Water
As I just mentioned, to help combat oily skin, try to get in the practice of drinking lots of water. This is so that your body won't have to work hard at hydrating itself for you by secreting oils. A simple way to do this is to try drinking one cup of water every hour that you are awake. Sounds pretty manageable, no?
3. Exfoliate Gently
Check out my post on The Best Exfoliators for Oily Skin. The best exfoliators for oily skin are physical ones, these are the scrub ones because they clean the skin and remove the dirt the best.
The key to exfoliating oily skin is doing it gently, and once a week! Don't overdo it! Exfoliating immediately removes dead skin cells from the skin's surface. The benefit of helping your oily skin rid of all the dirt and excess foreign particles is the prevention of buildup.
Keep in mind that having oily skin means you have larger pores. And the larger your pores are, the easier dirt goes in and layers up to form pus and all that yucky stuff. Therefore, the oilier your skin, the more important it is to exfoliate so don't skip it!
4. Cleanse your Skin to Prevent a Build-Up
This may sound very basic but cleansing oily skin regularly prevents oil buildup. The reason I'm mentioning it, even though it is basic is that sometimes the simplest of solutions are overlooked! We all have those lazy days:)
Wash your face twice a day, morning and night, with a good cleanser. It's the easiest way to rid of the excess oil in between those hours and prevent any build-up.
While cleansing, remember to be gentle during and after. Pat your face dry with a towel instead of rubbing it. This way you won't irritate and micro-peel your skin which will only cause more oil production.
One of my favourite cleaners for oily skin is the DHC Deep Cleansing Oil. Read my full review here.
5. Use Astringents instead of Toners
Both astringents and toners are water-based skincare products. And although both of them are used to cleanse and remove makeup, astringents are specially formulated for oily skin. The best type of astringent to use is alcohol-free. They'll get rid of excess oil and at the same time won't dehydrate your skin either.
If astringents aren't your thing, alcohol-free toners can do the job just fine.
6. Stick to Water-based Moisturisers
It may be contrary to what you think is logical, but you still need to moisturise from the outside, as opposed to getting moisturised through natural oils.
For those using acne treatments for oily skin such as salicylic acid or benzoyl peroxide products, a moisturiser is definitely needed as these are dehydrating compounds.
The best moisturisers for oily skin are lightweight, water-based ones. This way, you won't help clog your pores with more oils, but rather moisturise with hydrogen-based compounds that seep through the skin and evaporate.
7. Use Water-based, Matte, And Alcohol-free Makeup
We all know makeup clogs our pores and in severe cases, causes acne, whiteheads and irritation. However, on the flip side, makeup products also help you control the excess oil on your skin by using a setting powder and products with matte finishes. Makeup can help block your pores thus preventing more oil to exude from within your skin.
And as much as possible, it's also good to use products that are water-based and alcohol-free. Alcohol is very drying to the skin, and even though you have oily skin, you don't want your skin to dry out either. Making oily skin dry does not stop your skin from being oily. The only thing that it will do is give you oily skin that is dehydrated. And the body's response to dehydration is…more oil!
8. Wear Sunscreen Every Day
There are so many proven, crucial benefits of sunscreen. One of them is, they help your skin retain hydration. Instead of having constantly dehydrated skin that needs constant rehydration, use sunscreen to help your skin retain a necessary amount of moisture.
Sunscreen prevents sunburns that may also trigger your sebaceous glands to think your skin needs tons of water like firemen putting out a wildfire. So if you prevent sunburns, you prevent more oil secretion.
Final Thoughts
Combating oily skin is mostly about knowing where the problem lies and using that to your advantage.
Most oily skin problems come from within, and the best way to fix that is to hydrate our bodies with water so that it doesn't hydrate themselves by secreting oils.
Hollie xx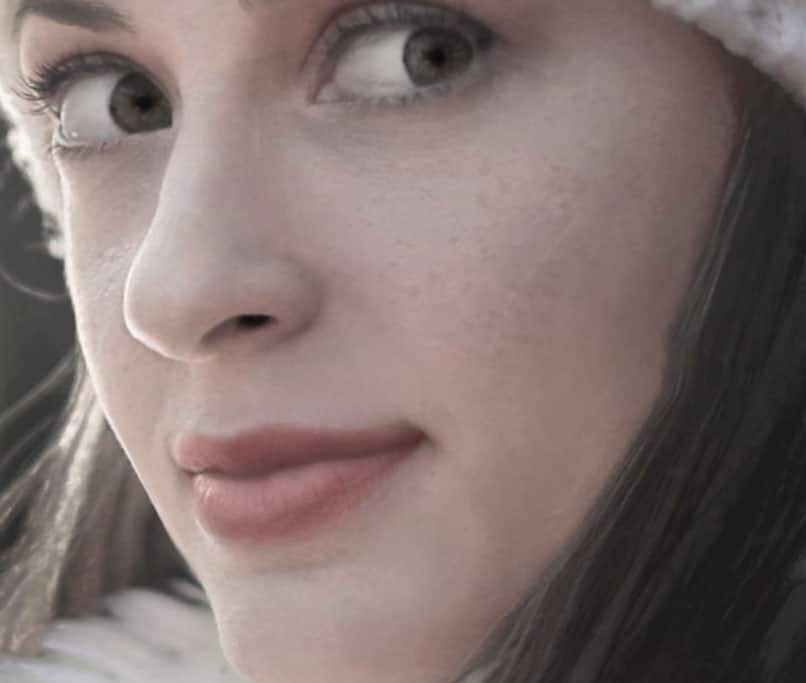 Hi, I'm Hollie, and I own BeautywithHollie.com. I love everything to do with beauty and love sharing my knowledge, advice, and beauty finds! Makeup and beauty are here to enjoy, and Beauty With Hollie is here to take the stress out of it!
---
---
Anastasia Beverly Hills bareMinerals Benefit Cosmetics Bobbi Brown CeraVe Chantecaille Charlotte Tilbury Clarins ColourPop Dermalogica Dior Dyson e.l.f. Cosmetics ELEMIS Estée Lauder Fenty Beauty First Aid Beauty Fresh Giorgio Armani Hourglass Jane Iredale L'Oreal Lancome La Roche-Posay Laura Mercier LORAC MAC Makeup Revolution Maybelline Morphe Nars Natasha Denona Neutrogena NYX Origins Peter Thomas Roth Revlon Sigma Beauty Smashbox Stila Tarte Cosmetics The Ordinary Too Faced Urban Decay YSL
---