Best Moisturizing Face Mask for Dry Skin In 2024
I have quite a lot of steps in my beauty routine, and sometimes, I deliberately miss some because I'm pressed for time. But what I never leave out is my facial mask! Face masks have so many immediate benefits to the skin that skipping them is not worth it. They require very little effort and they're really easy to use too.
They're not time-demanding and the best part is, face masks are only supposed to be used twice a week at most. Think of it as your pamper evening at home! Deck some candles and soft music with your favourite book and there you have it, a spa experience in your house!
Using the wrong face mask for your skin can be detrimental. Learn your skin type and what type of face mask you should be looking for. I've done the hard work for you and put together the best face masks for dry skin in 2024 including something for everyone's budget!
At the end of the article, there is a short guide about why face masks should be part of your skincare routine, and what the best ingredients are for dry skin.
Disclaimer: As an Amazon Associate I earn from qualifying purchases on Amazon and other affiliate programs. This means on some purchases, I make a commission. It doesn't mean you spend more, it simply allows me to keep this blog going!
If you want to stay current with the Instagram world, this hydrating face mask is a must-have! From its packaging to its superfood ingredients, it's got everything you and your skin need.
Makeup Revolution collaborated with the big deal influencer Jake- Jamie, AKA The Beauty Boy. Together they created 3 different fabulous products, one of them being the Watermelon Hydrating Face Mask.
The Watermelon Hydrating Face Mask is a dream at relieving irritated, eczema-prone skin. It's cool and soothing and leaves the skin feeling plump and soft.
It's a jelly-type of face mask, and the consistency is kind of sticky when applied but it rinses off very well. Plus the smell of natural watermelon fragrance is a refreshing feat among rosy and other floral scents.
A little humour to add, if you go to their website, the product description specifically says, "This is not food, please do not eat. This product may smell good enough to eat but please don't." And I think that was absolutely necessary to note because the smell is just so inviting and delightful.
The face mask has got a bit of fragrance but the brand (and some buyer reviews) says it is safe for sensitive skin. I love the ingredients that have been used in the face mask. It contains actual kiwi seeds and I personally love the texture of it compared to the abrasive exfoliating particles other products have.
They are like softened chia seeds in tea after it's gone cold. The kiwi seed texture is slimy enough to glide around the skin as you massage through it. It has just enough friction to help scrape off the dead flaky skin caused by dryness.
This is a truly delightful face mask and super hydrating too! This face mask will give you the most refreshed, plump and moisturized skin around.
Pros
Very Affordable
Extremely hydrating
Natural Fragrance
Helps cure eczema
Cons
The fragrance may not be great for sensitive skin
It is often sold out!
Revolution Watermelon Hydrating Face Mask can be bought from Revolution Beauty
---
Laneige Water Sleeping Mask is one of those bestsellers that people just can't seem to get enough of. It works magic for dull skin that needs revitalising and deep moisturizing.
The Laneige Water Sleeping Mask is an overnight mask, if you aren't familiar with overnight masks they are exactly as they sound. You apply the mask before you go to bed and simply wash it off in the morning.
Overnight masks are really great for dry skin because it's during the night when our skin tends to dry out. When using an overnight mask you are not only preventing your skin from drying out, you're actually doing the exact opposite. You're adding the moisture and nutrition back in!
Infused with all the right ingredients that help promote relaxation and hydration from orange flowers to rose and sandalwood. Be prepared to wake up with super smooth and soft skin that feels and looks clean.
The sleeping mask is recommended for all skin types, everyone can benefit from this addictive mask. Use once to twice a week.
Pros
Affordable
Safe for sensitive skin
Moisturises super dry skin
Laneige Water Sleeping Mask can be bought from Amazon
---
The Hydracure Intense Comfort Hydrating Mask face mask is one of those skincare products that belong in a spa and using it will make you feel like you're in one!
From the smell to the texture to the wonderful effect it has on the skin. It will transform your skin from dull to dazzling! It is an intensely hydrating facial mask that helps prevent and correct dehydration making it ideal for dry skin.
Formulated from hyaluronic acid, it helps with hydration and water retention. This face mask is also packed with minerals and elements that help to restore your skin's moisture.
Even more amazing, it helps prevent your skin from future dryness, to sustain its softness and radiance. You'll find it has an immediate effect on your skin and leaves it supple with restored youthfulness.
As for long-term effects, expect your skin to regain balance and maintain its optimal levels of hydration, slowing down the appearance of the signs of premature ageing. Now, who wouldn't want that?
It's an extreme hydrator and moisturiser best used for the dryest skin conditions. The Germaine de Capuccini Intense Comfort Hydrating Facial Mask is a quality product that won't leave you or your wallet feeling cheated.
Pros
Hydrates for prolonged periods of time
Skin firming
Moisturises the driest of skin
Vegan
Cruelty-free
Germaine de Capuccini Intense Comfort Hydrating Facial Mask can be bought from Amazon
---
If you haven't heard of Monuskin, now's a good time to get to know them! Their brand ethos is all about using the best and purest natural ingredients possible. Their products are gentle and perfect for dry and sensitive skin.
Monuskin Hydrating Mask has a creamy, quick-absorption formula. It leaves the skin incredibly cool and soft without irritating it at all. This mask was made for the face but can also be used for dry hands and feet. It can be left on overnight and even during bath time! It softens thickly callused parts, it's like a spa treatment in a bottle.
The Monuskin Hydrating Mask is perfect because of its multifunctional aspects and its affordable price! Its key active ingredients are evening primrose oil which is rich in the Gamma Linolenic essential fatty acid, Omega 6. The fatty acid is called "essential" because our body cannot reproduce it on its own.
Due to ageing and damage, these essential fatty acids are reduced over time. With products like the Monuskin Hydrating Mask, you will be replenishing these vital supplies.
This face mask also contains horsetail extracts that help firm and tighten your skin. It also assists in healing broken skin. The last key ingredient is royal jelly. It's rich in vitamins, minerals, enzymes and proteins that help nourish dry, mature skin and encourage cellular renewal.
Using this face mask will leave your skin soft and radiant. Use it from 1-3 times a week and prepare to be amazed!
Pros
Affordable
Extremely hydrating
Multi-functional
Lightweight
Can be worn overnight
Monuskin Hydrating Mask can be bought from Amazon
---
The Esthederm Intensif Hyaluronic Concentrated Formula Mask is composed of a patented complex formula of three different forms of hyaluronic acid.
This amazing formula penetrates into the layers of your skin to give added density to your tissues and layers by filling them with water. It's a floral-scented cream with a lightweight gel formula that will nourish your skin without leaving it feeling oily.
It's specifically formulated for dehydrated, uncomfortable and tight skin, as well as dehydration wrinkles and fine lines. With this deeply penetrating hyaluronic acid mask, your skin will immediately be moistened and your wrinkles and fine lines instantly plump up from the inside. It's ideally best used in the evening and can also be applied as an overnight cream.
Gently formulated without irritating your skin or leaving any redness at all, it's a moisturiser that will leave your skin looking and feeling spectacular. This face mask is definitely worth your money!
Pros
Deeply moisturising
Lightweight
Doesn't clog pores
Can be an overnight cream
Cons
Pricey
Contains some fragrance
Esthederm Intensif Hyaluronic Concentrated Formula Mask can be bought from Amazon
---
There are no facial masks quite like overnight ones. The benefits to your skin are far superior to any other type of skincare mask or moisturiser. If you haven't tried an overnight mask, I can't recommend it enough. And one of the best overnight masks is the Sarah Chapman Skinesis Overnight Facial.
The reason why overnight face masks are so effective is pretty self-explanatory. Your skin has the whole night to rejuvenate itself and get the benefits and nutrients that the face mask is providing.
The Skinesis Overnight Facial is loaded with all the good stuff like antioxidants and vitamins. It's targeted at ageing skin but works amazingly for dry skin, in fact, it does well for most skin types. It contains Vitamins A and C, which both have anti-ageing properties and it has omega oils which help bring dull, dry skin back to life.
This face mask is one of the most comfortable face masks on the market. It is extremely lightweight and easy to wear and it absorbs into the skin really quickly. The results of this mask are truly wondrous, your skin will be glowing and soft in the morning, as well as hydrated with improved texture. Seriously, prepare to be amazed!
Pros
Lightweight
Gives glowing skin
Safe for sensitive skin
Anti-ageing
Sarah Chapman Skinesis Overnight Facial can be bought from Look Fantastic
---
Here is another super-hydrating face mask that really gives dry skin the moisture it needs. It has a non-irritating formula that leaves the skin feeling velvety soft. The Clarins SOS Hydra Refreshing Hydration Mask is a gel-cream mask that helps skin find its ideal moisture levels while retaining hydration thanks to the leaf of life extract.
The leaf of life extract is similar to that of hyaluronic acid. It acts as a sponge that stores all the water the skin needs until your next application! It relieves thirsty skin to reveal skin that is almost new. It smoothes out and tightens the texture of your skin for a revamped look.
It is lightweight and easy to wear and the best part is that it doesn't clog the pores. Many face masks have a tendency to overdo it a bit. Not the Clarins SOS Refreshing Hydration Mask.
This mask will bring dehydrated skin back to life, if you have dry skin around your eyes, I can't recommend this mask enough. If you don't want to try out the full-priced version, you can buy a sample first and see if your skin works with it.
Pros
Hydrates well
Cools and relaxes facial tension
Transforms dry skin
Clarins SOS Hydra Refreshing Hydration Mask can be bought from Amazon
---
Check out my review on the best exfoliators for dry skin. Yep, even dry skin needs a regular exfoliation!
One of the bestselling face masks on the market at the moment, you can have high hopes that this face mask will be the magic product to fix your skin! On top of an instant moisturizing effect, this mask cleanses and exfoliates too.
Its key ingredients contain chestnut extracts that activate your skin's natural exfoliation process and help you get rid of the dirt building on your face. It gets rid of dullness and dehydration so your skin looks healthy and young.
It also contains the powerful antioxidant vitamin C to help you brighten your skin tone and retain moisture. The last key component is niacinamide to help you minimise pores and even out your skin's fine lines.
The cream is a divine formula that is extremely hydrating and soothing without leaving your skin feeling tight. It can be used on your hands to help reduce the appearance of dry skin.
The Summer Fridays Jet Lag Mask is a beautiful dewy hydrating mask that relieves thirsty skin by sustaining it with a mix of vitamins, ceramides, antioxidants and the gentlest of exfoliating extracts.
It's vegan and contains no synthetic dyes or fragrances so it's perfectly safe and healthy. Rumour has it that it works great as a primer too! It's very versatile and works wonders!
Pros
Moisturizes well
Exfoliating and cleansing
Multi-use (hand cream and foot cream)
Vegan
Summer Fridays Jet Lag Mask can be bought from Amazon
---
Garnier is no stranger to the beauty industry. I remember as a kid always seeing product ads and promotions from them spread throughout my Seventeens, Vogues and Cosmopolitans.
I'm sure many of us have tried at least one product from Garnier at some point in our life. They have been around and have a good reputation when it comes to skincare products.
The Garnier SkinActive Moisture Bomb Sheet Mask is like a visit to a grandmother's house. One word for it- relaxing. (That's assuming you find your grandmother's house as cosy as I do!)
The Garnier Moisture Bomb sheet mask is a great sheet mask with a lovely cooling effect on your skin. It doesn't feel muggy, instead, it feels hydrating and soothing and leaves your skin feeling glass-smooth.
It stays cool throughout the application and delivers 24-hour long-lasting hydration. The minimum time Garnier suggests for you to leave it on is 15 minutes which is a pretty short amount of time. It's a really nice quick fix for dehydrated skin.
This sheet mask is a must-try, it's got all the quirks a regular bottled face mask provides. This is a water-based sheet mask with hyaluronic acid that pumps your skin with weightless hydration. It's a mineral oil-free and non-greasy formula that also contains green tea extracts to provide you with a soothing burst of moisture.
Pros
Instant hydration
Softens skin
Smoothens complexion
Affordable
Cons
The sheet mask shape leaves open areas
Garnier Moisture Bomb The Super Hydrating Sheet Mask-Mattifying can be bought from Amazon
---
Dermalogica is one of those brands you know have your back. Their skincare products are pretty awesome and more often than not, work miracles. This face masque is no different, in fact, many say it's the best face masque they've ever used!
The MultiVitamin Power Recovery Masque does a whole load of things to help your skin restore and recover from whatever problems it is facing. Its main target is skin that is ageing, however, we found that it works just as well for dry and dehydrated skin.
Infused with vitamins A, C, F and B5 and their very own trademarked blend, it works to restore skin to its former glory. It also has oat kernels which have anti-inflammatory properties. Use 2-3 times a week and apply it for 10-15 minutes before washing it off.
This mask is perfect for when your skin needs a little pick-me-up. It will turn dull and dehydrated skin into glowing and soft skin with the added benefit of reducing fine lines too. Can it get more perfect than that?!
Pros
Vegan
Beneficial for ageing skin too
Transforms skin
Suitable for all skin types
Dermalogica MultiVitamin Power Recovery Masque can be bought from Look Fantastic
---
Why is a Face Mask Necessary?
Sometimes, your regular daily skincare products may not be able to handle overly exhausted skin. For that, you may need a boost every now and then and that is where face masks come into the picture.
There are other options for home face masks like spa treatments, dermatologist treatments, ampoules and serums. The last is the most affordable and convenient of them all.
What's great about face masks, is that you are not supposed to overdo them! Highly-intensive treatments like face masks usually contain more active ingredients than your regular face cream.
And your skin really does absorb ingredients from your products. But what's mostly absorbed are the active ingredients.
If the mask says to use it just twice a week, then use it twice a week! Any more or less would mean that the skin can't handle having high amounts of active ingredients and may even cause the opposite of the product's benefits.
Having a limit to a product means it will surely serve its purpose, but only if the instructions are followed through. With that, face masks are sure to give you the solution you need and there's not much room for failure.
A face mask is the best way to fix any skincare problem from acne to dry skin. If you find the right one for your skin, your skin will thank you later!
Results are usually pretty immediate, and after using a few times your skin will have changed for the better!
Hydrating & Moisturising Ingredients To Look Out For
Humectants
Humectants are substances that pull water from the second layer of the skin and deliver it to the outer layer of the skin that you can see in plain sight. It can also draw moisture from the air when it is highly humid.
Humectants are never missing from dehydrating or moisturising products. And they come in many forms, hyaluronic acid and glycerin being the most known.
Hyaluronic Acid
This is probably the most common (yet highly functional) humectant found in all kinds of skincare products. Hyaluronic acid is naturally found in your body that allows additional hydration by attracting water.
This is why dermatologists recommend using products containing this ingredient after washing your face or showering. It's going to trap and retain all that moisture from your after-wash. When applied topically, the effects are the same.
Glycerin
Glycerin, like hyaluronic acid, is also a substance that's naturally found in your body that functions in a similar way. But more so on drawing moisture from outside the skin more effectively than hyaluronic acid.
Squalane
Squalane is a derivation of the natural compound called squalene that is found in our sebaceous glands. Now, sebum is produced from our sebaceous glands and we know it to be the greasy oil seeping out from our pores.
Squalane protects and moisturises our skin the way sebum does, only it is less dense. Thus it doesn't feel as heavy or clogging on the skin, and absorbs easier than sebum.
Ceramides
Ceramides are simply lipids (fats) that are naturally found in the skin and make up 50% of its composition. These, however, diminish as you age. What these do is lock in water and moisture, and block irritants from penetrating through that barrier.
Due to ageing, environmental agents and other damaging factors that reduce our naturally occurring ceramides, this adds to explain how we get dry and easily irritated skin.
By supplementing ceramides to your skin through face masks, you are immediately increasing that protective barrier.
Having these basic ingredients prepare you into knowing how your skin is able to receive the "instant" effects of skincare products like face masks.
More importantly, these are compounds meant to better supply your already present natural hydration. When you hydrate and moisturise your dry skin from the outside, the more apt the ones already on the inside will function.
Final Thoughts
Most of these best face masks for dry skin are really affordable and pack a whole bunch of successful results.
Everyone's skin can do with a little pick-me-up and spoiling from time to time and there's no better way than with a nourishing face mask!
UP NEXT: The 9 Best Hydrating Face Masks in 2024
Hollie xx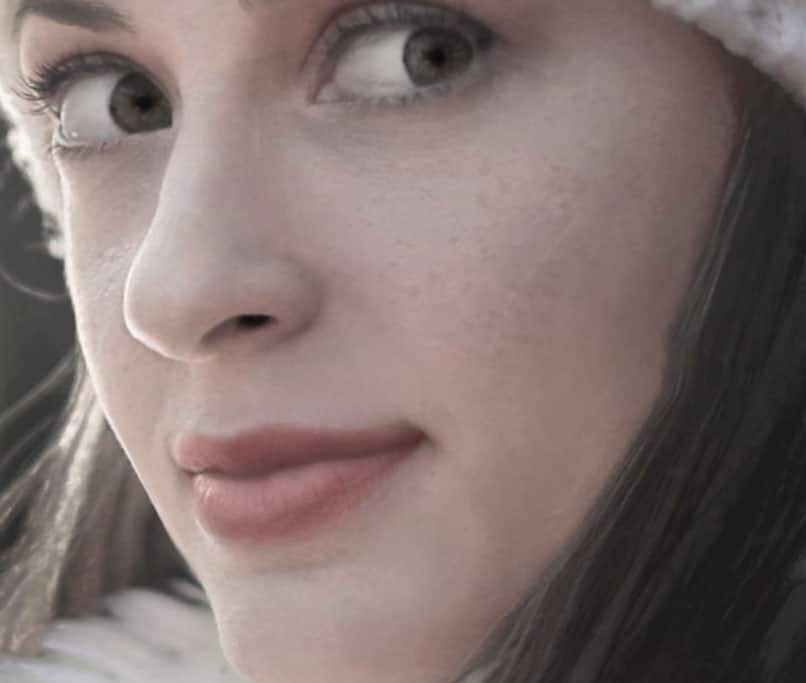 Hi, I'm Hollie, and I own BeautywithHollie.com. I love everything to do with beauty and love sharing my knowledge, advice, and beauty finds! Makeup and beauty are here to enjoy, and Beauty With Hollie is here to take the stress out of it!
---
---
Anastasia Beverly Hills bareMinerals Benefit Cosmetics Bobbi Brown CeraVe Chantecaille Charlotte Tilbury Clarins ColourPop Dermalogica Dior e.l.f. Cosmetics ELEMIS Estée Lauder Fenty Beauty First Aid Beauty Fresh Giorgio Armani Hourglass Jane Iredale L'Oreal Lancome La Roche-Posay Laura Mercier LORAC MAC Makeup Revolution Mario Badescu Maybelline Morphe Nars Natasha Denona Neutrogena NYX Origins Peter Thomas Roth Revlon Sigma Beauty Smashbox Stila Tarte Cosmetics The Ordinary Too Faced Urban Decay YSL
---