The 9 Best Hydrating Face Masks for All Skin Types in 2024
A common misconception is that only dry skin needs hydrating products. Actually…that couldn't be further from the truth. Oily and combination skin also needs hydration and these hydrating face masks will give you exactly that!
Hydration and oil are two different things and when the skin doesn't get enough hydration, it overcompensates by producing more oil.
With winter on its way, there's no better time to prep your skin for the cold than now. During the cold winter months, the skin tends to get dry. Using a hydrating face mask is the perfect solution to hydrate and soften your skin.
I've put together the best hydrating face masks for all skin types, from oily skin to dry skin and for all budgets too! Getting soft and hydrated skin has never been easier!
Disclaimer: As an Amazon Associate I earn from qualifying purchases on Amazon and other affiliate programs. This means on some purchases I make a commission. It doesn't mean you spend more, it simply allows me to keep this blog going!
Bring the spa to your home with the ESPA Overnight Hydration Therapy! If you aren't familiar with ESPA and their products, then you are missing out big time!
ESPA prides itself on only using the best natural ingredients. You got it, it is free from all the bad stuff! Everything about them is luxury, from the products to their spa experience, and the ESPA Overnight Hydration Therapy is no exception!
This intensely rich cream is the ideal solution for these cold winter months when your skin needs that extra boost of hydration.
If you have dry, dehydrated and irritated skin, this overnight mask will soothe your skin, turning it into smooth, luminous skin. That is, even after one use.
If you don't enjoy overnight masks, you can still benefit from the ESPA Overnight Mask. Use it after a long day for about 20 minutes and the results will be instant and noticeable. This mask is the solution for dehydrated skin!
Made with only natural ingredients that are designed to help your skin get the hydration that it needs.
The most important ingredients are hyaluronic acid which is essential for hydrating the skin, chicory root extract which helps strengthen the skin's natural barrier and vitamin C which boosts radiance.
In addition to all those wonderful ingredients, it has a blend of essential oils like lavender which aside from smelling amazing, help give you a better night's sleep! Does it get better than that?!
To use this mask simply massage the cream into your skin and wait until it turns white and fully absorbs before you go to bed. Word of warning- this mask can get a little messy overnight.
My advice is if you don't want white bits all over your hair in the morning, cover your hair with a shower cap. This may seem like a bit (lot) of a faff, but the results are well worth the effort! You will wake up to radiant, smooth and hydrated skin!
Although it's on the pricier side, if you think about it, it's not really. This product is essentially a luxury spa-like facial and when you compare it to the price of a facial, it's actually saving you money:))
Pros
Super Hydrating
Helps give a good night's sleep
Made from natural ingredients
Free of alcohol, parabens, silicone, synthetic ingredients and mineral oil.
Gluten-Free
---
It's another overnight mask! That's because overnight masks can give the best hydration for the obvious reason that they stay on for longer and get that opportunity to soak into your skin. They work while you sleep- my kind of product!
Olay Regenerist Luminous Overnight Facial Mask is a gel mask made to hydrate and nourish your skin. After using this mask for a couple of nights you can expect to see, brighter, more radiant evened-out skin.
This overnight mask is suitable for all skin types including oily and sensitive. It won't make oily skin feel greasy and that's something I love about this face mask. It gives your skin the right amount of hydration, leaving it looking matte and smooth.
The mask has a light, fluffy consistency which makes it hard to believe that it actually can be so effective. However, don't get fooled by the consistency, it's the beauty of this mask.
It feels light, but the work it does and achieves is intense! If overnight masks always bothered you, then you need to try this one because you'll barely feel it!
Formulated with beneficial ingredients like B3- Niacinamide which helps to retain moisture, hydrate the skin and exfoliate to remove dead skin cells.
Other main ingredients are vitamins E and B5. This helps to soothe the skin and help protect it from pollution and other factors that damage your skin.
Olay Regenerist Luminous Overnight Facial Mask may appear pricey, however, per gram, it's not. The tub is very big and has a generous amount of product inside.
Pros
Nice, light scent
Matte radiant finish
Suitable for all skin types
---
I love the Neutrogena hydro boost line, and this mask is no exception. The products are very gentle on the skin, to the point that you wouldn't believe they actually do anything. Fear not, they do wonders and you can expect some serious results from them all.
Neutrogena Hydro Boost Hydrating 100% Hydrogel Mask is a sheet mask that comes highly recommended by dermatologists. Sheet masks are fun to use and perfect for hydrating the skin.
What's different with these sheet masks to most others is that the mask is a gel material, and most sheet masks are made from paper. This gives it a different feel, different not bad!
It's a lot more cooling than most masks, but all the better after a hot day. Not so sure about the cold days though;)
With this mask, you can expect hydrated skin in just 15 minutes. Yep, you read that correctly. In just 15 minutes your skin will go from dehydrated to hydrated. For long-lasting results, I recommend using the mask a few times a week.
Like all sheet masks, the Hydrogel Mask is very wet and runny. Its gel material makes it even more jelly-like so be aware when you open it not to do it over your favourite outfit!
The mask comes in 2 separate pieces, one for your upper face and one for your lower face. This helps you get the mask on as quickly as possible and not waste any product.
Even then, you can expect plenty of the gel to be left in the packaging. If that happens, you can simply rub the extra into your skin after removing the mask.
One of the loveliest things about this sheet mask is that after removing it your skin doesn't feel tacky at all.
Many sheet masks struggle with getting their product to be hydrating but not tacky and sticky. You can rely on Neutrogena to get it right!
After removing the mask, you can expect your skin to feel like it is always hydrated. The mask will lock the hydration into your skin for 24 hours.
It's formulated with hydrating ingredients to help your skin feel its best. With hyaluronic acid and vitamin B3, your skin will be moisturised and it will appear brighter and more radiant.
It also has mineral clay which absorbs impurities to give your skin a deep clean. The mask is non-comedogenic so it won't clog your pores.
Pros
Instant hydration
Non-comedogenic
Not tacky
Gentle on the skin
Smells lovely
Affordable
---
Having used most of the Elemis Peptide4 collection myself, I can tell you how these products do exactly as they say! The Elemis Peptide range is made with science backing it.
During the night the skin goes into recovery mode, to repair the skin. Because of this when you sleep your skin loses a lot of hydration. That's where this gel comes into the picture.
The Elemis Peptide4 Plumping Pillow Facial locks that moisture into your skin helping your skin look hydrated and full of life in the morning.
It essentially helps to repair and moisturise your skin through its unique Peptide4. Elemis can explain it the best: 'Designed using advanced molecular biology and inspired by circadian rhythms, this yeast peptide helps support the skin's own "synchronised internal clock".'
It's an overnight mask and the consistency before applying is nice and thick. However, once applied it absorbs so quickly you won't notice or feel anything on your skin! It feels super cooling and soothing on the skin.
Using it is really easy, you simply apply it every evening after you've moisturised, leave it on overnight and wash it off in the morning.
Aside from Peptide4, it has other unique ingredients too. It has Star Arvensis, not an ingredient I've come across before seeing this collection.
It was exclusively grown and developed for cosmetics because of the high Omega 3 found in it. Speedwell Extract is high in antioxidants which help protect the skin from environmental factors.
Overall, what you can expect from the Elemis Peptide4 Plumping Pillow Facial Hydrating Sleep Mask is a luxury mask that will help your skin rejuvenate and hydrate overnight. Looking tired will be a thing of the past, even if you are exhausted! Sounds like magic:)
The mask is on the pricier side. That being said, if you have the spare cash this is a mask you are going to love!
Pros
Vegan
Works with your body clock to improve skin
Natural ingredients
Smells amazing
---
The Peter Thomas Roth Cucumber Gel Mask is one of the best masks around! Ideal for those with dry and sensitive skin, it will transform your skin in no time.
When I say no time, I am not exaggerating. Suffering from sunburn or redness? Apply the Cucumber Gel Mask for 10-15 minutes and I guarantee you will see visible results! It's instant and dramatic!
This mask is also great for those suffering from acne breakouts and the like. It will reduce redness from breakouts and scars. It leaves the skin feeling soft, moisturised and hydrated! This face mask will bring life back to your skin!
Formulated with some amazing ingredients and without any of the bad ones. The cucumber extract soothes any redness and irritated skin without it feeling heavy or greasy making this mask ideal for those with blackheads.
It also contains pineapple extract which has lovely exfoliating capabilities. The Chamomile Extract helps to soothe and calm the skin.
Use the mask 2-3 times a week for best results, simply apply the mask for 10-15 minutes and wash it off afterwards.
While the mask is expensive, it does last a really long time!
Pros
Smells amazing
Free of all the bad stuff
Immediate results
Cruelty-free
---
I love a good 2-in-1 product that works, and that's exactly what the Paula's Choice Skin Recovery Hydrating Treatment Facial Mask is!
Not only does it hydrate the skin, but also treats it! The facial mask claims to repair the skin, reduce wrinkles and calm irritated and flakey skin.
The cream has a thick consistency that dries transparently. You can use it as a moisturiser or for more intense results you can use it as an overnight mask. When using it as a moisturiser, be aware that it does take some time to sink into the skin properly.
So who's the cream for? It's best for normal to very dry skin, and it's suitable for very sensitive, people prone to eczema and other skin irritations. On top of that, it has anti-ageing ingredients to help you look younger!
If you're suffering from sunburn this mask will do wonders for your skin. It will soothe your skin and add all the moisture back into it in the most gentle way.
The main ingredients of this mask are Caprylic/ Capric Triglycerides and Evening Primrose Oil. These work to hydrate the skin quickly and help reduce redness and any other inflammation.
Paula's Choice Skin Recovery Hydrating Treatment Facial Mask is one of those products that will be like your best friend and is always there to help you.
The mask works really well, it's one of those steady products that you can rely on to always deliver and give you hydrated skin. It also helps with reducing fine lines and wrinkles, many say this is a product they can't live without!
Pros
Non-greasy
Affordable
Fragrance-free
Cruelty-free
---
What's unique about this face mask is what makes it so great! KORRES Greek Yoghurt Probiotic Superdose Face Mask is high in you guessed it, greek yoghurt!
Greek yoghurt is an amazing ingredient when it comes to eating and skincare! It's high in natural probiotics and lactic acid making it the perfect ingredient to soothe irritated red skin.
If you are suffering from a sunburn, greek yoghurt will instantly calm and soothe your skin. It has the unique property of being able to rebalance the skin. You can be a mess inside, but your skin won't give it away!
Although this is a relatively new face mask on the market, it's one worth all the hype! It turns dull, irritated, dry skin into radiant, bouncy soft skin. Give your skin a new lease of life with this face mask for dry skin.
For even intenser results, use it as an overnight mask. The results will astound you! However, don't fret if you can only use it for a few minutes. All you need is 15 minutes for your skin to be completely transformed.
It has a lovely cooling effect on the skin that will leave your skin feeling amazing!
As well as the greek yoghurt, also has 2 different types of hyaluronic acid to really help get that moisture back in your skin, and it does its job very well! Your skin will look moisturised, healthier, evened out skin tone, softer as well as younger!
The only downside is that it is on the pricier side, however, for a product this good it's worth the price!
Pros
Fragrance-free
Cruelty-free
Dermatologically tested
Vegetarian
Made with probiotics
---
It may be a mouthful to say, but get used to practising that because this mask is a keeper! It's extremely hydrating on the skin and replenishes moisture in no time.
One of the things I love best about this mask is that it's not only for the face, but it's also a mask that works for anywhere on the body that needs so TLC and an extra boost of hydration.
It works in that it locks the moisture into the skin for up to 72 hours so that your skin gets continuous hydration throughout the day. It tackles flaky, dried and irritated skin in no time and in its place, it leaves soft and smooth skin!
Made from hyaluronic acid, which as you may have noticed is a must-use ingredient for hydrating skin. All of the face masks in this post contain some sort of hyaluronic acid.
It also contains apricot kernel oil which helps to blur the skin and smooth any imperfections, Japanese seaweed helps prevent ageing in the skin.
The avocado in the mask is loaded with antioxidants as well as omega-3 and vitamins C and E. These help the skin soothe inflammation and clear away old dead skin.
Using this mask is really simple. You can either use it as you would a moisturiser or for more intense hydration, use it as an overnight mask. One small word of warning- a little goes a long way so only use a tiny amount.
If you apply too much it may feel tacky on the face, so apply bit by bit to get it just right and you won't have that problem! The cream has a yellowish sort of colour to it that sinks into the skin once applied.
The cream has a mild scent that smells amazing. It smells fruity and honestly, yummy! The Origins Drink Up-Intensive Overnight Mask is ideal for winter and the perfect solution for your skin. To top it all off, it's affordable too!
Pros
Cruelty-free
Free of all bad ingredients
Affordable
For sensitive skin
---
It's not often that you come across skincare products that have oatmeal in them, and I'm not sure why not! The benefits oatmeal has on the skin are really astonishing.
Oats contain 'powerful botanical antioxidants and reparative skin-nourishing ingredients. Basically in English, everything you could possibly want for dry and dehydrated skin! Aside from the fabulous oat ingredient, it also has loads of other hydrating ingredients because…why not?
Made for all skin types, as well as for those with sensitive skin and those who suffer from eczema. The mask will reduce redness, calm any irritation and soothe dry and dehydrated skin.
If you've used First Aid Beauty before you'll already know that they have fabulous products. They have quite the fan base out there and it's not without reason!
First Aid Beauty Ultra Repair Instant Oatmeal Mask is no exception. With its exceptional ingredients, ease of use and amazing results it's not hard to see why. To use this mask simply apply it to your face for about 10 minutes and then wash it off.
It may sound like an exaggeration, but 10 minutes is all you need to see the results of this mask. Personally, I think it's the combination of oats that does the magic with this mask! Either way, be prepared to be wowed!
Pros
Dermatologist Tested
Nut-Free
Suitable for Sensitive Skin
Vegan
Nano-Free
---
My Thoughts
Dry skin can be annoying but, you don't need to continue suffering from it. You're not alone. There are so many amazing products out there that can help solve dry skin! It's all about finding the one that works for you.
I hope you have enjoyed these hydrating face masks and found one that works for you! Let me know in the comment section below which one is your favourite face mask!
Hollie xx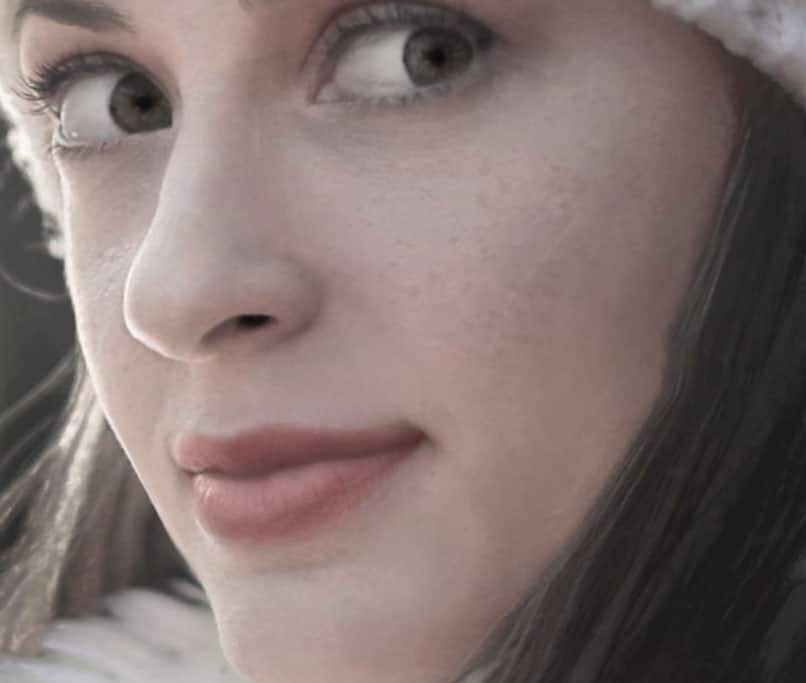 Hi, I'm Hollie, and I own BeautywithHollie.com. I love everything to do with beauty and love sharing my knowledge, advice, and beauty finds! Makeup and beauty are here to enjoy, and Beauty With Hollie is here to take the stress out of it!
---
---
Anastasia Beverly Hills bareMinerals Benefit Cosmetics Bobbi Brown CeraVe Chantecaille Charlotte Tilbury Clarins ColourPop Dermalogica Dior e.l.f. Cosmetics ELEMIS Estée Lauder Fenty Beauty First Aid Beauty Fresh Giorgio Armani Hourglass Jane Iredale L'Oreal Lancome La Roche-Posay Laura Mercier LORAC MAC Makeup Revolution Mario Badescu Maybelline Morphe Nars Natasha Denona Neutrogena NYX Origins Peter Thomas Roth Revlon Sigma Beauty Smashbox Stila Tarte Cosmetics The Ordinary Too Faced Urban Decay YSL
---