10 Of The Best Face Masks for Getting Rid of Blackheads in 2024
Blackheads may not be harmful and bothersome like other spots, but they sure aren't pretty! Understandably, most people want to get rid of them.
They really know how to sit snugly in your pores and one thing blackheads are extremely good at is overstaying their welcome!
The best way to get rid of blackheads is with a face mask and I've put together here the best face masks for blackheads. These include all types of face masks from peel-off masks to clay masks and charcoal masks to name a few. It's time to take control of your skin and get rid of these pesky blackheads once and for all!
Disclaimer: As an Amazon Associate I earn from qualifying purchases on Amazon and other affiliate programs. This means on some purchases, I make a commission. It doesn't mean you spend more, it simply allows me to keep this blog going!
Try your luck with the Fresh Umbrian Clay Purifying Mask. It's a mineral-rich clay mask and face wash for all skin types.
It deeply cleanses and minimizes pores and shine. With the best combination for a face mask, it's not over-drying nor does it clog your pores.
This 3-in-1 face mask can be used to instantly remove impurities, it can also be used as a daily deep cleanser or as a spot treatment for imperfections.
Fresh's proprietary ingredient for this mask is the centuries-old Umbrian clay. It balances and clarifies without drying because of its natural hydrating components. It's got high mineral content that works to help balance, cleanse, and clarify the complexion.
The Umbrian Clay Purifying Mask also contains sandalwood oil that is known for its astringent properties and helps to calm your troubled skin.
While its chamomile flower extracts and lavender water are most notable for their soothing properties.
You'll be coming out with a fresh and smooth face, as it works overtime to even out your skin's texture, after all the deep cleaning it does.
Unlike most clay masks, this one has a thin consistency so it's easy to apply and easy to rinse off. It also has a therapeutic quality to it. This face mask is one which is hard not to fall in love with at first sight, or use I guess!
Pros
Smoothes skin
Minimizes pores
Deep cleans pores
Great for most acne
Good for all skin types
---
Imagine a product that vacuum cleans your pores and your blackheads. The Mario Badescu Drying Mask is that exact product. It deeply cleans your pores and clarifies your troubled skin with sulfur and zinc oxide.
It works to target your surface blemishes and draw out impurities from the skin. Especially those pesky blackheads.
It has calamine and cucumber extracts that provide you with a cooling, soothing boost as it rigorously sucks and eliminates your excess oils. The Drying Mask is a sulfur-based mask that helps with absorbing excess oils and impurities that may lead to breakouts.
Its sulfur ingredient does have a strong, pungent smell to it, however, it works incredibly well for oily, blemish-prone skin types, so IMO it makes it worth it!
And if we're talking about effectiveness, no amount of silly smells can take away the fact that this mask really helps you with your blackhead problems.
It works really well for your face and even other areas that have skin impurities. Your chest, back, and neck to name a few common problem areas. Leave this mask on overnight and in the morning and you'll be amazed at your redness and bumps completely missing. It's nice that you can use this mask all over your body.
The product lasts a long time because a little goes a long way. This one is totally a must-have face mask for blackheads.
Pros
Best for oily, blemish-prone skin
Can be used all over the body
Works for most types of acne
Non-comedogenic
---
The Glamglow Supermud Clearing Treatment Mask is the number 1 best-selling charcoal mud mask for problem skin. It's a clearing treatment that fights skin imperfections with charcoal, a blend of six acids, and K-17 clay formula.
It has activated-x charcoal that helps lift dirt, toxins and excess oil from the deepest and roughest areas of your pores. Activated-x charcoal attracts toxins in your skin's layers, while K-17 clay absorbs your excess oils.
Their Super 6 Acid Blend helps loosen your dead skin cells and exfoliate them away, leaving your skin fresh and smooth. The mask is formulated with a proprietary acid blend of glycolic, salicylic, lactic, mandelic, pyruvic, and tartaric acid. It's the perfect balance of acids for safe, fast and effective results.
One last thing about its super-packed ingredients, it also contains TEAOXI Eucalyptus leaves, for a soothing treatment after the intense work that this mask does.
That being said, this product tingles once applied, my take on that is that it's letting you know it's doing its job. Your skin may appear flushed for a short time. But this is normal!
Most intense pore-clearing masks have this feat, and the Glamglow Supermud Clearing Treatment Mask is no exception. In fact, it's a great indication that your face is on its way to perfection.
This mask instantly and visibly clears your complexion. Not only is it great for clearing blackheads, but it is also suitable for acne-prone skin. All you need is a thin layer a few times a week for the magic to work.
Pros
Works on most types of acne
Visibly reduces blackheads in one use
Amazing for sensitive skin
Mattifying effect
---
An egg is a powerhouse of protein! Rich in amino acids and vitamins, it's the driving force behind the egg-citing Skin Food Egg White Pore Mask.
If you're one of many whose skin has become sensitive and problematic, then try out this mask. It's for skin that breaks out frequently. This helps it recover with the mask's mix of kaolin clay, bentonite clay, and albumen (egg) extracts. They seep into your skin and clutch onto skin impurities. And like tape, sticks onto them and washes away together.
It's recommended for large pores and oily skin. You won't be able to get enough of it. It does a very good job of deep cleaning your pores without stripping away your natural oils.
That's because it has olive oil and glycerin to bring back moisture after your face receives a swift spring cleaning.
All that, and leaves your skin with some nutrients thanks to the eggcellent ingredient! Mind the pun! Corny, but clearly egg-ceptional because this mask will deliver.
Expect smaller, refined pores and a blemish-free face. It's fairly gentle too. You won't have any tingles, or allergic reactions, even for the most sensitive skin.
Pros
Works on most types of acne
Visibly reduces blackheads and redness in one use
Best for oil, sensitive, and acne-prone skin
Refines pores
Moisturising
Cons
The egg puns are terrible
---
This purifying charcoal mask unclogs your pores like the world's best plunger unclogs your toilet! And that's no mean analogy! If your face is littered with confidence-crippling skin impurities, you really must try this mask.
It deeply detoxifies, absorbs environmental toxins, dissolves impurities, and improves your overall complexion.
It does so through its balanced formula of Bamboo Charcoal and White China Clay. This charcoal-based mask acts like a magnet to deep clean, it really knows how to draw out deep-dwelling pore-cloggers, impurities and debris.
The Bamboo Ash it's created from is transformed into very fine charcoal. A highly-porous powder that when applied to the skin, pushes out dirt and oil within the pores.
It's best used for really oily, sensitive skin that is constantly visited by the blemish fairy. Blackheads are especially the first ones to go. And the rest follows within your first week of use. You'll also notice your pores tightening as the mask gives them a chance to close.
The Origins Clear Improvement Active Charcoal Mask is just unbelievable. It's super effective for blackheads, visible pores and oiliness.
You don't have to worry about the active charcoal being too harsh on the skin, as it is very easy to apply and gentle too. Definitely consider including this in your weekly skincare routine!
Pros
Vegan
Gets rid of blackheads and acne
Tightens pores
Non-comedogenic
Balances oiliness
Best for oily, sensitive skin
---
The Erno Laszlo Pore Cleansing Clay Mask is a hydrating, cleansing mask that harnesses the natural benefits of kaolin and bentonite clay. Your face will feel brand new with this mask! You can set your expectations high for smoother, more even-toned and healthy glowing skin.
Though creamy and lightweight, this pore cleansing mask uses a super blend of natural purifying ingredients to clear away any debris in and on your skin.
It's filled with hibiscus extract which is a powerful antioxidant with gentle acids that renews the skin by exfoliating, increasing cell turnover, and evening the skin tone. It also improves your skin's overall elasticity, leaving you with a youthful look.
Its sugar cane ingredients balance your skin's natural oils on the side, and gently exfoliate your face with glycolic acids to purify and minimise your pores. And lastly, it contains rosewater to help soothe your face afterwards.
With so much skin food it offers, it's only right that it helps with minimizing pores, blemishes, dullness, and uneven skin tones!
It's an all-around mask that is great for all skin types and one of the best masks for getting rid of your blackheads and other impurities.
Pros
Minimises pores
Evens out complexion
Good for blackheads and acne spots
Suitable for all skin types
Smells like roses
---
The Instant Detox Mask purifies stressed skin that is constantly exposed to the dirt that comes with urban living. Its 99.3% natural Rose clay formula draws out impurities and toxins.
Your skin texture is left refined, pores are tightened, and your complexion looks even and balanced. It's a beautifully made mask that applies smoothly. And contrary to the pungent smells that are part and parcel of most clay masks, this one smells heavenly!
It contains papaya enzymes to help tighten your pores and brighten your complexion. And tannins for immediate astringent benefits. It also has grape marc ingredients that aid the rose clay in draining out your skin's impurities right down to the very bottom of your pores.
This is perfect for anyone suffering from blackheads, oily skin, and cystic acne! Simply use this around your most common problem areas. Your nose, jawline, chin, and T-zones will instantly improve.
It targets skin discolouration, the presence of acne, and the amount of oil your face produces. This mask is suitable for both the summer and winter seasons so you can definitely stock up on this and use it throughout the year.
The Caudalie Instant Detox Mask provides you with light exfoliation and it's not overly drying nor irritating at all. And after each use, you'll notice a brighter and incredibly softer face!
Pros
Eliminates toxins and impurities
Tightens pores
Refines skin texture
Smell great
98% Natural
Dermatologically-tested
---
Antipodes mask is a moisturising mask that gets rid of your skin impurities at the same time. A kind of mask that does both without falling short on one or the other.
It's non-comedogenic and super effective in giving back your skin's suppleness even after an intense cleansing.
Aside from Manuka Honey that flushes out your blemishes, this mask contains Pohutukawa. It's a bioactive extract from New Zealand that conditions and moisturises your skin. It also doubles as an antiseptic so your skin stays clean. Rich in antioxidants thanks to vanilla pod compounds, this mask can seriously slow down signs of ageing.
It refines the skin's texture and reduces large, visible pores, wrinkles, and fine lines. It leaves you with a face that looks absolutely clean and blemish-free.
It's a great mask for blackheads, and even more suitable for mature skin. And the all-natural elements of this product are very appealing. I can't say enough good things about this mask!
It helps with dry skin and acne too and really gives the skin the hydration and nourishment it needs, while gently dealing with any texture issues and pore tenant issues.
The cocktail of ingredients this mask's been made with is incredible. And manuka honey really helps repair your moisture barrier. I would recommend this again and again.
Pros
All-natural ingredients
Improves skin's texture
Great for mature skin
Suitable for all skin types
Targets most kinds of acne
---
This mask is so much more than a deep-cleansing treatment. It harnesses the power of a transformative ingredient called Hungarian Moor mud.
Rich in calcium and magnesium, it clears congested pores and draws out impurities while your skin appears instantly clearer. The Omorovicza Deep Cleansing Mask detoxifies and clarifies deeply congested oily skin. It understands the troubles that come with oily skin and is offering exactly what you need.
A cleansing clay mask that doesn't clog, grease, or disturb your already moody skin layers! What could be better?! It contains humic acid and fulvic acid, which work together to purify and nourish your skin.
The secret in this mask is that it has a second clay ingredient! White Kaolin Clay supplements in removing your skin's toxins and impurities while naturally absorbing pore-clogging oil.
Omorovicza's Patented Healing Concentrate included in this mask leaves your skin firmer and more youthful in appearance. There's nothing to lose if you're paying for a product that delivers and so much more. It's simply a gentle yet effective clay mask that cleanses pores and softens the skin.
Summed up, it's unique in the fact that it's moisturising as well as a skin treatment for oily skin types. This mask is addictive, once you start using it, it will be your go-to for detoxing, de-clogging, and moisturising.
Pros
Can be used as a spot treatment
Moisturising
Detoxifying
Gets rid of blackheads completely
Improves skin complexion
---
Another must-have face mask for blackheads from Omorovicza! Omorovicza Ultramoor Mud Mask is a complete spa-like mud mask experience with the added benefits of marine ingredients.
It also contains Hungarian Moor Mud and the same patented Healing Concentrate from Omorovicza to reduce and slow down signs of ageing. The Marine Exopolysaccharides compound, derived from plankton, irons out your plump fine lines and tightens your collagen fibres, providing you with an immediate lifting effect.
It contains a less harsh Hectorite Clay that also draws out impurities and hydrates the skin. I don't know what it is with the waters of Hungary but they add wonders to this mask!
Simply follow the instructions to the dot. And Viola! Instant skin gratification! You'll love the way this mask makes your skin feel and glow.
It's worth all it's asking for, and worry not, it lasts a really long time. It's not even necessary to use it every day for you to receive all its benefits! The feeling you get from the mask is like no other; that is if you like a thick and fast-drying mask.
Pros
Moisturising
Detoxifying
Gets rid of blackheads
Improves skin complexion
Slows down signs of ageing
---
How to prevent blackheads from coming back
Once you have gotten rid of those annoying blackheads, it's time for maintenance!
By incorporating a few lifestyle changes, you'll increase your skin's preventive measures. That is, on top of the amazing weapon ingredients your face mask offers, of course.
You can adopt an effective skincare routine by using the best face masks for blackheads and try a low-carbohydrate diet along with it. These are the most effective steps you can take.
Skincare & Habits
Whatever the steps you have in your regimen, never skip cleansing or exfoliating. It can be simply washing your face or using your facial cleansers and exfoliators.
Cleansing ensures you get rid of any dirt and oil buildup. Whether it's from the day's activities or a night's rest, your face isn't completely shielded from dirt.
The best thing you can do is to always cleanse your face in the morning and night, it's these little steps that make the biggest difference. This ensures that dirt and oil don't settle too deep in your pores to form blackheads and other problem-causing impurities.
I've mentioned that your face isn't completely safe from dirt even at night. Because of course, your pillowcases and bedsheets accumulate dirt too and your skin can pick up debris from dirty sheets.
By regularly washing your sheets, you will prevent the transfer of oils from your hair to your skin, and dirt from anywhere else coming in contact with your face.
That being noted, try to keep your hair away from your face to also prevent oil transfer. Especially when you haven't washed your hair or when you know it's greasy and possibly dirty.
It's also great to watch out for non-comedogenic properties in all your skincare products. Not just your face mask. Your moisturisers are of utmost need to be non-comedogenic because these are the products delivering moisturising and hydrating benefits the way your skin naturally does. Find the best oil-free moisturizer for your skin.
If your own oil can clog your pores, surely products can too. Using non-comedogenic skin care, that's one less culprit to blame for clogging your pores.
Diet
Your diet can also contribute to the formation of blackheads. It's been revealed that a low intake of vegetables, beans, grains and plant proteins can contribute to the development of moderate to severe acne symptoms. That's why it helps to eat enough amounts of these foods and receive the skin-beneficial nutrients they offer.
Adding a variety of vegetables and grains to your diet will provide your body with the essential vitamins and nutrients it requires and will help prevent acne and blackheads from occurring.
My Thoughts
Face masks have so many benefits to offer and it's becoming more and more of an essential skin care product. Great for blackheads and for cleaning the skin in general.
UP NEXT: Cosrx BHA Blackhead Power Liquid Review- Does It Actually Work?
The Best Hydrating Face Masks
Hollie xx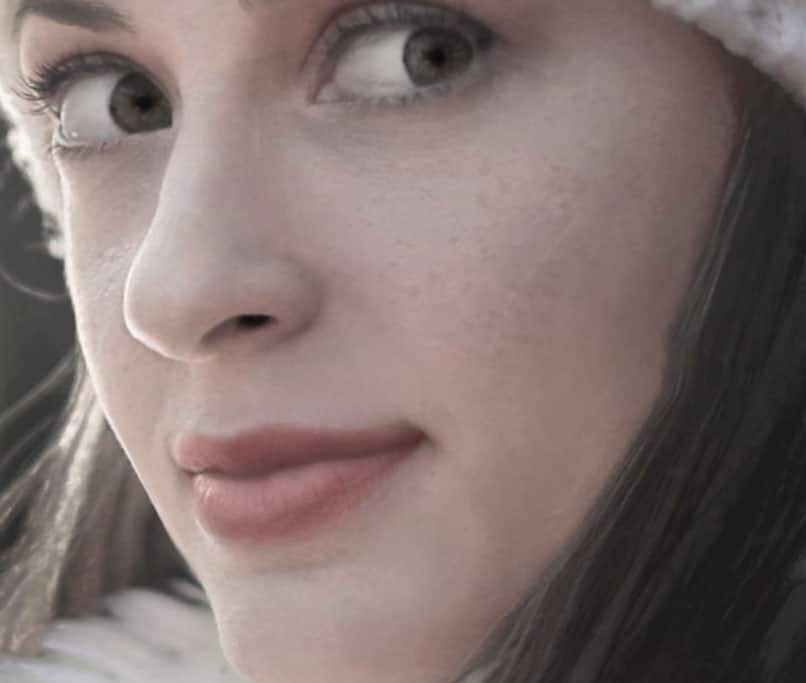 Hi, I'm Hollie, and I own BeautywithHollie.com. I love everything to do with beauty and love sharing my knowledge, advice, and beauty finds! Makeup and beauty are here to enjoy, and Beauty With Hollie is here to take the stress out of it!
---
---
Anastasia Beverly Hills bareMinerals Benefit Cosmetics Bobbi Brown CeraVe Chantecaille Charlotte Tilbury Clarins ColourPop Dermalogica Dior e.l.f. Cosmetics ELEMIS Estée Lauder Fenty Beauty First Aid Beauty Fresh Giorgio Armani Hourglass Jane Iredale L'Oreal Lancome La Roche-Posay Laura Mercier LORAC MAC Makeup Revolution Mario Badescu Maybelline Morphe Nars Natasha Denona Neutrogena NYX Origins Peter Thomas Roth Revlon Sigma Beauty Smashbox Stila Tarte Cosmetics The Ordinary Too Faced Urban Decay YSL
---