The 10 Best Cleansers for Acne-Prone Skin in 2024
Cleansers are the basis of a good skincare routine! Applying moisturizer to an unclean face is like waxing the floor when it's dirty. You need a clean slate and so too in skin care, you need clean skin on which you can apply serums, moisturizers and the like! Although it's important for all skin types, it's especially important for acne-prone skin and sensitive skin.
Here I tackle the best cleansers for acne-prone skin, let's get your skin to be the best it can be! If you have sensitive skin, check out the best cleansers for sensitive skin.
Cleansers have evolved from simple cotton pads to a range of many types. We've got here the full range of the best facial cleansers for acne skin, including water cleansers, charcoal cleansers and cleansing gels to name a few.
Disclaimer: As an Amazon Associate I earn from qualifying purchases on Amazon and other affiliate programs. This means on some purchases, I make a commission. It doesn't mean you spend more, it simply allows me to keep this blog going!
Introducing the saviour for your breakout-prone skin! Elemis Balancing Lime Blossom Cleanser is exactly that!
Luxurious and non-irritating, it's the perfect solution if you're looking for a cleanser that will clean your skin every day, and when I say clean, it does a damn good job at that! It cleans all makeup and dirt from the day, easily without any pressure or rubbing from you.
The cleanser does a fab job at keeping the oil at bay, yet at the same time, it doesn't strip the skin of the good stuff. It has a lovely, fresh scent although it does contain some fragrance. If you're sensitive to fragrance it's probably better not to use it. However, for all others with sensitive skin, this cleanser may be the answer that your skin needs.
The cleanser is incredibly soothing and gentle on the skin and helps to clear those annoying spots and blemishes. It will also help to reduce redness and flare-ups.
The main ingredient as the name suggests is Lime Blossom. Lime Blossom helps to balance extra oils that build up on the surface of the skin and it also helps to clear the complexion. The cleanser also contains vitamin E which is great for moisturising and Lecithin- another moisturising ingredient.
The cleanser is very easy to use with the little faff. All you need to do is apply some to your hands and rub between to warm them up, then apply to your skin in circular motions. Remove the excess product with a damp cloth or cotton wool pad.
The packaging is clean looking and convenient to use. A bottle pump always makes the application process smoother and easier to use.
Pros
Suitable for morning and night
For sensitive and acne-prone skin
Rinse-free
Vegan
Pump-bottle packaging
Elemis Balancing Lime Blossom Cleanser can be bought from Amazon
---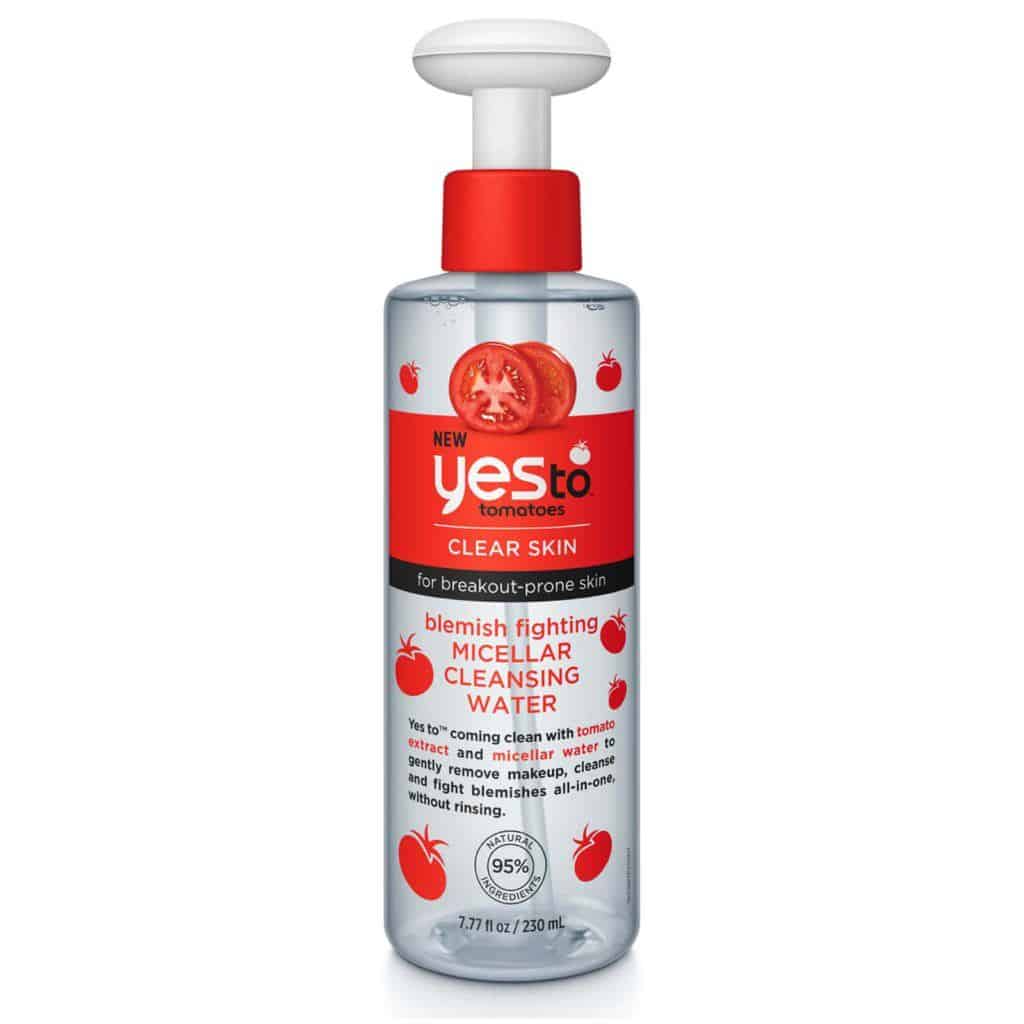 Once you try out this cleanser, you will absolutely love it! Not only does it take off the makeup that your everyday makeup remover may miss, but it also does a deep clean on the pores and fights your acne all the way!
It's super easy to use which makes it perfect for those who don't have time for a whole elaborate cleansing situation every night.
The cleanser removes the dirt and build-up without leaving your skin feeling stripped or dried out of its natural oils. You know when you over-cleanse your skin and it feels squeaky clean- don't worry, that won't be happening with this cleanser.
Yes to Tomatoes Micellar Cleansing Water feels extremely lightweight on the skin and after using it, your skin will feel nourished and hydrated. I highly recommend Yes to Tomatoes Micellar Cleansing Water if you are planning to switch up your routine or want to add micellar water to the mix.
Ideal for acne-prone skin, it will help keep spots, blemishes and blackheads at bay and help control the oil without causing your skin to feel tight or dry.
The bottle pump, in my opinion, is pretty useful with the push button thing that it has going on. Simply press on the bottle with a cotton pad and it comes out directly on it. Easy and practical!
Pros
Affordable
Hydrating
No-spill packaging
Rinse-free
95% natural ingredients
Cons
Contains fragrance (although the scent is faint, and concentration is at the lowest)
yes to Tomatoes Micellar Cleansing Water can be bought from Amazon
---
First Aid Beauty Pure Skin Face Cleanser is a highly effective cleanser for really all skin types. The reason it made it into the best cleansers for acne-prone skin is that if you have skin that's prone to breakouts and is very sensitive, this is your ideal cleanser!
It works a charm on acne-prone skin, yet is also extremely gentle at the same time. Use it twice a day like you would use any cleanser.
However, it's so effective in cleansing that you may find you only need to use it once a day. It removes excess oil, dirt, makeup and all other unwanted stuff that builds up over the day.
Made with a powerful Botanical Antioxidant, it helps against environmental factors and helps calm irritated skin. If you have sensitive skin this cleanser is ideal for you because it is fragrance-free. Also, it's dermatologist tested and is free of all the bad stuff like gluten, nuts and the like.
Easy to use all you need to do is apply to your skin and rinse off with warm water. 2 minutes is all you need to get the job done.
The price is somewhere in the middle range, but you get good value for money, there is a lot of product and the bottle lasts a while. I recommend it if you're looking for something gentle and powerful!
Pros
Suitable for all skin types
Gluten-free
Suitable for sensitive skin
First Aid Beauty Pure Skin Face Cleanser can be bought from Nordstrom / Look Fantastic
---
One of the best and easiest solutions for oily skin, it's super refreshing and soothing on the skin! Although technically speaking this is a toner, it can be used as a cleanser too.
This mattifying and cleansing face mist helps reduce the appearance of shine with zinc sulfate. If you have acne-prone skin, you might relate to the fickle and indecisive moods of your flesh. Sometimes it feels like combination skin and sometimes it feels oily.
Worry no more because the La Roche-Posay Serozinc is specifically designed to target key signs of oily skin and early onset of breakouts. It gets a bonus point because it's suitable for sensitive skin.
The obvious and most important benefit you get from this product is that your skin looks and feels less shiny and greasy after using it. You'll never have to carry the weight of sebum and acne alone!
It also helps with soothing any irritated or inflamed skin. It will keep your skin balanced, reduce scar redness, and help your skin stay away from acne-causing bacteria.
I can't say enough good things about this cleansing spray. It has only 3 ingredients and all 3 of them are excellent and beneficial for your skin.
Made from water, sodium chloride and zinc sulphate and that's it! You know the saying less is more, and that's a great description of this cleanser! It may only have a few ingredients but it's effective and good for the skin!
Pros
Hypoallergenic
Non-perfumed/Fragrance-free
Dermatologically tested
Great for sensitive and acne-prone skin
Mist/spray form
Mattifying
Cons
It May take some time to absorb
La Roche-Posay Serozinc can be bought from Amazon
---
Ideal for acne and blemish-prone skin, the Dermalogica Special Cleansing Gel is gentle and soap-free. It gives the super clean skin that you've always been dreaming of, and it removes excess oils and dead skin, all without raking your skin off its natural barrier.
It's a must-have for sensitive and acne-prone skin and for those who need that extra gentleness in a cleanser. Your skin will never sting or burn from this cleanser!
It's easy to understand why the Dermalogica Special Cleansing Gel is a bestseller. It's a wonderful makeup remover too. With this cleanser, all traces of makeup- even the hard waterproof mascara, liners, and long-stay lipsticks will be gone in no time.
You only need a small amount of it each time because with this cleanser a little goes a long way! It's a little on the pricey side but it comes in 3 sizes so if you're not sure if it's for you, I recommend trying out the smallest size. Some of its main ingredients are lavender, mint, soap bark extracts, lemon oil and bergamot oil.
Pros
Removes and heals acne
Minimal foam/lather
Pump bottle
2-in-1 makeup remover and cleanser
Vegan
Paraben & Cruelty-free
Dermalogica Special Cleansing Gel can be bought from Sephora
---
Once you start using this product daily, you'll find you won't be able to stop! This cleansing water clears red and rough skin like a charm, that is, without it getting oilier or drier. Your skin will be matte, soft as well as super hydrated.
One of the features I love best about this cleansing water is that it's a no-rinse cleanser. I know, there are loads of them, but what makes this one unique and superior is that it leaves no sticky residue! Unlike many other no-rinse cleansers.
It's so easy to use, you simply apply some product to a cotton wool pad and wipe it over your skin. That's it, you're done and it dries really quickly too!
Not only is the cleanser good for you, but it also has some impressive ingredients! The cleansing water has a high concentration of fermented green tea extracts, that are high in antioxidants and super moisturising on the skin. Other key ingredients are Rosewood oil and Lemon seed oil, both beneficial for oily and cancer-prone skin.
Pros
Fragrance-free
Rinse-free
Suitable for oily, acne-prone skin
Clears blemishes and improves complexion
Tonymoly The Chok Chok Green Tea No Wash Cleansing Water can be bought from Beauty Bay | Ulta
---
Anyone, who has acne-prone skin— whether you have dry, oily, normal, or combination, or if you have young or ageing skin, you are going to want this cleanser.
One of the gentlest cleansers on the market, Osmoclean is extremely effective at cleaning out pores. And because it's a milk formula, there's really not much to worry about in terms of your skin type.
You'll have smooth, hydrated, and moisturised skin thanks to this lovely cleanser. Ideal for those with sensitive skin, even as a makeup remover. You won't need to rub or tug at your skin, the makeup will literally fall off!
It leaves the skin super moisturised without leaving it stripped of good oils. Get ready for glowing, clear skin!
Infused with lovely ingredients like Coconut, Palm and Almond Plant Oils, I would say it's one of the best-formulated cleansers on the market!
Pros
Fragrance-free
Rinse-free (if not used as a makeup remover)
Best for all skin types
Significantly reduces acne
Pump bottle
Gentle milk formula
Institut Esthederm Hydra Replenishing Cleansing Milk can be bought from Amazon
---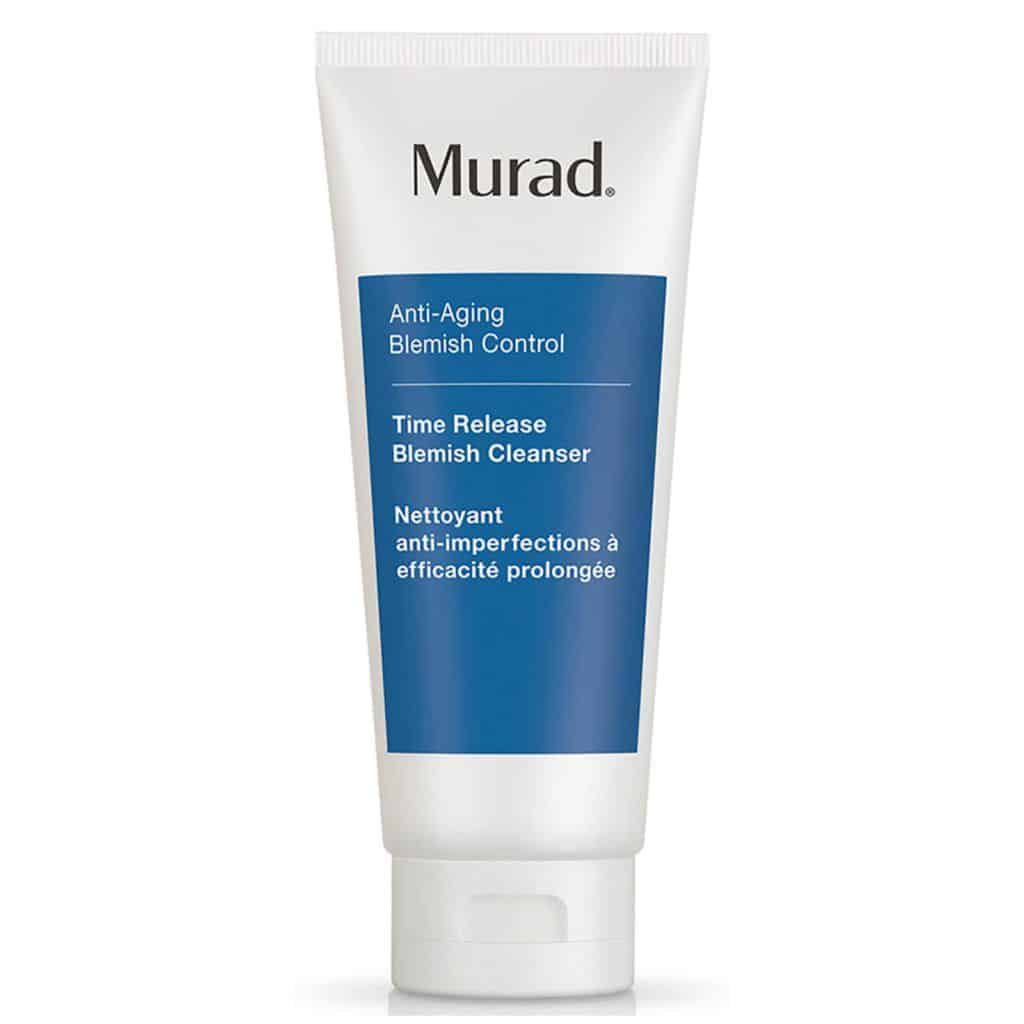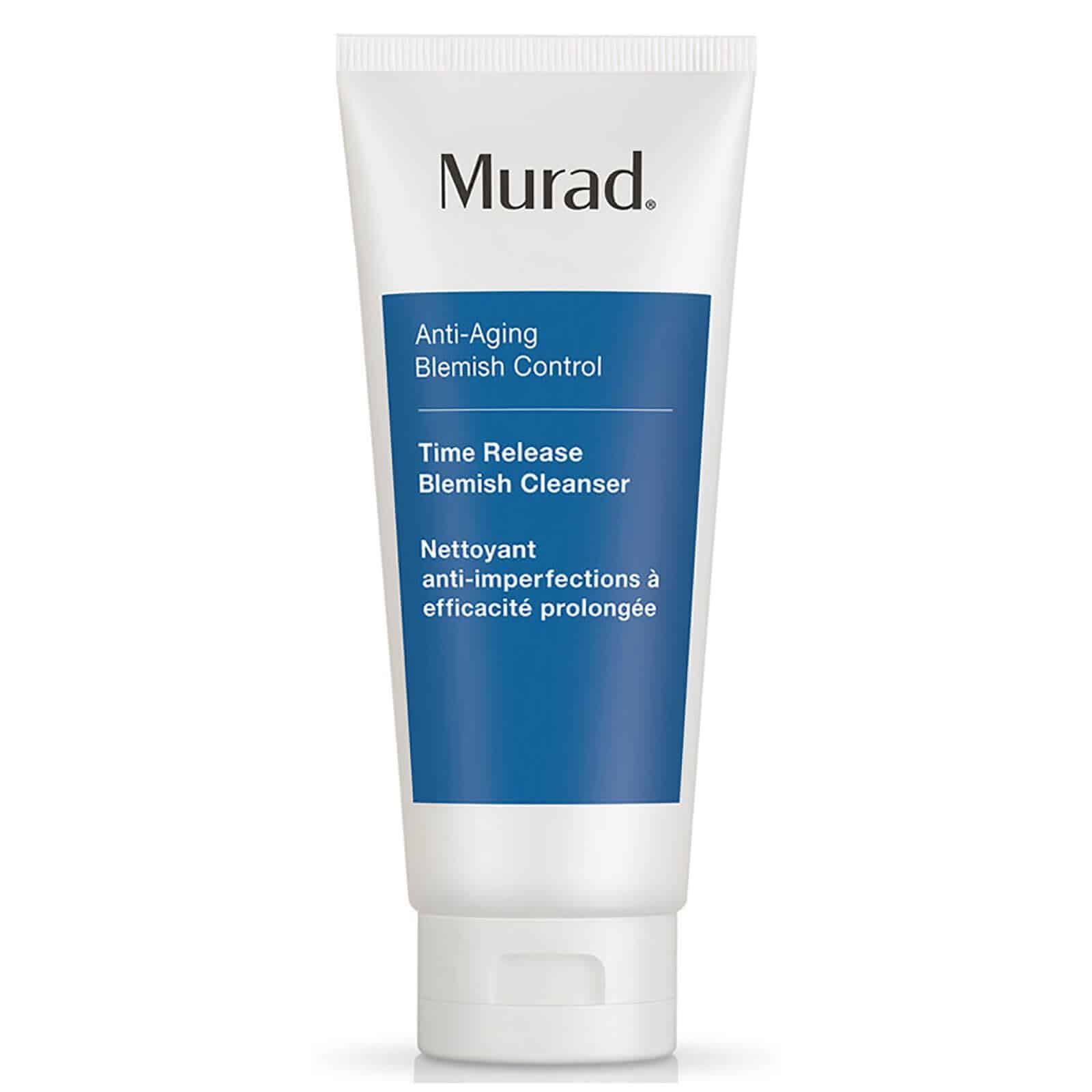 Better get used to having acne-free skin with this product. A combination of a gel and a cream, it has the best of both and of course, is ideal for acne-prone skin.
Its best selling point is that it helps to clear acne without overdrying the skin! It goes deep into your blemishes for everyday use in the morning and evening. It washes away impurities like holy water washing away sins— leaving your skin pure and smooth. I can't recommend this cleanser enough!
From horrid blemishes, cystic acne, and hormonal breakouts, to baby pimples and whiteheads, the Murad Time Release Blemish Cleanser is the purge you need.
What's unique about this cleanser is that even after you rinse it off, the cream that has seeped into your skin is still hard at work fixing and cleaning your skin. It's a nice feeling as you go around your day that something is taking care of your skin! They call it a time-release formula, I like it!
It's a worthy investment for one bottle. And one bottle is all you need really if you want to get rid of impurities. It's a little pricey for 200mL but it does magic.
Pros
Rids of blemishes, acne, pimples, blackheads and whiteheads
It prevents further occurrence of skin impurities
Deep cleansing
Can be used as a spot treatment
Best for oily and sensitive skin
Cons
Contains a small amount of fragrance
It may not be best for dry skin
Murad Anti-aging Blemish Control can be bought from Ulta
---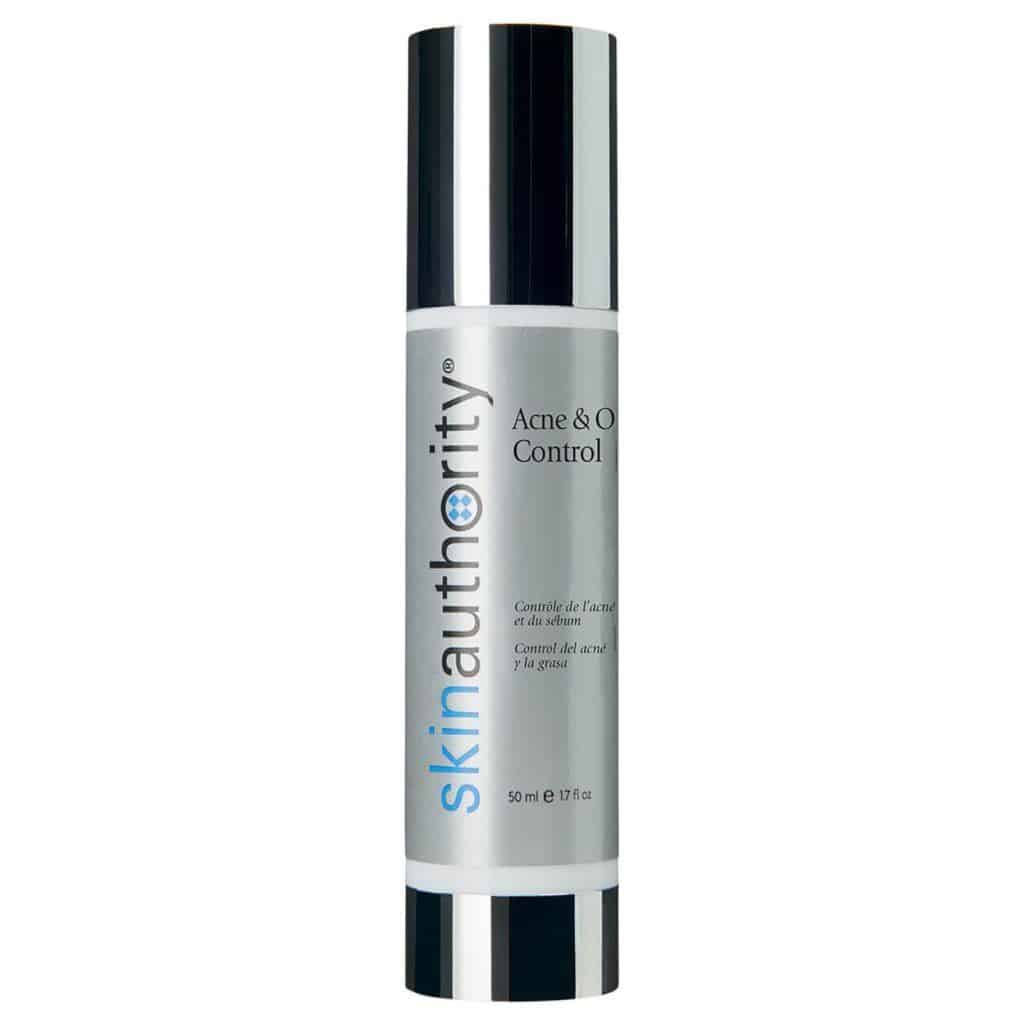 Called a saviour by many, the Skin Authority Acne and Oil Control cleanser restores your skin back to its natural state. It puts all the good and nutritious things back into your skin that may be stripped from it during the day.
It's gentle on the skin and does a great job of breaking down the blemish-infested layers and getting down into your pores to clear them up. It's very watery and cooling on the surface, yet takes no time to dry.
Called Acne and Oil Control, and that's exactly what it does, it helps control all the oil and acne to give you better and clearer skin. Let me tell you, this product seriously works! Prepare to be amazed is all I can say!
Pros
Reduces acne and clears out remnants
Smoothes skin
Fragrance-free
Rinse-free
Cons
Not the best for dry skin
Pricey for 50mL
Skin Authority Acne and Oil Control can be bought from Amazon
---
If you're the type who wants to see instant results, say no more with this product. It's got instant effects and lasting results! If you haven't come across Lancer Skincare before, I can't recommend it enough.
They are experts when it comes to acne and blemish-prone skin and they use the loveliest-non irritating ingredients.
Lancer Skincare Cleanser Blemish Control is amazing at cleaning and gently stripping away your skin impurities that many people mistake for an exfoliator or even a scrub!
But I kid you not, it is a powerful cleanser, yet at the same time is delicate too, oh and while it cleanses it exfoliates too! All this is done without any burning sensations in your skin.
The key ingredients for the cleanser are Salicylic acid and Tea tree oil. Both of these ingredients help to keep your skin blemish-free and they help to reduce irritations.
The bottom line is that if you want a cleanser that will be gentle and clean your skin at the same time, this cleanser is a must!
Pros
Great at cleansing and exfoliating
Clears acne and blemishes
Evens complexion
Great for all skin types
Smoothes and softens skin
Cons
Contains fragrance (low concentrations)
A little pricey
Lancer Skincare The Method: Cleanser Blemish Control can be bought from Nordstrom / Look Fantastic
---
Types of Cleansers
1. Micellar
Micellar waters have what we call "micelles"—or tiny oil molecules suspended in water. These micelles attract oil, dirt and makeup, they are ideal for dry to sensitive skin textures as they are very gentle on the skin.
A great thing about micellar cleansers is that you don't need to rinse them off with water. They are actually pretty similar to toners.
2. Gels
Gel cleansers are clear and, as the name suggests, have a gel-like consistency. Sometimes they're coloured, but never they are never opaque, then they're considered cream cleansers even though, the consistency of a gel is not exactly a cream.
Gels are great for decongesting clogged pores. They help remove excess oil and kill acne-causing bacteria because of their antiseptic and exfoliating properties.
Gels are ideal for oily or combination skin textures too because of the natural non-existence of oil compounds which are great for those skin types.
3. Oils
Using an oil cleanser may sound like a contradiction and a recipe to bring on acne, especially when you already have oily skin! But science and dermatologists can justify that.
An oil cleanser is a gentle way of removing pore-clogging debris, like waterproof makeup and pollution. They cleanse without drying your skin.
They work amazingly on all skin types including oily ones. Check out my review on the DHC Deep Cleansing Oil Cleanser and you will see just how effective they really are.
4. Foams
Foam cleansers are just that. They are lightweight creams or gels that turn into a foamy lather when they get into contact with water. This type of cleanser removes excess oil as effectively as gel cleansers, if not better.
Foam cleansers are generally used with water so will need more time when using one. They're best used for oily to combination skin as they are super effective at getting rid of sebum and dirt— closing off all pores and preventing acne to form.
5. Creams
Cream cleansers are usually thick, creamy products that are mostly recommended for those with dry and sensitive skin textures (on top of the acne, of course). That's because they contain lots of oily moisturizing ingredients.
They cleanse your skin without stripping it of its natural oils, and additional supply your skin with oils. Some cream cleansers can also come in the form of "milk" cleansers, which may be confused with foaming cleansers. Best to read the directions.
6. Clays
Clay cleansers are rinse-off facial cleansers. Just like foaming ones, you apply them onto your skin and then wash them off with water. Clay is known for its absorbing power (thanks to the famous Aztec clay cleanser).
It removes dirt and purifies the skin by drawing out all the toxins. When dirt comes in contact with it, it acts like tape and sticks onto the kaolinite or bentonite substances and gets washed away along with the product.
7. Bars
These look like soaps because of their form but don't be fooled because bar cleansers are almost nothing like soap. They contain different ingredients that are far more effective in fighting sebum and acne.
Some contain very little soap, others have none at all— but they are just as skin-friendly and rich as their liquid counterparts. They are ideal for oil and combination skin types because of the presence of oil-based moisturising compounds.
Final Thoughts
Don't get disheartened if your acne doesn't cure with these cleansers or any others. It doesn't mean you're doing anything wrong. Acne can sometimes need antibiotics and stronger medication to make the bacteria really leave for good.
This is common and is not something that reflects how well you look after your skin. Think of it like any infection that the body gets, without the proper medication it can't heal 100%.
The same goes for acne. So while these are the best cleansers for acne-prone skin, sometimes medication is the only way!
I hope you've found a cleanser that you love and that has helped you clear up your acne and blemishes. Let me know in the comments below which ones are your faves!
Hollie xx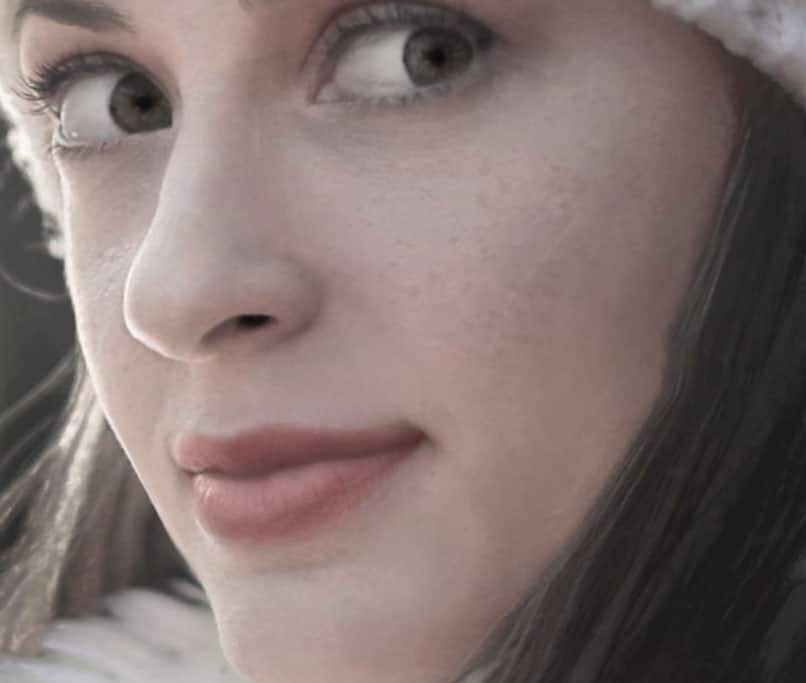 Hi, I'm Hollie, and I own BeautywithHollie.com. I love everything to do with beauty and love sharing my knowledge, advice, and beauty finds! Makeup and beauty are here to enjoy, and Beauty With Hollie is here to take the stress out of it!
---
---
Anastasia Beverly Hills bareMinerals Benefit Cosmetics Bobbi Brown CeraVe Chantecaille Charlotte Tilbury Clarins ColourPop Dermalogica Dior e.l.f. Cosmetics ELEMIS Estée Lauder Fenty Beauty First Aid Beauty Fresh Giorgio Armani Hourglass Jane Iredale L'Oreal Lancome La Roche-Posay Laura Mercier LORAC MAC Makeup Revolution Mario Badescu Maybelline Morphe Nars Natasha Denona Neutrogena NYX Origins Peter Thomas Roth Revlon Sigma Beauty Smashbox Stila Tarte Cosmetics The Ordinary Too Faced Urban Decay YSL
---