Oh, The Things We Do For Beauty: 10 Wonderfully Weird Beauty Trends
There's no doubt that beauty comes in many shapes, colours, and sizes, but even more, the ways to achieve beauty are just as vast. From lead-based makeup, arsenic food, and neck rings to feet binding and extreme DIY skincare.
History is full of these weird and wonderful beauty trends. I've brought you some that you may not know that people are still practising today.
One thing that I have learnt from writing and researching this article is that people will do anything for the sake of beauty! What weird things do you do?
For The Love of Beauty
Thanks to the internet, we know so much more about different cultures and people around the world and their interesting, often century-old traditions when it comes to looking beautiful. From the extremes to the less extreme, they are definitely interesting!
1. Thai Face Slapping
Forget about anti-ageing creams to get rid of your wrinkles. In Thailand, they have Face Slapping "massages" to smoothen out those lines. The Face Slapping treatment consists of pinching and manipulating the skin through light slaps that are said to cure wrinkles and shrink pores.
It's not my cup of tea but I can see how this would work. It reminds me of the light pats technique when applying our skincare products, only a bit harsher.
In any case, I think I'll stick to my creams and gels which in all honesty, I think are more effective and a lot more gentle on the skin.
---
2. Armpit Hair Dye & Glitter Pits
This was one of the strangest trends ever for women and men all over the world back in the mid-2010s, particularly in America. But there is an agenda behind this trend called "Free Your Pits".
It's a website dedicated to celebrating growing and dyeing armpit hair, and they share in their manifesto, "It's a demonstration of personal choice and expression to help broaden and challenge the standard of 'beauty' in a society that already places way too many harmful standards on women."
Well, I think dyed armpit hair spread its colourful message well although to be fair, I prefer my underarms hair-free!
---
3. Nose Makeup a.k.a DIY Nose Jobs
TikTok has an abundance of amazing makeup transformation videos. And if you've seen those viral videos, you've probably seen the women removing a little more extra things other than just their makeup.
No one knows for sure exactly what those things on their noses are, but some have closely guessed that they are wax used in prosthetic makeup. And knowing that, I think it's quite neat.
That's one ingenious way to use prosthetic wax. I mean, if you aren't bent on getting your nose done under the knife, this would probably work. It just takes more time and effort in applying and removing I guess.
All good things aside, I think makeup contours are enough for me to get that coveted sculpt.
---
4. Wiggly Brows & Friends
When Cara Delevingne's thick brows were THE brows to have, it sprouted many other eyebrows trends to cater to all that couldn't quite achieve the bushy brows.
There was this. The wiggly brows, and her friends, the unibrows, the fishtail brows, the double brows and the No brows. And they were serious trends. At least in places that took them seriously, which of course includes Instagram!
---
5. Long Loooong Finger Nails
Before acrylics, Ancient China had a similar obsession with long nails. Particularly in the Qing Dynasty, men and women in high social positions had long nails.
It was believed to represent superiority over the peasantry. It protected their nails from breaking. Sounds a bit backward, no?
That's because the people back then had faux long nails that go over the whole finger. I think I'll stick to today's nail fashion!
---
6. Japanese Yaeba Teeth
The Japanese crooked teeth are a pretty common "weird" beauty trend. And it still is very much a wave in Japan.
While most of the world pays for expensive dental corrections and procedures, they pay to get theirs crooked! It's really fascinating and weird.
The bottom line is we all have a tendency to cash out too many bucks in the name of beauty!
---
7. Body Highlighters
How is this weird?! I'll tell you. In the words of my kid, "It's like how my friends and I are all sweaty and wet from jumping up and down and doing Mrs Helen's PE class." And it hit me.
People really overdo their highlighter game! I get it, they want that hot mess, I-just-came-from-the-gym looks, with all their sweat highlighting some serious body curves.
However, if you give it a minute thought, it's a look that really should be saved only for after the gym. And of course, if you're Kim Kardashian.
---
8. Korean Face Tapes
Want to create a look but don't have the right features? No problem, use some tape on your jawline and eyelids! It will do the trick like a charm!
This trend started in South Korea but seeing how cheap and easy it is to achieve, it's made its way across the ocean. It's a lot cheaper than going under the knife, and a lot less painful too!
You can use tape on your eyes to achieve a double-lid look, or on the side of your forehead and jawline to get that instant facelift. Just be sure to cover it all up with makeup like a pro.
---
9. Hair Gel
I'm not talking about sleek, baby-boy hair gel. I'm talking about hair turned into absolute sculptures. They're weird AND cool.
Although you don't see them every day when you do it's definitely a head-turner. Some are pure creativity and artistic expression. And some are plain and simply weird.
---
10. Netherlands Eye Implants
Much like eye tattoos, Netherlands eye implants can mean having hearts and other shapes on your eyes. They are eye jewellery that is equal to piercings and it's a very popular body modification for the Dutch.
People say they are safe and require you to endure just a little amount of pain. But… I think contact lenses are the limit for me. They are pretty great to look at though, and if I had half the bravery I had back in the labour room, who knows, maybe I would already be including "best eye jewellery" in the blog.
My Thoughts
Most of these beauty trends are just for the fun of it, and if they're fun for you then go ahead! There's nothing like having a bit of a laugh!
I wonder what these trends will look like 10, 20, maybe even 50 years from now?! And which trends we have today will be bizarre and weird tomorrow!
UP NEXT: Worst Makeup Trends That Should Never Have Made It
Hollie xx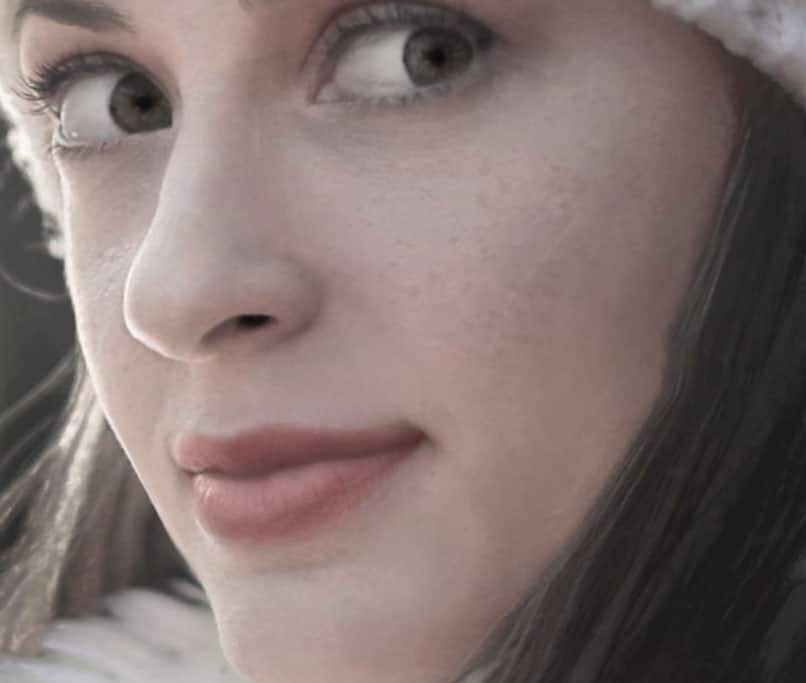 Hi, I'm Hollie, and I own BeautywithHollie.com. I love everything to do with beauty and love sharing my knowledge, advice, and beauty finds! Makeup and beauty are here to enjoy, and Beauty With Hollie is here to take the stress out of it!
---
---
Anastasia Beverly Hills bareMinerals Benefit Cosmetics Bobbi Brown CeraVe Chantecaille Charlotte Tilbury Clarins ColourPop Dermalogica Dior e.l.f. Cosmetics ELEMIS Estée Lauder Fenty Beauty First Aid Beauty Fresh Giorgio Armani Hourglass Jane Iredale L'Oreal Lancome La Roche-Posay Laura Mercier LORAC MAC Makeup Revolution Mario Badescu Maybelline Morphe Nars Natasha Denona Neutrogena NYX Origins Peter Thomas Roth Revlon Sigma Beauty Smashbox Stila Tarte Cosmetics The Ordinary Too Faced Urban Decay YSL
---