Revolution Colour Correcting Eye Cream, Eye Gel, & Eye Roller Review
Leave your dark circles and puffy eyes in the hands of the new Revolution Cooling Eye Roller Ball, Revolution Hydrating Watermelon Eye Gel, and the Revolution Colour Correcting Eye Cream.
Makeup Revolution has quite a wide range of products for eye care. But recently, they've released a whole new lineup for grabs as everyone begins to shift greater attention to skincare.
It's rightfully anticipated and just in time for people needing to re-shuffle their skincare products for the upcoming season. And let's be honest, who doesn't love great products at bargain prices! I know I do!
I'm reviewing the 3 products that I picked up, they have more in the range which you can check out here.
Disclaimer: This article contains affiliate links. If you purchase using these links, you don't pay more, I simply earn a small commission!
The Revolution Skincare Cooling Eye Roller Ball is a rose-gold plated, metallic head roller, connected to a rose-gold coloured plastic handle. Inside the centre of the roller is a plastic ball which reminds me a lot of what computer mice used to look like.
To use the product, use the end of the handle to scoop out your eye cream. The metal head is for rolling under the eye, and the white ball is for more delicate strokes very near to your lower lash lines.
Aside from the gorgeous packaging, the Eye Roller Ball is a very simple product to use. And while the size of the roller will limit its use to your under eyes, I find that the size is perfect for your eyes.
There is a lot more freedom as opposed to the smaller end of a jade roller where there is only an up-down and side-to-side motion.
The Cooling Eye Roller Ball design is of course not unique to Revolution alone. There are other brands out there offering similar products. You're probably wondering what makes this one unique?!
Well, the size is ideal for under your eyes! It fits nicely and snugly, reaching all the harder-to-reach areas. It massages my eye corners and under the lashes better than my fingers.
The handle holds plenty of cream with just one dip from your product. If you find it's not enough, twist the plastic handle to reveal an opening where you can put the product inside.
Twist close the handle/cap and use the roller as you normally would. When cleaning the beauty tool, it's the same way as well.
I like to put my eye-roller products in the fridge after cleaning them so that they stay cool. I found that the cooled metal lasts longer compared to stone rollers.
The Hydrating Watermelon Eye Gel really is an absolute moisture booster. The moisturizing watermelon does wonders for dehydrated eyes.
It contains glycerin which acts as an activator that helps the skin retain water and moisture as well as soothe it at the same time.
The Revolution Skincare Hydrating Watermelon Eye Gel contains 15ml of product. It's a pink coloured gel with a cooling gel texture when applied onto the skin. It's refreshing and glides smoothly on my skin.
My under eyes tend to have shifting bouts of dryness and oiliness and it seems this eye gel was able to help balance that out.
Using the eye gel, I've noticed my under eyes are plumper and the redness I have on my outer corners is reduced. Not totally gone, but I found it great that it was able to help me with that issue I have.
It says that the gel is fragrance-free but it does have a faint yet really attractive watermelon scent that gradually fades away after being applied. Perhaps it's a natural fragrance, I don't know!
The Revolution Skincare Pigment Boost Colour Correcting Eye Cream banishes dark circles and gives a livelier complexion. It contains shea and cocoa seed butter that helps soften the skin, moisturise, and helps to avoid dry and dull under-eyes.
It also contains jojoba and castor seed oils to help condition the eye for a more even application and better product absorption.
The cream itself is tinted with an apricot colour which dries transparently on the skin. Out-of-the-box, the texture is thick but doesn't feel tacky or sticky at all. And just like the Revolution Skincare Hydrating Watermelon Eye Gel, it contains 15ml worth of product.
When I first tested it out, I thought it was a fail until I thought of rubbing it between my hands to warm it for a smoother, mousse-like texture. Once I did that, it applied beautifully and evenly.
The formula is buttery and it keeps my eye area soft all day until I cleanse my face at night.
A cool thing about this cream is that it dries transparent but has a golden shimmer to it! It makes it look like my under eyes are brighter and naturally highlighted.
This colour correcting eye cream is really lovely, the cream is subtly scented and quite thick, but it spreads nicely once you warm it with your palms or fingers. I don't recommend putting it in the fridge.
The only claim I'm not sure about is its colour correcting abilities. Perhaps I haven't been using it for long enough but I haven't seen any drastic differences.
That being said, I do think it's a good basic cream and a little goes a long way at covering up my entire under-eye area.
I've expected a lot from this colour correcting eye cream since seeing the amazing results of the watermelon eye gel. But sincerely speaking, I think the eye gel did more to correct my dark circles than this cream did.
Check out Makeup Revolutions' new Eye Bright Illuminating Under Eye Concealer for some serious under-eye coverage! By combining all these products you can say goodbye to dark circles!
Final Thoughts
The eye-roller is a great product to use for massaging your under eyes and getting into those hard-to-reach corners. The ball is really the perfect size. I definitely recommend it!
The watermelon eye gel is absolutely wonderful. It does what it claims and it works perfectly when used with the eye-roller. It's refreshing, truly hydrating and absorbs quickly.
The skin doesn't feel tack when it's all dried up. In fact, mine felt smooth and overall it left my under eyes with a nice youthful texture. Not to mention that it did some colour correcting too.
The colour-correcting eye cream I would say is an okay product. Usually, I'd expect some results within a few days, but all I've had so far was a softer, more relaxed-looking under-eye area with a cool shine to it.
Those which I can achieve from other regular eye creams (or the watermelon eye gel). There's not so much to prove in the evening out the rest of my skin tone, however.
Makeup Revolution skincare products can be bought from Revolution Beauty
Hollie xx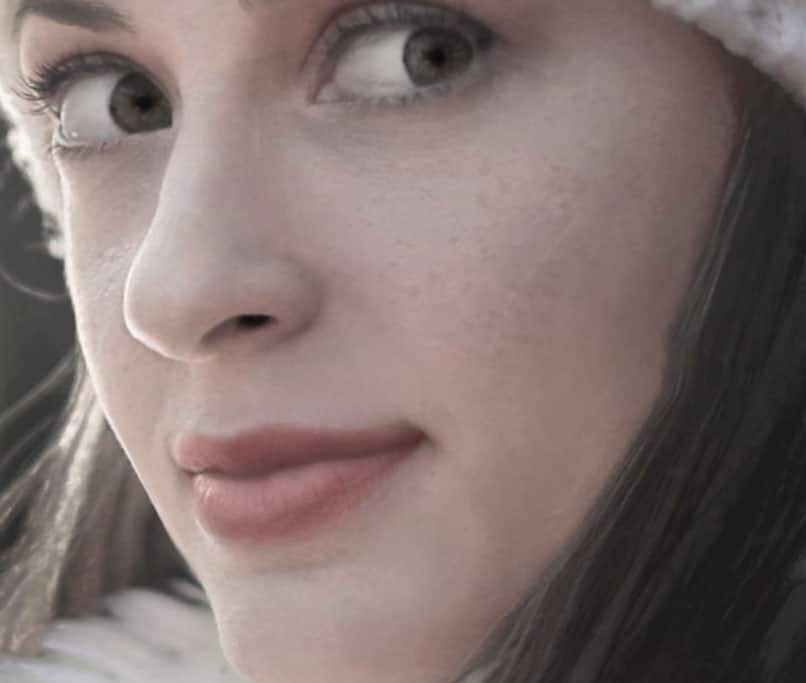 Hi, I'm Hollie, and I own BeautywithHollie.com. I love everything to do with beauty and love sharing my knowledge, advice, and beauty finds! Makeup and beauty are here to enjoy, and Beauty With Hollie is here to take the stress out of it!
---
---
Anastasia Beverly Hills bareMinerals Benefit Cosmetics Bobbi Brown CeraVe Chantecaille Charlotte Tilbury Clarins ColourPop Dermalogica Dior Dyson e.l.f. Cosmetics ELEMIS Estée Lauder Fenty Beauty First Aid Beauty Fresh Giorgio Armani Hourglass Jane Iredale L'Oreal Lancome La Roche-Posay Laura Mercier LORAC MAC Makeup Revolution Maybelline Morphe Nars Natasha Denona Neutrogena NYX Origins Peter Thomas Roth Revlon Sigma Beauty Smashbox Stila Tarte Cosmetics The Ordinary Too Faced Urban Decay YSL
---