16 Best Beauty Gift Sets For Women in 2023
The holiday season is right around the corner and you can never be too organized! Start your shopping early and you'll have less stress later.
I've done the hard work for you and put together the ultimate collection of the best beauty gift sets for women, including beauty products for every budget and need, from hair products to makeup and skincare.
There's something here for everyone! And the fun part is that gift sets are always worth more than they cost! Love a bargain? I know I do! Happy shopping!
Disclaimer: As an Amazon Associate I earn from qualifying purchases on Amazon and other affiliate programs. This means on some purchases, I make a commission. It doesn't mean you spend more, it simply allows me to keep this blog going!
Best Makeup Gift Sets
1. Anastasia Beverly Hills Brow Bae-sics Set
If you've been following my blog you'll know how much I love the Anastasia Beverly Hills Brow Wiz pencil. And I'm not alone in that.
The Brow Wiz is a bestseller for the simple reason that it shapes brows easily and realistically. Even for sparse brows like mine!
Available in 5 shades, it has the pencil on one end with the brush on the other. It has been my go-to eyebrow pencil for quite a few years now, and that's not for the lack of trying other ones!
Now you can get this fab brow pencil in a set of 2 Brow Wizes and a clear eyebrow gel. The gel is perfect for keeping stray hairs in place throughout the day.
Anastasia Beverly Hills Brow Bae-sics Set is currently out of stock
---
When you hear the word caviar, what's your first thought? Mine is luxury! And that's exactly what these Caviar Sticks are. They are luxurious, creamy eyeshadow sticks that are easy to apply and extremely long-wearing.
Do you know how so many products say they are long-lasting but actually don't last all that long?
These eyeshadow sticks last the entire day without creasing. The proof that they are as good as they claim is that they also happen to be bestsellers!
They are also extremely versatile, you can use one shade or mix them up and you can apply the sticks with your fingers or a brush. Because of the creamy consistency, they are a dream to blend!
This gift set was a limited edition and is no longer available. However, you can still buy the Mini Caviar Sticks separately.
---
Looking for skincare gifts? Check out the best skincare gift sets for women in 2023!
Makeup Revolution or Revolution Beauty- whichever you prefer to call it, has created the perfect balance between affordability and quality. Their makeup always features the latest trends and is great quality, yet still highly affordable.
You just need to look at the Rose Renaissance Gift Set. It's beautiful, loaded with products and looks top quality!
Makeup Revolution Rose Renaissance Gift Set is all about rose gold and what's more, all of the products are new and exclusive to this gift set!
It includes a new Reloaded Palette, a 3 Piece Eye Brush Set, a Satin Kiss Lipstick, a Pressed Highlighter, Mascara and an Eye Definer Pencil in black.
---
I've tried to keep this guide on beauty gift sets as budget-friendly as possible, whilst still bringing you luxury and designer beauty products. We all know how spending gets out of control around the holidays.
Charlotte Tilbury has loads of glittery impressive gifts, and just looking at them makes me want to buy them. However, they are also very costly, but I just had to include this one! If you love the Pillow Talk products, you will love this gift!
Included in it are 4 makeup products- a lift-effect mascara, lip liner, matte lipstick in the iconic nude-pink shade, and a new & exclusive Pillow Talk Eyeshadow Pencil in a sparkly pink colour!
The Pillow Talk On The Go Set screams luxury and quality and best of all it's worth more than it costs!
---
There's nothing quite like bestsellers and when they're all put in one set, well, it's hard to resist!
Urban Decay Hall Of Fame Bestsellers Set features 3 of their bestsellers, including their All Nighter Setting Spray, their bestselling Vice Lipstick in shade Backtalk, and the full size of their Perversion Mascara.
If you've ever used Urban Decay primers, then you'll know they're onto something with their formulas! The All Nighter primer is just fab and gives you long-lasting makeup that really lasts!
The lipstick has a really creamy formula that also, lasts all day and the mascara specialises in giving you volumised and lengthened lashes.
Aside from the fact that all the products are great in their own right, the packaging of this gift set is totally swoon-worthy!
---
6. MAC Ultimate Trick Mini Lipstick Set
I have too many MAC lipsticks -said no one ever! MAC lipsticks are a staple for any lipstick lover and this gift set includes all of their bestselling lipsticks! Yep, 12 fabulous mini lipsticks in all different shades and finishes. Long-wearing, easy to apply, and no bleeding, this really is the ultimate lipstick set!
MAC Ultimate Trick Mini Lipstick Set is currently sold out
---
Two of Too Faced bestsellers in one gift set- the Better than Sex mascara and their Lip Injection Extreme lip gloss. Both products give you bigger and better!
The mascara is one of the most popular mascaras ever, it gives full and voluminous lashes while at the same time nourishing them. The Lip Injection Extreme gives you plumper lips which only increase over time!
It also contains nourishing ingredients, giving your lips the full package! Combining these 2 makeup products is a great and useful gift!
---
I know I've already included a gift set by Makeup Revolution, but the Chromatic Wonder Set is too beautiful not to include! I mean, just look at it! It's full of the most beautiful shades of blues and peaches reminding me of a sunset.
Included in the Chromatic Wonder Set is an 18-pan eyeshadow palette, 3 nail polishes, a baked highlighter, a liquid highlighter, and 2 primers.
All of the products have a chromatic brilliant shine, making this set the perfect gift for the holiday season! Again, it's highly affordable!
---
Jane Iredale Pure & Simple Makeup Kit is the perfect gift for that friend or family of yours who has overly sensitive skin. Their formulas are all-natural and free of any harmful ingredients.
This makeup kit comes in 5 options ranging from light to dark with a bunch of mediums in between.
Included in the kit are a PurePressed Base Foundation, PurePressed Eye Shadow in 2 shades, a PurePressed Blush, a Just Kissed Lip & Cheek Stain and 2 makeup applicators. It's a small set with everything you need for a day's makeup look!
---
No makeup collection is ever complete without a full set of makeup brushes. The Sigma Beauty Essential Kit is a set of 12 professional brushes necessary to create any makeup look for any makeup level.
They are of amazing quality and last for years so even though they may be pricey, they are well worth the investment!
---
Hair Care Gift Sets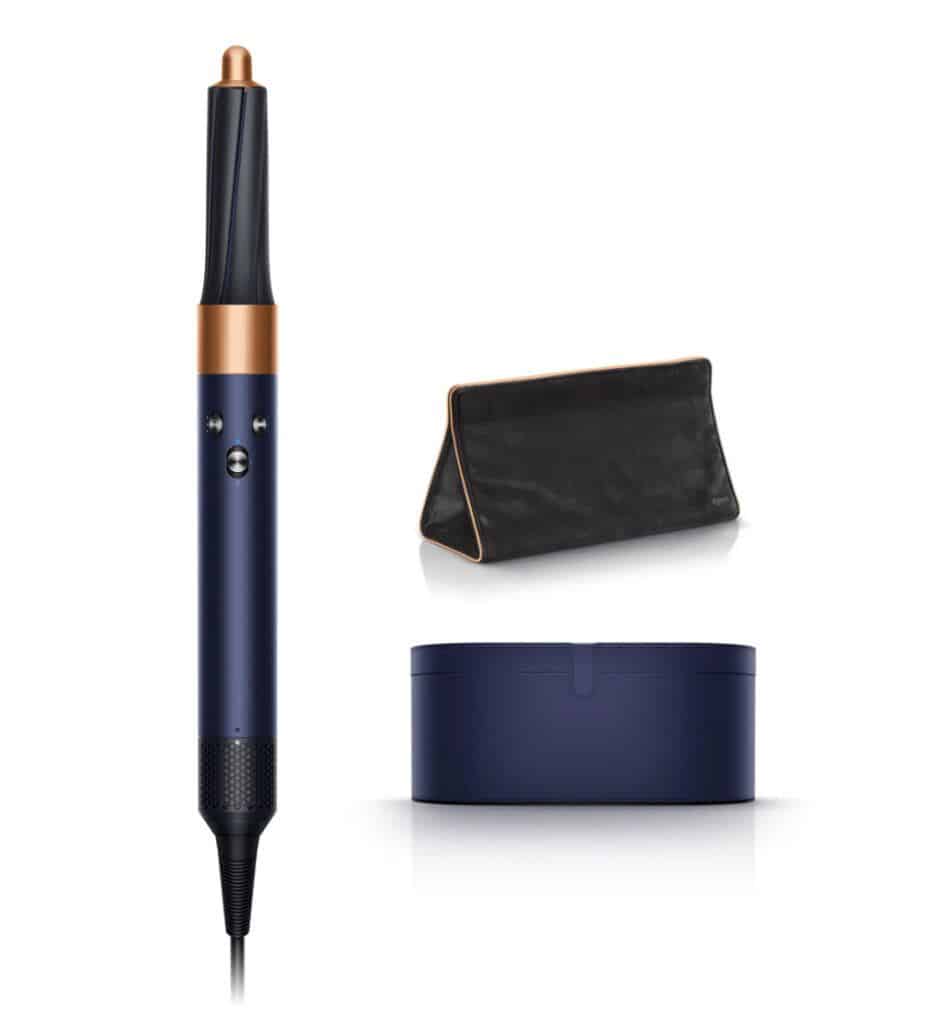 The Dyson Airwrap Complete Styler may be one of the most expensive hair stylers on the market, but it is also the best! It is practically unbeatable when it comes to its functions and its quality.
Suitable for all hair types and lengths, it's the easiest and quickest tool to help you style your hair.
It works in a unique way, it doesn't use extreme heat to style the hair, instead, it uses air control and style. It allows you to curl, wave, smooth and dry hair.
The Dyson Airwrap comes with 2 curling extensions and a few different brush extensions for different hair types and results. It also comes with a Dyson-designed travel pouch and storage case for ease of use.
---
12. Olaplex Healthy Hair Essentials Set
If you want to repair or strengthen your hair, Olaplex is the way to go. They are one of the best over-the-counter hair products that actually do something for damaged and weak hair.
In fact, they're so good, that many professional hair salons use their products.
Included in this gift set are No.3, No.4, No.5, and No.7 of the Olaplex range. No.3 repairs and strengthens the hair. Apply it to damp hair before shampooing and you will not a remarkable difference.
No.4 is a moisturising shampoo that adds shine and leaves the hair more manageable. No.5 is a conditioner that helps to restore life to lifeless hair and No.7 is a weightless bonding oil that again, helps to strengthen and hydrate your hair.
I know a lot of brands make these kind of claims, however, the only difference is that Olaplex hair products, when used correctly, really do the job!
Olaplex Healthy Hair Essentials Set is currently sold out
---
Skin and Body Care Gift Sets
Fresh lip care is a real treat for the lips. Included in the limited edition of the Fresh gift set is Sugar Lip Treatment Advanced Therapy, Sugar Rosé Lip Balm Sunscreen SPF 15 and a Sugar Petal Lip Balm Sunscreen SPF 15.
There's no time better to give your lips the care they need than before the cold, dry winter months.
The Sugar Lip Treatment Advanced Therapy is a bestselling lip balm that is enriched with nourishing and protecting ingredients, guaranteeing the best protection.
All 3 products are free from parabens and other harmful ingredients.
---
Do you feel like your skin can do with a little extra hydration? Why not grab your favourite Mario Badescu facial spray to rejuvenate and refresh your skin? You may think that facial sprays are only for the heat of the summer, but that is not so.
This gift set comes with all 4 of their facial sprays, each one with a slightly different twist to it.
The Cucumber and Green Tea spray are ideal to add hydration, just think of being on a packed train! Lavender is to soothe, enriched with vitamin C, it will instantly calm and relax your skin. The Rosewater is for toning, and the Sage spray is for brightening.
You can use them before your makeup or randomly throughout the day. Either way, you will fall in love with them and they also happen to make the perfect gifts! Available in full size and mini, this gift set would make a great stocking filler too!
---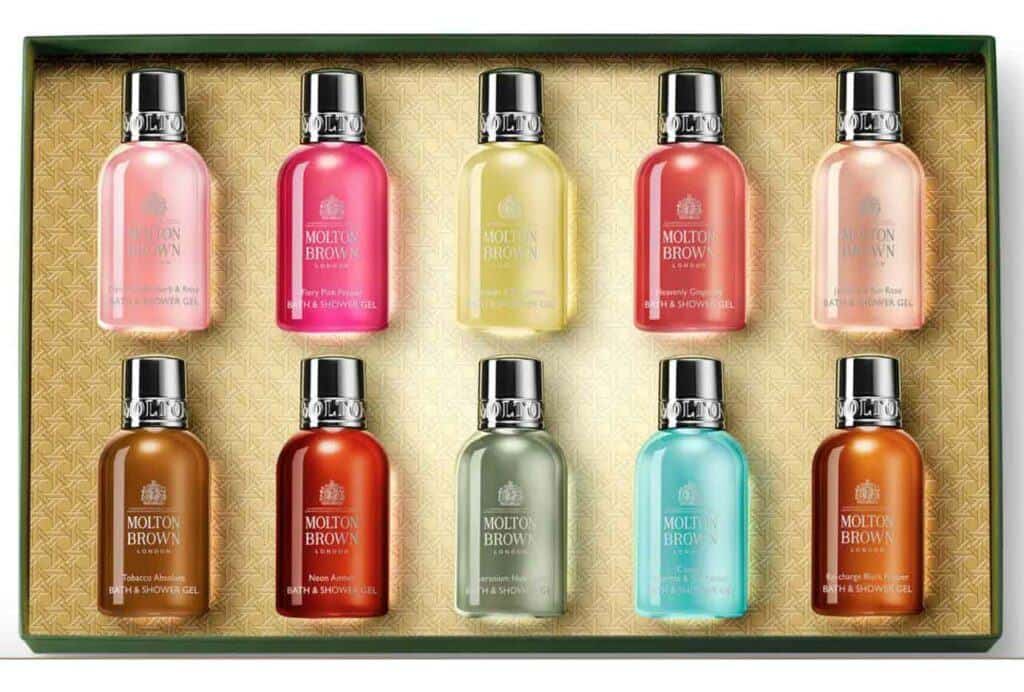 Molton Brown minis are my go-to gift whenever I'm stuck on what to buy someone. You simply can't go wrong with them.
Even if you aren't the type to use them, these bottles will upgrade any bathroom and there's always a near and dear one who will love them!
Included in this gift set are 10 miniature Molton Brown shower gels, and from plenty of experience I can tell you, that they smell amazing!
Using Molton Brown products feels like you're in a spa, only you're at home! Does it get better than that? Molton Brown gift sets are the perfect pamper gifts!
---
Is any bath experience really complete without some bomb bath bombs?! I don't think so! Bath bombs are super fun and add colour and delicious scents to the bath. This set of bath bombs is a bestseller on Amazon and it's easy to see why!
Made with pure essential oils, these bath bombs turn a regular bath experience into a true aromatherapy experience. The set includes 6 bath bombs: Lavender, Eucalyptus, Vanilla, Watermelon, Grapefruit and Peppermint.
Each one is designed to give you the ultimate relaxation after a long day, making them the perfect gift or stocking filler for those who overwork themselves- i.e. basically everyone! All of the scents are vegan and cruelty-free.
---
My Thoughts
These are just a few of my favourite gift sets for this year's holiday season! The market is inundated with gift sets, I've chosen the ones that I feel are the most useful for everyday women!
Most of the gift sets are makeup ones simply because makeup is more universal than hair care and skin care, and can anyone have too much makeup?!
Hollie xx
Related posts: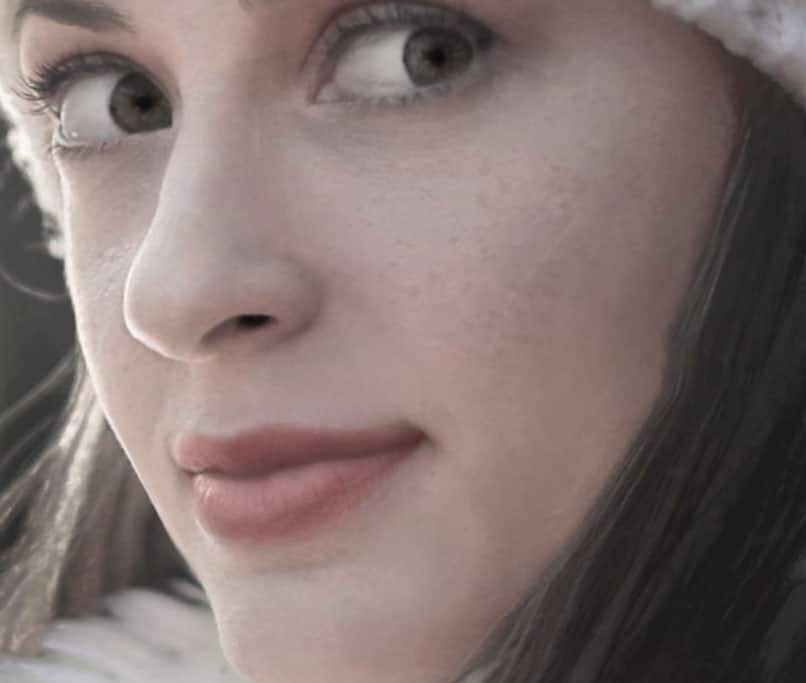 Hi, I'm Hollie, and I own BeautywithHollie.com. I love everything to do with beauty and love sharing my knowledge, advice, and beauty finds! Makeup and beauty are here to enjoy, and Beauty With Hollie is here to take the stress out of it!
Disclaimer: This article contains affiliate links. If you purchase using these links, you don't pay more, I simply earn a small commission!
---
---
Anastasia Beverly Hills bareMinerals Benefit Cosmetics Bobbi Brown CeraVe Chantecaille Charlotte Tilbury Clarins ColourPop Dermalogica Dior Dyson e.l.f. Cosmetics ELEMIS Estée Lauder Fenty Beauty First Aid Beauty Fresh Giorgio Armani Hourglass Jane Iredale L'Oreal Lancome La Roche-Posay Laura Mercier LORAC MAC Makeup Revolution Maybelline Morphe Nars Natasha Denona Neutrogena NYX Origins Peter Thomas Roth Revlon Sigma Beauty Smashbox Stila Tarte Cosmetics The Ordinary Too Faced Urban Decay YSL
---