The Best Flat Irons And Hair Straighteners in 2023
Are you having a bad hair day? We've all been there and done that! Some of us more often than others! But, we're lucky, in this day in age, there are so many styling products like flat irons and hair straighteners, that you don't need to use a professional stylist like in previous generations.
Gone are the days when you need to tug your hair to style it. These products do all the hard work for you!
We are truly spoilt for choice when it comes to the many flat irons and hair straighteners that are on the market today. In the past 10 years, hair styling products have made leaps and bounds.
Where 10 years ago you had to spend a fair amount to buy a decent hair straightener, nowadays, you can buy one that does the job for a budget-friendly price.
From budget to luxury I've brought you the best flat irons and hair straighteners that are on the market today! Tame your unruly frizz with these hair products that actually work!
Disclaimer: As an Amazon Associate I earn from qualifying purchases on Amazon and other affiliate programs. This means on some purchases, I make a commission. It doesn't mean you spend more, it simply allows me to keep this blog going!
The Best Flat Irons And Hair Straighteners
Starting off with the all-time classic ghd Original Hair Straightener. This hair straightener is what's responsible for me making it through my teenage years more or less intact! Taking only minutes to heat up, it's also extremely easy to use.
Ghd has found the perfect temperature for their hair products. They use an optimum styling temperature of 185ºC. Any hotter, it damages the hair and any cooler, it won't style the hair properly. You get minimum hair damage with minimum waste of time with this straightener!
The straightener has a curved design which is a relatively newer feature. This allows for a bigger variety of styling, from straight to waves and curls, this straightener does it all! Wear your hair up or down, the ghd straightener is your number 1 stop!
It's easy to use, styles the hair quickly and leaves your hair with smooth, soft and shiny hair!
Ghd Original IV Hair Straightener can be bought from Ghd | Sephora
---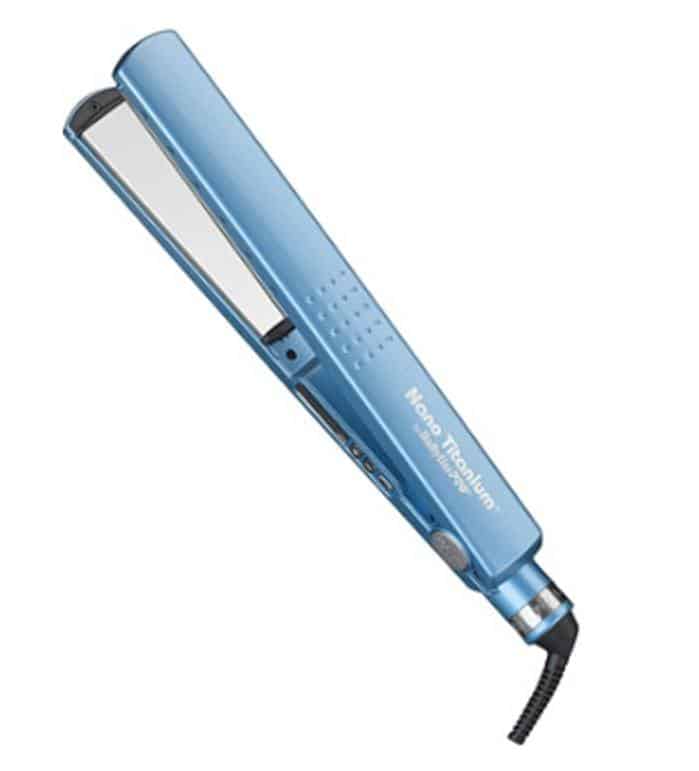 BaByliss is known for its awesome hair products. From straighteners to blow dryers and men's hair products too, they know their hair stuff! With over 50 heat settings, this straightener is a great option for fragile thin hair, as well as thick coarse hair.
It has a unique combination of plates, both ceramic and titanium. The advantage of this is that the ceramic plates help the straightener heat up quickly, whereas the titanium plates help smooth everything, even the worst frizziness!
BaBylissPRO Nano Titanium Ionic Straightening Iron is lightweight to hold making it easy to use without tiring out your arm! There's nothing worse than a dead arm after only completing half your hair!
BaBylissPRO Nano Titanium Ionic Straightening Iron can be bought from Ulta | Amazon
---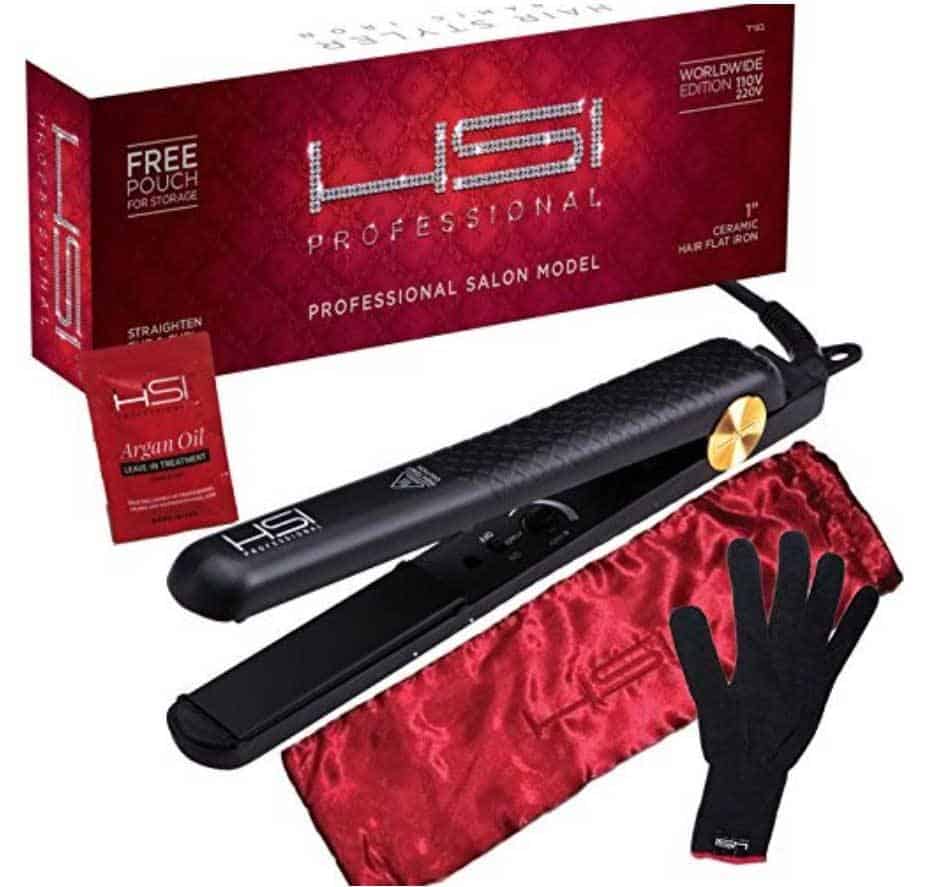 If you are looking for a budget-friendly flat iron that still does the job, the HSI Professional Glider Ceramic Tourmaline Ionic Flat Iron is the one for you!
It has ceramic plates infused with tourmaline, tourmaline is a crushed crystal that emits infrared heat which is safe and healthy for the hair. The flat iron has eight HeatBalance micro-sensors that distribute the heat evenly through the hair, ensuring no hair damage.
This hair straightener has some nice added touches that don't come with all straighteners and flat irons. It comes with a bag for the straightener, a heat glove for extra safety when using it and a free argan oil sample.
It reaches optimum temperature within a few seconds making it all the more practical, and it also has dual voltage making it ideal for those who frequently travel!
The HSI Professional Glider Ceramic Tourmaline Ionic Flat Iron gets rid of dull and frizzy hair replacing it with smooth and shiny hair! Affordable, easy to use and for all hair types, it's easy to see why it's a bestseller!
HSI Professional Glider Ceramic Tourmaline Ionic Flat Iron can be bought from Amazon
---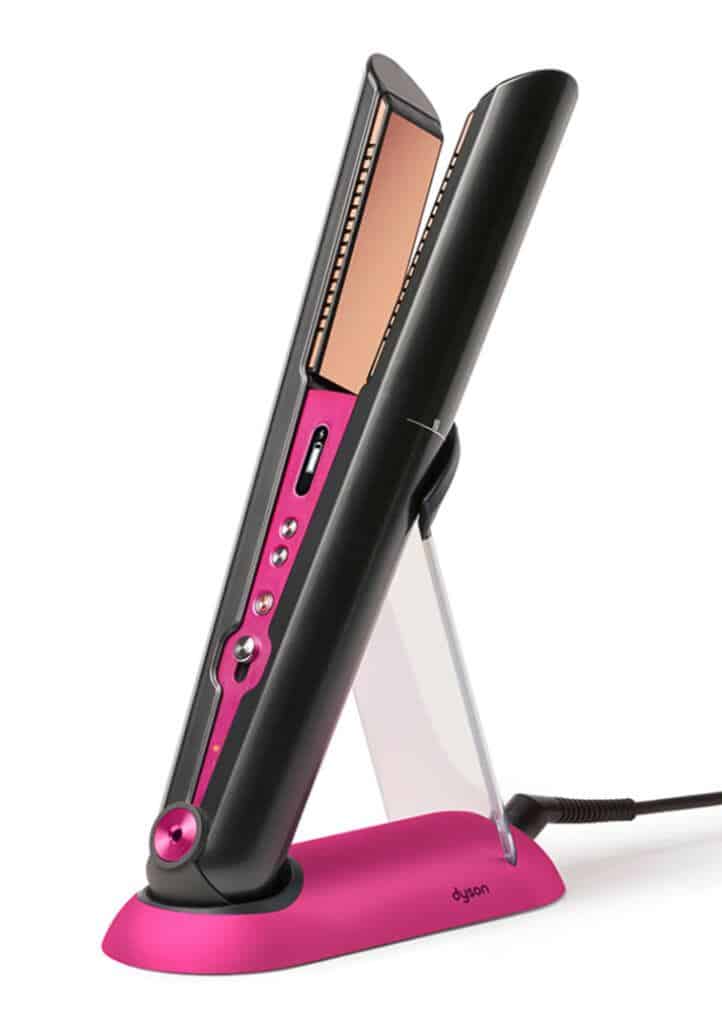 When it comes to technology, Dyson is streets ahead of most brands on the market! The only disadvantage is that their prices are too, making them too expensive for many budgets.
Best known for their vacuum cleaners that took the world by storm, their hair products are just as fab! You may be familiar with their Airwrap which is a multi-use tool for the ultimate at-home hairdryer.
However, we're not here to discuss that, we're here for the Dyson Coralle Hair Straightener!
Released in 2020, it's still relatively new but it's already made its mark in the hair industry. It gives about 30 minutes of cordless hairstyling, which if you think isn't enough time to style your hair in, you're in for a surprise! Nonetheless, if you do need longer, you can plug it in too.
The Manganese copper alloy plates flex to gather hair neatly together, making styling so much easier.
With just one glide of the straightener, each and every hair will be straight. Ideal for curly hair that's difficult to style. The flexing plates also mean that much less heat is needed, hence much less hair breakage.
The Dyson Coralle comes with 3 heat settings, depending on your hair texture, thickness and needs. It also has an automatic shut-off, so if you haven't used it in 10 minutes it switches off itself.
The Dyson Coralle is the king of hair straighteners, and if it would be a fifth of the price, I imagine we would all own one! But it's not! It's very pricey, and while it's worth the price, it has to be worth the price for you!
Dyson Coralle Hair Straightener can be bought from Nordstrom | Amazon
---
Another winner hair straightener that's lighter on the pockets is the Bio Ionic 10X Pro Straightening & Styling Iron.
Made with 1″ sonic vibrating plates, styling is super quick and easy, they claim in only 10 minutes you should have styled hair! It also has its unique Bio Ionic Moisturizing Heat technology that protects the moisture that's in the hair, keeping your hair soft and healthy.
Comfortable to hold with its ergonomic soft-touch handle, it also has adjustable heat settings and an extra-long cord for ease of use.
Due to its curved design, it works for straightening and curling making it an ideal 2-in-1 hair styler! It glides smoothly through the hair leaving you with soft and shiny hair.
Another nice feature is that it comes with a heat glove for protection when using it, and it has an automatic shut-off after an hour. Although an hour is a long time, it's still a nice touch!
Bio Ionic 10X Pro Straightening & Styling Iron can be bought from Amazon | Ulta
---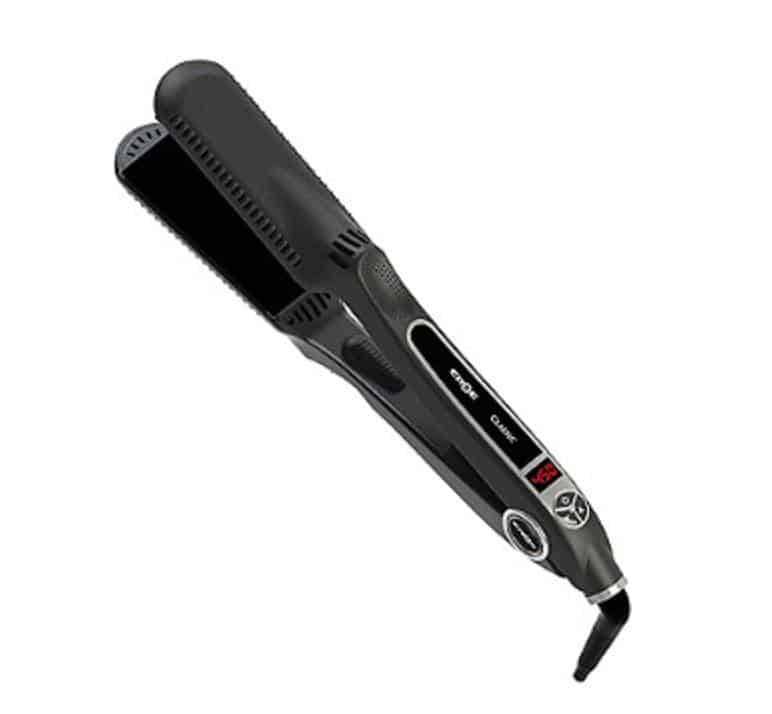 Get salon treatment at home with the Croc Classic Black Titanium 1.5" Flat Iron! It has lifetime-guaranteed titanium plates that are anti-stick, anti-static and anti-damage. With just one glide over the hair, it smoothes and straightens it!
It also has a fully digital temperature unit with 17 temperature options, making it ideal for all hair types. The specially designed ceramic heating system prevents hair damage and dryness.
With a dual voltage, the Croc Classic Flat Iron is ideal for travelling with, it also has an automatic shut-off after 40 minutes. This hair straightener will leave you with soft silky hair without pulling and tugging to get the results!
Croc Classic Black Titanium 1.5" Flat Iron can be bought from Ulta
---
On the more budget end, we have the Hot Tools Professional Black Gold 1″ Micro Shine Flat Iron. However, don't judge a product by its price!
This flat iron may be slightly more affordable, but it looks super classy in gold and black colouring, and it does a pretty ace job too!
It has some nice features, like the on/off switch on the inside, making it harder for someone to accidentally turn it on. It also has 27 variable heat settings up to 455F. Not only that, but it will remember the temperature you previously had it set to, saving you time!
It also has an auto-shutoff after 2 hours along with a dual voltage so that you can use it anywhere! Never burn your hand when using this flat iron, thanks to the heat glove that comes with it.
This straightener uses a combination of Gold + Titanium to minimize friction and reduce hair damage while leaving your hair extra smooth. It has a curved edge giving you the option to straighten or curl with it.
Hot Tools Professional Black Gold 1″ Micro Shine Flat Iron can be bought from Ulta | Amazon
---
It's always useful to own a smaller flat iron for travelling with. I don't know about you, but when I travel I am always tight on space no matter how many suitcases I'm allowed to bring. Having a small compact hair straightener is definitely useful and a lot cheaper too!
The catch here is that the straightener may be a travel one, but it has all the capabilities that a full-sized straightener offers you! In fact, some question why it's called a travel size at all!
It has Digital T3 SinglePass Technology, which means that it has a smart microchip and high-performance ceramic heaters that deliver fast results after only one glide through the hair. Made for all hair types, with just one glide it tames even the frizziest of hair!
This flat iron has a one-hour auto-shutoff and naturally auto-world voltage so that you can use it anywhere. One of the disadvantages is that it only has one fixed heat setting so you can't customise the temperature.
T3 SinglePass Compact 0.8-Inch Travel Straightening & Styling Flat Iron can be bought from Nordstrom
---
Hair straightening tips
Don't use a hair straightener with metal plates. Opt for ceramic or titanium which are conductors of negative ions. These charged oxygen atoms neutralize the positive ions which cause frizz.
Don't straighten your hair when it's wet, you are much more likely to do damage to wet hair than dry.
Use a hair protection spray before straightening to give a barrier between your hair and the flat iron.
Eventhough many of the hair straighteners here smooth out the hair as you straighten it, it's still recommended to brush your hair before using heat on it.
Prep your hair the right way with a hydrating shampoo and conditioner. Using the correct products makes the straightening process all the easier and quicker.
Straighten your hair in small parts for the best results. If you put too much hair in the straightener, you may not get the desired results!
Using heat products on your hair frequently can cause some damage, like dryness and split ends.
My Thoughts
From luxury to budget and expensive to affordable, we've included the best flat irons and hair straighteners that are out there!
It's true that there are some straighteners that are way more affordable than the ones mentioned here, but from our research, the very cheap ones tend to break a lot quicker, and they usually aren't as safe to use.
Taking safety, longevity, and prices into consideration we've put together the flat irons that are most worth your while investing in!
Hollie xx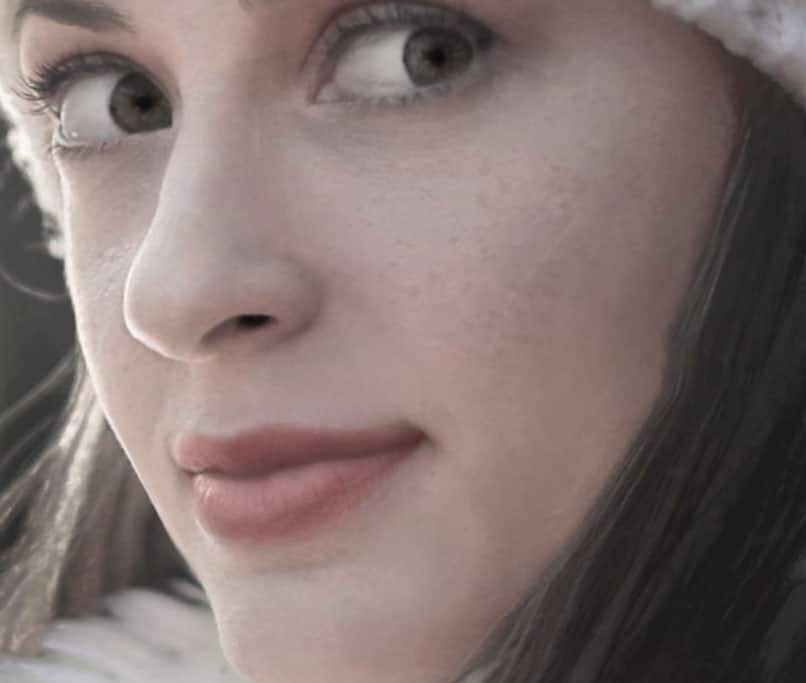 Hi, I'm Hollie, and I own BeautywithHollie.com. I love everything to do with beauty and love sharing my knowledge, advice, and beauty finds! Makeup and beauty are here to enjoy, and Beauty With Hollie is here to take the stress out of it!
---
---
Anastasia Beverly Hills bareMinerals Benefit Cosmetics Bobbi Brown CeraVe Chantecaille Charlotte Tilbury Clarins ColourPop Dermalogica Dior Dyson e.l.f. Cosmetics ELEMIS Estée Lauder Fenty Beauty First Aid Beauty Fresh Giorgio Armani Hourglass Jane Iredale L'Oreal Lancome La Roche-Posay Laura Mercier LORAC MAC Makeup Revolution Maybelline Morphe Nars Natasha Denona Neutrogena NYX Origins Peter Thomas Roth Revlon Sigma Beauty Smashbox Stila Tarte Cosmetics The Ordinary Too Faced Urban Decay YSL
---