7 Benefits Of Cold Showers And Why They're Better For You And Your Skin
If you're anything like me, then you're probably rolling your eyes at the idea of cold showers. Yeps, I get it! My idea of the perfect shower, especially in the winter months, is a hot steaming shower that relaxes the muscles and head at the end of a long day. However, your body may not agree with that!
In fact, you may have seen the recent trend of ice baths and cryotherapy. This is where you treat yourself to a bath full of ice or you have a cryotherapy experience where dry cold air is used to cool your body to sub-zero temperatures.
Sounds like fun, right? Well, apparently it's really good for you! However, I'm not here to convince you to freeze yourself, I'm merely talking about cold showers. Not the sub-zero type of temperatures! Here are the benefits of having cold showers and why they are good for you and your skin!
1. Speeds Up Metabolism
Keeping the best first, who doesn't want to lose weight while showering? Sounds simple enough and it is! Did you know we all have 2 types of fat? They are brown fat and white fat.
The white fat is the annoying pesky fat that tends to build up around our thighs and stomach- or whichever other area you get a build-up of fat. It's the fat that builds up when you don't burn enough calories. Brown fat is the good guy, it's the fat that generates heat to keep the body warm.
How's that good for losing weight? Well, when it's activated, it burns calories to keep you warm. Having a cold shower and exposing yourself to uncomfortable temperatures will activate the brown fat and it will burn those annoying calories. Can't be bothered for a workout? Simply go for a cold shower instead!
---
2. A Cold Shower Improves Your Mood
The thought of a cold shower may make you depressed, but the reality of a cold shower is that it will help improve your mood and there's a science to back that!
Cold showers activate your nervous system which releases the feel-good hormone, endorphins. Endorphins make you feel happy and help reduce symptoms of depression and winter blues.
---
3: Improves Blood Circulation
Increased circulation is one of the main reasons why experts recommend cold showers.
Circulation is increased with cold showers because when water is colder than your core body temperature, it causes the body to work harder. This makes the circulatory system more efficient giving you better blood circulation.
---
4: Improves Hair and Skin
Cold water seals the hair cuticles and locks in moisture. While you don't need to have a fully cold shower to get all the hair benefits, ending your shower with cold water will seal in the moisture from the conditioner reducing the risk of breakages and split ends.
When it comes to hot water for the skin, it may feel good at the moment, but it does more damage than good. Hot water will dry out the skin-stripping it of its essential oils.
For dry skin that creates even drier skin and for oily skin, it can increase the production of oil, leaving you will oilier skin that's more prone to breakouts. The cold water tightens your pores so for best results, wash your face with lukewarm water and finish with cold.
---
5: Improves Muscle Recovery
After an intense workout, one of the best ways to let your muscles recover is with cold water! A cold shower reduces inflammation and relaxes and repairs your muscles.
However, the best way to recover after a workout is to start the shower cold, and then after a few minutes change the temperature to warm. This gives your body the best of both!
---
6. A Cold Shower is a Quick Way to Wake Up
Struggling to shake that sluggish tiredness? You may think a cold shower will put you in a bad mood, but what it actually will do is give you more energy! A cold shower puts the body into shock mode, which increases your oxygen and makes you more alert!
---
7: Boosts Immune System
Although there is no concrete proof that cold showers do indeed boost the immune system, studies have shown that those who regularly treat themselves to a cold shower are less frequently ill.
Cold water increases the production of white blood cells which are responsible for protecting you against illness. Find yourself with a cold too often, treat it with some cold water and see if this claim works for you!
---
My Thoughts
As you can see, there are plenty of benefits to having cold showers. That being said, you shouldn't overdo it, or take a cold shower for longer than a few minutes. Too much cold can be bad for your health and that's not the aim here!
Follow up your shower experience with a pampering body lotion. Using a body lotion is the perfect way to treat your skin after a long day, but especially after a cold shower!
Hollie xx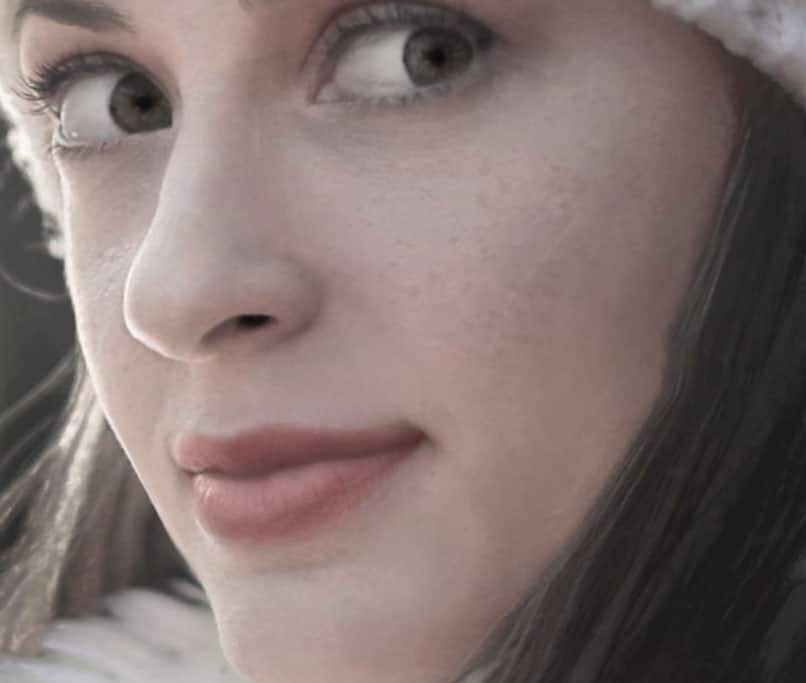 Hi, I'm Hollie, and I own BeautywithHollie.com. I love everything to do with beauty and love sharing my knowledge, advice, and beauty finds! Makeup and beauty are here to enjoy, and Beauty With Hollie is here to take the stress out of it!
---
---
Anastasia Beverly Hills bareMinerals Benefit Cosmetics Bobbi Brown CeraVe Chantecaille Charlotte Tilbury Clarins ColourPop Dermalogica Dior e.l.f. Cosmetics ELEMIS Estée Lauder Fenty Beauty First Aid Beauty Fresh Giorgio Armani Hourglass Jane Iredale L'Oreal Lancome La Roche-Posay Laura Mercier LORAC MAC Makeup Revolution Mario Badescu Maybelline Morphe Nars Natasha Denona Neutrogena NYX Origins Peter Thomas Roth Revlon Sigma Beauty Smashbox Stila Tarte Cosmetics The Ordinary Too Faced Urban Decay YSL
---