10 Common Hair Care Mistakes You Should Avoid
We all get into a routine with our beauty regimens. Some of it is good and some of it, well, best not to go down that road! I'm sure I'm not the only one who has habits I'd rather not admit to!
It's just the way it is, we get used to doing things a certain way and sometimes forget there are alternative ways that may be better for us.
One of the most common areas to make mistakes is hair care. Hair can be very sensitive, and if it's not treated right it can cause issues.
I've put together here the 10 most common hair mistakes that you should avoid. All of these changes are small to make, yet will make a huge difference to your hair!
1. Using hot water to wash your hair
Hot water does a number of things to your hair- none of them good things! To start off with, heat dries things out and hot water dries out the scalp. A dry scalp causes itchiness and dandruff, both things you want to avoid.
Another effect that hot water has on your hair is that it removes all the natural oils. I know no one wants oily hair and the purpose of washing hair is to remove the unwanted oil.
However, some of the essential oils need to stay in your hair. Without them, hair turns brittle and dry, causing the hairs to crack and develop split ends.
Another good habit when showering is to rinse off with cold water. I know in the cold weather that doesn't sound tempting, but trust me, doing so will have more effect than half of your hair treatments.
Cold hair seals the cuticles locking the moisture in the hair. Read more on why cold showers are better for you.
---
2. Washing your hair too often
Washing your hair too often has similar effects to washing it with hot water. It will strip your hair of its essential oils and believe it or not, it doesn't make your hair cleaner.
The only thing it does to your skin is cause it to dry out and become brittle. Do you and your hair a favour, and don't wash it until it feels dirty!
---
3. Conditioning from your roots
This is one of the more common mistakes, especially for those with hair that tends to be on the drier side. A common mistake is to think that using a conditioner at the roots of your head is likely to give you softer hair all over.
Well, technically it might, but conditioners are designed for the tips of the hair, not the roots. Aside from that, a conditioner may help your roots feel softer, but your scalp may feel itchy so better be safe and keep the conditioner for the tips solely.
---
4. Using a heat tool without a heat protection product
This is a really simple one to understand. Heat burns, without using a heat protection product before you use your straightener or blow dryer, over time you will burn your hair.
This not only causes split ends and breakages, but it will also cause your hair to change colour over time and become ashy and dull. Invest in a simple heat protection spray and you will save your hair!
---
5. Using a small tooth comb to detangle
This is especially true for those with curly thick hair that tends to become more tangled. Using a small tooth comb will break the hair and pull it out.
Opt for a wide-toothed brush, like a paddle brush where the bristles move when you brush your hair. Check out these common hair brushing mistakes.
---
6. Towel drying
Towel drying your hair essentially means you're rubbing your hair. Rubbing is never good for your skin or hair. It causes breakages and dryness.
However, that being said, there is a 'correct' way to towel dry your hair. Gently squeeze the water out with a towel making sure not to twist.
---
7. Ignoring Dandruff
Many people know that ignoring dandruff isn't advisable, but most think it's for aesthetic reasons and so that your scalp isn't itchy. Well, those aren't wrong but more importantly, ignoring dandruff is a major cause of hair loss.
There are 2 ways for dandruff to cause hair loss. The first way is that when dandruff is really bad it can be really itchy and scratching your hair a lot will cause hair to fall out.
The second way dandruff can affect hair growth is when dandruff causes a thick layer of dead skin to sit on your scalp, disturbing the hair from growing. You can read more about it here.
---
8. Sleeping with wet or damp hair
Going to sleep with wet hair can be bad for your hair because when hair is wet, it is fragile. This means it is more prone to breakages if not handled with care. Most people toss and turn a bit in their sleep, and some people do a lot!
The more friction you create the more damage you're likely to do to your hair. Also detangling your hair in the morning will be a bigger task. I recommend investing in a hairdryer so you don't need to sleep with wet hair.
I have super thick hair and it takes me roughly 5 minutes to dry my hair. It's worth it and sleeping with dry hair is a lot more comfortable!
---
9. Not using a mask
Everyone should use a hair mask! This is contrary to popular belief that it's only beneficial for those with dry hair!
A hair mask soothes an oily scalp, gives it much-needed hydration and removes product buildup which can contribute to oily hair. Make sure you only use a hair mask on clean hair, it won't do much if your hair is dirty.
I recommend using a hair mask once a week, but obviously, everyone's hair is different and it can vary from person to person.
---
10. Not giving your hair time to breathe
Did you know that hair needs breathing space? Wearing your hair in a tight pony for a prolonged period of time can cause tension in your hair, which in turn can cause hair loss.
The best time to give your head breathing space is at night when you are sleeping.
---
My Thoughts
These 10 common hair mistakes are all easy to change. Each one is small and won't take up too much of your precious time! The only big change will be the results that you'll see in your hair. Your hair will be healthier and stronger in no time!
Hollie xx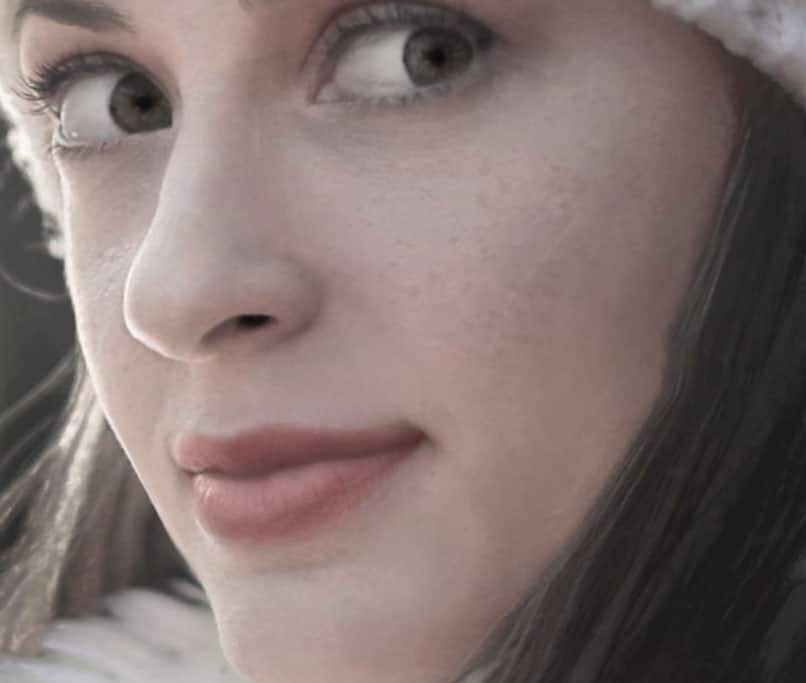 Hi, I'm Hollie, and I own BeautywithHollie.com. I love everything to do with beauty and love sharing my knowledge, advice, and beauty finds! Makeup and beauty are here to enjoy, and Beauty With Hollie is here to take the stress out of it!
---
---
Anastasia Beverly Hills bareMinerals Benefit Cosmetics Bobbi Brown CeraVe Chantecaille Charlotte Tilbury Clarins ColourPop Dermalogica Dior Dyson e.l.f. Cosmetics ELEMIS Estée Lauder Fenty Beauty First Aid Beauty Fresh Giorgio Armani Hourglass Jane Iredale L'Oreal Lancome La Roche-Posay Laura Mercier LORAC MAC Makeup Revolution Maybelline Morphe Nars Natasha Denona Neutrogena NYX Origins Peter Thomas Roth Revlon Sigma Beauty Smashbox Stila Tarte Cosmetics The Ordinary Too Faced Urban Decay YSL
---