After my previous post on the Philip Kingsley Elasticizer, a few people commented that it's rather pricey. And I have to agree, it is expensive! Whilst I think the elasticizer is amazing, I also understand that many people don't want to spend that kind of money. There are many other ways to bring life back to your hair, and here I've decided to put together a couple of natural hair mask recipes that you can make yourself to give your hair back its bounce.
Coconut Oil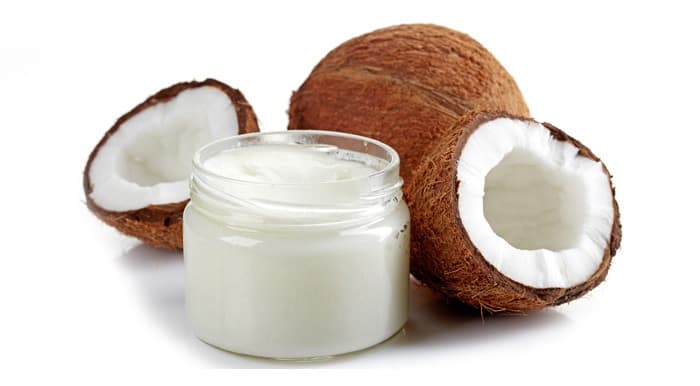 Coconut Oil is a common fix for practically everything these days, including your hair! The main benefit from coconut oil is that it helps retain the natural protein in your hair follicles. It's not for all hair types. Fine, thin hair usually lacks protein whereas, thicker, coarse hair does not. If you have fine hair then using coconut oil will make your hair stronger with more volume. And people rave about this!
Extra Virgin Olive Oil
Extra Virgin Olive Oil has a ton of benefits for hair. It has anti-inflammatory properties that help sooth an itchy scalp, its a natural conditioner and helps locks in moisture, giving your hair added shine and softness. Lastly, its packed with antioxidants which reduce the damage to hair. All these benefits help the hair to grow quicker and thicker.
Honey
Honey is an emollient which means that it seals moisture in your hair, thereby, working as a conditioner. It is also rich in antioxidant properties which protects it from damage. Honey is also great for preventing infections and psoriasis and dandruff due to its antibacterial and antiseptic qualities. With all these benefits, honey will boost your hair growth and add some life to your hair.
Lemon
Most of you will be familiar with using lemon in your hair for natural highlights. I use it in my kids hair every summer and love it! What you may not be familiar with is the tons of other benefits that lemon does to your hair. Lemons are high in acid which helps tighten the hair follicles which in turn, helps prevent the hair from falling out. They are also rich in vitamin C which boosts the production of collagen, which helps the hairs elasticity. Lemons also have anti fungal properties which help keep the scalp healthy.
Eggs
Eggs are great for conditioning hair with because they contain a lot of protein and egg protein helps rebuild damaged hair. They also have conditioning factors which help make your hair stronger and in turn, helps it grow faster and better.
Apple Cider Vinegar
Apple Cider Vinegar is popular in foods and it has many health benefits. Its made from fermented apples which are enriched with vitamins, minerals and acids. These benefits make it perfect for strengthening and adding shine to your hair. In particular because of it being very acidic, which helps balance out dry and brittle hair (which is usually higher in alkaline). Apple Cider Vinegar is also high in vitamins B and C which are anti inflammatory and help exfoliate the scalp reducing things like dandruff.
Avocado
Avocados are not only delicious to eat but are also amazing for your hair. They are enriched with vitamins, fat, protein and natural oils which make them perfect for softening hair. The natural oils help protect and rebuild damaged hair. They are packed with vitamins B and E which repair the scalp and help the hair grow.
Natural Hair Mask Recipes
As you can see there are many natural hair remedies and some of them do overlap in their benefits. All the different methods that I've mentioned can be combined with each other to create a customised hair mask for you. Another factor which you should consider is how much mess and patience you have, an olive oil hair mask is a lot simpler than an avocado mask. You just have to weigh up how much time you have, and how much mess you want to make! All the different natural hair masks recipes that I've mentioned here are amazing and will do wonders for your hair.
I hope you've enjoyed this post on natural hair mask recipes. Do you have a different natural product that you use for a hair mask? I'd love to know what your fav is! Let me know in the comments below:)
Hollie xx
Related Posts