I Started Drinking More Water with Unbelievable Results!
Everyone knows that in the heat of the summer, we need to drink more water to stay hydrated. What people often forget, is that in the winter our bodies also need water. It's so easy to forget, especially with it being so cold outside.
I know I used to be one of those people who drank a ton of water in the summer and in the winter, hmm, not so great. However, it all changed for me this year.
I have always suffered from headaches and my skin often has outbreaks too. I decided to try out an experiment and drink 3 litres of water a day which is about 12-13 cups of water.
The aim is to get rid of my headaches and improve my skin, but that's not all that changed…
For those of you who are new here, I'm currently 6 months pregnant with my 4th child. Obviously, this does mean that I need more water than a non-pregnant person but actually, not that much more and this experiment will work for anyone at any age and stage.
I've put together a mini-diary of the changes I noticed weekly. It's really quite amazing what a little bit of water can do!
Week 1
The hardest thing about drinking more water, in the beginning, is that I was running to the toilet every 5 minutes. When your body is used to a 1-litre intake of water a day, and you're suddenly drinking way more, it takes time for your body to adjust.
Some positive results that I noticed in the first week were that my headaches were starting to subside a bit. Aside from that, I didn't really notice any other changes.
Week 2
Was it my imagination or did my lips feel less chapped and dry? My headaches were also definitely disappearing and my skin was looking clearer.
One thing I have always suffered from is open pores, and surprisingly they were shrinking. I expected my skin to clear up from this experiment, but I had no idea my pores would shrink!
Ok, I have to admit they were shrinking very subtly, something that only I would notice, but that's good enough for me! Another thing I noticed was that the dark circles under my eyes were fading somewhat.
Week 3
By week 3, I started to see some real results. One I didn't expect was that I would be less hungry, which after reading about makes sense. People often mistake thirst for hunger, so by drinking more water, I ate less junk.
By this week my headaches had gone and my skin was looking more even in colour tone- less blotchy and generally smoother. My pores looked like they were still shrinking! YAY!
Week 4
The last week of my experiment! Although with these unbelievable results, I will try to continue drinking a lot of water. It seems too good to be true, I feel great!
I feel less sluggish and tired, my skin looks younger and smoother with fewer breakouts. Any dry patches that I had have gone and my pores have shrunk by at least 60%. My headaches have disappeared and my lips are less chapped. All in all, amazing results with some unexpected bonuses too!
I highly recommend this experiment and if you try it out, I'd love to hear about your experience with it. Not only is water very healthy but it also helps with weight loss because when you drink more water, the water helps to fill you up and that results in you eating less.
Since I'm pregnant I didn't see any weight loss results, but I'd love to hear if it helped you lose weight. A tip for those who don't like drinking water – you can add natural flavours like lemon, mint, ginger or any other herbs you can think of. These also have tons of health benefits.
I have to say I LOVED this experiment, it has left me feeling great!! So go on and give it a shot and don't forget to let me know in the comments below your incredible results:)
Hollie xx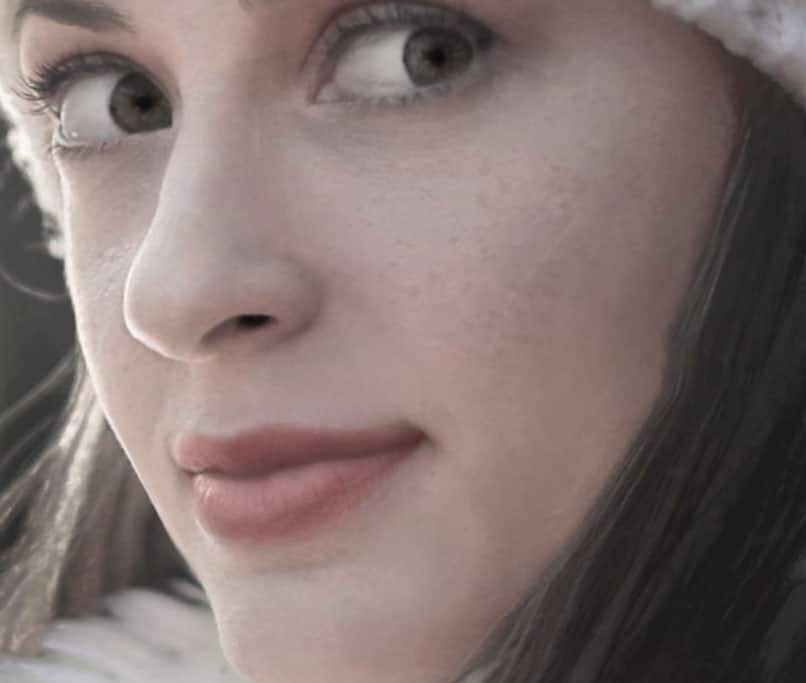 Hi, I'm Hollie, and I own BeautywithHollie.com. I love everything to do with beauty and love sharing my knowledge, advice, and beauty finds! Makeup and beauty are here to enjoy, and Beauty With Hollie is here to take the stress out of it!
---
---
Anastasia Beverly Hills bareMinerals Benefit Cosmetics Bobbi Brown CeraVe Chantecaille Charlotte Tilbury Clarins ColourPop Dermalogica Dior e.l.f. Cosmetics ELEMIS Estée Lauder Fenty Beauty First Aid Beauty Fresh Giorgio Armani Hourglass Jane Iredale L'Oreal Lancome La Roche-Posay Laura Mercier LORAC MAC Makeup Revolution Mario Badescu Maybelline Morphe Nars Natasha Denona Neutrogena NYX Origins Peter Thomas Roth Revlon Sigma Beauty Smashbox Stila Tarte Cosmetics The Ordinary Too Faced Urban Decay YSL
---