Easy Messy Bun Hairstyle Ideas for an Effortless Hair Look
Whether you are looking for an everyday hairstyle or an evening one, a messy bun fits it all! You can dress it up or dress it down and somehow it always works, for every occasion!
If you have a party straight from work, a messy bun is a hairstyle you need because it works for both. Aside from how multi-functional messy buns are, they also give you an effortless look of- "I look great with barely any effort made"!
Messy buns give a person a chilled look that they have everything under control. Don't we all wish we were that person;) Well, at least we can fake it till we make it! I've put together some of the best messy bun hairstyles for effortless glam and everyday looks! From short buns to long ones and curly ones to straight ones, there's something for everyone!
1. Big long messy bun
A common misconception about buns is that your neck will be on display, and of course, there's nothing wrong with that, some simply like their neck covered! While sometimes that's true and the neck is exposed, you can create loads of bun hairstyles where your neck is covered.
This long bun is the perfect example of that. Some of the hair is twisted up and some is left down, giving you the best of a pony hairstyle and bun look together!
---
2. Messy updo
This glamorous bun hairstyle is perfect for those who want a dramatic look that's away from the face. All the loose strands give a chilled, glamorous look making it the perfect hairstyle for a no-bun bun look!
---
3. Low bun wedding knot
This elegant low knot bun is the perfect wedding hairstyle for those who want a glam look that's away from the face. It's based on a neat bun hairstyle, yet it also has loose strands giving it that effortless messy bun look! It's the best of both!
---
4. Loose low twisted bun
This loose low bun hairstyle is another hair look that works for any occasion. Add some twists to the bun for a dressed-up look, or keep it simple for an everyday one.
---
5. Full big knotted bun
If you want a simple, yet dramatic hair look, this big messy bun is the one you need! It's simple and effective, yet still has the wow factor!
---
6. Effortless and low
This bun hairstyle is great for those who want a hairstyle that looks like they made no effort! This hairstyle looks like it's been thrown together, and even if it has, the effect is gorgeous!
---
7. French braid bun
This bun hairstyle is a little more complicated than some of the other bun looks, due to the fabulous french braid going through it! The extra effort is well worth it because the results are original and stunning!
---
8. Simple and classy bun
Simple, yet chic all the way is how we'd define this bun look! This is one of those hairstyles that can be worn for any occasion, be it a wedding or work.
Dress it up with a bow or leave it plain, either way, you'll look fab and the best part is, it's super easy to recreate!
---
9. Voluminous messy bun
Do blondes have more fun?! This hair look is fun and effortless, and gives the vibe I'm a strong woman who's got this!
The bun is messy, yet every hair has its place. This isn't one of those buns that are thrown together in minutes. All the hairs are meticulously placed giving the hair volume and texture.
---
10. Chilled hair look
This is the ideal bun for those who want their hair up, but still want the full look with their neck covered.
It's a dramatic bun that's large and takes up a lot of the head. Twist some hairs up and leave others down. Use a curling iron to get the beautiful waves.
---
11. Twisted knot hair look
Although this bun is neater than most of the others, it still has that loose, messy vibe to it. The loose strands of long hair give it an effortless look that also makes it dressy!
---
12. Low and neat bun
A messy bun look doesn't mean that the bun needs to be big. This bun look is proof of that! It's full of texture and personality with the overall vibe being messy. Yet, the bun is small and not overpowering making it ideal for all occasions!
---
My Thoughts
As you can see, the sky's the limit when it comes to the number of different hairstyles you can create from one look.
Messy buns are one of the most popular hairstyles for weddings, parties and work looks and it's easy to see why. The hair is out of your face, yet you look elegant and chic!
Another plus to buns is that your hair stays in place all day, even in frizzy hair weather. And if your hair is prone to getting frizzy, you'll know what we mean by that! You can wear your bun neat or messy, but for an effortless look, we recommend messy all the way!
Hollie xx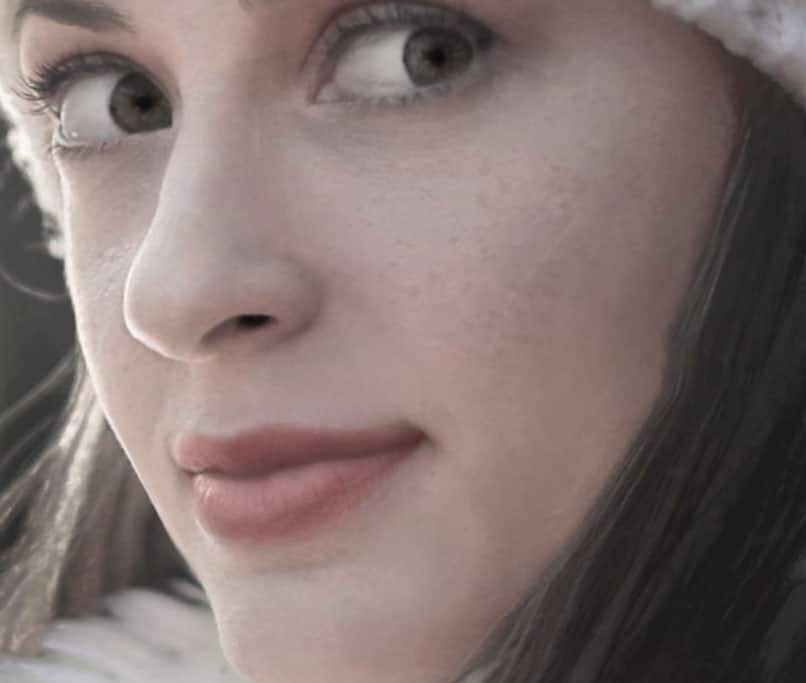 Hi, I'm Hollie, and I own BeautywithHollie.com. I love everything to do with beauty and love sharing my knowledge, advice, and beauty finds! Makeup and beauty are here to enjoy, and Beauty With Hollie is here to take the stress out of it!
---
---
Anastasia Beverly Hills bareMinerals Benefit Cosmetics Bobbi Brown CeraVe Chantecaille Charlotte Tilbury Clarins ColourPop Dermalogica Dior Dyson e.l.f. Cosmetics ELEMIS Estée Lauder Fenty Beauty First Aid Beauty Fresh Giorgio Armani Hourglass Jane Iredale L'Oreal Lancome La Roche-Posay Laura Mercier LORAC MAC Makeup Revolution Maybelline Morphe Nars Natasha Denona Neutrogena NYX Origins Peter Thomas Roth Revlon Sigma Beauty Smashbox Stila Tarte Cosmetics The Ordinary Too Faced Urban Decay YSL