10 Makeup Tips For Pale Skin That Everyone Should Know
Every skin type and skin shade requires its own tip and tricks to get makeup looking its best. And let me tell you, I am an expert on pale and fair skin!
I would be a millionaire if I got a penny every time someone asked if I'm ok. Yep, I'm that pale and have struggled to get the right look for my skin. However, over the years I have learnt all the tricks pale skin needs to look alive and healthy!
I've put together here 10 of the best tried and tested tips for pale skin that will change the way you view your skin. If you're like me, and you never had a good relationship with your pale skin, try these tips. They may just change your mind because over the years, as I learnt how to deal with my fair skin, I've slowly grown to enjoy my skin!
1. Have a good skincare routine
Starting at the basics, makeup needs a good base for it to look its best. A solid skincare routine is imperative for good makeup. Pale skin in particular needs extra hydration or it ends up looking rather blah.
A basic skincare routine involves cleansing once or twice a day and moisturizing twice a day, morning and evening. Use hydrating products to keep your skin glowing!
---
2. Mix base makeup with skincare products
Sometimes even the best skincare routine won't give glowing results when you apply makeup on top of it.
A great way of getting around this is by mixing moisturiser with your foundation before applying it. Alternatively, you can opt for a tinted moisturizer which will give you the best of both without the hassle of mixing products!
Check out more tips for flawless foundation here.
---
3. Keep away from orange-based products
Orange-based products are a curse for pale skin unless, of course, you want to look like an Oompa Loompa! The trick how to not look orange with makeup is to stick to makeup that has a pink or neutral base, it will give you a natural-looking flush that never looks orange!
---
4. Use a neutral bronzer/contour
Continuing with the previous point, keep away from orange bronzers and contours. It can be hard to tell which bronzers and contours will look orange on the skin, Check out my review on the best contours for pale skin that never look orange.
Another thing to be careful with is not to overdo the contour or bronzer. Too much looks wrong. Just wrong! Stick to a few brushstrokes along your cheekbones.
If you're looking for a tanned look, consider a self-tanning product which gives a much more natural-looking tan. But do yourself a favour and don't try to achieve a tanned look with bronzer!
---
5. Don't skip blush
Blush is extra important for those with pale skin. It adds a natural-looking flush that many shades have on their own. Even if you apply contour or bronzer, don't skip the blush!
However, do stick to a soft rose hue for a natural look, darker shades may look too bold.
---
6. Be careful with highlighter
When choosing your highlighter, opt for icy silver shades over warm pinkier ones. It's also a good idea to use a liquid highlighter over a powder one because powders tend to 'sit' on the skin more. When it comes to pale skin, everything is more visible, so you don't really want anything 'sitting' on the skin.
Check out my highlighter recommendations for pale skin.
---
7. Make sure your neck and face match in colour
This is a classic problem for all skin shades! More often than not, the face is darker than the neck. But, it often looks more extreme when it comes to pale skin. When applying contour or bronzer, make sure to apply some to your neck so that your face and neck match!
---
8. Give your under-eyes extra attention
When it comes to pale skin, everything shows up much easier. Every mark and every wrinkle. That's why it's so important to moisturize regularly and use hydrating products.
The under-eye area is one of the worst affected areas. Pale skin is often prone to darker bags, and covering those up can be tricky.
Aside from moisturizing your under-eye area twice daily, use a hydrating concealer and don't rub when applying! Dab the concealer on for the best results. You can also mix your moisturizer into your concealer for added hydration.
Check out some more concealer hacks here as well as some of the best hydrating concealers.
---
9. Blend blend and blend
Probably the most important tip on the whole page is this one. For your makeup to look as natural as it can, blend, blend and then blend again.
For the best, most natural-looking results, use a beauty blender to apply your makeup. No other makeup tool can blend quite like it. Use it damp for even better results and really work your makeup into the skin.
---
10. Go bold with your lips
Nude lips are gorgeous, but, on pale skin, they are also a total washout. Opt for a bright red lip or a pink one to create a beautiful contrast to your skin colour.
---
My Thoughts on Makeup for pale skin
With a few easy tips, you can transform your pale skin's makeup! The main tips here are to keep your skin hydrated, blend your makeup and choose colours and shades that compliment your skin!
Hollie xx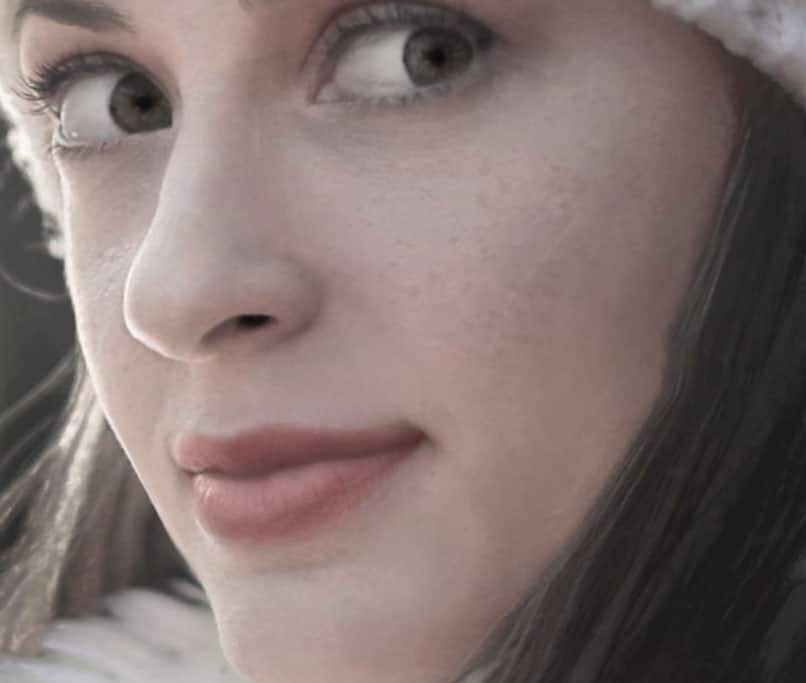 Hi, I'm Hollie, and I own BeautywithHollie.com. I love everything to do with beauty and love sharing my knowledge, advice, and beauty finds! Makeup and beauty are here to enjoy, and Beauty With Hollie is here to take the stress out of it!
---
---
Anastasia Beverly Hills bareMinerals Benefit Cosmetics Bobbi Brown CeraVe Chantecaille Charlotte Tilbury Clarins ColourPop Dermalogica Dior Dyson e.l.f. Cosmetics ELEMIS Estée Lauder Fenty Beauty First Aid Beauty Fresh Giorgio Armani Hourglass Jane Iredale L'Oreal Lancome La Roche-Posay Laura Mercier LORAC MAC Makeup Revolution Maybelline Morphe Nars Natasha Denona Neutrogena NYX Origins Peter Thomas Roth Revlon Sigma Beauty Smashbox Stila Tarte Cosmetics The Ordinary Too Faced Urban Decay YSL